Ambassador of Latvia to Ukraine Argita Daudze held a public function in honour of national day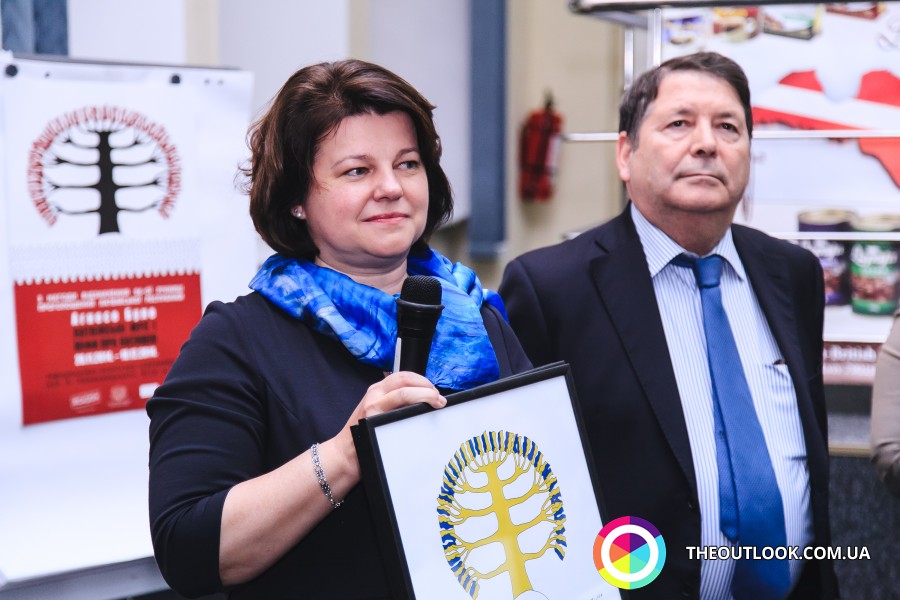 On the occasion of celebration of the 96-th anniversary of independence of Latvia, Extraordinary and Plenipotentiary Ambassador of this country to Ukraine Argita Daudze held festive public function in Kiev.
The decision to celebrate the main state day of Latvia had been made by the representatives of diplomatic missions in Ukraine of such countries as Azerbaijan, Belarus, Bulgaria, Georgia, Indonesia, and other states.
The organizers took choice to coincide the event with the exhibition of painter Agnese Bule, the so-called «Latvian dreams». It is not art but also social project where Agnese has implemented the system of images and metaphor intended to reconstruct the topics of origination, development, and identity of the Latvians. With the help of thought freedom, the author simultaneously watches the past, modernity, and future of her country and her compatriots. The working on the collection of pictures started even in 1999, and nowadays in the frames of project «Riga is the cultural capital of Europe - 2014», arranged under the auspices of Embassy of Latvia to Ukraine, in Kiev approximately thirty works have been transmitted.
The guests of public function were able to take part in competition and receive one of the pictures from collection as the gift. Besides that, upon an initiative of organizers, the attraction had been created with little cards-pictures chosen by guests in a haphazard way and reflecting their current dreams! Majority of visitors confirmed that their wills and image at the card coincided in reality!
In our gallery, you may look how the event had been holding: