Argentine Ambassador in Ukraine took part in the opening ceremony of the Argentine House in Kyiv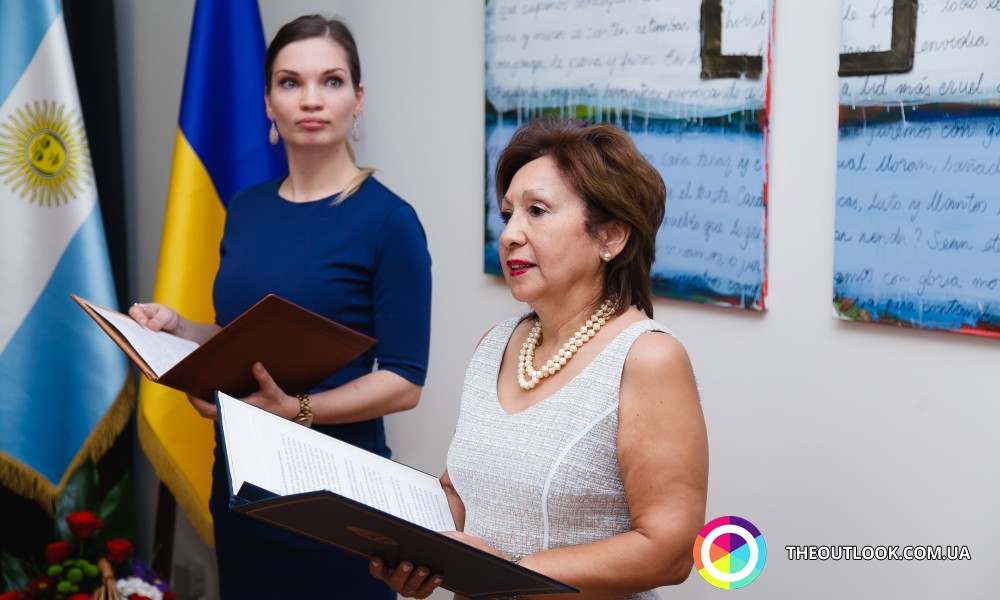 This week, the Cultural Centre of the Argentine House opened its doors in the capital of Ukraine. The solemn opening ceremony was a part of the Days of the Argentine culture which is now held in the country.
Extraordinary and Plenipotentiary Ambassador of Argentina in Ukraine H.E. Lila Roldan Vazquez de Moine greeted the guests of the event and in her his opening speech thanked everyone for accepting the invitation and visiting the celebration. The opening ceremony was attended by the representatives of the diplomatic corps and the heads of diplomatic missions of Brazil, Morocco, Cuba, Lebanon, Palestine and many others.
The first major event organized by the Centre was the presentation of the exhibition of paintings from the collection of the Ministry of Foreign Affairs and Culture of the Argentine Republic. The guests enjoyed the best works by Argentine artists. Organizers and cultural centre managers plan to hold exhibitions, as well as film screenings, master classes and other art-events as often as possible, so that everyone could get acquainted with the traditions and peculiarities of this Latin American country. A feature of the Centre will be the weekly screenings of films of Argentine production!
The Days of Argentine culture in Kiev are held annually, in 2015 it will last until November 25, and more detailed program of events can be found on the official website of the Embassy or on the page in the Facebook social network - www.facebook.com/Embajada-de-la-República-Argentin
Highlights from the opening ceremony of the Argentine House are presented in our photo gallery: