HAPPY HOLIDAYS!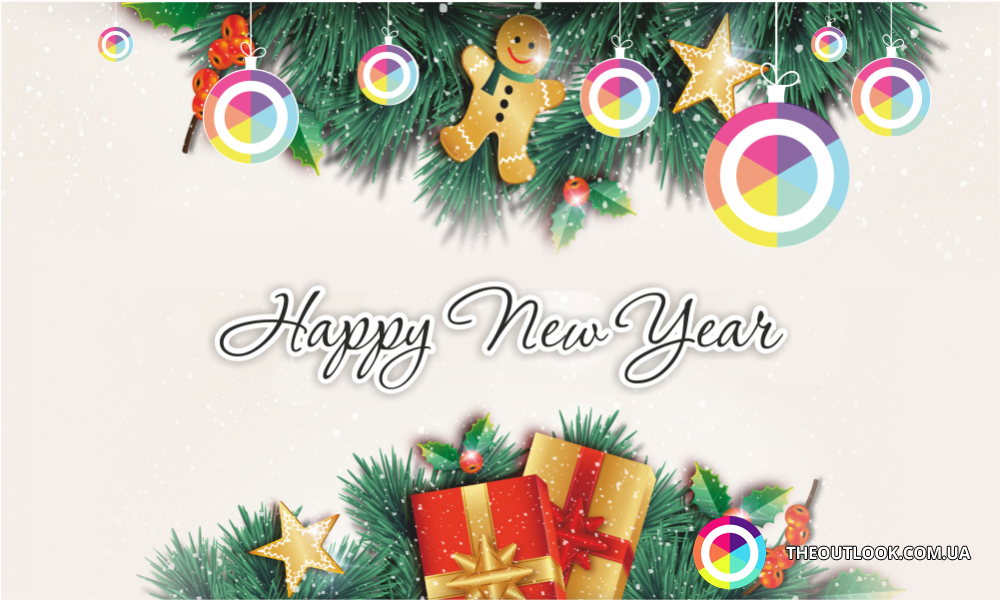 Dear Friends, OUTLOOK team wishes you a Happy New Year! This is undoubtedly one of the most exciting and anticipated holidays. Let the coming year make all your dreams come true, and success will be a faithful companion of your work and goals!
For our Project this year was fruitful and beneficial. Thanks to you and your active attention to the content of our site, we gained not only new readers, but also wonderful authors whose impressions of travels provided us with a lot of unique articles.
The circle of our audience moved outside Ukraine, our work was appreciated by the media experts of Eastern Europe in the field of cultural diversity, thus we were nominated for an International Award ADAMI Media Prize. We rank in the top three web sites, covering the issues of cultural diversity in the region.
Learning new facts about the culture and traditions of various countries and nationalities, inspired by our work, in spring we held the second annual festival of world international cultures OUTLOOK World Culture Festival. And this year, it was joined by more foreign embassies in Ukraine, diasporas and NGOs. Also, we were fortunate to host this event with the support of Kiev Mayor Vitaly Klitschko and the Directorate-General for rendering services to diplomatic missions.
In addition, OUTLOOK team took part and joined the organization of thematic events dedicated to the Day of Tolerance, which took place in еру National Library of Ukraine for Children.
We organized bright photo zones as a part of the street food festivals in Kiev and Travel Fest. Members of our team were attending events held by diplomatic missions and non-governmental organizations, and shared with you relevant information and impressive photographs.
We are not going to rest on our laurels, and in the coming year of 2016 we will try to please you with even more interesting articles, colourful picture stories and exciting events.
Happy Holidays, Friends! Let the coming year bring your inspiration, discoveries, good luck, and of course, amazing journeys.
With love, OUTLOOK team