In the embassy of Iraq the round table happened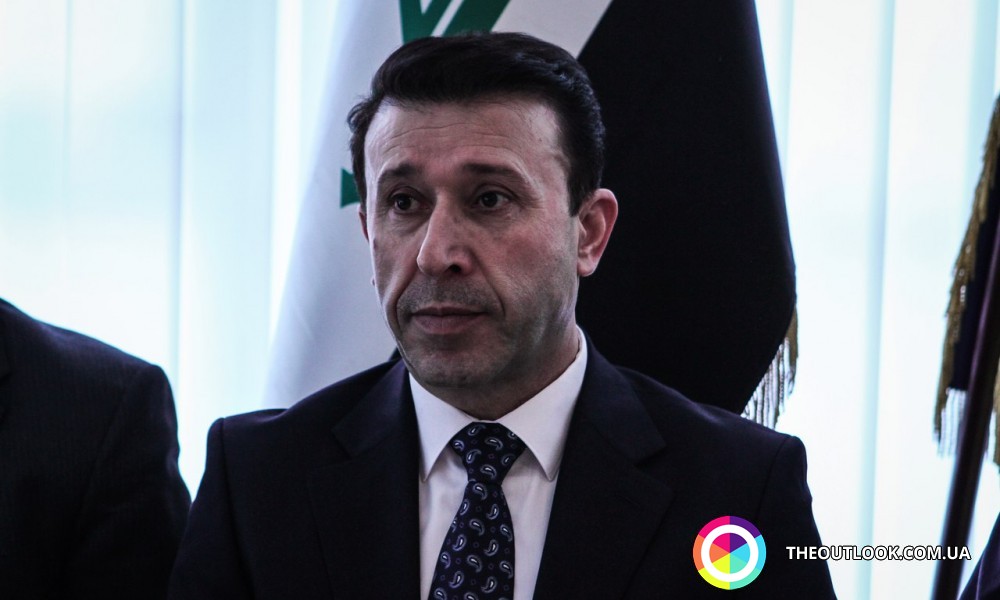 In the embassy of Iraq in Ukraine the round table happened dedicated to the topic of solidarity with Iraq army in the fight with the terrorism. The event was opened with the speech of Ambassador Extraordinary and Plenipotentiary of Iraq to Ukraine Mr Bakir Ahmed Asis Al-Jaff.
In the greeting speech he gratified all who were present for accepted invitation and support of inclinations of Iraq and its initiatives in the struggle with terrorism.
'We are arranging this event expressing solidarity with Iraq powers of safety and victory over terroristic gangs of ISI in Iraq city Mosul. Within the territories where the military operation happened more than three million people of population live. Thanks God, it is going to clarification in the issue of liberation of the city from terrorists. Certainly, it is not easy to reach the progress as in this military operation we harass two purposes such as release of territories and citizens of Mosul. We will have counted on liberation of the city and all the area of Iraq from terrorists by the end of this year', Mr Asis claimed.
He also notified that terrorists of ISI gang are far from tolerance and believes of Islam. All the religions of the world call for tolerance, good, and benevolent acts.
Also, the head of social organization 'Iraq house in Ukraine' Adnan Al Kadimi took the floor. Mr Adnan gratified Ukrainian nation and officials from the state authorities for encouragement given by them in development of bilateral relations between Iraq and Ukraine. Among those being present at the meeting there were diplomats of the embassy, members of expat community, social activists, and representatives of the mass media.