The Ambassador of Qatar arranged an official reception in honor of National Day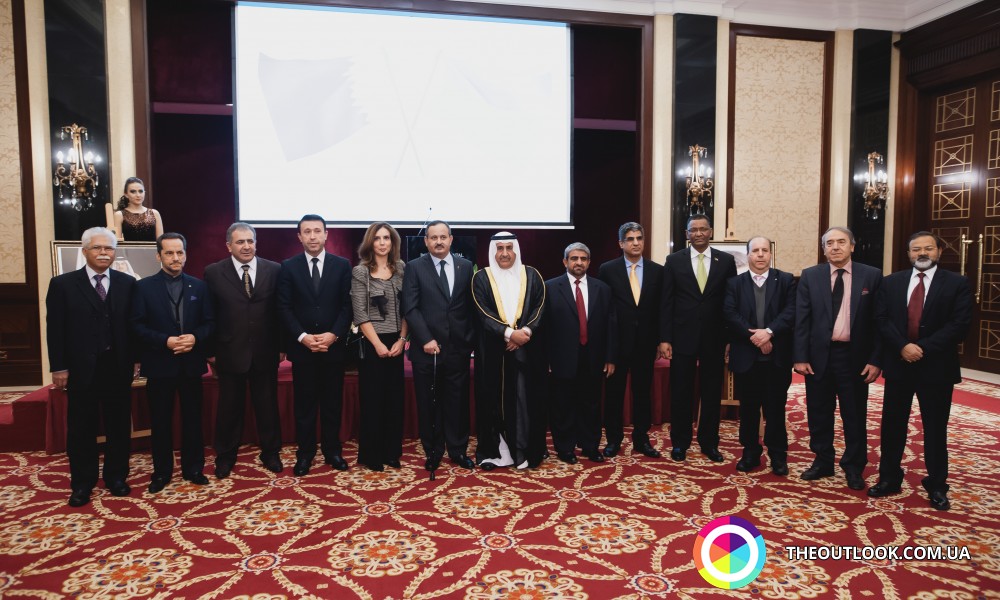 The Ambassador Extraordinary and Plenipotentiary of Qatar to Ukraine Jasim Rashid Al Halifa organized an official reception in honor of National Day dedicated to the anniversary of acquiring independence in Qatar as well as anniversary of country union.
So as to express their respect and congratulate Mr Ambassador with the national holiday his colleagues came, such as heads of diplomatic missions of Georgia, Saudi Arabia, Turkey, Tajikistan, Iraq, Iran, Lebanon, Palestine, Macedonia, Sudan, Malaysia, Algeria, Kuwait, and Pakistan.
The National Day of Qatar was proclaimed in 2007 and is celebrated annually on the 18-th of December.
The day of the 18-th of December 1878 became for Qatar the day of state creation. The pre-history of this date claims that in 1867 military forces of the authorities of Bahrain initiated the sea attack at the city Al-Wakrah in the frame of the struggle with Qatar rebels. Such an aggression from the side of Al-Wakrah was the interruption of English and Bahrain agreement of 1820 and as the result of diplomatic reaction from the side of England the state Qatar was created.
Till 1971 Qatar was not completely independent state, however, its citizens were able to save their national unity. Such a holiday as National day of Qatar now has become for the citizens the reason to honor legacy of everybody who fought for formation of the self-dependence of this country and express them gratitude.