The Cup of diplomatic missions on cross-country skis happened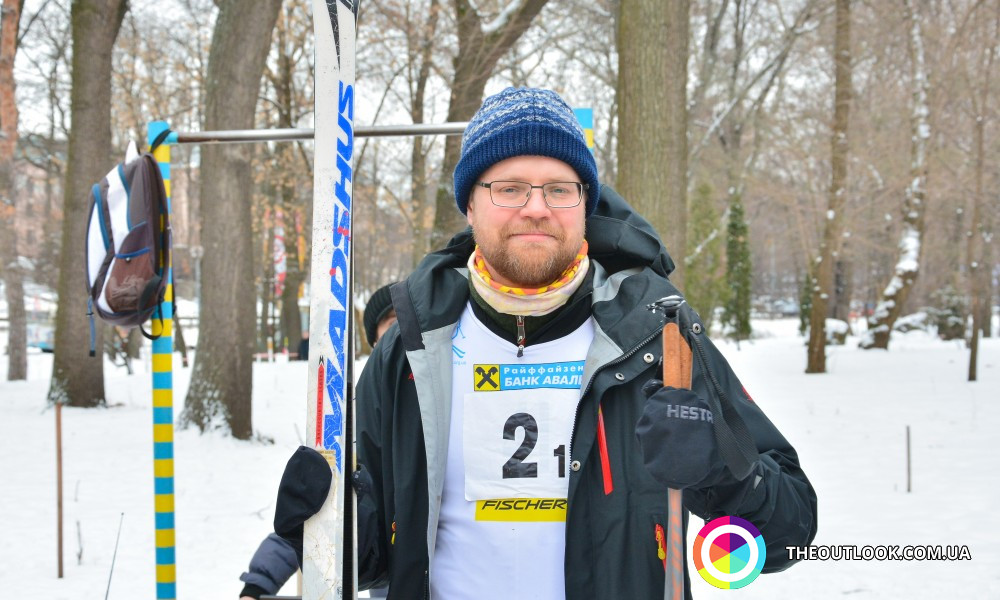 In Kyiv park named after Sikorski there were the third annual competitions on the cross-country skis for diplomats and everybody who wanted to participate in this event. The competitions were intended both for teams and individuals with different distances for amateurs and professional sportsmen.
This year twenty teams took part in competitions among which there were participants from the embassies of Canada, Switzerland, the USA, Uzbekistan, Estonia, Sweden, Italy, Norway as well as representatives of social communities and business areas. The family of vice Prime Minister G. Zubko joined the competition as well as representatives of Ministry of health care and Directorate-General for Rendering Services to Diplomatic Missions. The special admiration was caused by the team of a social movement Fight For Right, the participants with the problems with eyesight that in a dignified manner overcame the distance in 1.5 kilometers.
The organizers of event became Ukrainian mountain skiing club along with the Embassies of Switzerland, Austria, Norway, and Sweden, with the assistance of one of the largest Ukrainian factories of cross-country skis Fischer.
The winners of race became:
1 place – Team Sweden (Sweden);
2 place – Embassy of Canada (Canada);
3 place – BakerMcKenzie (Ukraine).
Among the teams with children the prize places were obtained by Ukrainian mountain skiing club (Ukraine), A.Team (the USA), and Fischer (Ukraine).
In the individual competitions 120 participants took part. They were won according to the age categories as well as separately men, women, amateurs, and professional sportsmen. In total, 25 sets of awards (particularly, 75 medals) were brought.
Funds raised for the participation (10500 UAH) will be directed to the necessities of children who fight with leucosis and autism.
The main purpose of the event is the popularization of sports activities as well as development of skiing infrastructure in the capital and maintenance of friendly relations with the diplomatic representatives of different states.