The Embassy of Belarus organized an official evening dedicated to the creativity of Yanka Kupala and Taras Shevchenko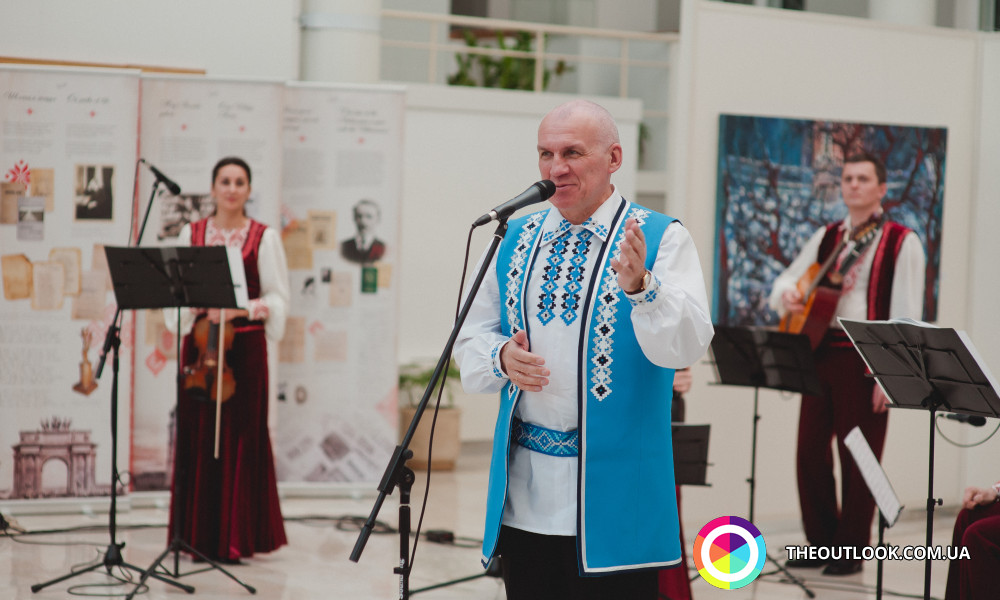 The Embassy of Republic Belarus in Ukraine and personally Ambassador Extraordinary and Plenipotentiary Igor Sokol organized and led in Kyiv an official evening dedicated to the creativity of the prominent classical writers of the literature of our countries, particularly, Yanka Kupala and Taras Shevchenko.
It is symbolically that event was going in the traditional for Ukraine Shevchenko's days when all who respect the creativity of the great Kobzar celebrate the 203-rd anniversary since the day of its birthday. As well, the place of the holding of the event should be considered as the truly symbolical, exactly, National museum named after Taras Shevchenko.
Starting the evening, the Ambassador Extraordinary and Plenipotentiary of Belarus Igor Sokol remarked that 2013 became in Belarus and outside its borders the year dedicated to 135-th anniversary since the birthday of Yanka Kupala. In its turn, Ukraine and Ukrainians all over the world celebrate 203-rd anniversary from the birthday of Taras Shevchenko. 'In the destinies of two poets as well as in the fortunes of our nations there is a clear trace of uniqueness of national traditions which always united us'.
The head of diplomatic mission remarked that the stated event is directed to the maintaining of Ukrainian and Belarusian humanitarian connections as well as to the creation of the fundamentals for the arrangement of the further cultural and educational events in Ukraine and Belarus.
As well, with the greeting speech the director of National museum named after Taras Shevchenko Dmitriy Stus applied to the guests of the holiday. He made emphasis on the importance of the organization of similar kind of events for both our countries and also for the reverence to the creativity of the prominent classic writers of Ukrainian and Belarusian literature.
The special guest of the evening became the Director of national literature museum of Yanka Kupala (Minsk, Belarus) Alena Leshkovich. She reminded how important the creativity of Yanka Kupala is not only for Belarusian nation but also for all the world community. She also made an emphasis on the fact that verily Yanka Kupala made a translation of the famous poem of Taras Shevchenko 'Zapovit' to Belarusian language the extract from which she read for the guests of the holiday.
The musical greeting for all the guests became the performance of Concert ensemble of Poltava regional philharmonic 'Churayivna'.
Among the honorable guests of the holiday there were Ambassadors Extraordinary and Plenipotentiary of Moldova, Bulgaria, Palestine, Kuwait, Turkmenistan, Tajikistan, Hungary, Kazakhstan, representatives of the national authorities of Ukraine, departmental ministries, and mass media.
How the celebration was going, look at our gallery.