In Kyiv the official reception in honor of Freedom Day of Southern Republic of Africa happened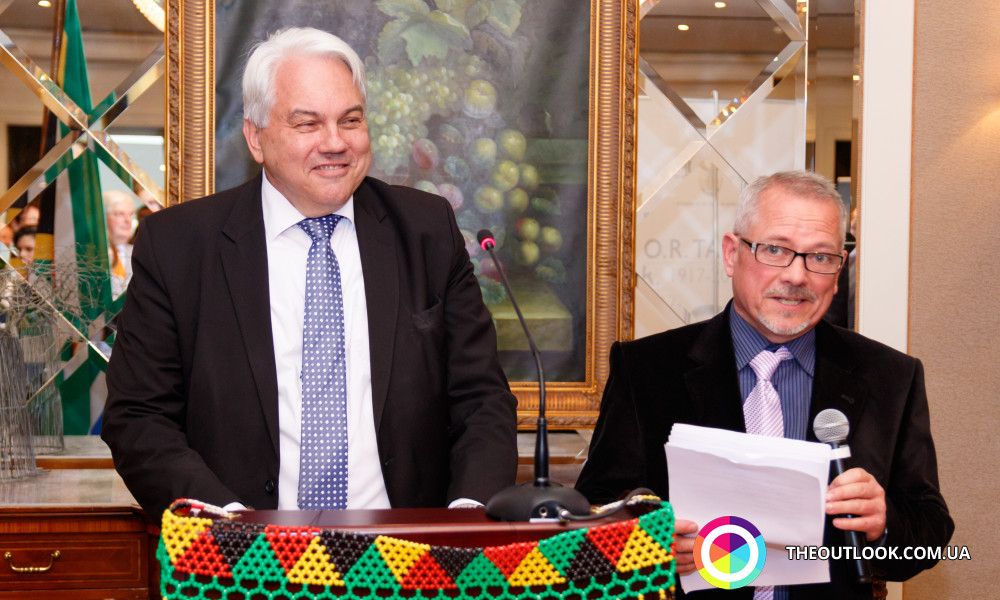 The Ambassador Extraordinary and Plenipotentiary of Southern Republic of Africa to Ukraine Christian Basson organized diplomatic reception in honor of Freedom Day organized an official diplomatic reception in honor of Freedom Day, the holiday which is dedicated to the anniversary of the acceptance of the first in the country constitution announcing racial equality.
The reception happened with the participation of the respected guests, such as Ambassadors Extraordinary and Plenipotentiary of Algeria, Belgium, Germany, Turkmenistan, Syria, Sweden, Palestine, Tajikistan, India, Israel, Cuba, Netherlands, representatives of national authorities of Ukraine, and expat communities of African nations, and mass media.
The constitution of Southern Republic of Africa was accepted on the 27-th of April 1994, before that in the country it was a regime of apartheid the fight with which preferable task for United Nations in 1970-s and 1980s, as well, many human rights organizations included into the struggle all over the world, however, the biggest results could have been achieved due to the activity of Southern African leaders Nelson Mandela, Walter Sisulu and Oliver Reginald Tambo who had been led by the boundless passion and vision of democratic future of the country remained non-changeable fighters with apartheid during thirty years of regime existence.
It is worth noticing that this year it is 100 year from the birthday of Oliver Reginald Tambo, Southern African political activist, fighting against apartheid, the president of African National Congress. In 1944 along with Nelson Mandela he organized youth organization African National Congress. After forbiddance of African National Congress in 1960 he had been spending thirty years in exile. After returning to country because of health condition he gave guidance under African National Congress to his old fellow Mandela taking honorable post of national head of the party.
Look at the gallery how the celebration of Freedom Day of Southern Republic of Africa happened in Kyiv: