In Kyiv there was International scientific practical conference 'Tajikistan and Ukraine – 25 years of collaboration'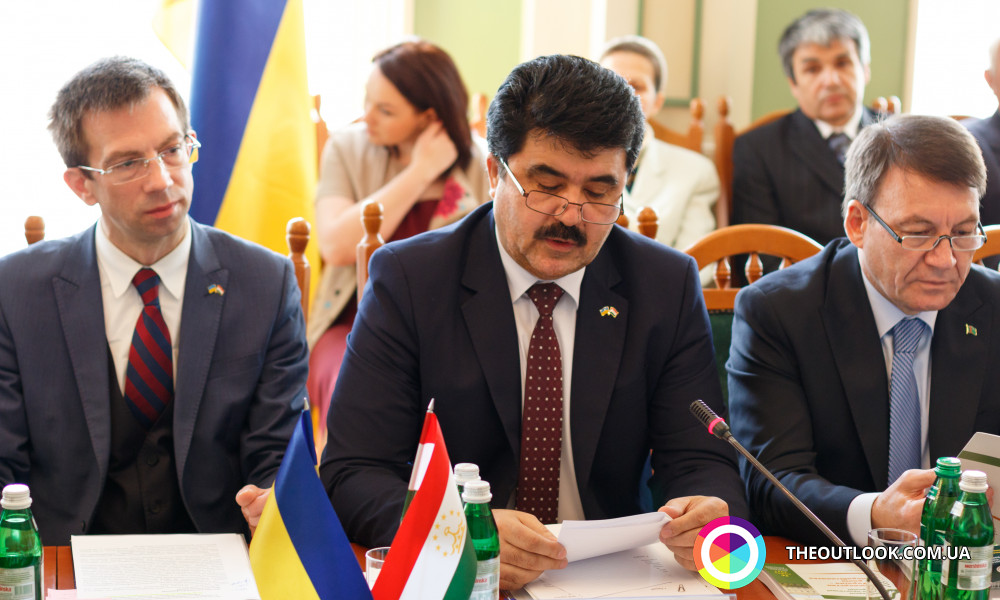 In the course of 25-th anniversary of diplomatic relations between Tajikistan and Ukraine in Kyiv on the basis of Diplomatic academy of Ukraine there was international scientific practical conference 'Tajikistan and Ukraine – 25 years of collaboration' organized by the Embassy of Tajikistan and personally Ambassador Extraordinary and Plenipotentiary Faysullo Holboboev.
The conference happened with the participation of the Ambassadors Extraordinary and Plenipotentiary of Azerbaijan, Vietnam, Uzbekistan, Turkmenistan, Kazakhstan, Palestine, Macedonia, Moldova, scientists, representatives of ministries and departments, workers of culture, and mass media.
The participants gave a high grade of the modern condition of bilateral collaboration which is based on the mutual respect and rights equality. The special attention was drawn to the cultural humanitarian collaboration, particularly, the education of Tajik students in the high educational establishments of Ukraine.
The National secretary of Ministry of foreign affairs of Ukraine Andrey Zayats expressed the serious intention of Ukrainian side to continue development of political dialogue and mutually profitable collaboration with Tajikistan.
In the course of the conference it was spoken out that today there is an active work on the enforcement of Ukrainian Tajik relations and growth of their dynamic nature. There are negotiations on the renewal of contacts between ministries, arrangements of similar conferences and meetings in different areas. As well, the work on the creation of working group started on the level of deputy ministers of economic development and trade.
Nowadays our countries collaborate at the international area, particularly, Ukraine supports Tajikistan in the issues important for that, for instance, concerning International decade 'Water for life' and as for the arrangement of decade 'Water for sustainable development' which is about to take part from 2018 to 2028. Tajikistan also supports Ukraine, particularly, it voted for our candidacy in the union of safety of United Nations for collaboration in 2016-2017.
The most important current issue has remained the question of direct air transportation between our countries, because it is able to increase and improve our bilateral collaboration in the scope of tourism, science, and economics.
The diplomatic relations between Tajikistan and Ukraine were established on the 24-th of April 1992. Being strategically important Eastern European country with the sufficiently serious economic potential, Ukraine is the very significant state of the former USSR.
The total number of the signed agreements and legislative acts between our countries is seventy eight. The main document is the Agreement on friendship and collaboration as well as agreement between Trading Industrial departments, Cabinet of ministers and Government of Tajikistan about scientific technical collaboration.