Interview with the founder of Frizzante Dance School Larysa Osypenko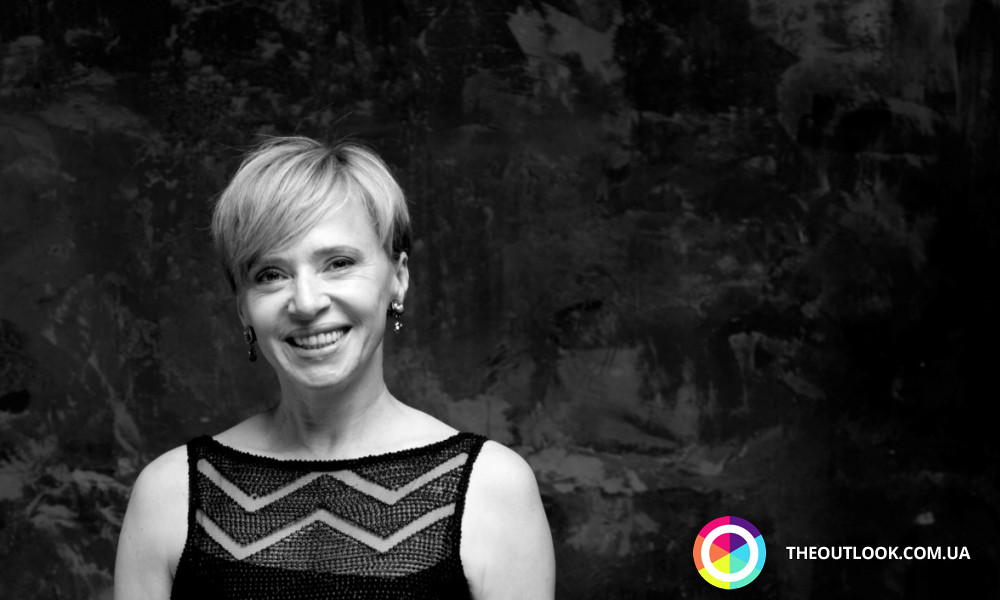 In a whirl of life we often long for success, forgetting trifles that bring joy and make us happy. This is a story of a person, accomplished in her profession, but who halted in time to fulfil a long-time dream…
Larysa, how did you come to dedicating your life to dancing?
I have always had a busy life. I was building career not only in different spheres but also in different countries. Upon graduating from Romano-Germanic Philology Faculty of Kyiv Taras Shevchenko University and equipped with knowledge in French and English – I decided to win the world. I was lucky to teach languages at a local university in Angola, be engaged in jewelry trade in the United States while my husband was getting his MBA degree, I never twiddled my thumbs – I tried to fulfil myself in something new. Next stage of my life was connected to one of the first advertising agencies in Ukraine, Bates Saatchi&Saatchi, where I was successfully moving up career ladder. And I was lucky to conclude it at Bates Saatchi&Saatchi in London.
After advertising I started doing what I had dreamt of for a long while but had always lacked time for – I graduated from sommelier school and started dancing American Style Ballroom Dances.
When was it that you decided to turn your hobby into a serious project and found Frizzante Dance School in Kyiv?
Together with my friends-sommeliers – both professionals and amateurs – we organized interesting vine tastings on a regular basis. Most often – at my place. When I started to dance – I decided to mix those meetings with dancing workshops. Everyone liked the idea a lot. That's how a dream emerged of a dance studio where vine culture would meet dancing one.
My husband, my daughter and my dancing partner supported the idea of fulfilling this dream. When taking a risk of a step into uncertainty, a person isn't always self-confident – and it is very important in such moments to get support from the closest and dearest people. But you have to understand that organizing a business requires not just love to your trade but also a clear action plan, precise strategy of conduct and rational financial planning. When I had built all of that – I realized that it was just the right time and that I was ready to open my studio!
Tell us more about your dance school. Do you have ambitions to turn it into "the best dance studio in Kyiv"?
In May 2017 Frizzante Dance School opened! We are unique because we have become founders of a new kind of leisure – sip and dance. Its distinctive feature is that alongside pleasure from dancing and keeping a good shape, our students can deepen their knowledge in the field of vine making, communicate with experienced sommeliers and taste best alcohol drinks of the world.
Not only we teach dancing – we also know how to organize a great evening for you! Every Friday we hold meetings, where everyone can inhale odor of vine and enjoy nice company while dancing. Such pastime partly shapes new lifestyle.
I think that we do not have direct competition per se. Hardly anyone can boast of having visiting tours to same kind of dance clubs in different capitals of the world such as London or Rome. We have our first trip planned for October. We are heading to Italy! By the way, the word Frizzante is borrowed from Italian, it means "sparkling" and can relate both to vine and dancing.
Importantly, our standing customers, who dance and travel with us, with time will become members of Frizzante Private Membership Club.
Please, tell, what is specific about studying at your school, what classes do you have? Is it necessary to come to your classes and parties with a partner?
We are glad to see couples as well as single dancers at our classes. Professional award-winning dancers will become partners of the latter ones. Nobody will have to spend an evening in our studio in solitude.
There is an opportunity to start with a test lesson to figure out how the process is organized and what exactly suits you – and after that purchase a basic package to dance according to our system: it includes individual and group sessions and even "practices" – it is like a disco only for ballroom dances. One can start at any level and proceed perfecting dancing skills guided by our teachers who will offer each one a program that suits him or her perfectly.
Our program is diverse and we have thing to surprise or guests with. In our school it will be interesting for those who want to master famous tango, rumba or waltz as well as for guests who feel more like learning unusual East Coast Swing, Lindy Hop, Hustle and others.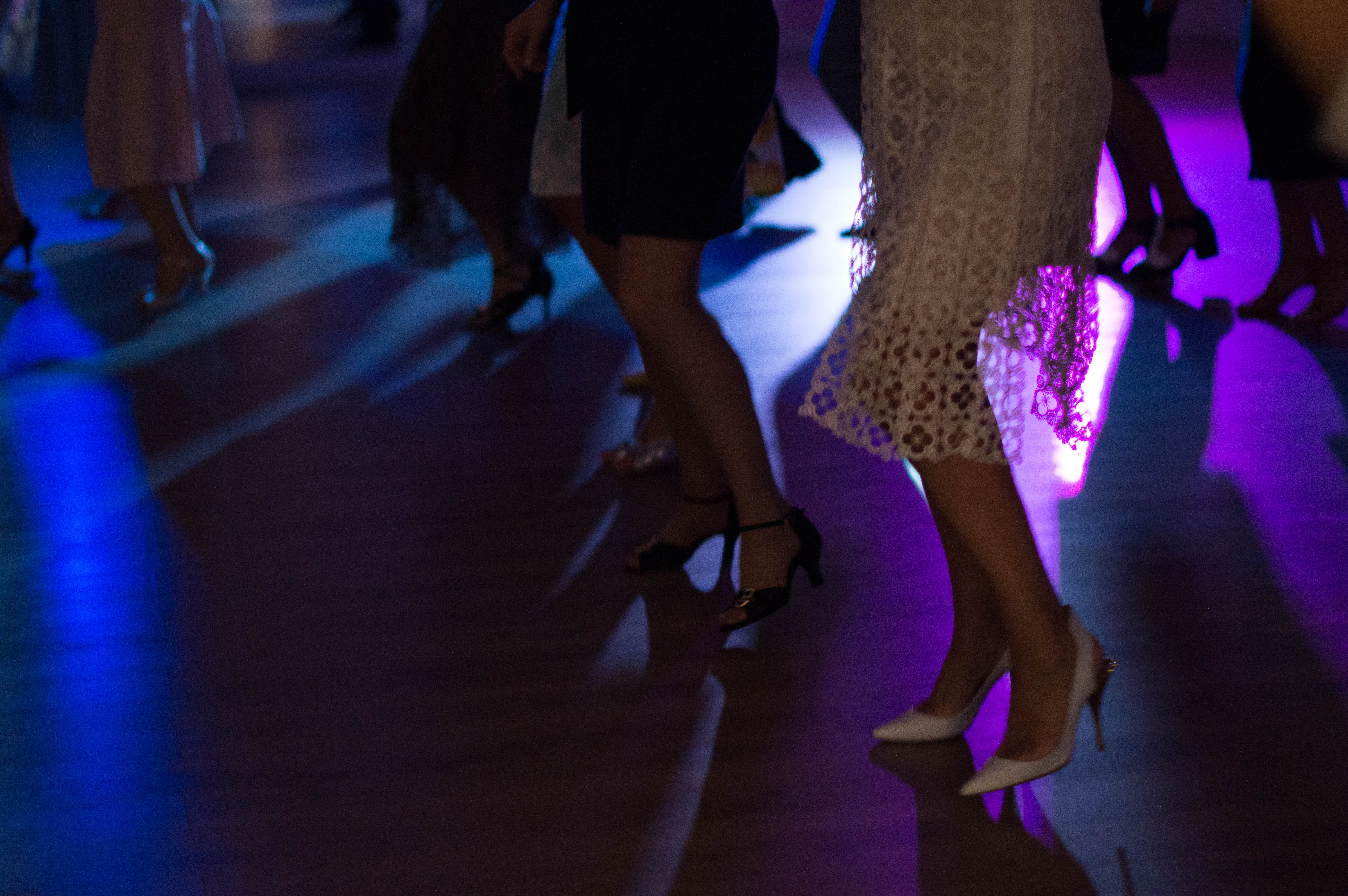 How are club and social dances different? As far as we know, you use such classification in your school.
Partner dances such as tango, foxtrot, salsa and so on are usually called social. However our teaching methodology is better adjusted not to competitions but to leisure and a way to get pleasure which is American Style Ballroom Choreography. We do not prepare champions or awardees of competitions, we teach people to dance for own pleasure.
Club dances are all kinds of modern dances in general that are danced to respective music; they can be non-partner ones, contain elements of different styles: jazz, hip hop, contemporary, bachata – all you want.
And which dance do you prefer?
My favorite dance is called West Coast Swing. It has an uneven rhythm, it is pretty inconsistent – but I feel it. This style allows both partners improvise giving them unlimited freedom of self-expression and actions. West Coast Swing was shaped as an independent dance in 1950s but despite its relative novelty, it has already gained numerous fans.
We know that you spent some time in London. What impression did this city make on you and what makes it especially interesting in terms of dancing culture?
London is a city where entire world is gathered. And besides, it is momentous for me. It was there where I got into dancing and visited my first studios. This kind of clubs is very popular in London - and popular among different age groups. People are freer there; they find time and opportunity for their hobbies. Interestingly, there are massively more dancing men than women. This is, by the way, what we try to achieve at our Frizzante.
Which countries, in your opinion, are interesting from dancing point of view?
Ukraine has a very strong dancing school. United States can without a doubt be called driving force of new trends. In this country new styles emerge and classic ballroom dances get revolutionary altered.
Europe in its due turn catches up on new developments, creating entire communities for amateur dancers, for whom dances have become an antidepressant, a source of inspiration and a motivator beyond age limitations.
What is required to master one dance or another?
First of all it is necessary to realize what feelings it is designed to express, understand unique features of each dance, its distinctive nature. It is hard and easy at the same time, but it is a delight that has no peers. Once you get involved – it is for long. It is a whole world, not just practiced moves. That's the beauty of dancing. Often choreographers remain pretty superficial because they lack both time and desire to study history, aesthetics and unique features of styles. We treat teaching at our school responsibly and we believe that dancing skills alone aren't enough for successful education. We know history of each dance, its philosophy, if you will.
Who do you see as potential students of Frizzante School?
We would like to see people with delicate psyche among our students, those who keep up with the times, these are enthusiastic and passionate people, those who appreciate aesthetics of life, who aren't afraid to uncover new facets of own talents, discover themselves and he world through dances. Our doors are open for everyone, both professionals and amateurs. We promise to motivate and invest in yourselves. And most importantly, we want to communicate a message that self-development is not a hobby but a certain lifestyle and a skill to "dance" through life tastefully!