The President accepted credentials at the Ambassadors of Denmark, Afghanistan, and Georgia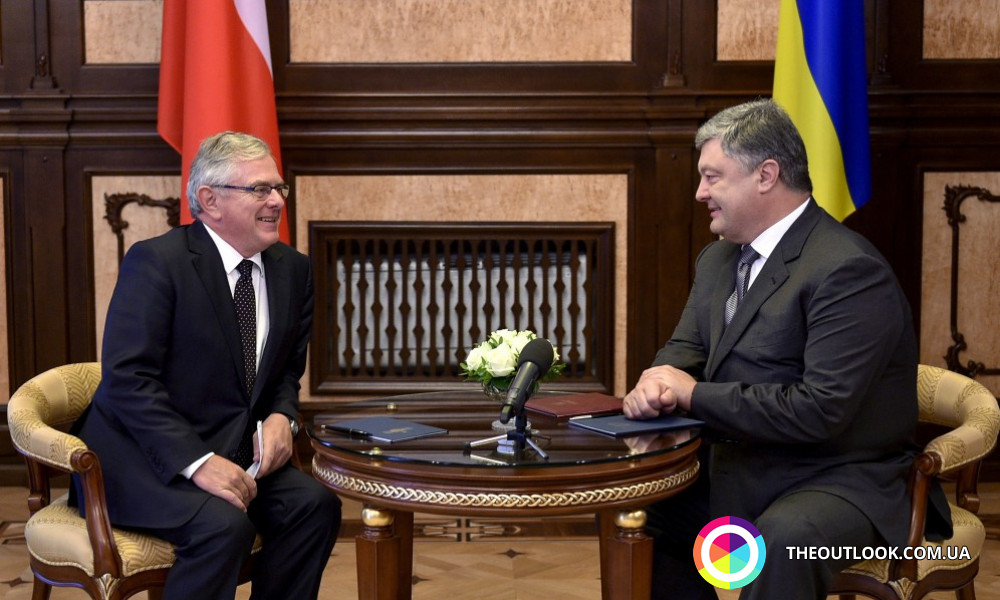 The President of Ukraine Petro Poroshenko accepted credentials at the Ambassadors of Kingdom Denmark Ruben Madsen, Islam Republic Afghanistan Sardar Mohammad Rahman Ogly and Georgia Gela Dumbadze.
The head of the state congratulated Ruben Madsen with the beginning of his mission in Ukraine on the position of the Ambassador of Denmark. The President made emphasis on the importance of saving positive dynamics of commercial economic relations between Ukraine and Denmark. The head of the state expressed gratitude towards the government of Denmark for the support of projects made in Ukraine that are intended to increase the fight against corruption, stable economic development as we as encourage the defense of human rights. Petro Poroshenko approved of the readiness of Denmark to make the Second Conference on the reformations in Ukraine in June, 2018.
With the Ambassador of Islam Republic Afghanistan to Ukraine Sardar Mohammad Rahman Ogly the President of Ukraine discussed the activation of politic dialogue and deepening of the collaboration in the frames of international organizations. It was remarked when it turned to the existing potential of bilateral economic relation while they commented on the importance of beginning of the activity of Common Commission on the commercial and economic collaboration. The President also gratified the Ambassador of Islam Republic Afghanistan for knowledge of Ukrainian language.
During the speech with the new Ambassador of Georgia to Ukraine Gela Dumbadze the Head of the state discussed the agreements reached in the frames of National visit of the President of Ukraine to Georgia (from the 17-th to 19-th of July, 2017). The parties remarked a significant activation of political contracts at the highest level, with the new impact of signing of Declaration on the strategic partnership. The special attention was paid to the coordination of mutual efforts on the removal of occupation of the territories of Ukraine and Georgia, integration of Ukraine and Georgia in European Union and NATO.