The embassy of Uzbekistan represented production of car building industry in Ukraine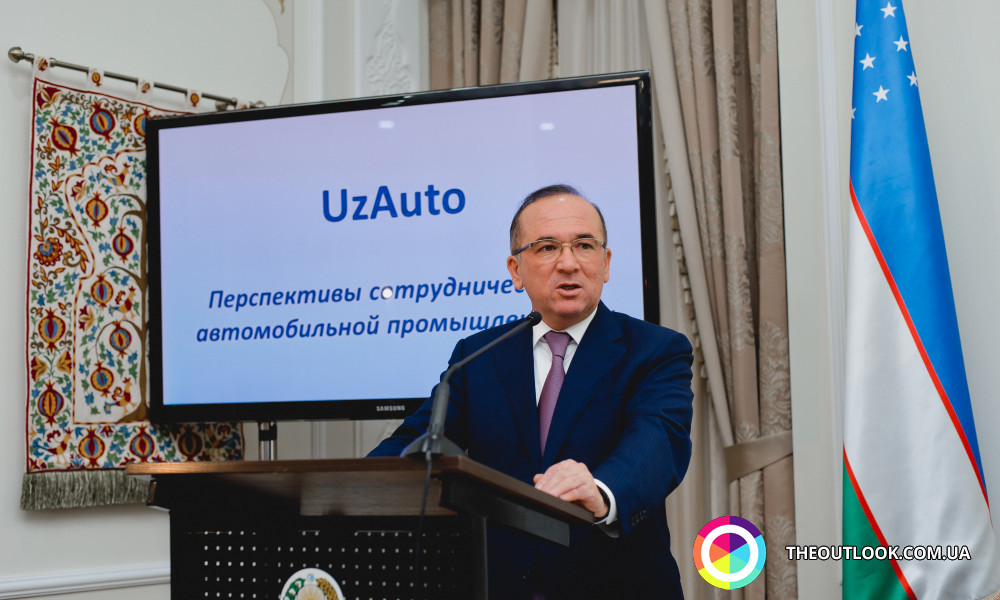 The Ambassador Extraordinary and Plenipotentiary of Republic Uzbekistan Alisher Abdualiev introduced the cars to the guests. This project was created by the enterprises of the structure 'Uzavtoprom'. Near the Embassy it was the demonstration platform of the possibilities inherent to the cars RAVON: R-2, R-4 and Ravon-Gentra.
Starting the presentation, Mr Abdualiev informed the guests of the event about the current state of economic development of Uzbekistan where the production of the modern cars takes one of the leading places in the structure of republic's economics. He noticed that building of the modern plants and production of cars with «GeneralMotors», «MAN» (Germany), «IsuzuMotors» and «ItochuCorporation» (Japan) is the testimonial of success of continual economic politics of independent Uzbekistan which goes on the way of development.
The event welcomed representatives of car business in Ukraine, experts of Japanese investment council, executives of the enterprise 'Kyivavtodor', communal service of the transmissions of Kyiv city national administration, official dealers on the cars' sales who came from all the regions of Ukraine, and representatives of Ukrainian mass media.
The Ambassador of Uzbekistan made an emphasis on the fact that within the territory of Ukraine 'UkrUzAvto' (that is distributor) officially represents the company-producer 'GM-Uzbekistan' and had direct contract duties on the delivery of cars RAVON in Ukraine.
In their turn, the representatives of 'Uzavtosonoat' who came to Kyiv during the presentation told that during the years of Independence Uzbek cars have been able to invade the external market quickly. They gained popularity not only among the local salespeople but also the citizens of the neighboring countries. Today, apart from the countries of Commonwealth Independent States, the traditional market of national cars includes the countries of Middle East and Africa. For example, the cars of Uzbek origination from 2015 are exported in more than 20 countries, such as Lebanon, Iraq, Jordan, Nigeria, etc.
The participants of the presentation got detailed information about the car building industry of Uzbekistan. It was also stressed that the product of common enterprises 'GM-Uzbekistan', 'MAN Auto-Uzbekistan', and 'samAuto' received its recognition almost in all the countries of the Commonwealth Independent States. The volume of production export achieved along with the size of market brings us confidence in the prospect of the common projects created.