Place Vendome in Paris is covered with wheat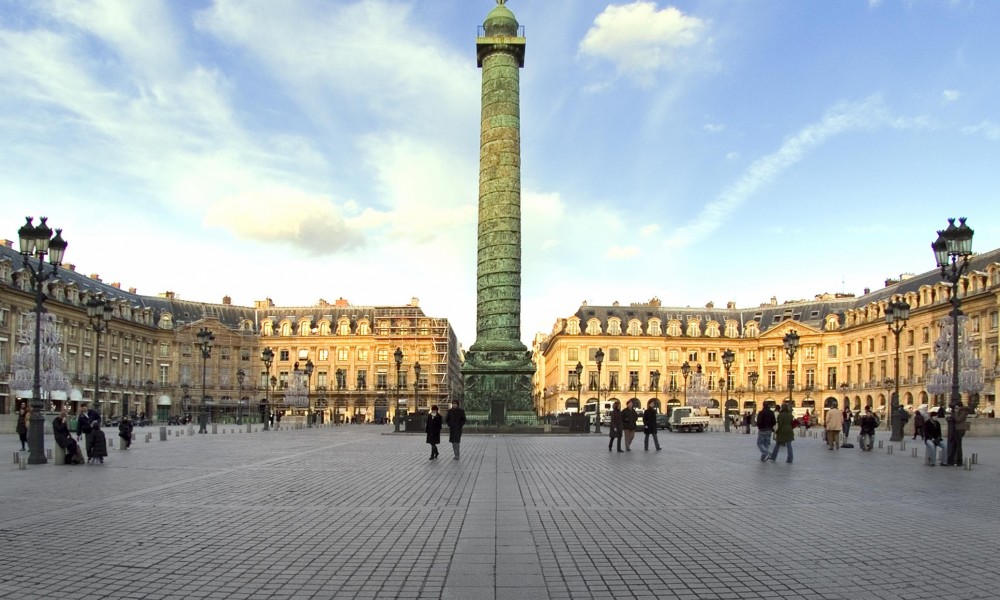 In course of high fashion week in Paris French fashion house Chanel covered Place Vendome with wheat.
The flashmob happened in frames of presentation of collection of jewellery Haute Joaillerie called as LES BLÉS DE CHANEL.
The main incentive of jewelleries is wheat spike (blés in translation from French means 'wheat'). The collection is also dedicated to the installation in view of wheat field at Place Vendome where the dress shop Chanel is situated.
Among the jewellery represented there is bracelet cuff made from white gold with diamonds, evening necklace with large yellow diamond and 'spikes' from white and yellow diamonds, brooch in the form of reap, three-range pearly sautoir with clip-'reap', rings with yellow and white diamonds, and spessartine and other jewelleries.
Fashion house Chanel was established in France in 1909 by the designer Gabriel Chanel. She opened the first shop in 1910 in Paris. Chanel contributed in female fashion with jerkin, little black dress, hand-bag for carrying on the shoulder. Initially the fashion house produced only clothes and accessories, then it started producing perfumes, jewellery, and watches. The first jewelry collection Chanel was represented in 1932.