NASA showed how New Year Earth looks from the Universe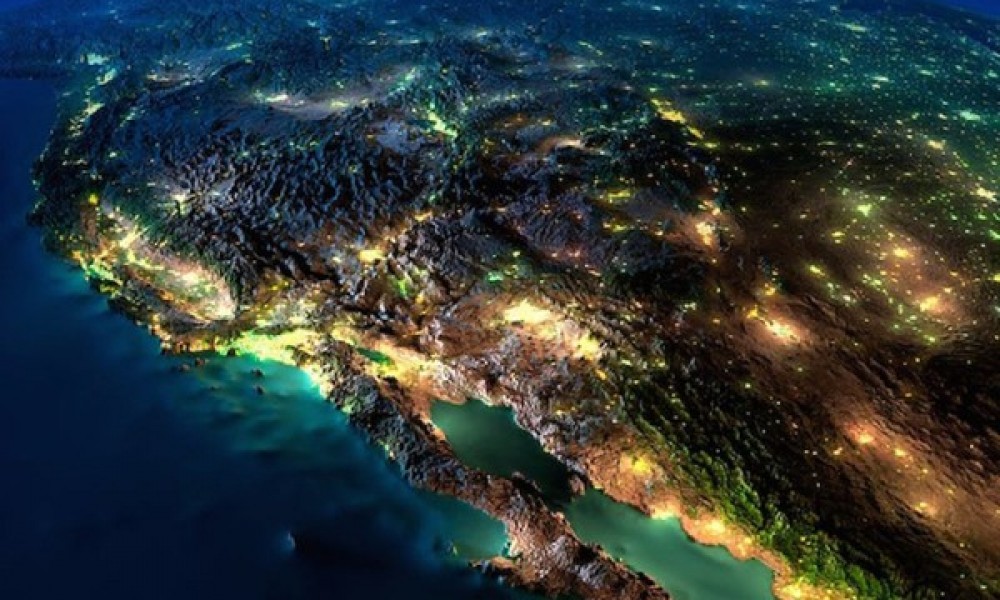 The experts of NASA published video record and several shots which show how the planet Earth looks during New Year holidays if one looks at it from the Universe.
NASA demonstrated how New Year decorations at the Earth look from the Universe. The video was posted at YouTube-channel of American cosmic agency.
As it was said by the employees of the agency, before New Year holiday's illumination in metropolises is increased by 30 per cents. This fact could be explained in such a way: the citizens preparing to celebrate the traditional holidays decorate houses, shops, and streets with the shining decorations.
The scientific workers were able to make a video with the help of satellite Suomi NPP. It was launched several years ago. The experts from NASA and National directorate of oceanic and atmosphere investigations accurately checked evidence received from the gadget.
The scientists studied consumption of energy in seventy cities during the recent several years. Green points at the map indicate places where fires were brighter for 50%. Yellow color is the representation of large cities while green color is responsible for the suburbs.
At the Middle East the light increased during the celebration of Muslim holiday Ramadan. This time it is 60-100% lights more than it usually occurs.