In Florida the hotel will be built in the form of guitar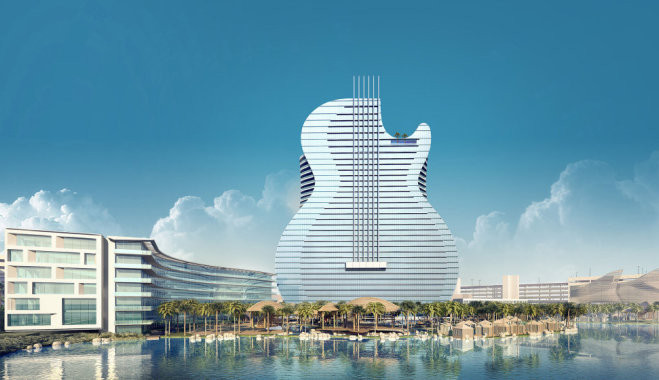 The hotel Seminole Hard Rock Hotel&Casino in Florida has decided to embody its name. The new building of the hotel intended for 637 suits will be built in the shape of 137-meter guitar.
The idea of building belongs to James Allen from Seminole Gaming. He proposed the idea of building-guitar in 2007 but the project that had cost 1.5 billion dollars required serious preparation.
They promise to have opened the huge guitar by 2019. Near the hotel the large park with waterfalls, swimming pools, beach restaurants and platforms for water activities are situated.
'It is the first building in the world which will really look like the true guitar in a scale. It will be not the simple form of façade, as we are going to repeat even the shape of guitar', James Allen told the journalists of NBC.