At the end of the year, the authorities of Barcelona will limit the movement of "dirty" motorcycles and mopeds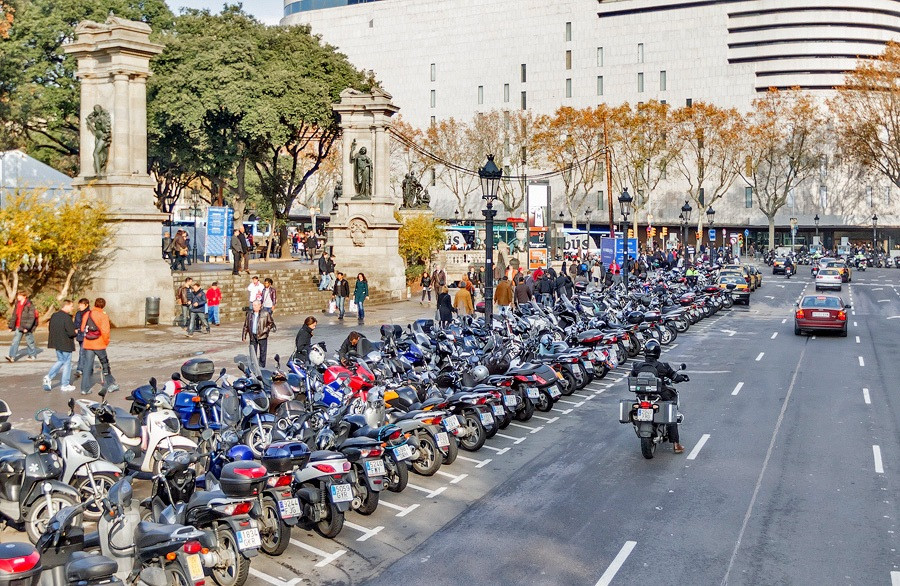 To minimize the harmful emissions of nitrogen dioxide into the atmosphere, the Barcelona City Council will limit the movement of motorcycles and mopeds that do not meet environmental standards from December 2018 in the Low Emission Zone.
The travel for two-wheeled vehicles will be closed on weekdays from 7 am to 8 pm.
The declaration of the Barcelona authorities coincided with the beginning of the campaign of the General Directorate of Roads for the distribution of special eco-stickers for the identification of motorcycles depending on the ecological class. You can obtain the required sticker in the post offices.
Owners of motorcycles and mopeds living in Barcelona with ecological class B, C, Eco or "Zero emissions" will be able to immediately buy the appropriate identification stickers in 85 post offices of the Catalan capital participating in the program. Receipt of a sticker in any other department will require a preliminary order. The cost of an eco-label is five euro.
Despite the fact that the placement of the sticker is a voluntary measure, the Spanish authorities strongly recommend fixing it in a visible place in order to facilitate the environmental identification of the vehicle by the Urban Guard road agents.
According to materials of euromag.ru