The Norwegians built the most beautiful public toilet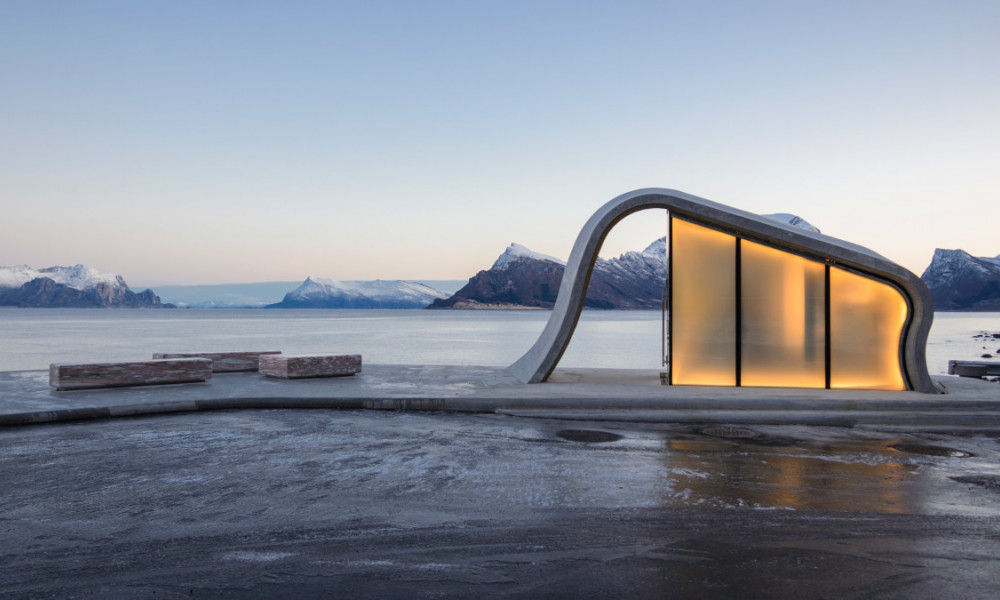 In Norway, the most beautiful public toilet in the world was built.
Idyllic location on the beach, unique design, reflecting the local landscape features, romantic lighting - such a public toilet in the world has not yet been seen.
From the Uredplässen observation platform, which is located at the Helgelandsküsten National Tourist Road (Fv17) in the Hildeskol commune, offers a magnificent view of the Norwegian Sea. In clear weather, you can see the Lofoten Islands from here.
It was this harsh beauty of the Norwegian north inspired by the architects Marit Justine Haugen and Dan Zohar, working on the project.
The task of architects was to build such a viewing platform, which no tourist would pass by. Here you can make a short stop, have a picnic and even spend the night enjoying the midnight sun or the northern lights.
The building of the toilet, located on the site, is no longer perceived only as an auxiliary premise of its infrastructure.
On the materials of euromag.ru