Mongolia with the eyes of Pavel Petrushko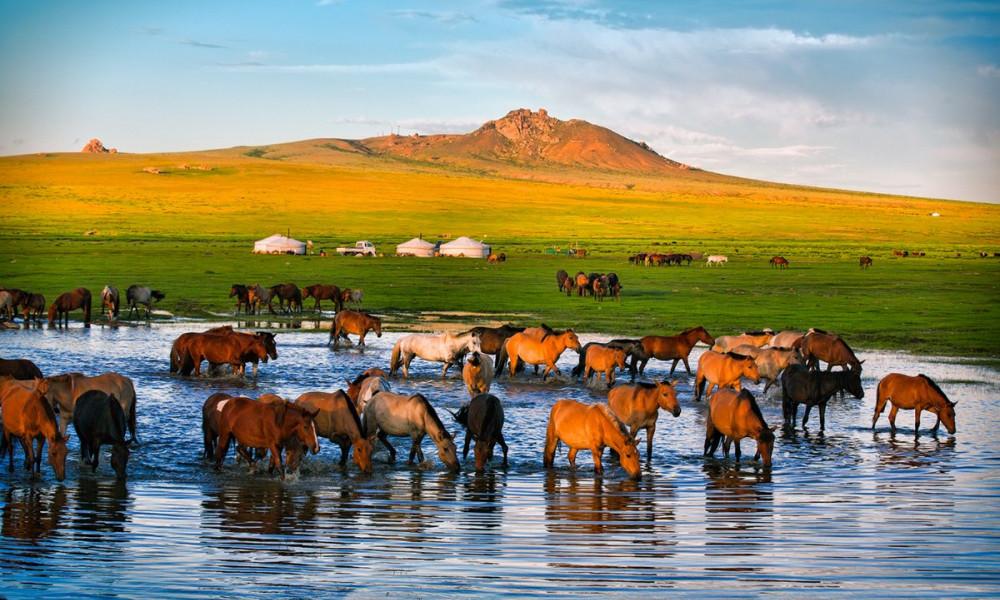 Mongolia with incredible expanses of beautiful virgin nature is now one of the most fashionable tourist destinations. This year, the authoritative international rating included it in the TOP-10 of the brightest countries in the world, recommending along with Colombia, Bermuda and Ethiopia for compulsory visits.
This country is not the most comfortable for the rest, but definitely interesting and colorful. For a European, this is simply an incredible civilization, and a trip there is akin to extreme tourism.The cameraman Pavel Petrushko told us about his extraordinary experience of traveling to Mongolia.
I crossed the border with Mongolia on vehicles. This is an absolutely remote country. There are only two air carriers allowed - Chinese and Mongolian, the rest, it turns out, as charters. Because of this, the price of flights there is very high. But still tourists travel, especially in cars, even arranging, for example, a rally over long distances.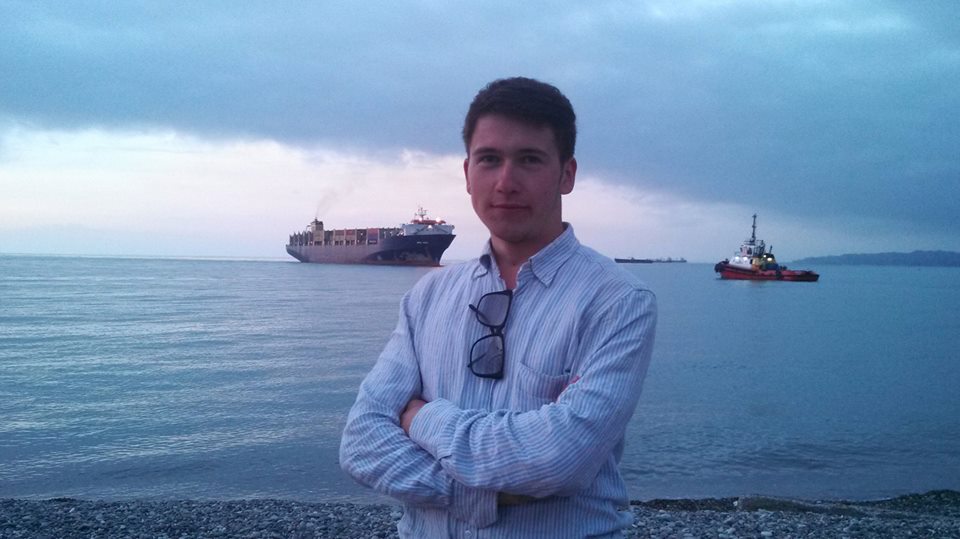 Sukhe Bator was the first city I went to. By the standards of Mongolia, it is quite large. In Sükhbaatar, as in most cities, monuments to communist leaders who carry the spirit of communism have been erected. There are many old architecture of the Soviet format. It seems to me that the local peculiarity is such a preservation of time. The territory of Mongolia, both literally and figuratively, is separated from civilization, surrounded by wild lands. For example, you go to the buffet (you can't call it another way), and there the lonely Pepsi is exposed to some kind of achievement, like in 1991.
I rode all night by train from the border to the capital. In Ulaanbaatar I found a guest house which was completely filled with travelers from different parts of the world.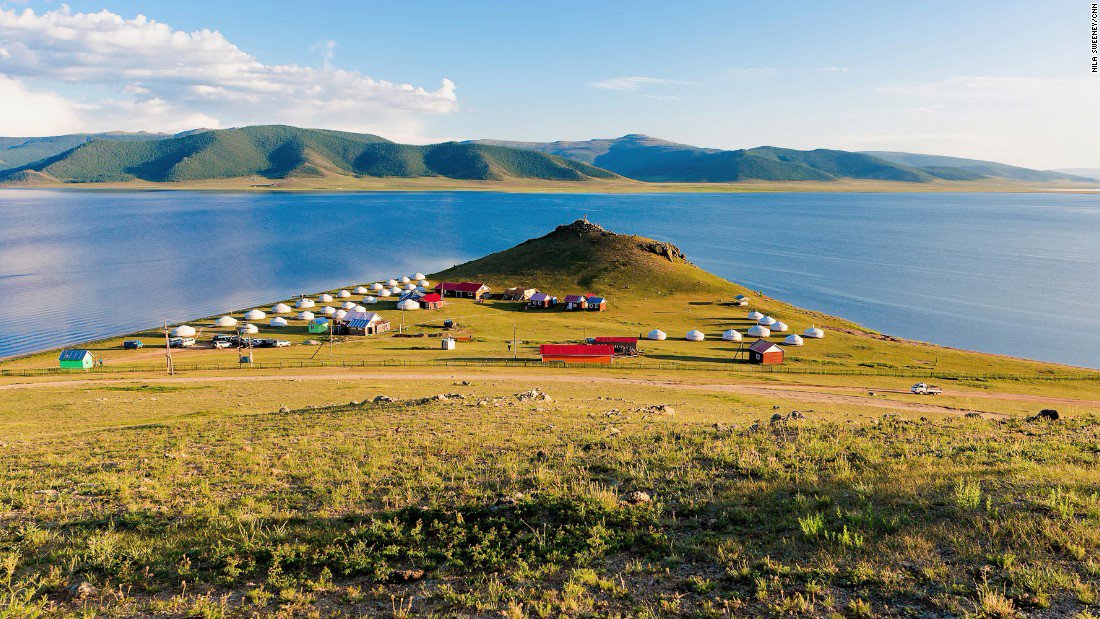 Photo pbs.twimg.com
In Ulaanbaatar there are areas with a completely modern architecture and civilization. But at the same time there are those who are completely composed of yurts. Not to mention the fact that the countryside is exclusively composed of yurts.
This building occupies a standard piece of land of square shape of about 8-10 acres. This land is in private ownership but it is forbidden to build on it. There simply stands a yurt and, as a rule, some kind of primitive SUV. A yurt is a round tent that is unfold. In fact, it is made on the factory, on the conveyor, as a tourist tent, and is sold in finished form. A person does not build a house but buys an already built one. And in this house there is not even a floor. On the ground, surrounded by a yurt, the Mongols throw boards, on boards - skins, on skins - carpets or simply carpets in several layers. In the center make a fire for heating.
The size of the dwelling depends on the wealth of the owner and on the composition of his family. An ordinary yurt is about 8–9 meters in diameter, a large one - 12. There are newer tarpaulin, rubber, and there is an old format made of skin with wooden pegs.
And most of the Mongols live there on a permanent basis, even in winter. Not to say it is comfortable, they just have a different approach to life than the Europeans.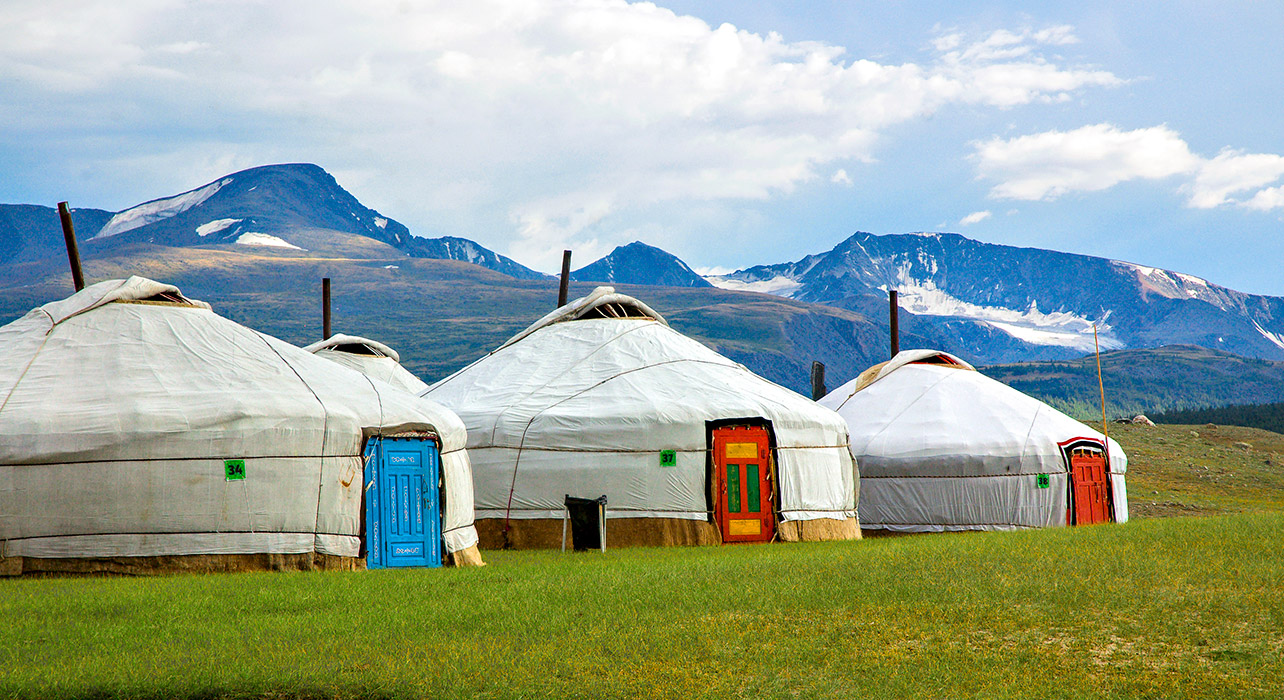 Photo wildernesstravel.com
In Ulaanbaatar there is also public transport - trolley buses. So there are routes in which they ride on a dirt road among the yurts. Asphalt in Mongolia is generally rare, even if it is broken or in the pits. But having any coverage is awesome.
This is the original country of nomads. In general, this lifestyle has been preserved to this day. Some of the local residents still wander around Mongolia with yurts. Why? For example, cattle ate all the vegetation in the district - and people move to a new place with their farm.
Climate in Mongolia is sharply continental is the toughest one ever. The country is very remote from the ocean, so the reference continental climate prevail there. In winter, frost is at 30-35 degrees. And summer is extremely hot and sultry.
This is a low budget country. It's all very cheap. Therefore, a car can be rented even with a driver. I could not find any network car rental companies: most likely, they are not here at all. Therefore, you can only privately negotiate with the local. The price for the week of rent with fuel, etc., was less than $ 200.
I once stayed in the countryside in a yurt (when traveling around the country on such a rented car). And I was shocked by the way they cook food here. In the building there is a primitive stove - something like a stove. Although it happens that a dish is cooked on fire: stones are thrown at the fire, pieces of meat with potatoes or some other vegetables are thrown at the stones.
Here is a Mongolian soup - it's just some kind of brew, the slush of such a roughly gray color. They put water in a huge cauldron on the fire, threw all the types of meat that are - in short, everything that was in the kitchen, was still generously filled with fat, mixed up - and here's your soup. Maybe there is some kind of technology but from the outside it looks like - how it happened, it happened. Something like this is prepared in a cafe - the kitchen, as a rule, is open.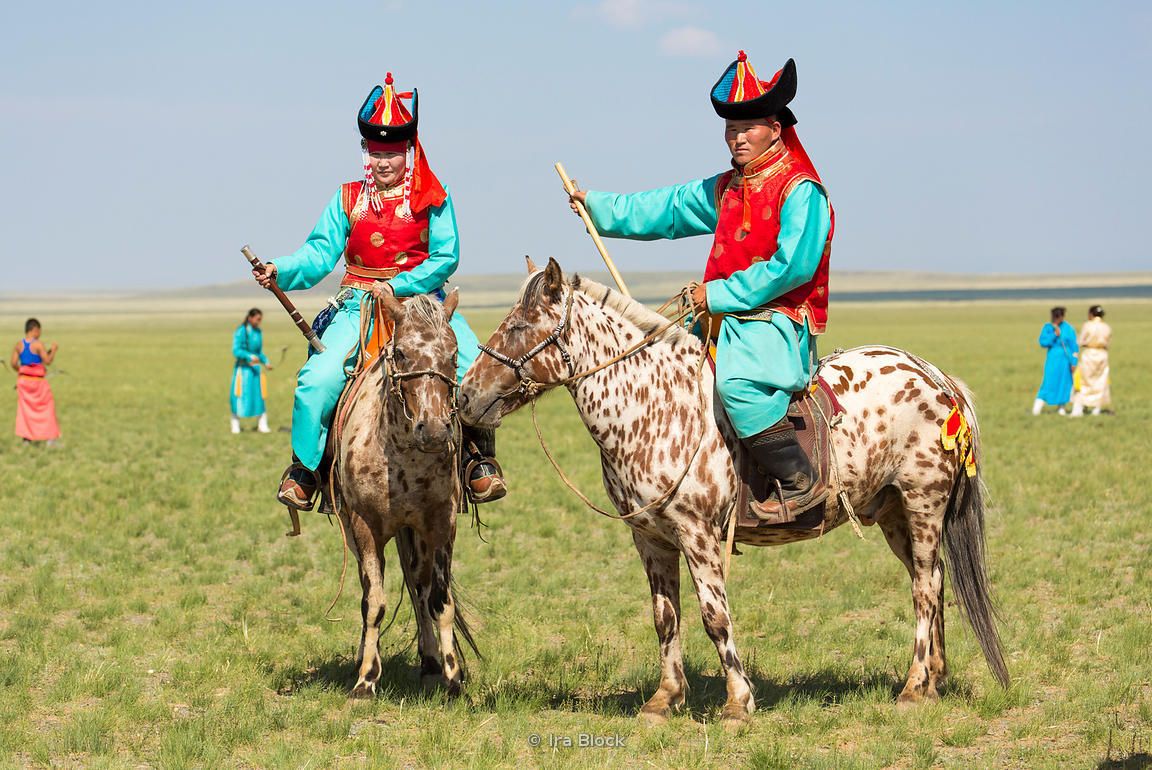 Photo pinterest.com
Somehow I ordered tea at the establishment. They also brought me a rather strange mixture: there is tea in it, of course, but there is also milk, salt and animal fat. They serve a drink with a piece of bread.
In general, all that you can eat in Mongolia is the national cuisine. There are some kind of networked European institutions in large cities, but this is a curiosity - you rarely meet. And the meat there is still well cooked. There are Dozens of types of dishes. But in general, in the European view, they all look unassuming.
At first it is unusual, but then, if you do not eat a couple of days, then everything seems to be quite tasty. And, in the end, why mischievous? Local people do not die - and I will survive. Yes, by the way, they eat almost all the food with their hands. But if you really ask for the equipment, they will find it for you, if you are somewhere in the city.
I went to the shaman when I was in Ulaanbaatar. There is a differentiation of their hierarchy by color - I was at the blue shaman. He has a huge, pretentious yurt - about 100 square meters in area. In the yurt there are security guards, CCTV cameras and a permanent 3g. The shaman has a secretary and assistant. The first follows the safe with the money and records the clients with their wishes. The shaman himself always just sits in his chair. His eyes are always closed, and he gives a uniform sound. It is believed that he is in the astral. There are always long queues to him. People come, bring gifts - food, money, two-meter soft toys. How is the procedure? A client comes in, counts the fee with the secretary, a present, and further down the list comes the reception: the client simply sits next to a designated place. The shaman does not even say anything - he sits as he sat. It lasts about ten minutes.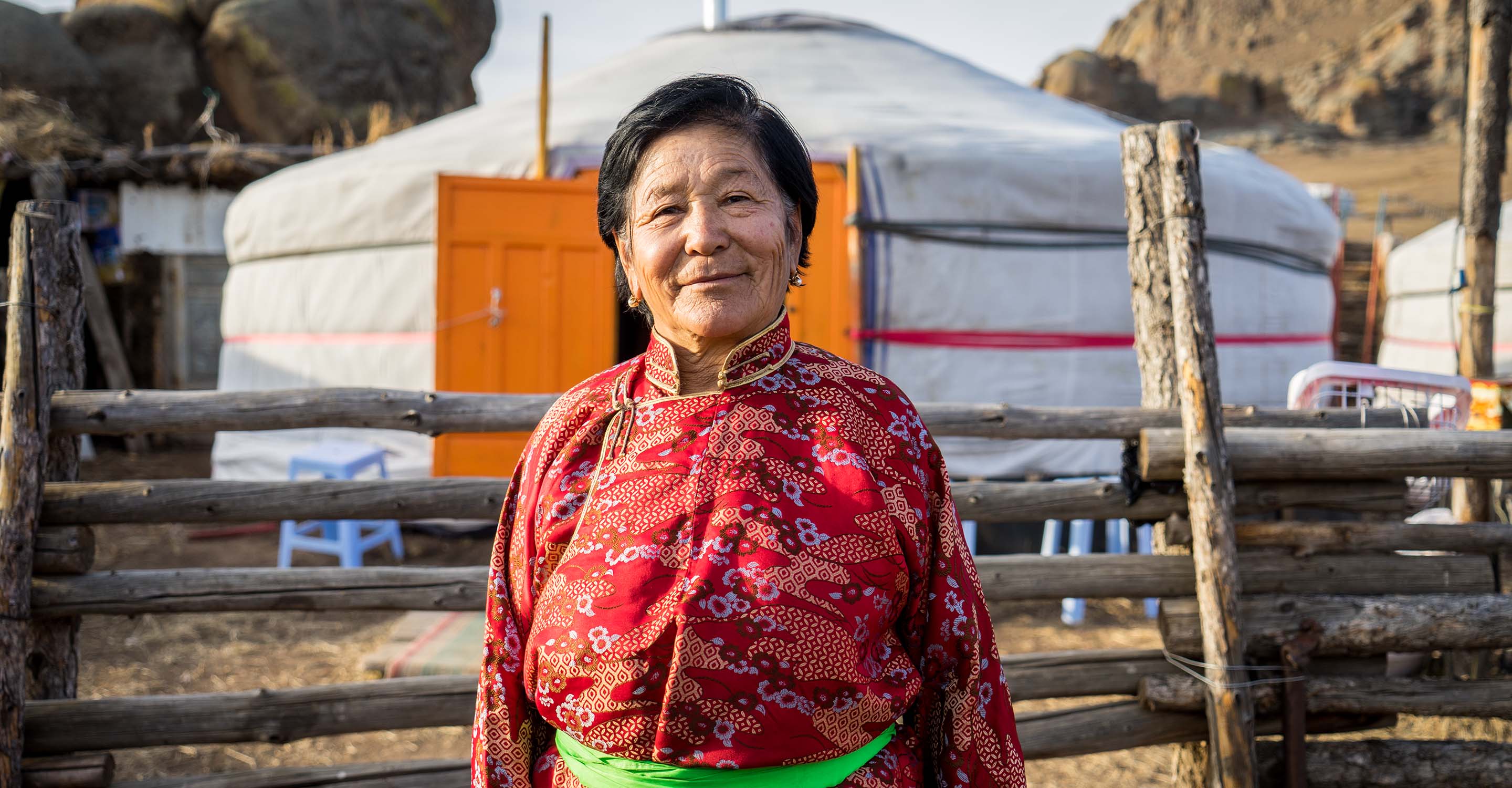 Photo timetravelturtle.com
Nevertheless, there are also ordinary tourist attractions in Mongolia – they are all concentrated in the capital and its surroundings. In the central square of Ulaanbaatar there is Genghis Khan Square topped with a huge monument of the same name of their legendary ruler. Around it there are several museums, luxury areas with several expensive restaurants and pubs. Want to see the whole city in full view - climb the Zaisan Memorial. Not far from him there is the park of the Buddha. It will also be interesting to visit the Buddhist monastery Gandantegchilen - the religious center of the country. Or "Viva-City" with an open theater is a trendy modern district, the first floors of which are occupied by restaurants and brand shops.
Cover photo twitter.com