Have a seat, shall we?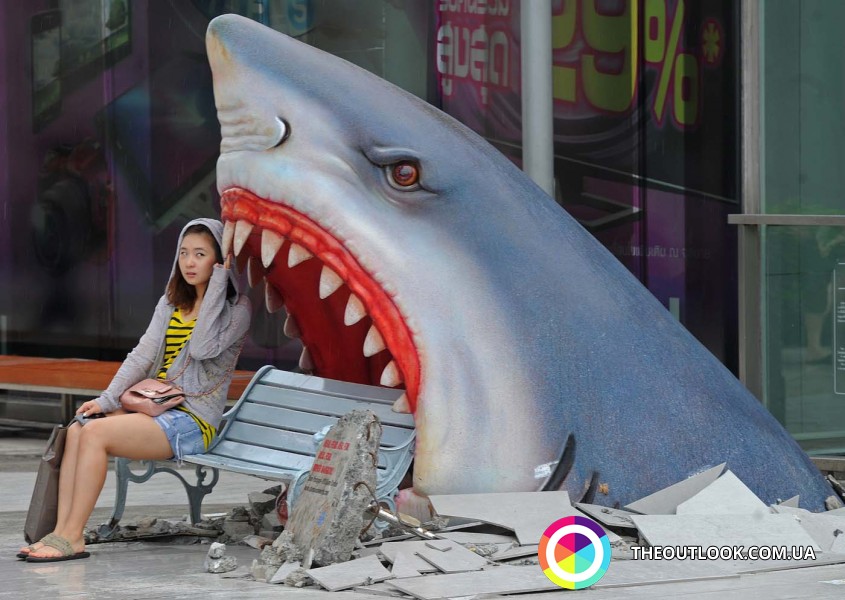 Strolling along Peyzazhnaya alley in Kiev one always notices amazing benches, created by Ukrainian artists. My favorite is the one with a rug and a pillow for it looks cozy even in nasty weather. When I was sitting on it, I recalled a picture from my childhood: grannies take a long plank out from the house, put it with one end on a stub and the other one on the railing of the porch and it becomes a bench.
Doesn't it look like a designer's miracle? It turns out that not only "newsmakers of the house" come up with complex constructions in order to nibble sunflower seeds and pick the neighbors to pieces. There are bizarre benches around the globe, on examining them one realizes: this isn't merely a posterior's throne in front of your eyes, it is one true art object. Take, for instance, a "pin" from Italian Milan. Moletta bench has already become a signature of RIVA 1920 company. Its authors, Michela and Paolo Baldessari, claim that such a bench is able to ornament an office, an art café and a living room. Designers are thinking about launching a series of benches in the shapes of common objects.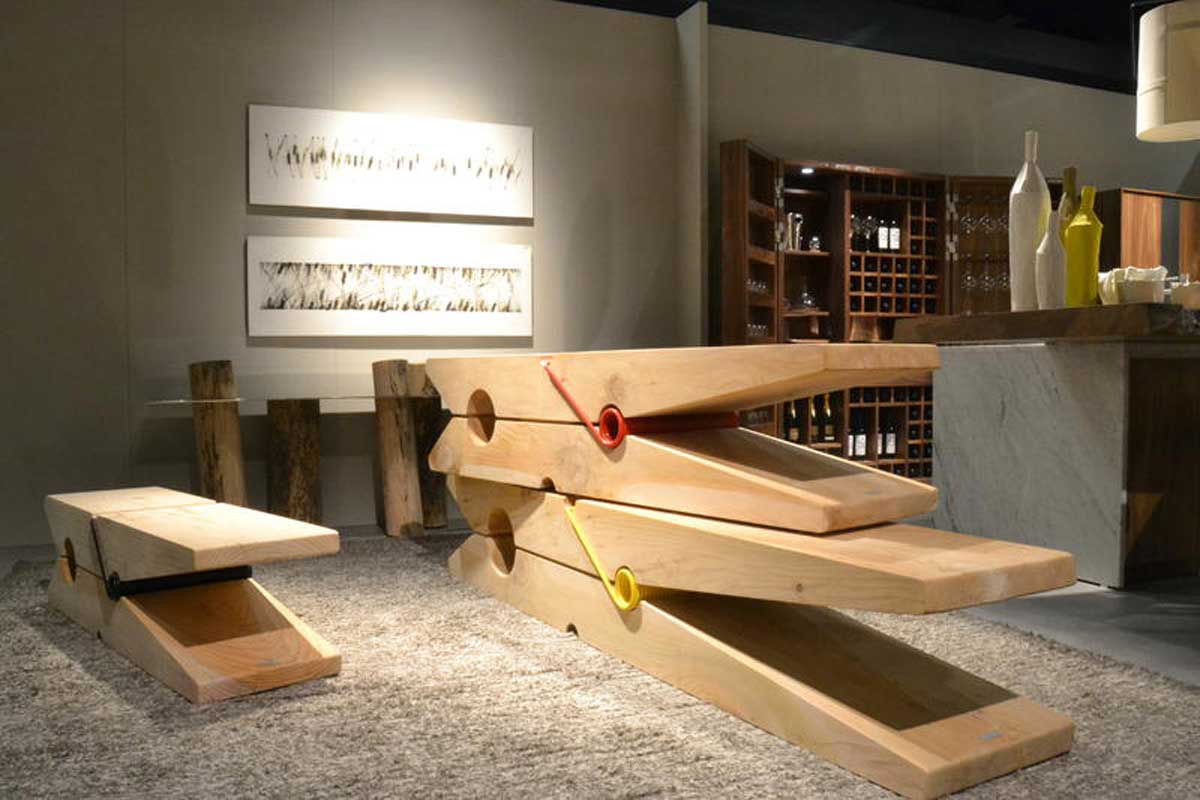 While Italians dry their pants with a help of pins, in Korea they came up with a turning bench that altogether saves your trousers from dampness. After the rain one can manually and with little effort switch wet surface for a dry one – the bench is double-sided. This might be a simple use of leverage and a track-type mechanism, but inventive Koreans are somehow the first to hit upon this idea.
In Barcelona they aren't afraid of rain for even the very famous "Camp Nou" stadium where world's most renowned team plays, has no roof. Sun loves the city while tourists and locals, in their turn, like spending warm days there in Park Güell. Here fabulous bench by Gaudi is situated that turns adults into children. Visitors claim that it is all about the magic of surrounding objects: thank to them sensation arises that reality and fiction have blended together.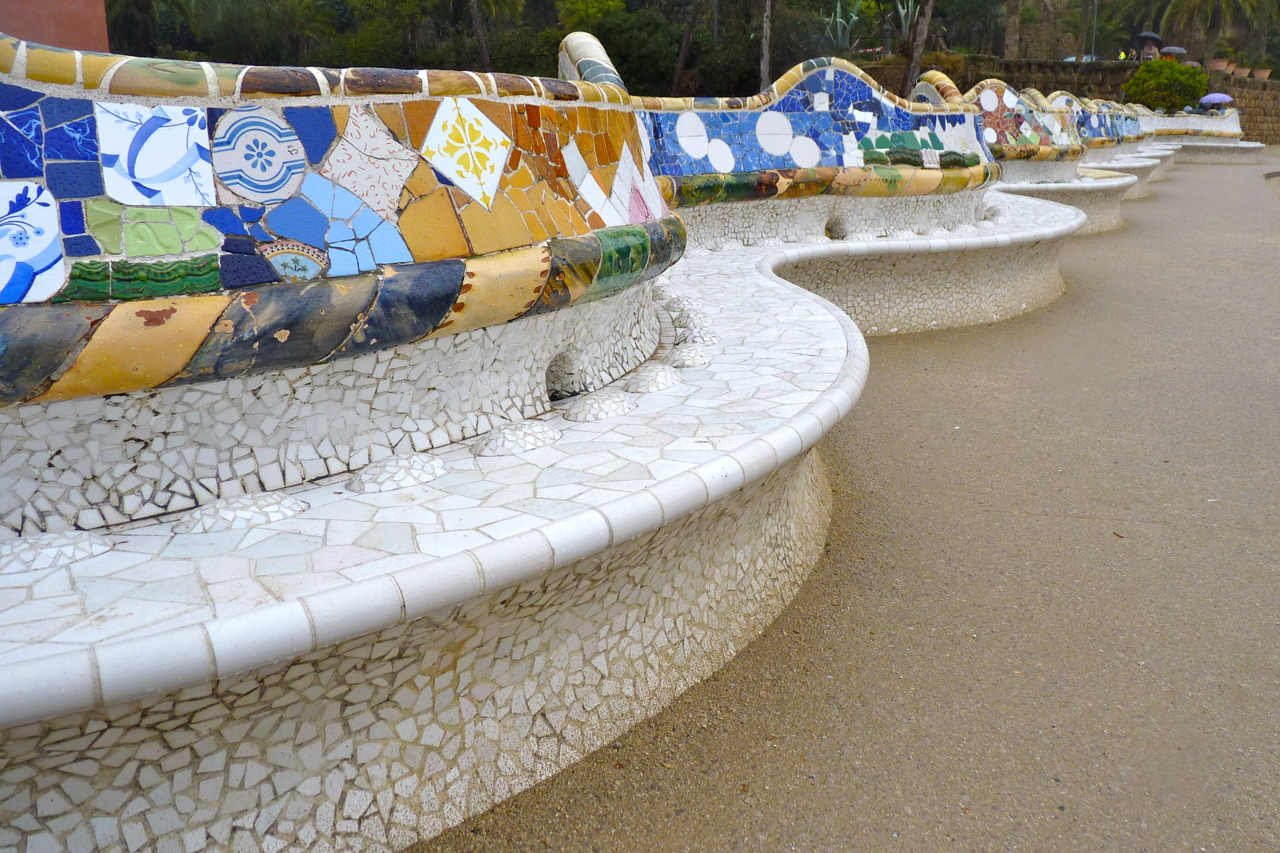 On the border between the Old world and Asia, in Turkish Istanbul municipal government decided to develop imagination otherwise. Creative book-shaped benches were placed in the city. It must be easy to be carried out to a different world when reading Bradbury or Tolkien on such a bench.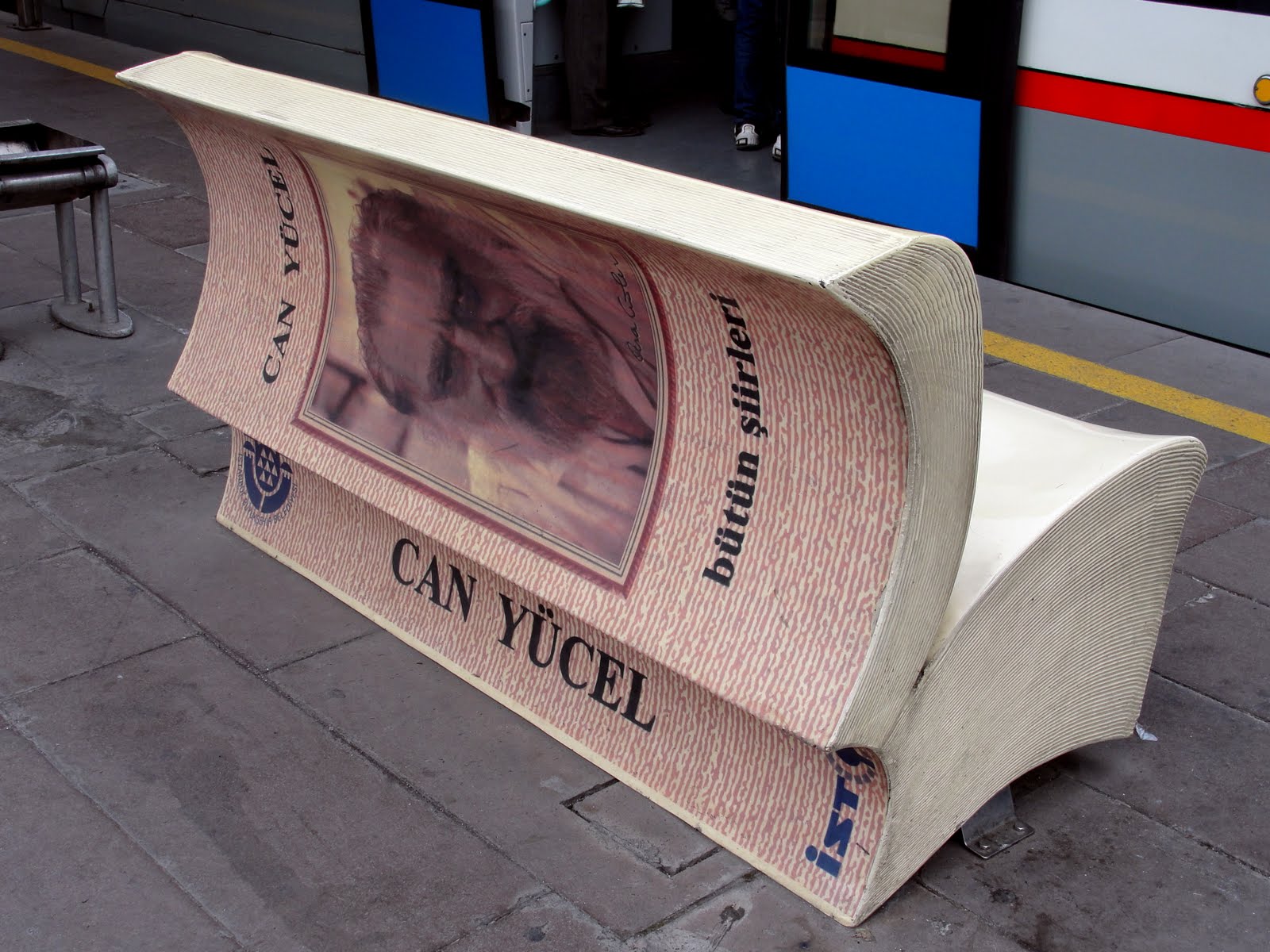 Yet not all extraordinary solutions are relaxation-friendly. "Nike" company created benches that encourage people to move with a clear sign "Run!" and therewith have only a backrest… There are already quite some provoking benches of the kind in American cities.
Meanwhile brave Bangkok citizens have imperturbable rest in all but shark's jaws. Don't believe it? Well then, look at this Asian pretty little thing. She doesn't seem scared at all.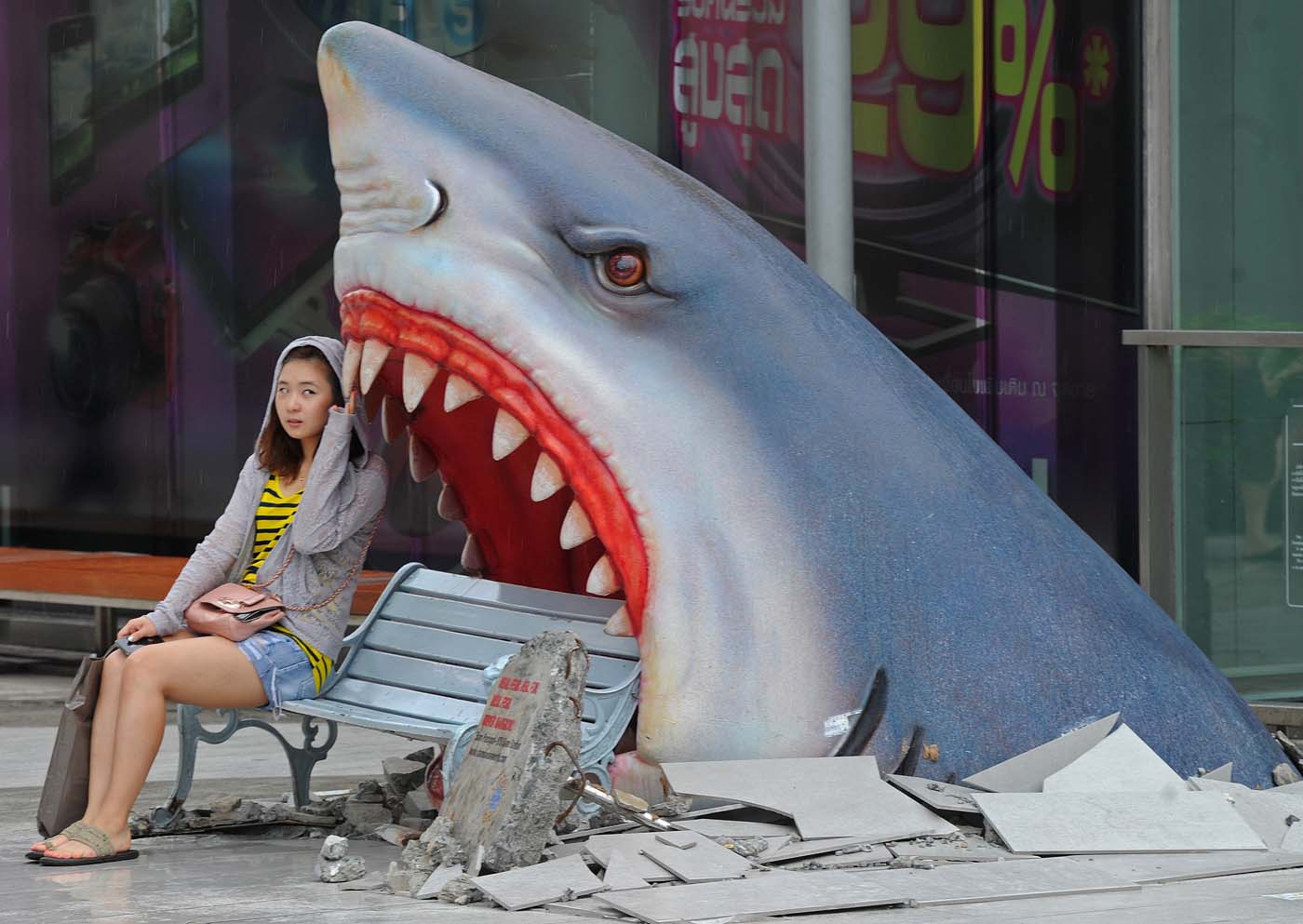 Due to the modest territory of the state in the Netherlands space is as good as gold. Benches in the city of Utrecht are second to none substantiation to the point. Want to have some rest – pull the leverage in the wall of the nearest house and a bench will literarily upspring from the pavement. Had enough of sitting – and an effortless hand move sends the construction back into the ground not to detain neither cars nor pedestrians.
Unfortunately in all countries of the world from time to time groups gather on benches and, after inordinate amount of alcohol consumed, fancy themselves to be rockstars and deprive people of their sleep. The saddest thing is that street guitar players are very enduring so they can bawl and squall till the very morning. If unprintable expressions from balconies and buckets of poured out water don't help then what will?
An unhackneyed solution to the situation was suggest by Fabian Brunsing. He came up with the bench called "Pay & Site": if you want to settle – insert coins into a special money drop. When time's up, a caution signal goes up and, should a posterior remain unseparated from the surface, barbs stick into the rump. By the way, in designer's native Germany no one dared installing such benches instead they are being ordered from China in full swing.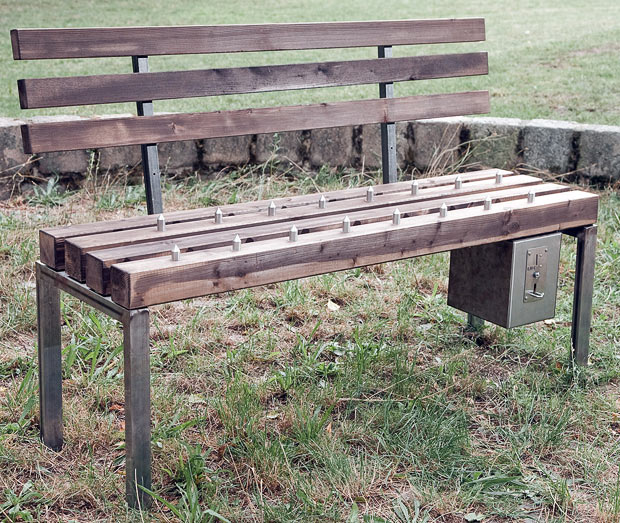 Photo from open sources