There wasn't, isn't and, probably, won't be any rain…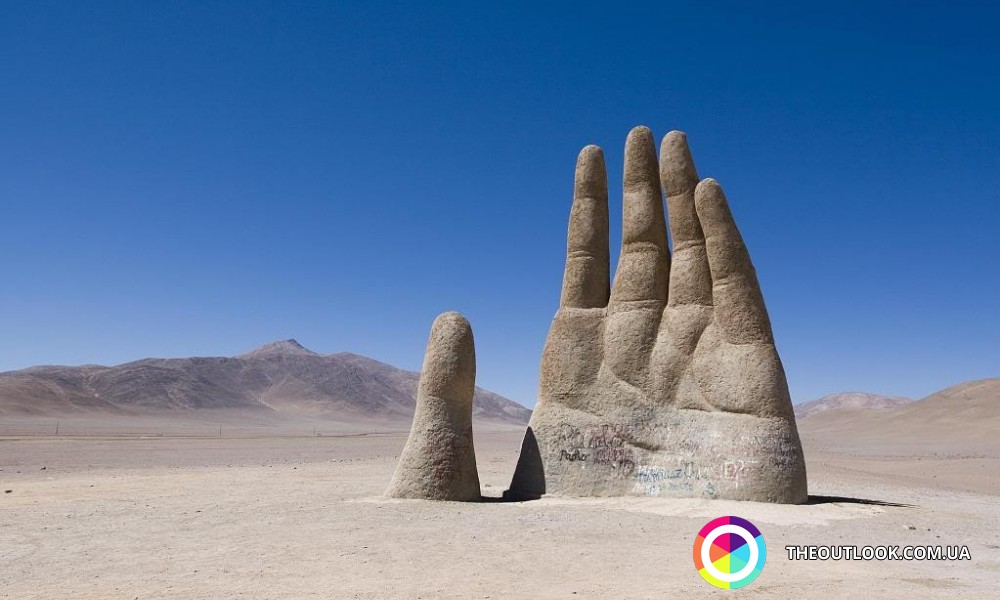 Atacama, spread between Pacific Ocean and the Andes, embraced hundreds of thousands kilometers of the Earth surface. Central part of the driest deserts on our planet, that even famous Sahara and Namib cannot compete with, hasn't seen rains for as long as weather observations are conducted…
Even such admirers of this kind of climate as poisonous scorpions and even thorny cacti failed to take fancy of local territory. Stiffened silence of deathly landscape is only interrupted by small sand spout that occasionally rise to cover several meters have been abate.
Nature gave more sparks of life to the Parts of Atacama that are situated closer to the Andes or ocean. Rare red flamingos walk and timid lamas run by small colorful oases. The territory didn't use to be so dry and it served as home for ancient Native American tribes with their burial places still found in the vast of the locality. Sand rocks of green islands are decorated with pictures from pre-literate period. And mummies, well-preserved in such climate, can be seen, for instance, in museums of San Pedro de Atacama settlement, situated closer to the shore.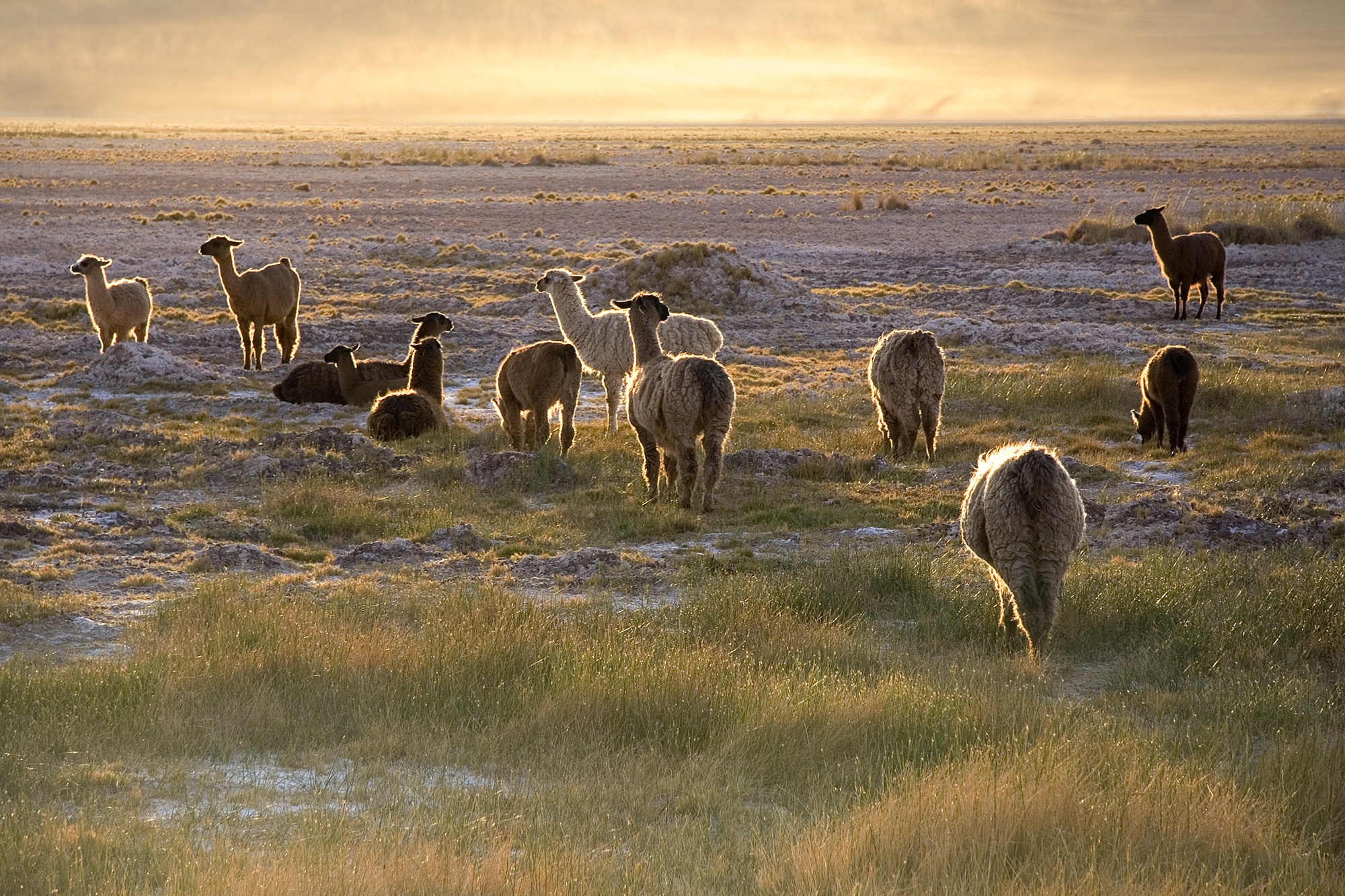 Not far from the settlement a land lot called Moon Valley, that has probably seen more camera flashes then the rest of Chilean beauties together, is situated. It got its name due to landscapes that look like they were copied from the Earth's celestial satellite… Not having survived air dryness, salt lakes evaporated to leave tons of the mineral behind. Space decorations are accessorized with sand dunes that cast shadows, different in both size and shape. With sunset closing in, clickety-clack of cameras has no cessation at all because the picture alters every minute. Ancient Native Americans assigned a far more specific meaning to the hills; they believed that these weren't merely nature's creations but guardians of the valley that served as guidemarks for shamans during their out-of-body experiences…
Aside from tourist, directors of sci-fi movies, unwilling to spend extra on graphics, took fancy of the place. British two-part pseudo-documentary "Space Odyssey: Voyage to the Planets" was filmed in Atacama. By the way, it was this spot that was chosen by NASA for Mars rovers test experiments in 2003.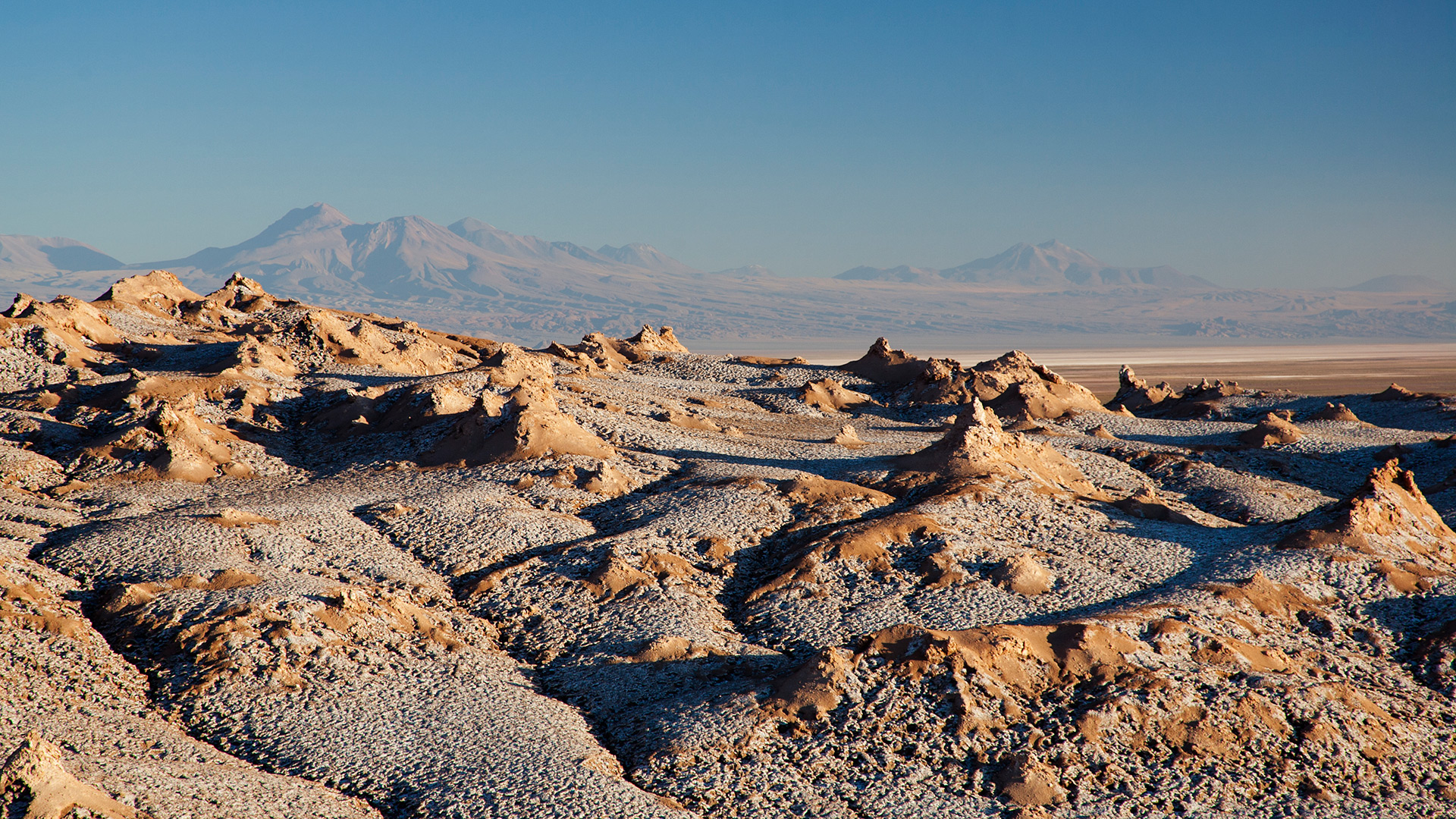 A 15-centimeter long mummy of an "alien" only added inter-galaxy color to the desert. For a decade scientific community of the world had debated origins of the 'dried man' until Americans took DNA test and established that it was in fact a homo sapiens, a unique mutation of male gender representative who died at the age of 6-8… Answers to when the 'dwarfish dwarf' lived and why a previously unseen genetic failure took place aren't yet found. This is, probably, why a version of a humanoid for some seems far sounder.
About once a year the desert suddenly awakes. With humidity level rising sharply due to fogs that come down from the mountains, a carpet of pinkish red buds of Pata de guanaco flowers cover the entire area and goes through a complete growth cycle in merely a couple of hours. But torrid sun that emerges from behind the horizon burns them away just as fast as rain gives life to them…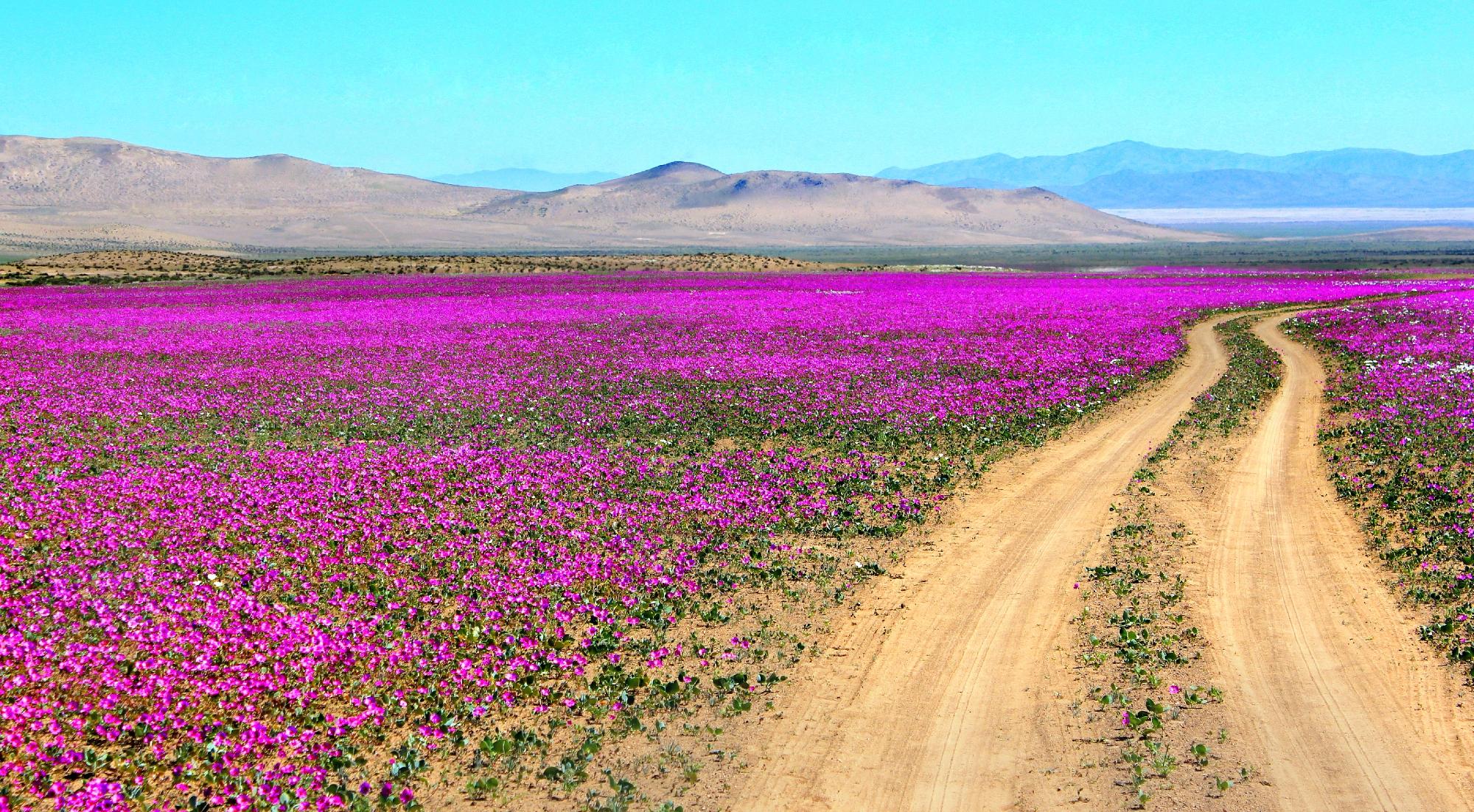 Final location for tourists who come to Atacama becomes a sculpture of a huge hand that looks as if a giant is drowning in the sea of sand and seeks help. 11-meter-high concrete and metallic construction was erected by Chilean master Mario Irarrázabal in 1992 as a symbol of solitude and vulnerability of a man lost amidst lifeless silent sands.
Photo: http://newsnovoorsk.ru/, http://econet.ru/, http://shafir.info/, http://www.danaeavia.ru/