Syrian Expatriate Community in Ukraine Orchestrates Solemn Soiree in Kyiv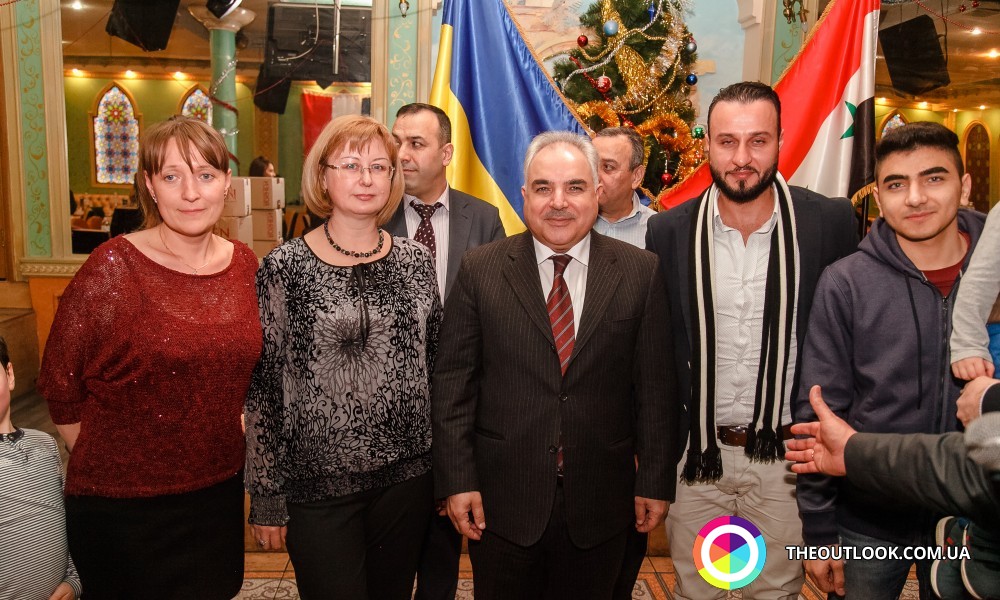 Representatives of Syrian expatriate community held a convention dedicated to celebration of Christmas and Birth of Prophet Muhammad as well as approaching New Year. Large number of members of expatriate community in Kyiv were present at the event as well as Syrian-Ukrainian families who constitute a valuable part of the community in Ukraine
Also, representatives of the diplomatic mission of the Embassy of Syrian Arab Republic in Ukraine participated in solemn convention and the guest of honor was Ambassador Extraordinary and Plenipotentiary Khaddour Hasan with his family.
Solemn ceremony was opened by Dr. Imad Zaza – head of Syrian Expatriate Community in Kyiv. Mr. Zaza called all the guests to start the soiree with minute's silence in honor of soldiers – heroic martyrs and defenders of Syria as well as all the deceased. After that, national hymns of two countries, Syria and Ukraine, sounded.
The head of the community congratulated the guests with holidays that the convention was dedicated to and with approaching New Year, wished everyone all the best, peace, welfare in these times, difficult for the both states. A very important and meaningful speech was delivered by Ambassador of Syria to Ukraine, Dr. Khaddour Hasan; in his salutary speech he brought up the issue of recent events that take place in his native Syria: he mentioned strong indication of upcoming victory over terrorists thank to courage of Syrian Arab Army who withstands all the pressure through thick and thin.
Mr. Ambassador also expressed joy from meeting expatriate community and Syrian-Ukrainian families who are Syria's closest friends; he emphasized their significant role in empathy as to events that have affected people of Syria. The head of the diplomatic mission highly appreciated strong historic relations with Ukraine and its friendly people by wishing them peace, prosperity, progress and stability in New Year 2016.
The event was completed with impressive performance of children of Syrian Expatriate Community who sang national songs about fortitude of Syria and its heroic army. The evening passed in warm and friendly atmosphere and main goal, that implies bonding and rallying of all members of the community and their families in these difficult minutes for Syria, was achieved.