Syrian Expatriate Community Orchestrates an Event Dedicated to Syrian Independence Day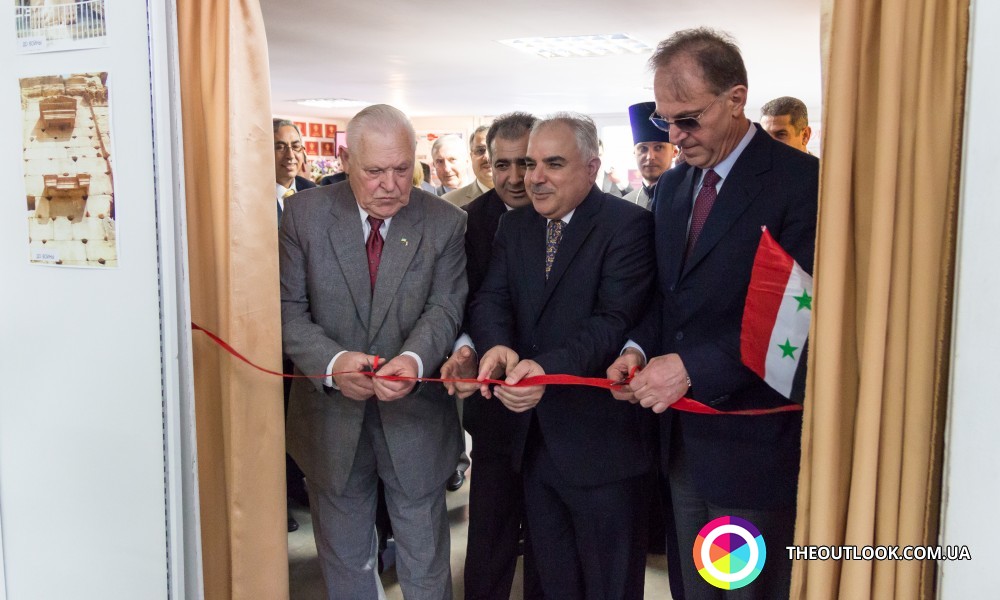 On April 17, 2016 in Soborna Gallery in Kyiv solemn culture event dedicated to 79th anniversary of Independence of Syria took place, orchestrated by Syrian expatriate community with the support of the Embassy of Syrian in Ukraine.
Among invited guests there were Ambassadors extraordinary and Plenipotentiary of Palestine and Pakistan, representatives of diplomatic missions of Sudan, Afghanistan, Lebanon, Iraq, representatives of Syrian expatriate community and media.
Ambassador of Syria to Ukraine Hasan Khaddour delivered salutatory speech. He told about tense military situation in Syria and about War and Faith movie that was presented to all the guests of the reception. In the memory of the deceased candles were lit and moment of silence announced. The event was penetrated with tears.
Also, head of Syrian expatriate community in Ukraine Ali Issa took the floor. He told that for six years already Syria had lived in awful military reality and called everyone for peace. Also, Ali Issa recalled remembered everyone who died for Syrian not to lose its pride, dignity and the right to a decent life without external interventions.
In the program of the event there was an exhibition Syria before and after the War that graphically illustrates dreadful, almost incurable wounds that the state has received over the years of the war.
Editor-in-Chief of theoutlook.com.ua Daria Kariakina was honored with a certificate of commendation from the expatriate community and handed to her by the Ambassador Hasan Khaddour for development of culture relations between our countries. In her due turn Daria Kariakina expressed her gratitude for the invitation to the meeting and emphasized that issues of protection and unity of ethnic diversity of the country that represents expatriate communities of Ukraine should be a top priority.
The event was hosted by the head of the Syrian Expatriate Community Organization in Kyiv Imad Zaza.
Alongside the movie and the exhibition, guests had an opportunity to enjoy solemn concert of National Syrian Band from Kharkiv and singer Said al Dgurdi, folk and patriotic songs were performed.