Lover's Day in Azerbaijan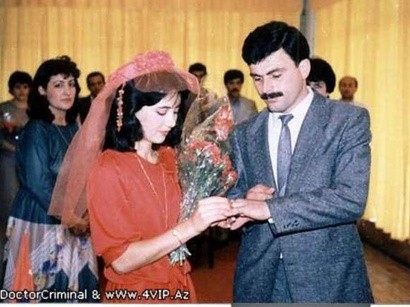 On June 30 Azerbaijan celebrates the Lover's Day. This holiday is very young and was legalized only 10 years ago at the request of local residents.
This date is timed to wedding day of Baku residents Ilham and Fariza who perished in January 1990.
According to the official version, the 27-year-old Ilham worked at the shipyard and was an active member of the national movement. 19-year-old Fariza was a student. They got married half a year before the so-called "Black January" when Soviet Army entered the city to suppress political opposition.
The military action led to deaths of more than a hundred people. Among them was Ilham, who was gunned down in the city centre. His wife committed suicide a few days later having told in her suicide note that she could not live without her husband. Ilham and Fariza were buried in the same grave in the Alley of Martyrs in Baku.
Despite the tragic fate of Ilham and Fariza, the Lover's Day, celebrated in their honour in Azerbaijan, remains a bright and heartfelt holiday. It reminds to all Azerbaijanis how important it is to love and keep fidelity.