In Singapore the most expensive dinner in the world is to be organized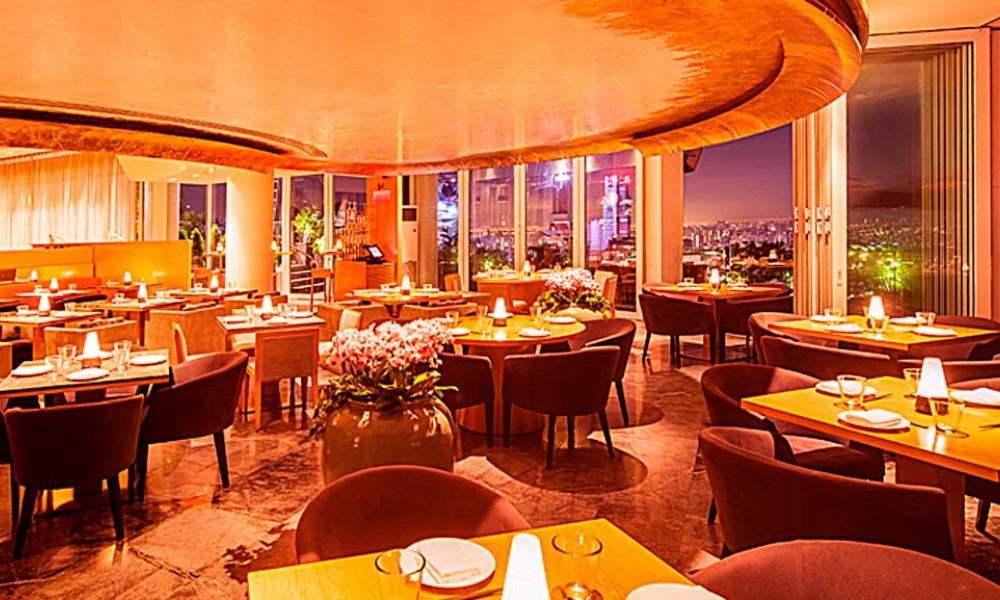 The most expensive dinner a deux is promised to be arranged in the restaurant Ce La Vi at the roof of hotel Marina Bay Sands in Singapore. Mashable is writing about the true culinary adventure which is about to cost two million dollars.
As the organizers tell, at first a couple must take 45-minute travel at the helicopter over above the city, and then Rolls-Royce will move them to the restaurant to be invited in the dining hall decorated with ten thousand roses.
During the lunch 18 dishes are to be given including oysters and caviar of the most expensive sort. For food gourmets will use diamonds-incrusted sticks where their names are to be engraved. Among beverage there will be only vintage wines of 44-th and 55-th year aging. The flight above Singapore, travel by car and dinner will have lasted, in total, nearly eight hours.
After the finish of dinner its participants will get a ring from pink gold with blue diamond weighing 2.08 carat called in honor of actress Jane Seymour. Earlier the same jewels used to be sold at the auctions for more than two million dollars.
The sponsors have not reported about the date of feast yet, however, they informed that there is an interest towards it and they need to find two lucky people among the expectants.