Near Milan the field of tulips will blossom soon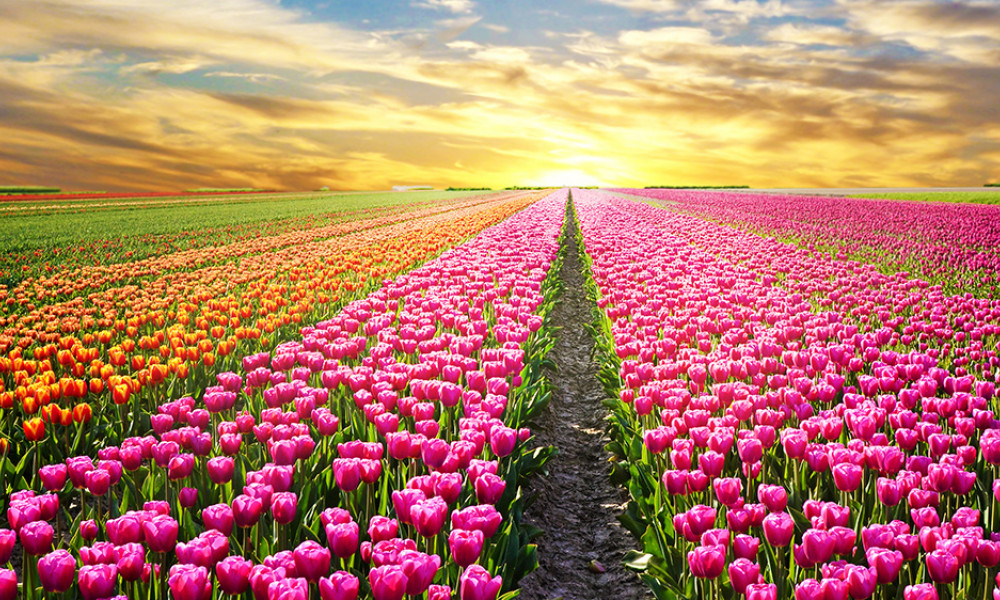 350 thousand varieties of flowers are ready to please visitors who arrive in Cornaredo.
After last year's success, the field of tulips will soon blossom again, you can admire the amazing location in the town of Cornaredo, located near Milan, where last year the Dutch florist Edwin Coemann and his assistants planted about 350 thousand bulbs of the most amazing varieties.
The initiative is called U-pick Garden: visitors can go to the field and collect selected tulips at a price of 1.5 euro.
The date of opening the field depends on the flowering of tulips: this year it is expected on March 20 - 25. Flowering will end in the first weeks of April.
It can be visited every day from 9.00 to 19.30. The cost of admission is equivalent to the price of two tulips - 3 euro per one person, entrance to the field is free for children under the age of 13 years.
According to materials of italia-ru.com