Copenhagen will have floating islands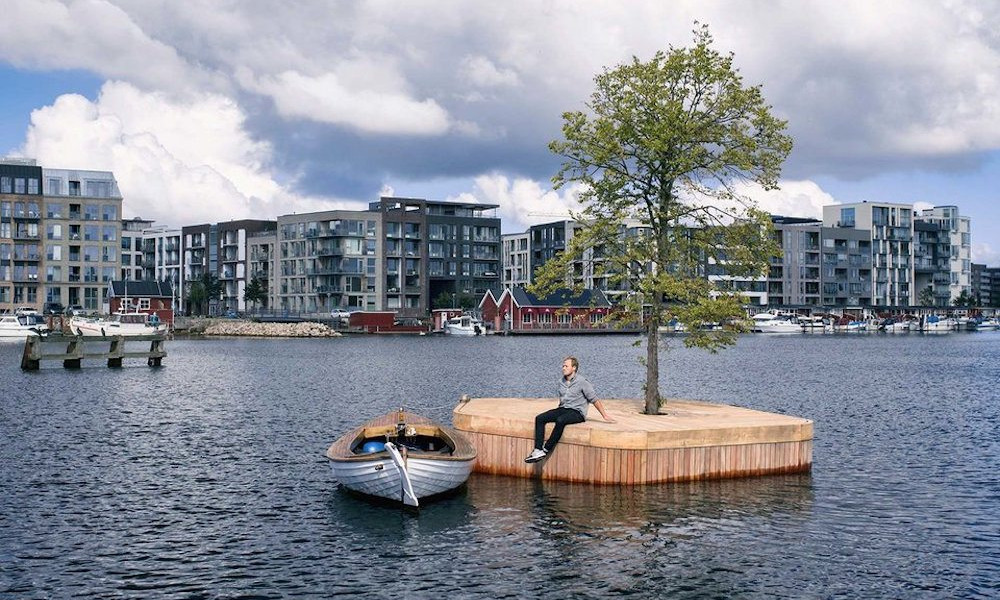 Recently, the first artificial island appeared in Copenhagen, and soon others will appear. They are built of wooden boards and recycled plastic in the form of small mobile platforms. In such a spectacular way, the authors of the project want to promote water recreation and water sports.
It was an architect Marshal Blescher from Australia who came up with floating islands came, along with the local design studio Fokstrot that began to implement the plan. First, nine islands of different shapes will be launched onto the water - their contours are designed in such a way that, if necessary, it would be possible to assemble all into a single module with the help of latches. The anchor system allows the structure to stay firmly on the water even in strong winds. It is planned that eco-friendly and light in the movement of the island will very soon become the main "piece" of the harbor of Copenhagen.
Any island can easily be transported to another point of the country for some kind of exit event on the water. The islands are easy to dismantle, they can be easily repaired and altered, and most importantly - they are completely ecological: for the needs of the site, the same water as it is used for.
To protect children and people in wheelchairs, special fences are used, which are optionally installed on the sides of the platforms.
According to material of 34travel.me