Zaragoza turned into an open-air gallery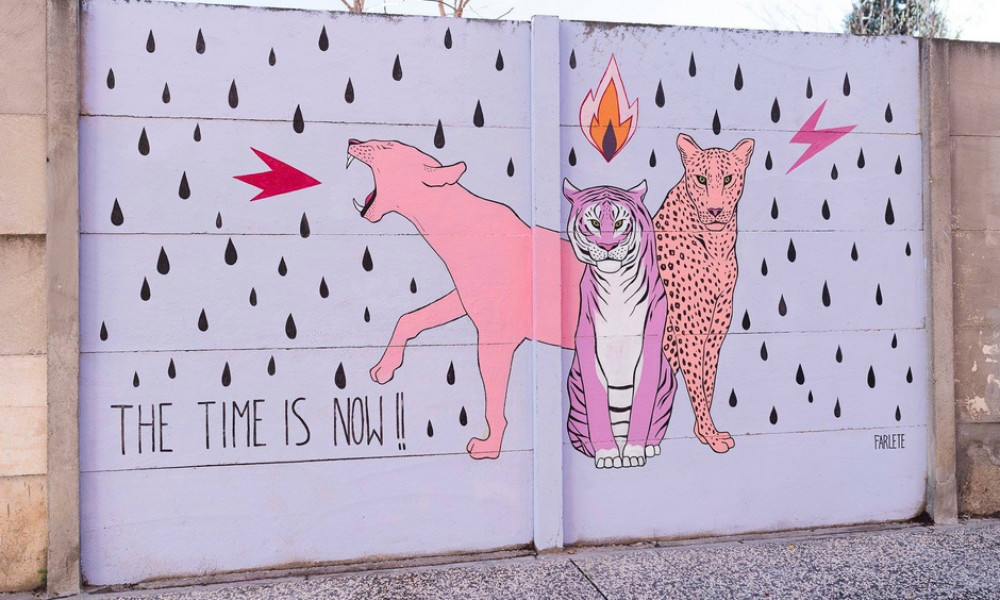 Today we can say with confidence that Zaragoza spearheads the urban art and modern culture in Spain.
Due to the project of the Urbanist Gallery of Zaragoza, the unattractive buildings of some areas, such as San Jose, are transformed into works of art through the imagination and talent of street artists.
For now, one needs forget the white walls, faded colors and paint peeling away from time. The goal of the initiative is to add colorful notes to the gray city landscape. The project forces search and select suitable objects to turn them into "canvases" for the embodiment of artistic ideas.
The urban gallery of Zaragoza was born in a single rush with the graffiti festival Asalto and the project of the cultural platform of Zaragoza. Registering on the official website of the gallery, artists can select the available objects and request permission to change the appearance of the public space. The sketch of the future picture is consistent in advance.
The head of the project is Victoria Ribers, who, through her own artistic experience, understands all the subtleties of wall painting.
According to materials of espanarusa.com