Luang Prabang: City of Budda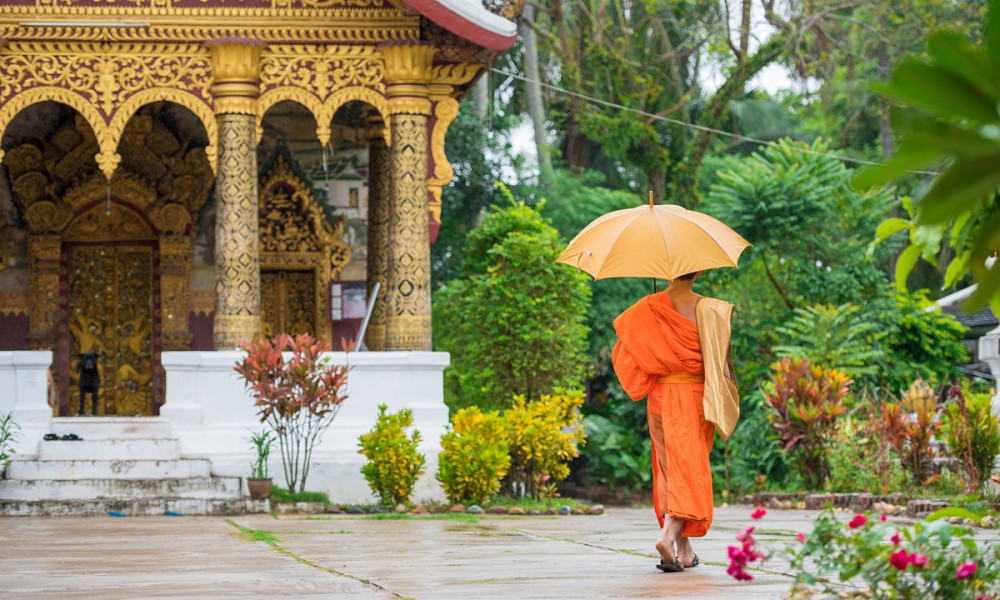 Our planet is a home to cities where every breath of air and ray of sunshine are felt with energy. To feel energy it is not necessarily to be enlightened or addicted to certain substances, it is enough just to be in the right place. Today we are guiding our readers to one of these outstanding locations - Laotian city of Luang Prabang. Associated with Buddha's enlightenment, the city plays an important spiritual role both in the country and on Pan-Asian level.
In ancient times this city, under name jaw-breaking for foreigners, was the capital of Laos. However, when business and political affairs had gradually left for Vientiane, Luang Prabang seemed to breathe a sigh of relief, and easily gave up business status retaining the title of the cultural and spiritual capital. Once there, just in the first hour you see reasons for that – a few cities feature such a concentration of both rich and half ruined churches of all sizes. Moreover, well-groomed verdant streets, the promenade and even markets – everything has been prayerful for centuries and it seems that grace comes from everything whatever you touch. Inside this overwhelming atmosphere of relaxation and tolerance reign everywhere, you will never hear any screams or curses.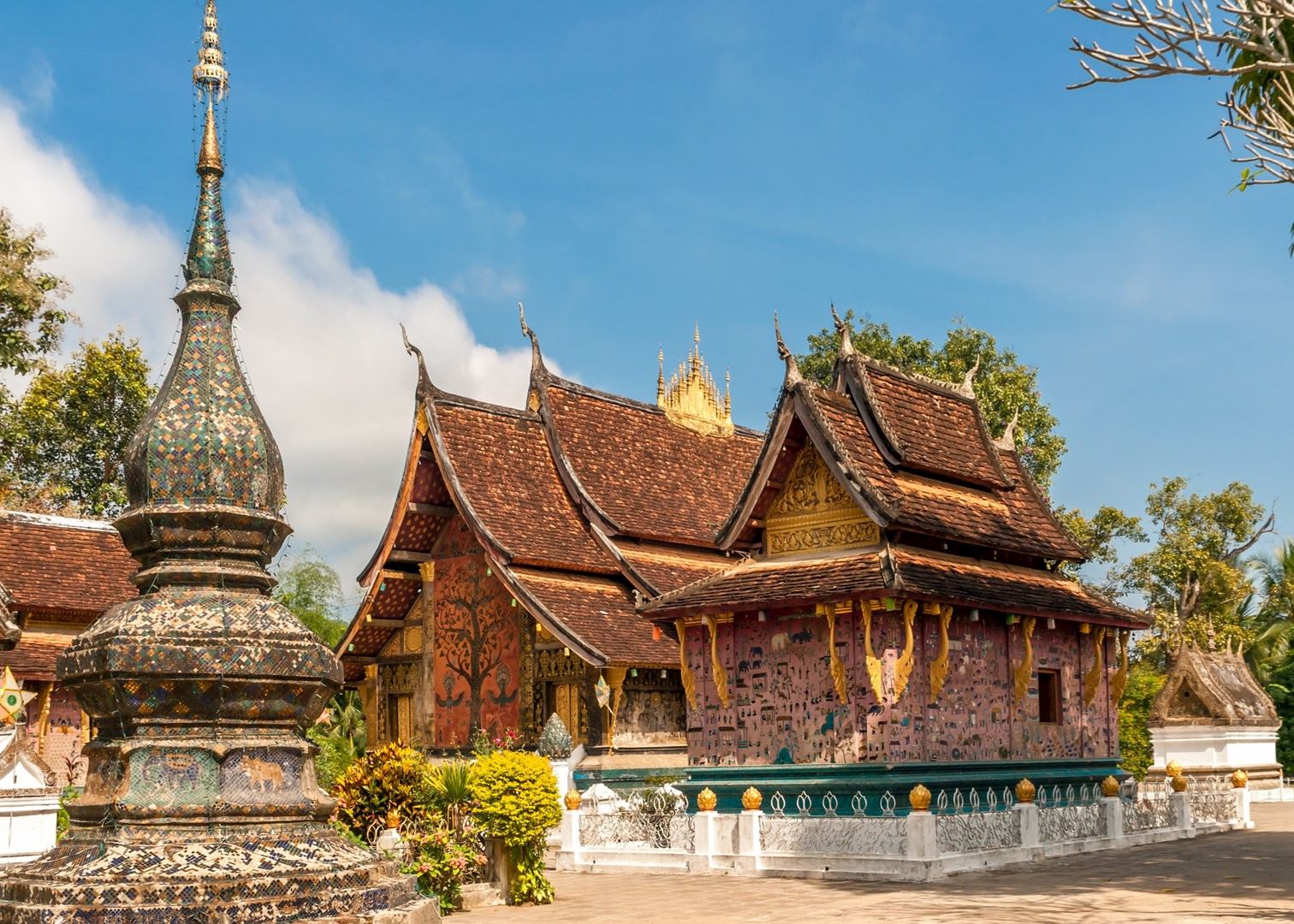 Photo audleytravel.com
During the last century as a French colony, the city captivated the Europeans seeking for tranquillity and privacy. Local monks are pacifists and have always been above all sorts of wars and revolutions, so they did not resist colonization actively, knowing that eventually the aliens would leave. Owing to this very peaceful coexistence in the twenty-first century the French are treated quite adequately, without considering them as bloody invaders. Moreover, their language is known to every second inhabitant, and stalls with fresh baguettes and croissants are the same frequent as in, let's say, Nantes and Marseille. Veteran French cars are definitely times more numerous than in the Gauls' country.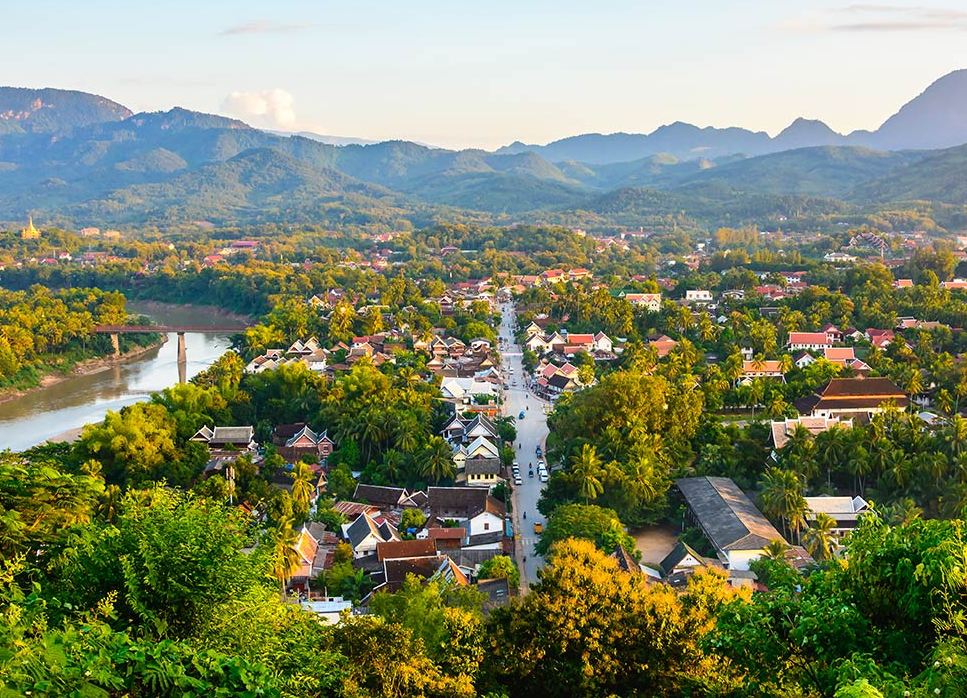 Photo bangkokattractions.com
Laos' foremost tourist showpiece, Luang Prabang is a great excursion site, a living landmark, so while advising what to explore, it is very easy to miss something. However, we have prepared our list of must-see places, which is clearly subjective, like any other one, but this is probably the essence of such recommendations. So, your journey should start with the Visoun temple built in the 16th century. It is crowned by a dome, from which came the name "watermelon." The building is interesting both inside and outside, in particular, for its docks and storage of unique boats. The monks claim that they will use the boats to save themselves in the event of disasters, when they will float away on the Mekong River.
A few words about the river. For the city residents it is the same saint, as the Ganges for Hindus. Yellowish, rich in fish, the Mekong River is a real Pan-Asian river feeding the countries and the people. Therefore, thankful Asians glorify it at every turn. In its delta lucky tourists can spot rare river dolphins and crocodiles. For 29 -35 dollars you can buy a ticket to a comfortable boat (not the one that the monks storage) and have a dinner admiring the incredible sunsets.
Photo charmingtraveldestinations.com
The river does not exhaust list of "water monuments", there is 60-meter the high Kuang Si Falls. Locals call it "the wall", and being close to it, you see that it is an embodiment of power and natural force. Not far from the epicentre, there are places for swimming: while resting in natural stone pools and listening to the sound of water falling for thousands of years, the broader aesthetics begin to unfold and you understand why Buddha was born in Asia and what a real Zen is.
Then we head to the man-made objects. To be culturally and spiritually imbued, you can peek at some temples, they are easy to find at every turn. One of the most scenic is That Chomsi temple located at the summit of Mount Phou Si that in the very heart of the city. In addition to a wonderful view of the whole area, near the temple a Bodhi Tree offers some shade, much as one of its magnificent forbears did to the Buddha as he gained enlightenment. The temple even boasts the Buddha's footprint, so That Chomsi is pretty important place of pilgrimage.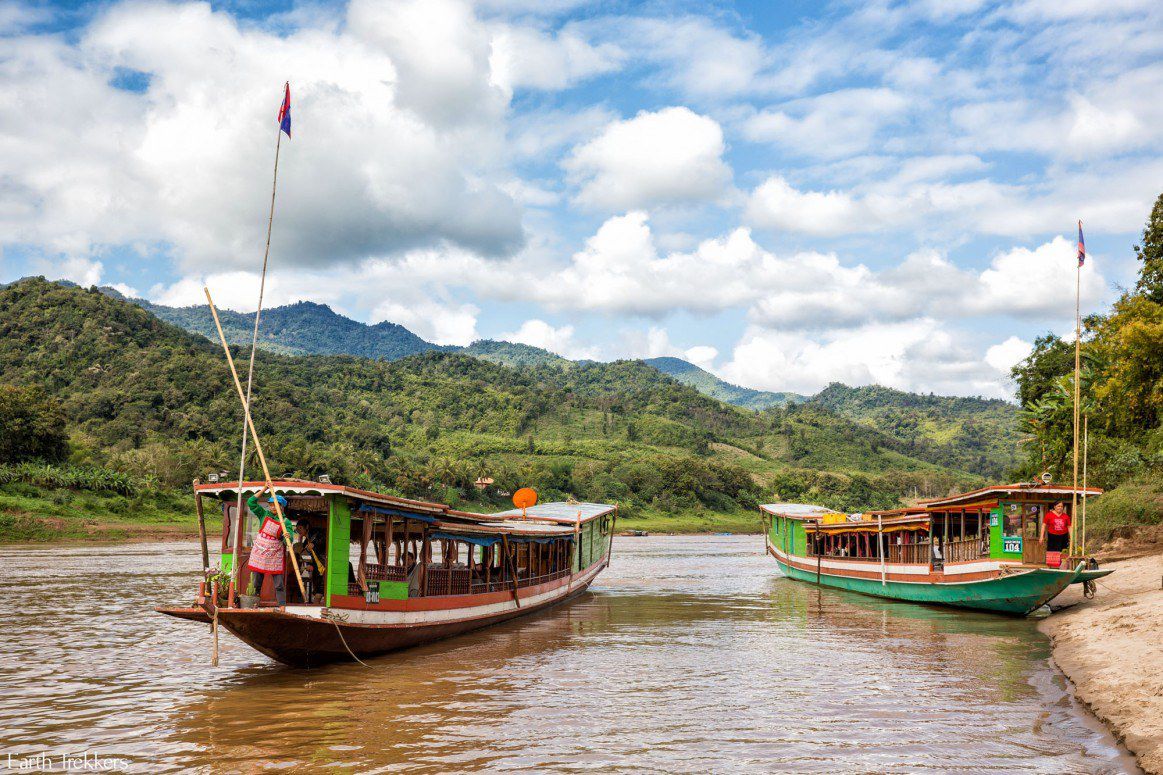 Photo earthtrekkers.com
That all is catchy, but after such a gruelling walk along the water and through the hills, you can think about your daily bread. In addition to restaurants and cafes, markets are great places for tasting both local and Asian cuisine. There are several markets in Luang Prabang, but the most interesting and curious is a night market. It is quite easy to find - from five p.m. until midnight it is the noisiest place in the vicinity of the royal palace. For little money you can buy unique souvenirs made of silver or wood, and all those spices due to which your apartment will remind of Laos, or just enjoy the world most delicious fish fried on the grill. Moreover, it is there they cook so fresh and wonderful vegetarian dishes that even the most hardened carnivore will eagerly turn to vegan for one evening.
In 2003 not far from the city was created the famous village of elephants - a unique nature reserve. It is a solid benefit for animals, tourists and local residents since it gives jobs. Each visitor can feed an elephant and ride on it through well-groomed and blossoming territory. In addition to a good mood, one also fulfils an obligatory ritual: it is said that to "feel" Laos, you have to swim in the Mekong and meet these eared cuties. In Luang Prabang there is no better entertainment for children who get tired of temples and Buddha statues in every five meters.
The final object of our list is another village, not of elephants but of traditional whiskey. The settlement in the delta of the main river, called Ban Shanghai village for many thousands of years is known for its healers. And in addition to herbs and concoctions their primary remedy is a unique liquor infused with different varieties of rice. Both locals and tourists from Scotland and Ireland come here for such a rare drink, they are interested to sample it and compare. Perhaps that is why in the territory of the village temple there are so many bright cushions on which one can rest after the "treatment".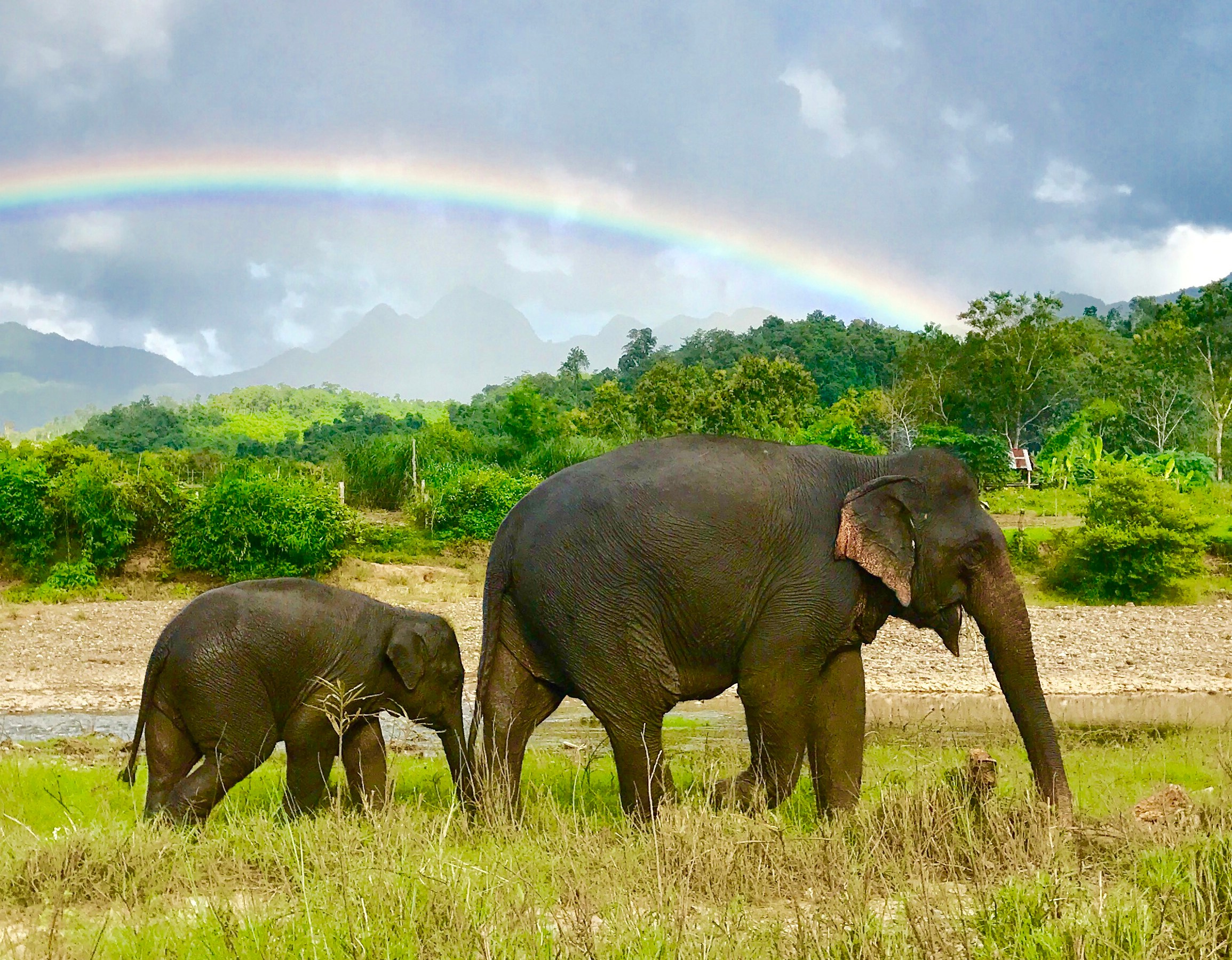 Photo strangesttravel.com
Interesting Facts:
The French influenced the local population so much that the main sport in the city and in the country is petanque which comes from Provence.
There is an airport in Luang Prabang from where you can fly to the capital Vientiane and to neighboring countries - Thailand, Vietnam, Cambodia and China.

There is no cinema in the 50,000 city. However, since 2010, it has been hosting a film festival presenting films in Southeast Asia.

Travelers should wake up early and immediately go to one of the many temples. This is an opportunity to see the most beautiful ceremonies and ceremonies of the monks. It is considered to be a manifestation of reverence for the priests to eat.

Another original daily tradition is the sunshine on the Mekong. Everyone from the little one to the old gathers for action, and it looks like a spontaneous festival.

Cover photo wanderlust.co.uk