City of Tulips. Kabul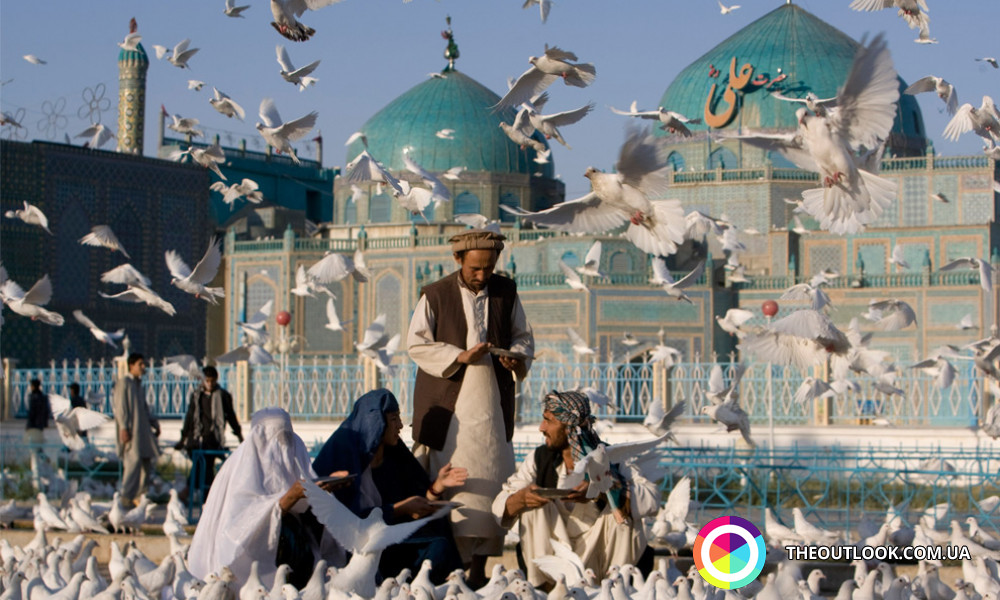 At night from an illuminator of a plane Kabul looks like a magic plate, framed on every side with a pattern of stars. In the morning this apparition disappears in gray gauze and noisy dusty reality comes to shift night dreams. City-paranoia, city of merciless sun, chaotic traffic and greedy suburbs that impend the heart of the metropolis tighter and tighter each year.
Modern Kabul is two parallel worlds divided with a small river. New City is spread on its left side. Palaces, offices of international companies, helicopter pads, governmental buildings, embassies, universities and new erections in European style are located there. Flower shops, cafés, modern trade centers, art workshops and beauty salons operate and sports grounds are open. This entire part of Kabul is penetrated with wide parkways and gardens. Opposite, on the right side of the river, the Old Town lives its deliberate life. It looks more like a narrow labyrinth with pieces of streets here and there covered with stone block pavement. Its grayish brown low buildings, assembled of makeshift cob brick, weave in some sort of fanciful dance that only locals can comprehend. Among them domestic animals graze on without any supervision, pariah dogs run in packs, kids play. There are no parks on this side. What connects the two sides is bridges and dust. At times there is so much of it in the city that it acquires yellowish shade, it worms into every wrinkle of you clothes, settles on hair and in corners of your lips.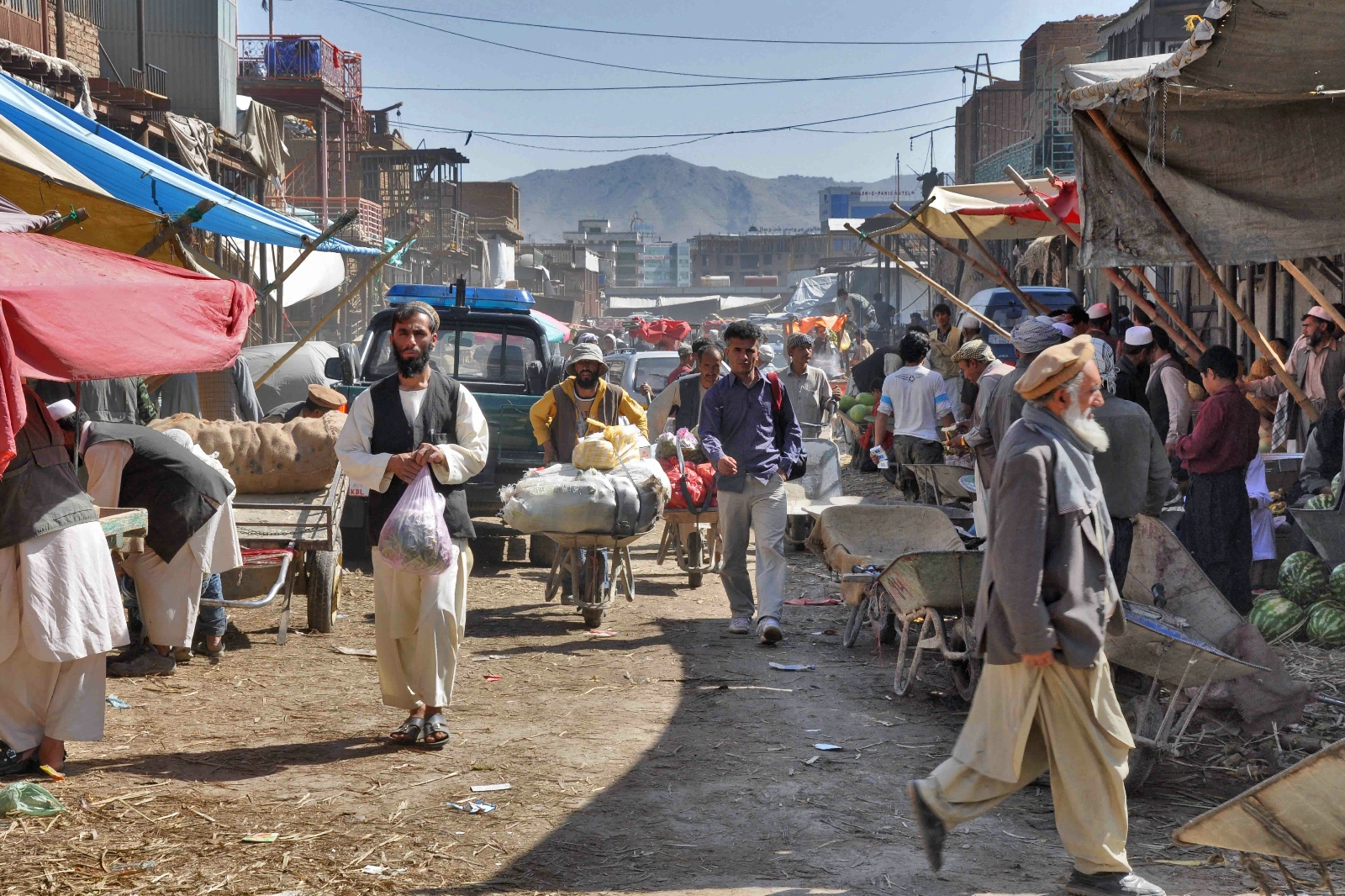 Photo Отпуск.ру
Countless small houses equally hang over both left and right banks. They climb rocks that surround the city higher and higher to form a huge mountainous kishlak, rarely visited by mailmen and medical officers. There are no street names and house numbering is nowhere in evidence. There are no conveniences as such in this part of the city. Only rare pump-rooms. Owners of those huts are former nomads who moved to a big city looking for better life. In evenings this improvised "extension" begins to shine with thousands of lights to create an impression of a star halo around the city.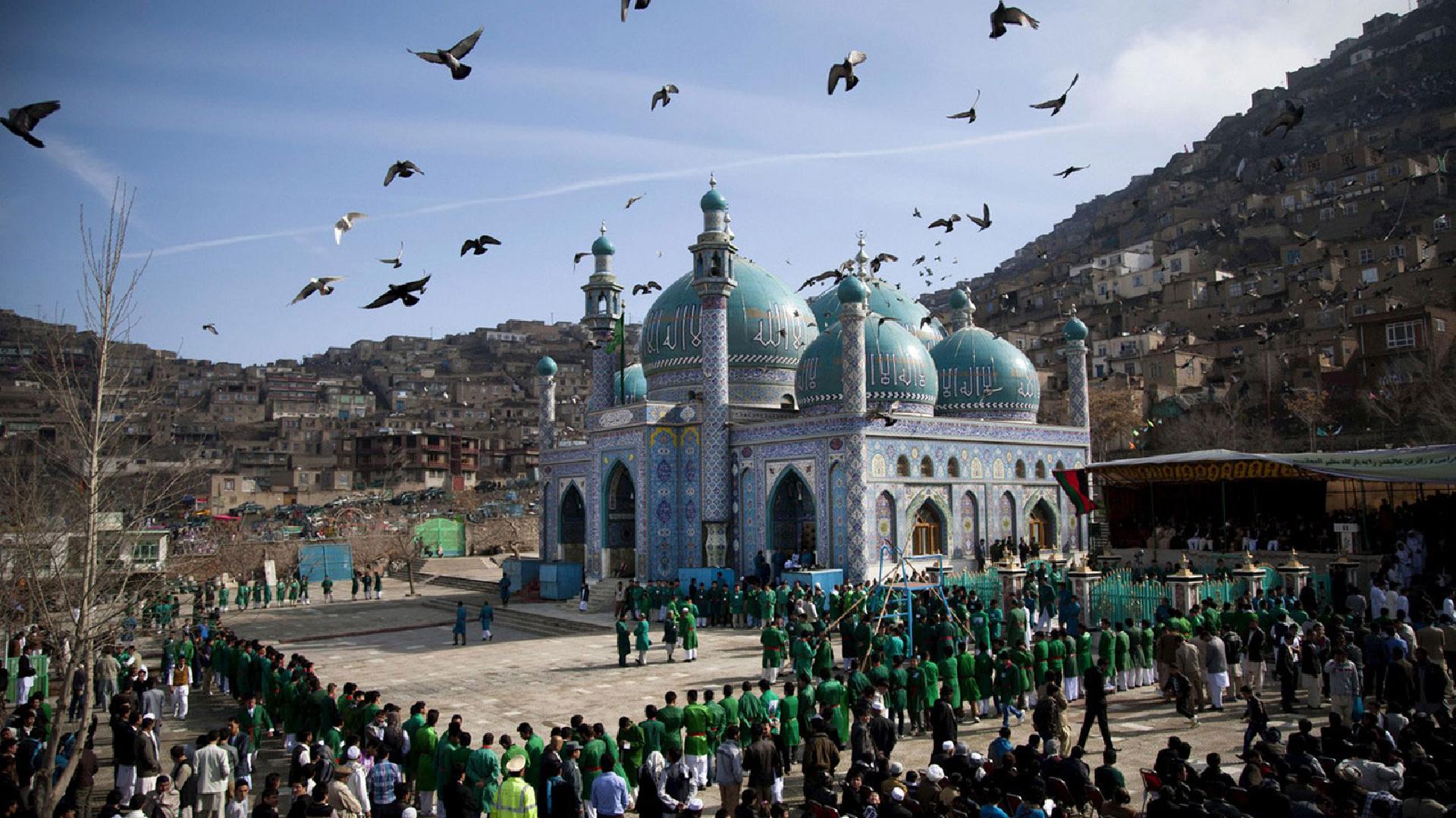 Photo vestikavkaza.ru
Kabul wakes up very early. At four a.m. already the silence gets pierced with voices of muezzins. Taking into account that there are over five hundred mosques in the city, sounds of calls for prayer penetrate every home. Merchants and craftsmen are the first ones to go out on the streets. They fill squares and marketplaces. Tea house operators spread their tents, heat samovars and put cups on tables, inviting to try some tea. Then vendors of greenery, vegetables and fruits appear. They lay apricots, apples, grapes, watermelons, melons, plums, peaches and cherries on counters. Ice is bound to be put on top of berries for goods not to get spoiled with rays of burning sun. Some time later smells of meat being fried on herbs and fresh bread begin to spread in the streets. Many Afghans, upon purchasing some edibles, have breakfast right there, outside, and wash their food down with fresh juices. Gradually streets get filled with speckled stream of humans. Some are dressed completely in European style, others combine local favorite astrakhan hats with business suits, and some prefer vests, white turbans and loose robes. Ladies trot short in jeans and bright shirts, female curves move in shapeless long clothes. Alongside all that cars, buses and trucks rush by at high speed. Almost all of them are decorated with incredible patterns, appliqué works, illumination, multicolored fringe and paintings. They rather resemble Christmas trees that keep flashing before one's eyes at high speed. Kabulis treat decoration of means of transport responsibly. Each auto owner attempts to adorn own auto brighter than his neighbor does, forgetting security rules in the process. Stickers, amulets and lace get attached even to wind screens in a manner that it becomes a challenge to see who is moving ahead. Amidst all this bright auto-herd cyclists maneuver. Oftentimes there are two or three riders on one bicycle. Time and again cumbersome carts filled with vegetables and fruits to the bursting point and two-wheeled carriages harnessed with donkeys cut into line-up.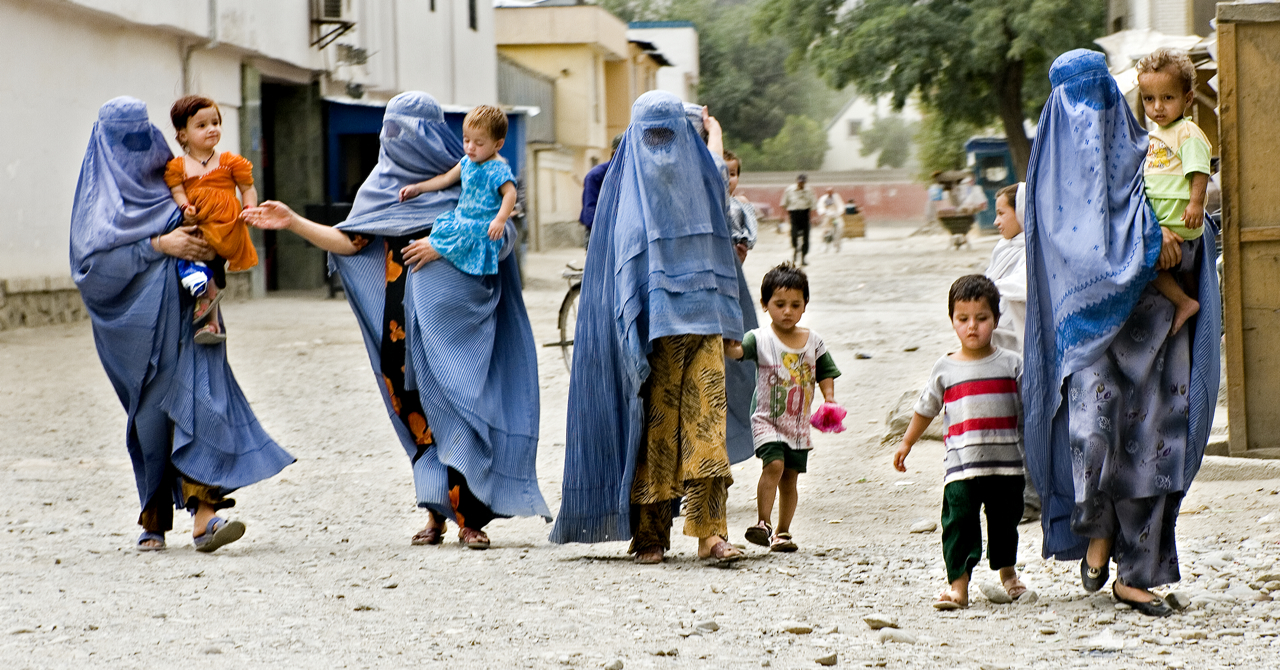 Photo vokrugsveta.ru
Kabul is an ancient city. It was first mentioned in ancient Indian hymns written two thousand years before Christ. And its lucky location on the Silk Road attracted numerous conquerors to it. Alexander the Great and Genghis Khan, founder of the empire of the Mongols Babur and the Brits came there with a sword. Such a rich history left almost no tangible evidence of the ancient civilization. Still, there are things to look at in Kabul.
On one of mountain ranges surrounding it fortress walls with uneven merlons stick out. Defensive wall seven meters high and four meters wide, erected as far back as in fifth century, withstood quite a lot of battles. Bala Hissar citadel better known as a prison for those who disagree with policy of emirs stands at some distance. In the city itself the thing to admire is a former royal palace Arg with numerous arrow-slits and towers that seems like an invulnerable stronghold. Nowadays bodies of public authorities are located in it. By its entrance a tank stands – the one that was the first to break the palace's defense in April of 1978 and enter its territory.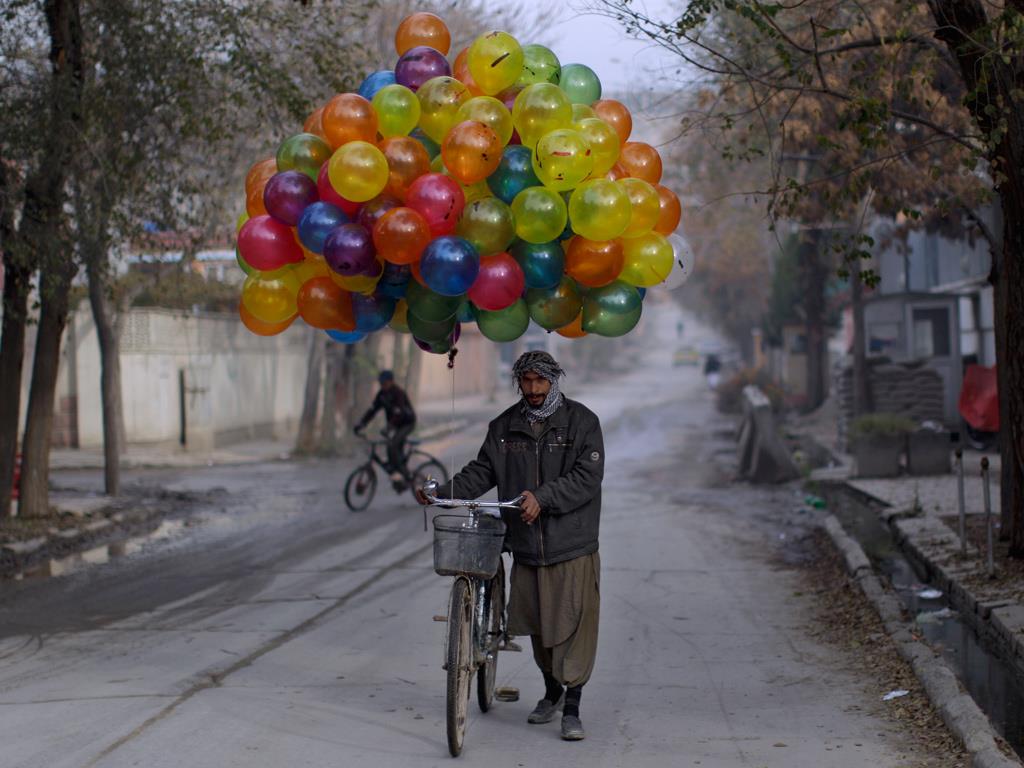 Photo TimeServer.ru
There are more pleasant places in Kabul. Favorite spot for citizens' rest is Gardens of Babur. Its fifteen flower terraces go down to the hillside, fountains play and birds sing on trees. In the shadow of centuries-old foliage it is allowed to spread a rug, drink some tea or even have a nap. Surrounded with white marble wall, the garden constitutes a shrine of the founder of the great dynasty of the Mongols – of Babur. The Afghans also like to have a walk around, the way they call it there, "Soviet housing complex". Residential "Khrushchovki" build in the middle of the previous century by experts from the USSR are still considered prestigious dwellings. Walls of houses in the neighborhood are richly painted with graffiti on the subject of war and peace. Locals also name among must-visit places Museum of Emir Abdur Rahman, who hit the Brits like a wrecking ball, Bala Hissar Fortress, where units of Afghani army are now located, Kolola Pushta Fort and National Museum of Afghanistan, founded in early 20th century. And though its exhibits seem insignificant at the first sight, they are still worth looking at since they've survived more than one bashing of the Taliban. There is a unique zoo in the city where virtually all species of animals and birds, that inhabit Afghanistan, collected.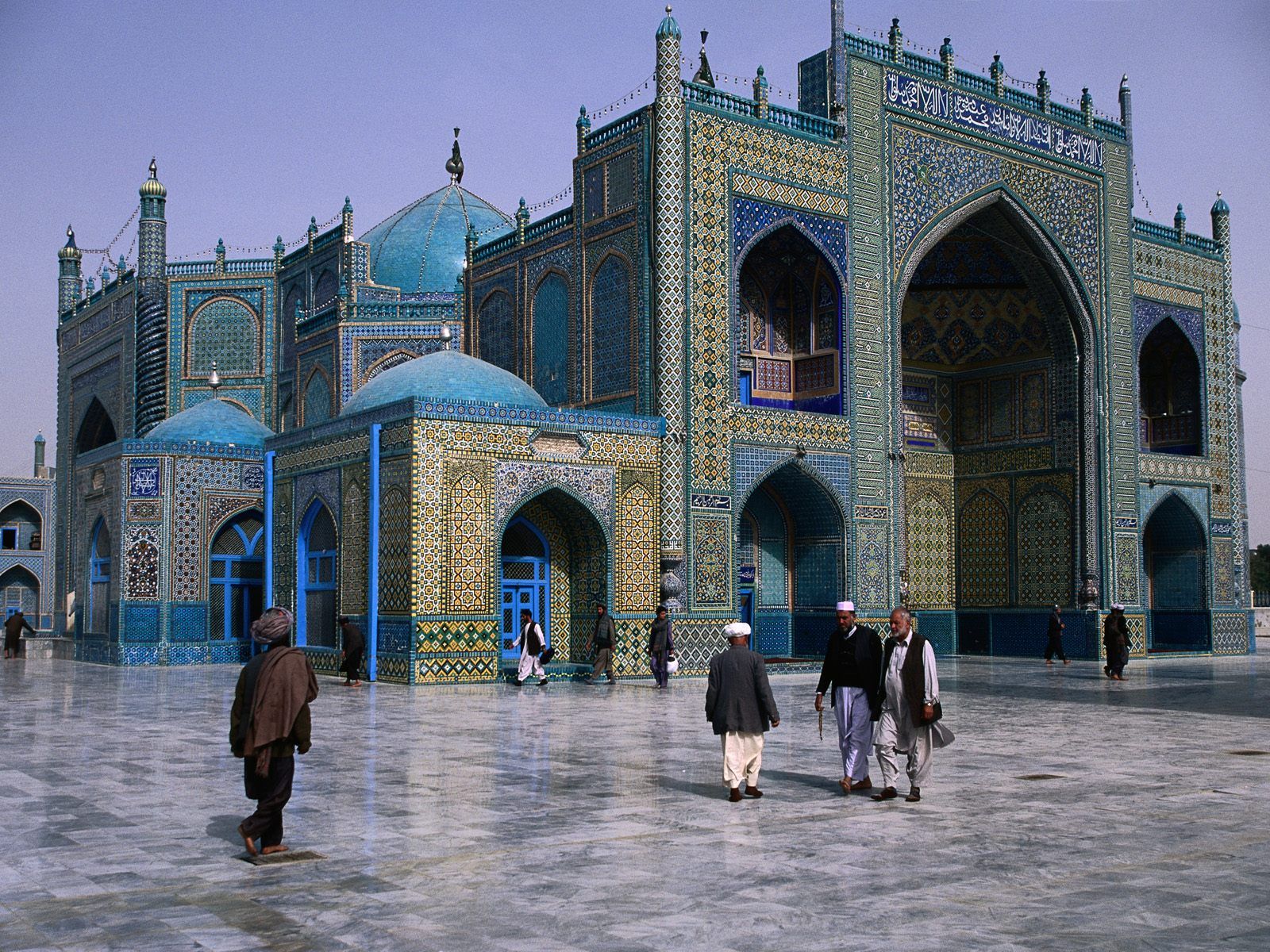 Photo vokrugsveta.ru
One can walk for hours at Kabuli markets. Vendors of rare books and antiquities crowd entire days at Chicken Street, craftsmen put their works on sale there. Oftentimes items for sale are produced directly on site and one can watch how experienced hands of an expert sew a wallet or a bag, or cut out astrakhan "karzaika" hat, weave bedcovers and make jewelry. Lazuli, "Pushtunka" hats and weapons from World War I times enjoy especial popularity. Baluchi carpets are valuable. And though they rather pertain to modern Afghani art, they already have own admirers. Their distinctive feature is that the main topic of pictures is war. Tanks, automatic guns, unmanned aircrafts, bullets, bazookas, grenades and helicopters. Many years of war served as inspiration for this kind of carpets. Price of one such item varies from 200 dollars to three thousand per item. True birds' heaven exists on a namesake street. It caught fancy of the feathered tribe. One can watch and purchase common chickens, pigeons, partridges as well as rare long-tailed parrots and falcons.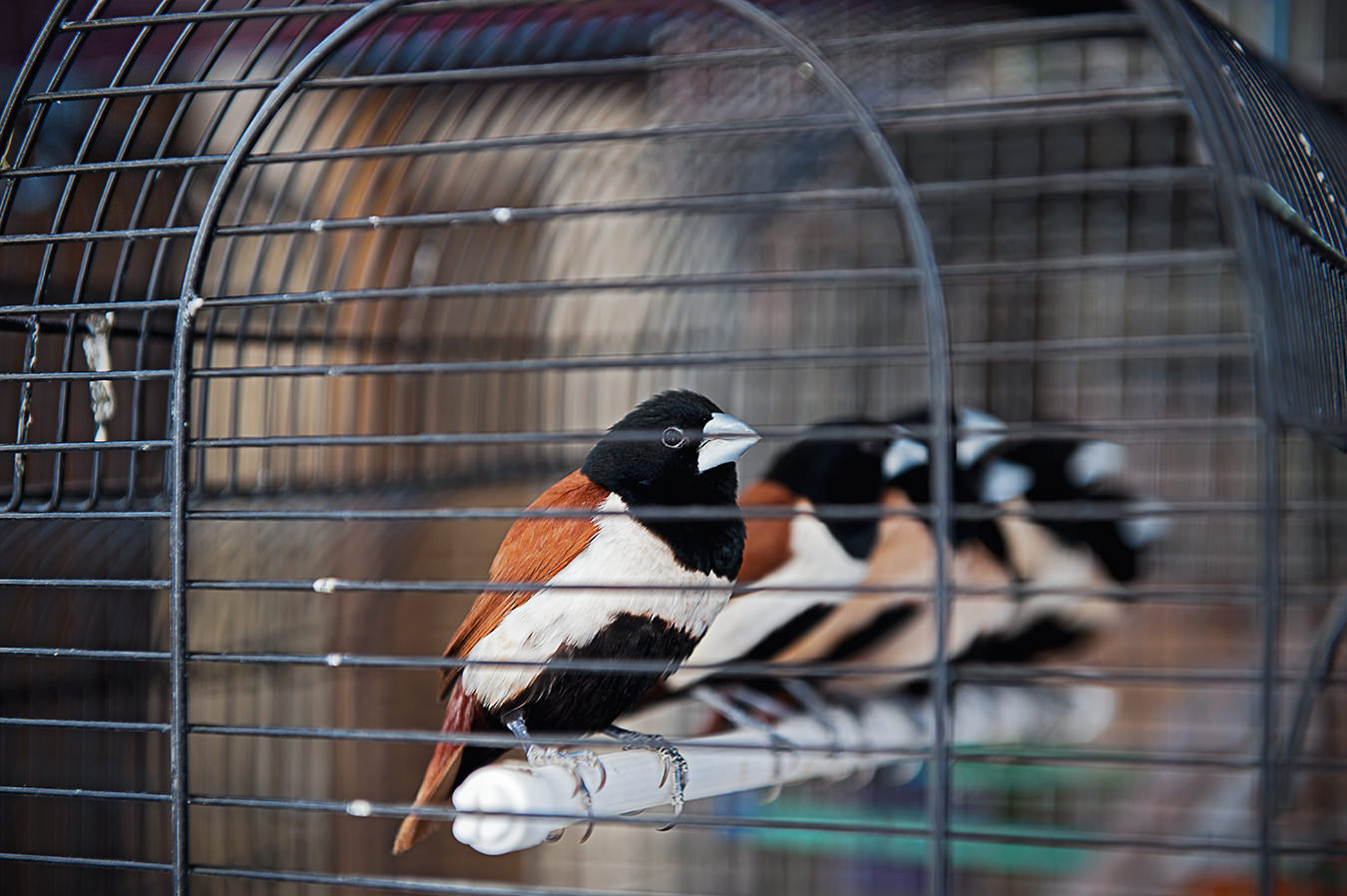 Photo Cameralabs.org
Rush of the city calms down by the sunset. Thousands of multicolored garlands get lit in the streets, from windows of houses and snack-bars smells of pilaf and shish kebab start spreading. The Kabuli sit to dinner. Especially romantic ones set to Tap-e-Shahid Hill, overgrown with pines, from where a breathtaking view of the entire Kabul opens. Even in hottest days it is cool there and in springs it is also filled with sweet smells. Because then thousands of scarlet and white tulips blossom in the hills around the city.
Main photo goeverywhere.ru