The Language of God. Maaloula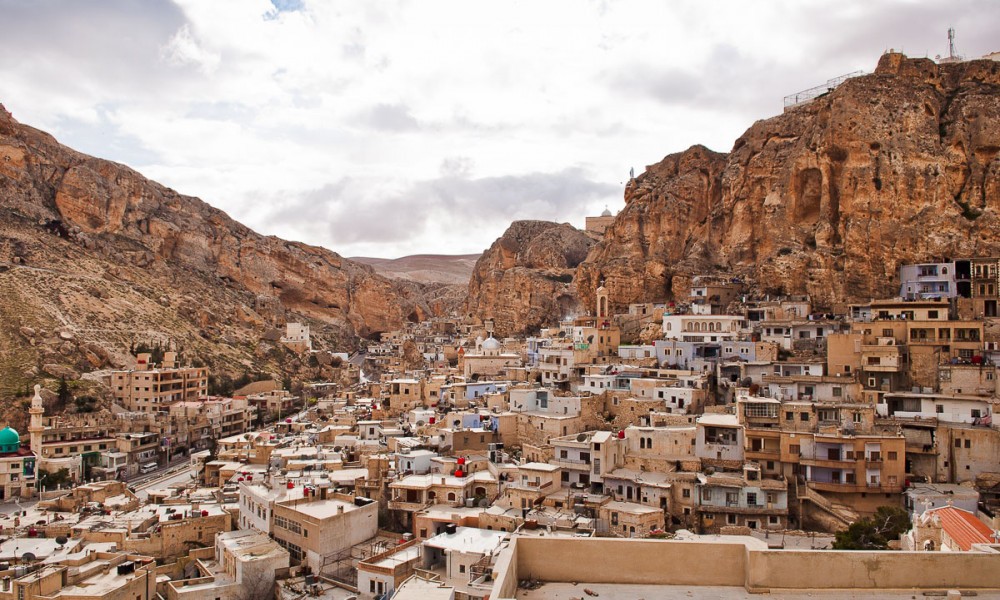 The word is, the ones born in Maaloula are gods a bit. They do not walk on water or turn water into wine, not at all, but they belong to the few who still speak the language of Jesus Christ – Aramaic, its Western dialect to be precise. Several thousand people remain guardians of such unique linguistic heritage. This is the language they talk to each other, pray, hate and love in.
The language itself, spoken by the contemporaries of Christ, emerged three thousand years ago. Over merely several centuries it had become the main communication tool in Assyrian and Persian Empires. Millions of people used it in their daily life, trade, communication between states and tribes. In our times, however, its Western dialect is only possessed in Maaloula and two nearby villages.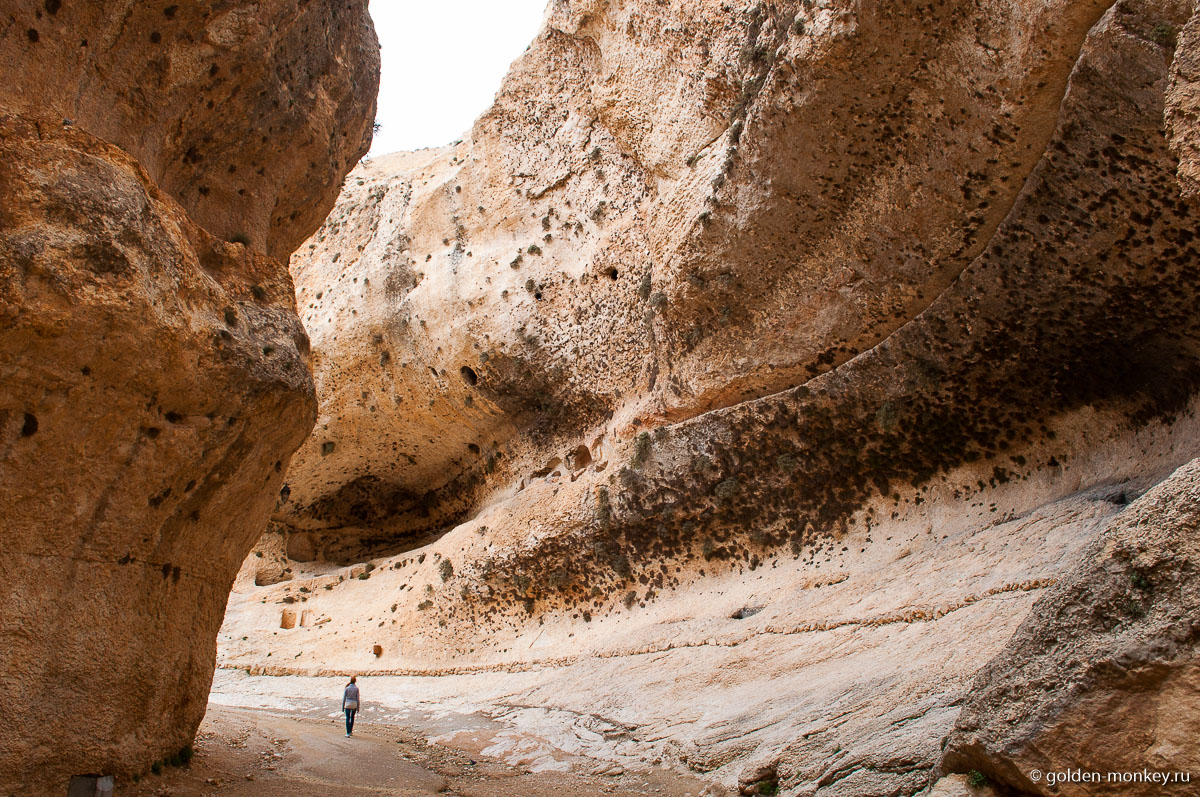 Photo syriandiaspora.соm.ua
Tiny Syrian town is located in some fifty kilometers away from Damascus. The road to it lies through the desert, flanked by high rocks that kind of resemble the Grand Canyon. Suddenly a way into the depth opens in one of the splits, a kilometer long and 2-3 meters wide. This is the route to the settlement. The town itself was erected on the walls of the ravine. Some dwellings are just rock-cut. It is quiet and uncrowded there; they have a school, some shops, a hospital, cafés and the main square. Main landmarks are monasteries of Saint Sarkis and Saint Thecla. Pilgrims head towards the latter one nearly every day. Some hope to cure souls, others – bodies. And it is with it that the legend about Thecla herself is associated with. It says that, when she was a young girl and an apprentice of Paul the Apostle, she escaped her persecutors, who wanted to dispose of her for her religious believes and denial to marry a non-beloved man. Mountains emerged on the way of the fugitive. That moment Thecla turned to heavens for help, mountains split in front of her after that to form a ravine. She hid and spent the rest of her life there praying to God and curing the sick. The place itself was called Maaloula that means 'entrance'.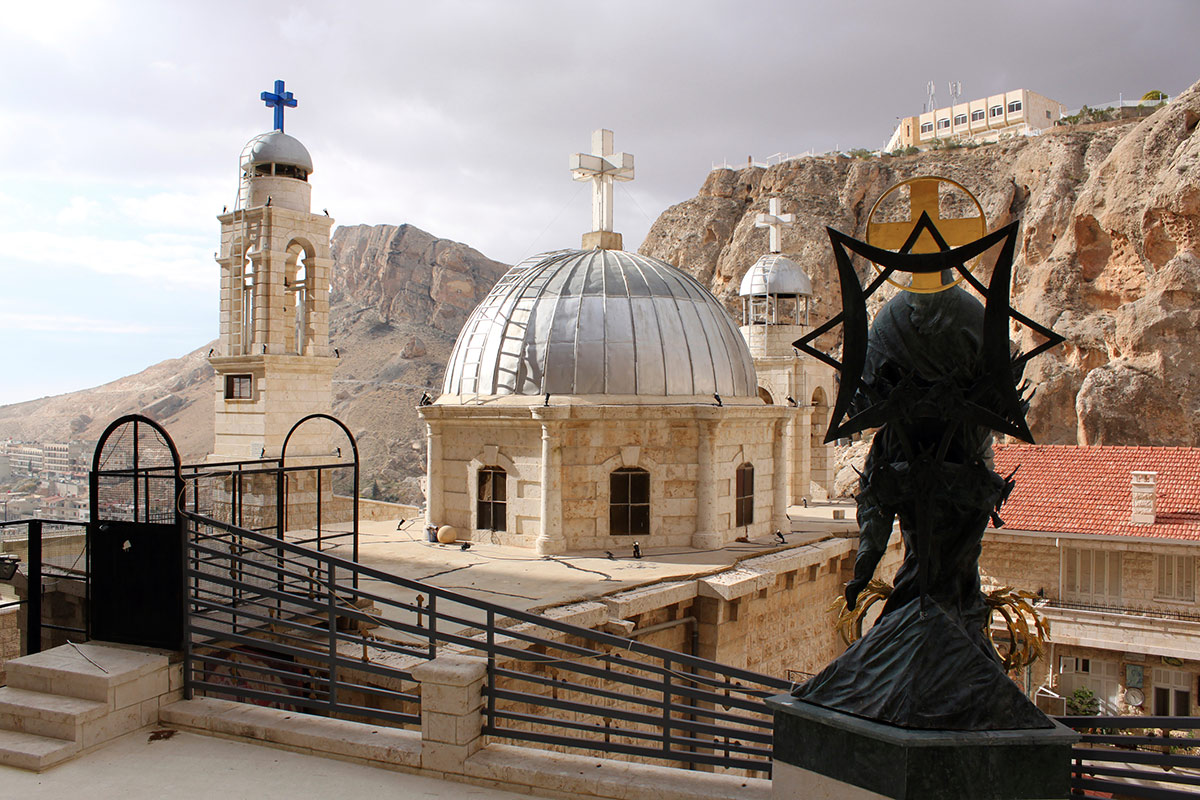 Photo syriandiaspora.соm.u
The settlement isn't very populated nowadays. Young people leave for big cities. Representatives of the older generation prevail in Maaloula. They, too, have almost forgotten written Aramaic but they promptly switch to it from the Arabic when talking to each other. Just as in other Syrian towns, people there are engaged in homesteading, they sell certain goods, and some open small inns, drink very tasty ropy coffee with cardamom, smoke hookah on and off and try to visit the temple, located in the center, often. And though it looks like many other Christian churches, only there one can hear Aramaic Language in that very Western dialect. At the entrance to the temple a cleric kisses hands of all visitors. They sell nothing inside – instead, they give candles for parishioners to light them and pray for the wealth of own settlement and for there to become greater and greater young folk in Maaloula. They believe that their language, that survived battles, withstood scorching sun and wasn't gone with the winds into oblivion, will live. "Shlomo aukanto intayak?" (How are you doing?) "Ino tabto" (Everything's fine), they greet each other.
Read also: Oman is a country with aroma of incense
Scientists in many countries took to saving Aramaic language. They have already started teaching it at Sunday schools in Georgia, Armenia, Sweden, United States and Palestine.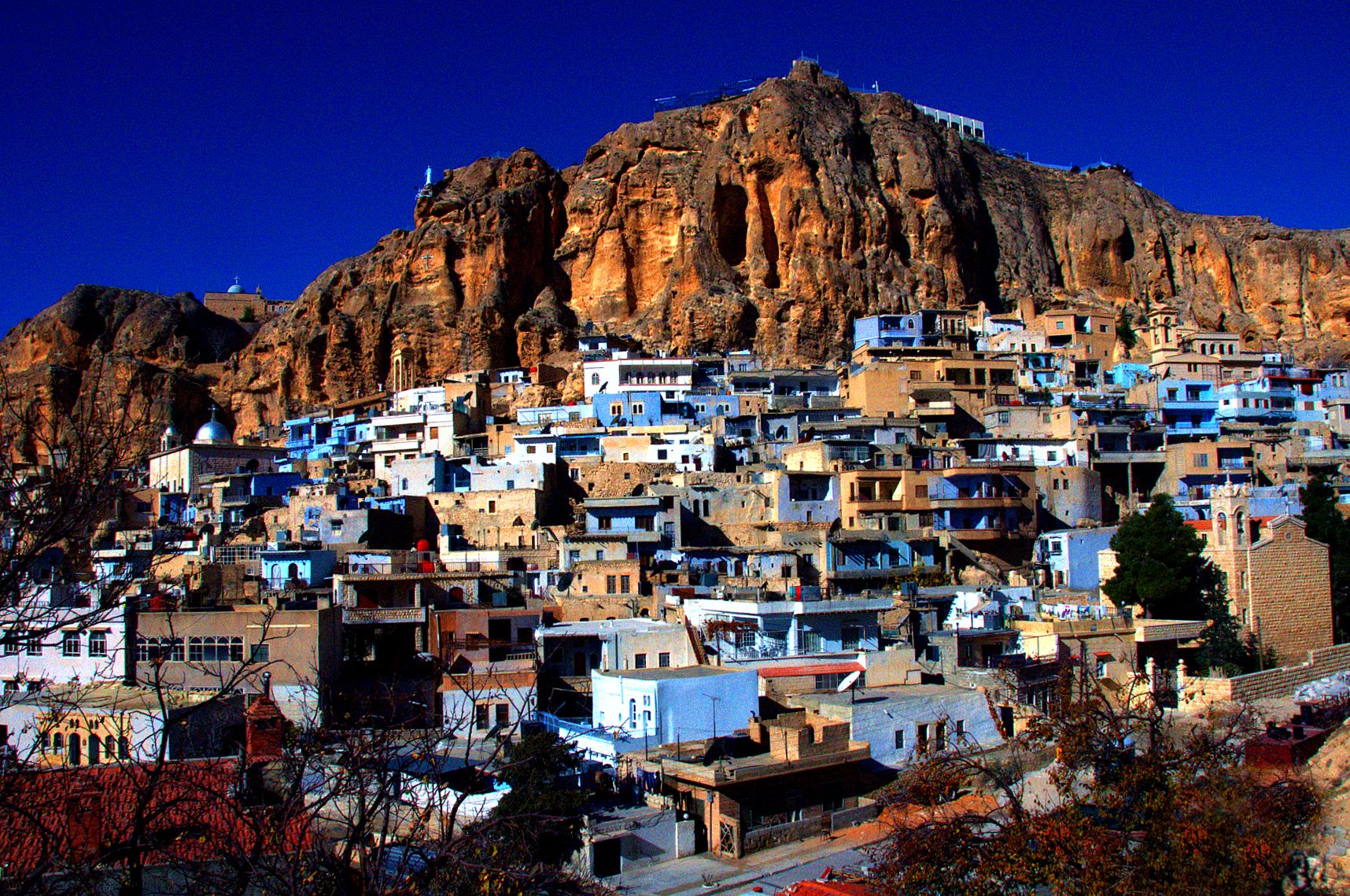 Photo medomed.org
Cover photo syriandiaspora.соm.ua