Wombat Day in Australia
Wombat Day is a non-official holiday which is celebrated in Australia annually, on the 22-nd of October.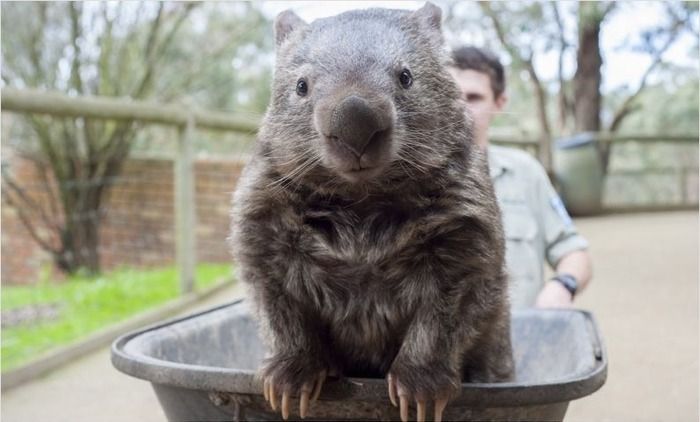 For the first time it was celebrated in 2005.
Wombats are grazing marsipulial animal, which have similar appearance to little bears, and dwell, as well as most marsipulial ones, only in Australia. Wombats are the largest mammals that burrow. They spend most time of their lives under the ground, going outside to search for food at night.
Wombats feed with the fresh shoots of herbs, they also eat roots of plants, berries, mushrooms, and moss. Due to the slow metabolism, wombat can digest food up to two weeks.
Bloodline of wombats includes three species, one of which, Queensland wombat, is threatened with extinction: at the moment there are just more than 100 animal units of Queensland wombat left which live in a small reservation. Two remaining types of wombats are not in danger now.
Australians celebrate the Wombat Day in different ways. Some people go to the zoo to see wombats, others wear T-shirt or jumpers with the image of this funny animal, and someone even cooks pies, cakes or other baking in the shape of wombat.
Creativity is welcomed!