SOUTH AFRICA AMBASSADOR PRESENTED THE UNIQUE EXHIBITION THAT DEPICTS A REPLICA OF NELSON MANDELA PRISON CELL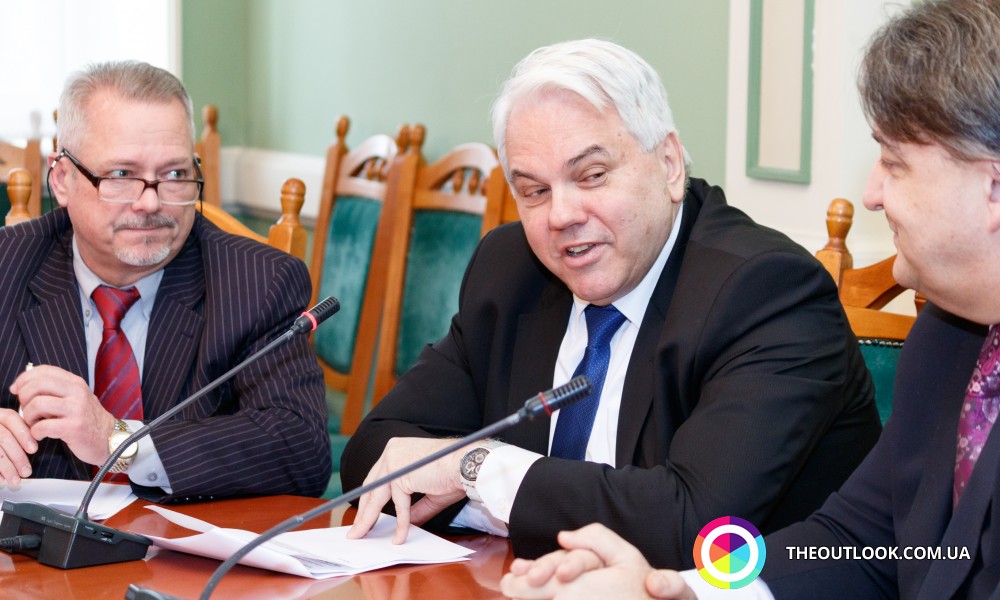 Extraordinary and Plenipotentiary Ambassador of South Africa in Ukraine H.E. Christiaan Basson held the opening ceremony at the Diplomatic Academy of Ukraine with the thematic exhibition 'Mandela – the Legacy of Freedom" dedicated to the 25th anniversary of the establishment of diplomatic relations between our countries. As a part of exhibition, there was presented the unique replica of the prison cell where Nelson Mandela was imprisoned.
In his opening speech, the head of the diplomatic mission greeted the distinguished guests and noted that he was honoured to be here to celebrate the 25th anniversary of the establishment of diplomatic relations between South Africa and Ukraine.
"In many respects, the proclamation of independence of Ukraine on August 24, 1991, and the birth of a new democratic South Africa on April 27, 1994 became the first significant events of the new era, which began after the end of the Cold War. The similarities between our countries of that time was that they were the first to set an example of voluntary renunciation of nuclear arsenal in favour of peaceful co-existence", - said H.E. Ambassador.
Christiaan Basson said that in the fight for the freedom of South Africa, a lot of South Africans suffered, and among them were great leaders with boundless passion for and vision of democratic future of the country - Nelson Mandela, Walter Sisulu and Oliver Reginald Tambo, or, as he was called OR, who remained unchanged fighters against apartheid for 30 years while the regime existed.
"This year we celebrate the 100th anniversary of Oliver Tambo, and the next year,100 years since the birth of Nelson Mandela These heroes were ready to give everything for the ideas they were committed to. Walter Sisulu spent 25 years in prison on Robben Island. In the same place, 18 years out of the total 27-year sentence, spent Mandela. I think it is very appropriate and also symbolic that it is here in your Academy, where future leaders of the state are trained, we display the replica of prison cell of Nelson Mandela", - stressed H.E. Ambassador.
He also noted that the replica of the prison cell of Mandela, the memory of those killed in the square, as well as those who are fighting today for freedom in the east - all this reminds us that the victory in the struggle for democracy, freedom and human dignity is achieved by the most expensive victims.
The event was attended by Rector of the Diplomatic Academy of Ukraine Vyacheslav Tsivatyi, deputies of the Verkhovna Rada of Ukraine, representatives of the Ministry of the Foreign Affairs of Ukraine, the mass media.