The Power of Civil Society: The Fate of Jews in Bulgaria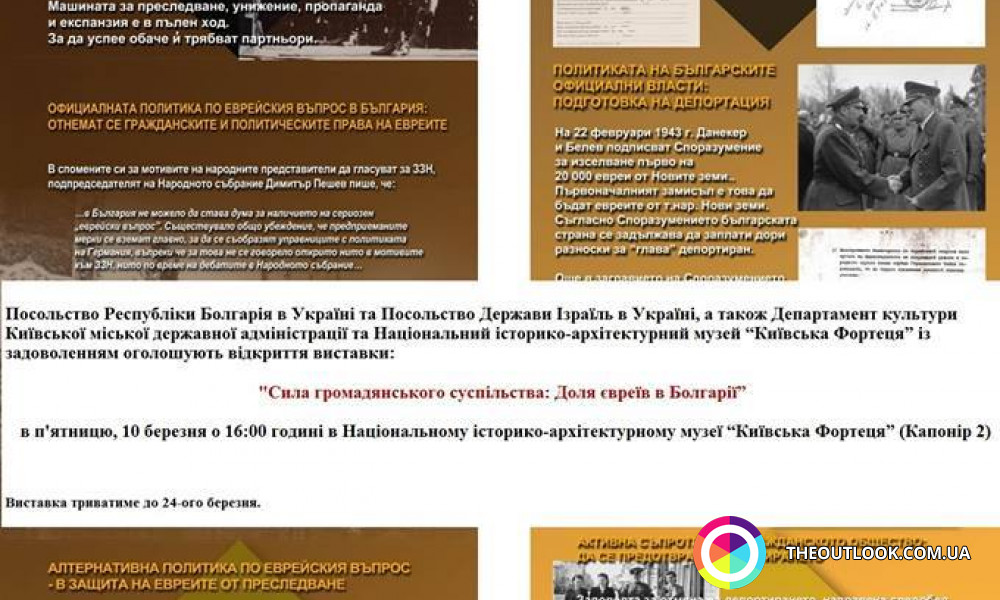 The Embassy of the Republic of Bulgaria in Ukraine and the Embassy of the State of Israel in Ukraine, as well as the Department of Culture at Kyiv City State Administration and the Historical and architectural museum Kiev Fortress are pleased to announce the opening of the exhibition
This exhibition chronicles the resistance by the citizens of Bulgaria, the brave refusal of society to obey the authorities' plans to send Bulgarian Jews to Nazi concentration camps. It is a message about the power of the free spirit. The exhibition traces the specifics of the Bulgarian case, the determination of Bulgarian civil society to stop a repressive policy.The rescue of the Bulgarian Jews is an outstanding historical example that shows that through personal and political courage, civic conscience and determination can counteract the most obscurantist policy. A readiness to help and pity are a powerful weapon in the hands of citizens. Human rights and the guaranteeing of human rights are indispensable for peace and progress and must not be compromised by any policy.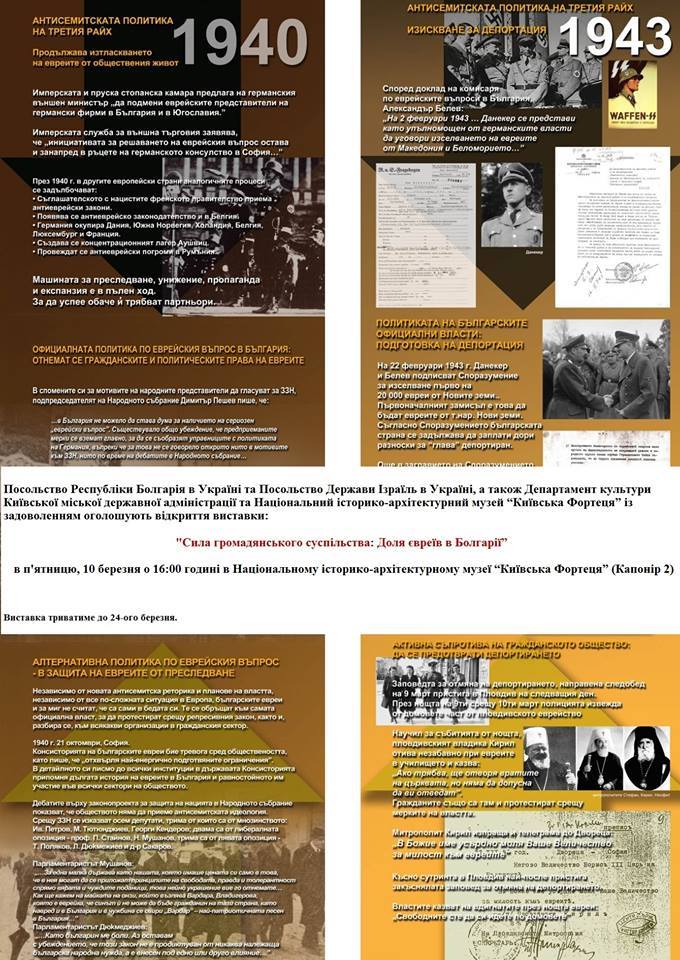 Celebrating the 74th anniversary of the Rescue of Bulgarian Jews and paying tribute to the victims of the Holocaust, we stand with the world in opposition to xenophobia, anti-Semitism, religious and ethnic prejudices.
The exhibition will continue through March 24th.
Address: 24a, Hospitalna Str., Kiyv
Opening Hours: Monday- Sunday 10:00 - 18:00 (10:00 - 16:45 only Friday)