In Kyiv the international travel exhibition UITT 2017: 'UKRAINE – Travels and Tourism' is going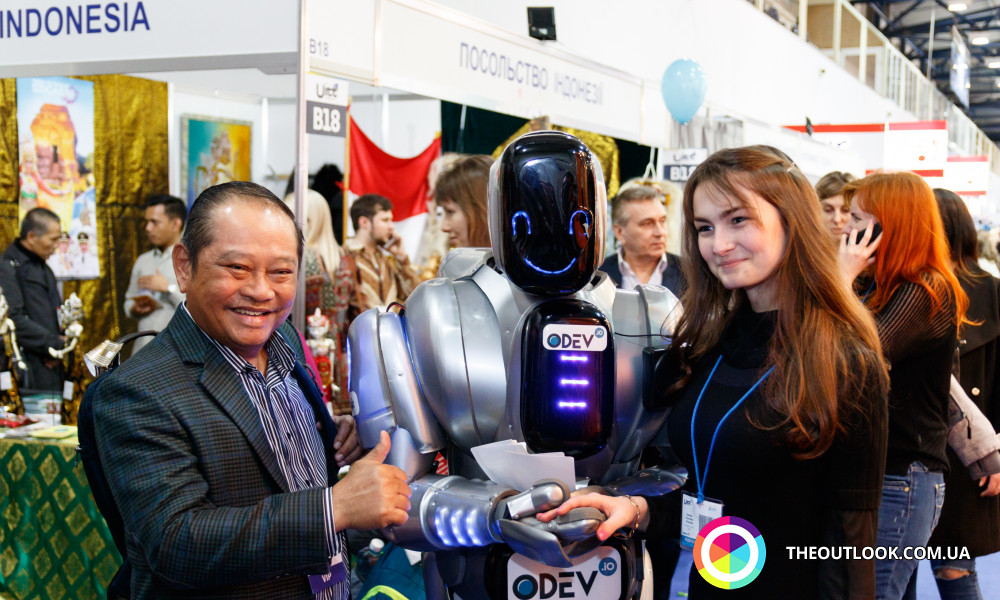 On the 29-th of March in Kyiv the main travel event of the spring-summer season started, particularly, the 23-rd international tourist exhibition UITT 2017 'UKRAINE – Travels and Tourism' which is about to have lasted till the 31-st of March 2017 in International Exhibition Center (Brovarskyy avenue, 15).
Traditionally UITT 2017 confirms its international status. Among the countries represented at the exhibition there were Bulgaria, Greece, Georgia, Dominican Republic, Egypt, India, Israel, Indonesia, Spain, Italy, Cyprus, Lithuania, Malta, Morocco, Palestine, Poland, Slovakia, the USA, Tanzania, Tunis, Turkey, Ukraine, Montenegro, and Sri Lanka.
The exhibition square this year has significantly increased its scales. The separated mounts represent the travel regions of several countries. Traditionally in the exhibition the Embassies of foreign countries, representatives of Ministries of tourism, leading travel operators of the market, profile mass media, companies causing the accompanying services for tourism and travels participate there.
On the 29-th of March, after official opening of the 23-rd of International exhibition 'UKRAINE – Travels and Tourism' the visitors were able to enjoy the whole range of events. Such companies as Anex Tour, Coral Travel, TUI Ukraine, Natali Turs, and International Airlines of Ukraine (IAU) made specialists of the scope familiar with the travel destinations of a new season spring-summer 2017. Also, they represented the novelties and possibilities of the modern travel world.
On the 30-th of March, the Department of tourism and resorts of Ministry of economic development and trade of Ukraine is making conferences, the first on the topic 'Travel sector and purposes of stable development' and the second 'Tasty Ukraine: prospective of development of culinary and wine tourism'. Both conferences are dedicated to the discussion of prospective of the development of travel sector of Ukraine, its new and promising departments.
On the 31-st of March, the interesting and relevant seminar was prepared by the Department of tourism and resorts of Ministry of economic development and trade of Ukraine for students who are learning travel business. The topic of seminar is 'The modern system of travel education in Ukraine'.
The increase of demand at rest inside the country it became possible due to the expansion of the spectrum of services from the side of travel companies which offer to the modern tourist the rest at any taste. The visitors of the exhibition are waiting for the wide range of proposals from regional and city travel representatives of Lviv, Zakarpattia, Odessa, Chernovitsk, Herson, Zaporizhzhya, Nikolaev, Chernigov, Ternopol, Ivano-Frankovsk, Rovensk, Kharkov, and other regions.
For the exhibition UITT 2017 the organizers prepare truly jam-packed program on the main directions of the travel area development. It intends the arrangement of seminars, conferences, discussion, and meetings.
UITT' 2017 is traditionally organized under the auspices of International travel organization United Nations World Tourism Organization (UNWTO) and Department of tourism and resorts of Ministry of economic development and trade of Ukraine.