The Spring Fair in Seville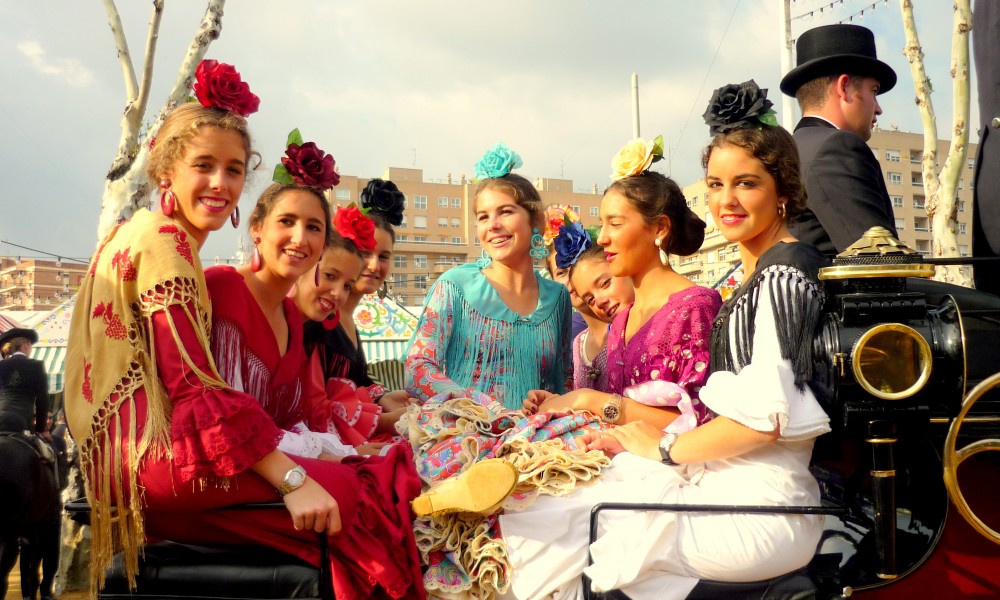 At the beginning of May, Seville hospitably greets not only the citizens of Andalusia – the glory of local holiday lustered all over Spain. That is why it is important to see about the house and bullfighting tickets in advance.
The local citizens attired in glorious outfits communicate, dance, and have some fun. The holiday begins at Sunday midnight in two weeks past Easter and has been lasting up to the next Sunday. April fair ends also at midnight with the eye-catching pyrotechnical performance. For hot Spain, such «schedule» is quite typical – many celebrations start after the sunset and finish at dawn.
However, it does not mean, certainly, that during daylight hours life fades. At the fair, the spirit of ancient Spanish traditions prevails – there is neither foreign rock-music nor frivolous DJs. Instead, humans observe the day processions called «paseo de caballos» («horse-riding)» - proud horses stroll slowly taking the chariots with beautiful ladies in glorious dresses flamenco far away from these places. You may also visit the famous bullfighting festival: the best corridas of the season intended for the most appealing spectators are held every evening on Real de Maestranza – it is the oldest bullfighting platform in Spain.
Nevertheless, the centre of Spring Fair – being its pulsating heart – is, definitely, the square Real de la Feria situated in front of Maria Luisa Park. Walking along the magnificent golden gates passer-by will see a plenty of colorful studios. Each pavilion belongs to the local venture – official, family or individual ones. Here people dare to celebrate night after night floating a great deal of food and beverages. Various dancers among which there are professionals as well as non-specialists perform the boisterous dance flamenco to a loud tune.
Next to Real de la Feria, there is a huge fair square with all the traditional carnival entertainments.