The program of Venetian carnival is announced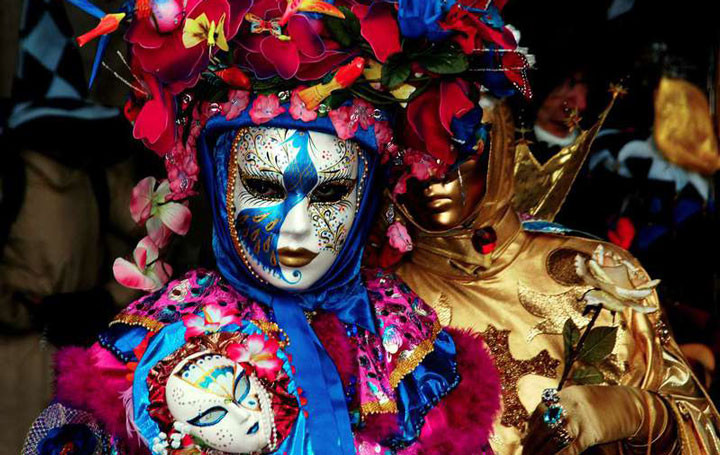 The action will be lasting not only on the water but also in the air. The ceremony of opening will be organized on the 28-th of January twice, at 6 pm with the repetition at 8 pm at the channel Cannaregio.
Along Big channel one more time the procession of Association of Voga Alla Veneta will be going.
The gastronomic stands will be opened and one might taste the traditional carnival sweets (the doughnuts and sweet twiglets) as well as Venetian delicacies 'chiketi'.
On the 3-rd of February there will be the beginning of the competition for the best carnival mask and holiday Mari. In the evening in the castle Ca'Vendramin Calergi it is going to start the carnival after-party and ball.
On the 4-th of February everybody is waiting for the traditional Flight of angel. The breath-taking Flight of angel officially starts the carnival holiday at the square of Saint Mark. According to the tradition, the angel that is going to fly over the overcrowded square falling in the hugs of Doge will be Maria, the winner of carnival 2017, Elisa Costantin in the dress made in the atelier of Stefano Nikolaos.
Till the 11-th of February the carnivals will be placed in Mestre and other suburbs of Venice. In the verily Venice the dinner will be repeated for several times in the castle Ca'Vendramin Calergi.
On the 11-th of February, on Sanday, the Flight of Donkey will happen. It will start the festive program of the last Sunday of Carnival in Mestre. Then, the official events will continue during the day long in different areas of Venice.
On the 12-th of February the people gathering on the square will become the witnesses of award of Maria. Doge will officially place the crown on the head of the winner. The carnival will be finished with the traditional Flight of Lion.