In Australia, the tooth of a huge shark has been stolen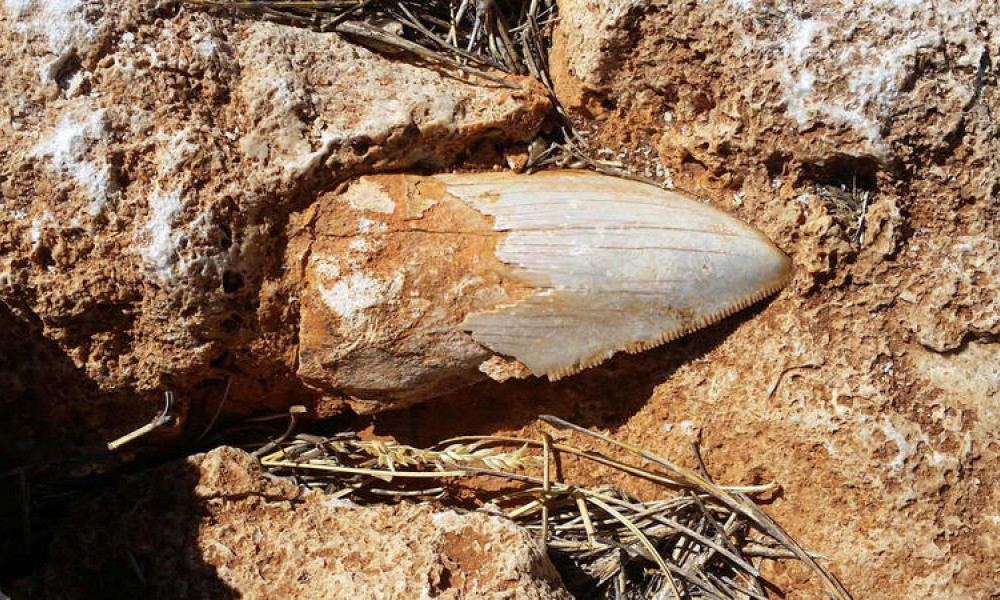 The tooth of an ancient giant shark was stolen from the Australian World Heritage Collection in a national park in Western Australia. It was reported by Australian authorities.
Fossil refers to the species of sharks Megalodon - a giant predator, which extinction was allegedly 2.6 million years ago.
The exact location of its preservation is not publicly disclosed. It was one of the two teeth of Megalodon, stored on the coast of Ningal, a UNESCO World Heritage Site.
"The worst thing is that the best sample was stolen, which was not so well studied," said the representative of the Department of Environment and Conservation of Western Australia, Arvid Hogstrom.
He says that only a small group of locals knew about the location of the tooth. Unlike other fossils, tourists did not have access to it. Hogstrom considers that someone accidentally told another person where the tooth had been located, and the information was used.
The fossil is most likely pulled with a hammer or chisel, he says, which is regarded as vandalism and violation of laws on the preservation of nature.
According to the materials of bbc.com