How Is It Going in Ghana?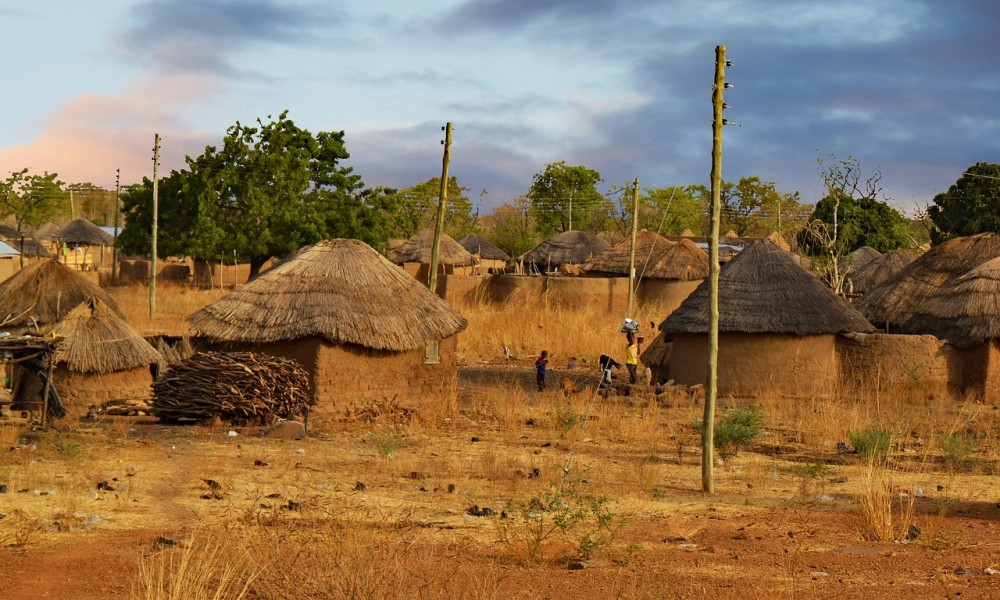 It is spread out amidst savannas and prairies where skies are undershored by lofty Togo Mountains and tender waters of the Atlantic Ocean caress one's ear. Ghana. A small birthmark on the body of majestic Africa; yet, it is a state with intense culture and rich nature. OUTLOOK suggests that you, too, don't postpone your trip there.
Names in the Calendar
In Ghanaian culture day of the week, in which a person is born, is of huge value. It is believed to influence entire future destiny therefore almost every newborn gets a name in compliance with that day. It is thus that former UN Secretary General Kofi Annan, who was born on Friday, got his name as well as famous football player Michael Essien, who used to play for Real Madrid, Milan and Chelsea – he saw this world on Monday.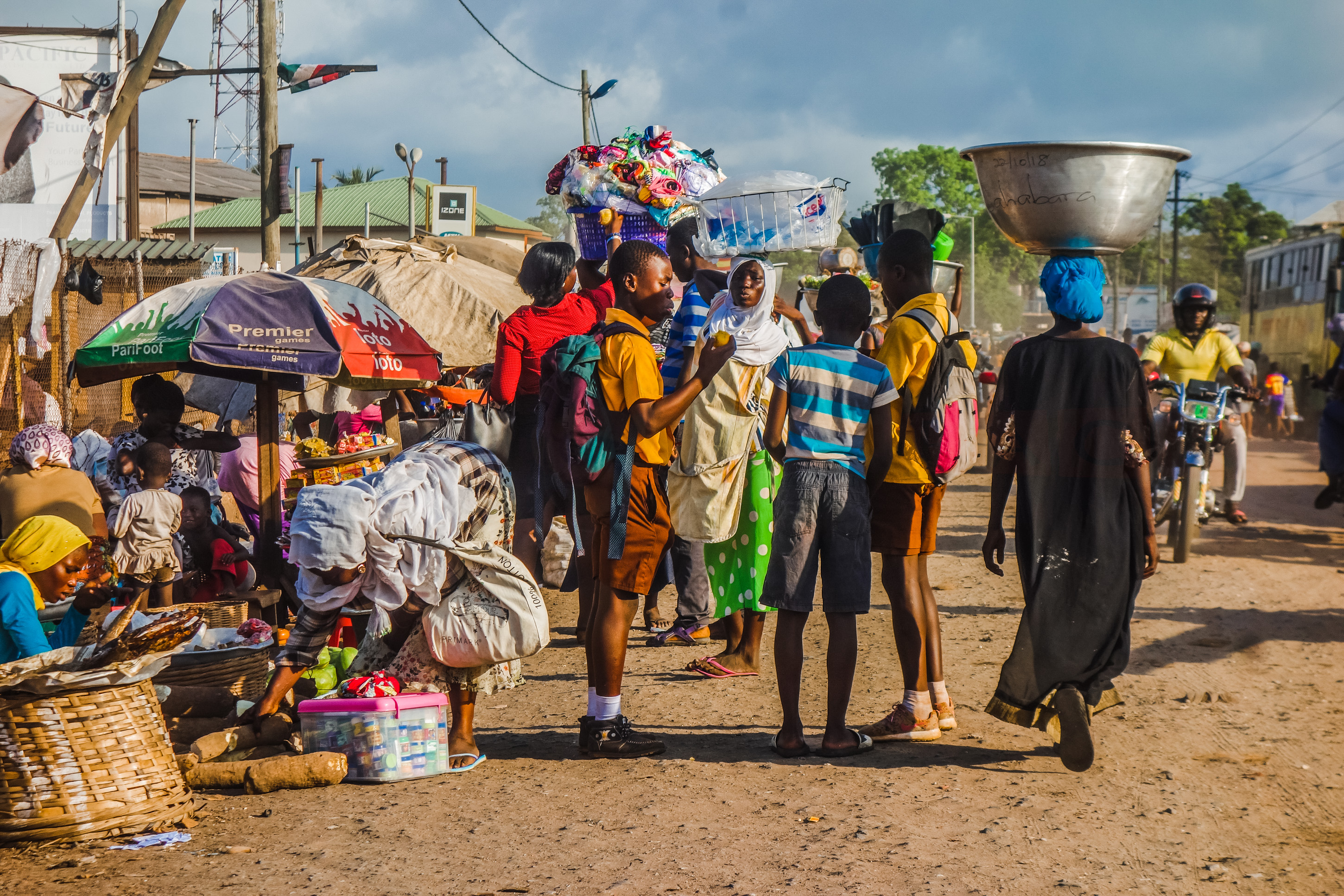 Photo onemanwolfpack.de
Best Parties Are Funerals
When Ghanaians are visited by foreign tourists, they bring their guests to a funeral without fail because last respects to a person in this country are a true joy. To be sad and to cry is considered disrespectful therefore they normally bury people with songs, dances and smiles. Even coffins aren't coffins per se, because they are made individually with their shape reminding about profession of a deceased – a fish for a fisherman, a book for a teacher, a plane for a pilot and so on.
Bean Business
Ghana accounts for about a quarter of world's cocoa production. Only neighboring Cote d'Ivoire produces more. Interestingly, Ghanaian beans, due to their composition, unlike Ivorian, are mainly used in pharmaceuticals, not in confectionery production. Cacao butter, thick and exceptionally nourishing, is very effective for smoothing skin: nails, elbows and other coarsened skin areas – dense texture of cacao butter quite literally works wonders.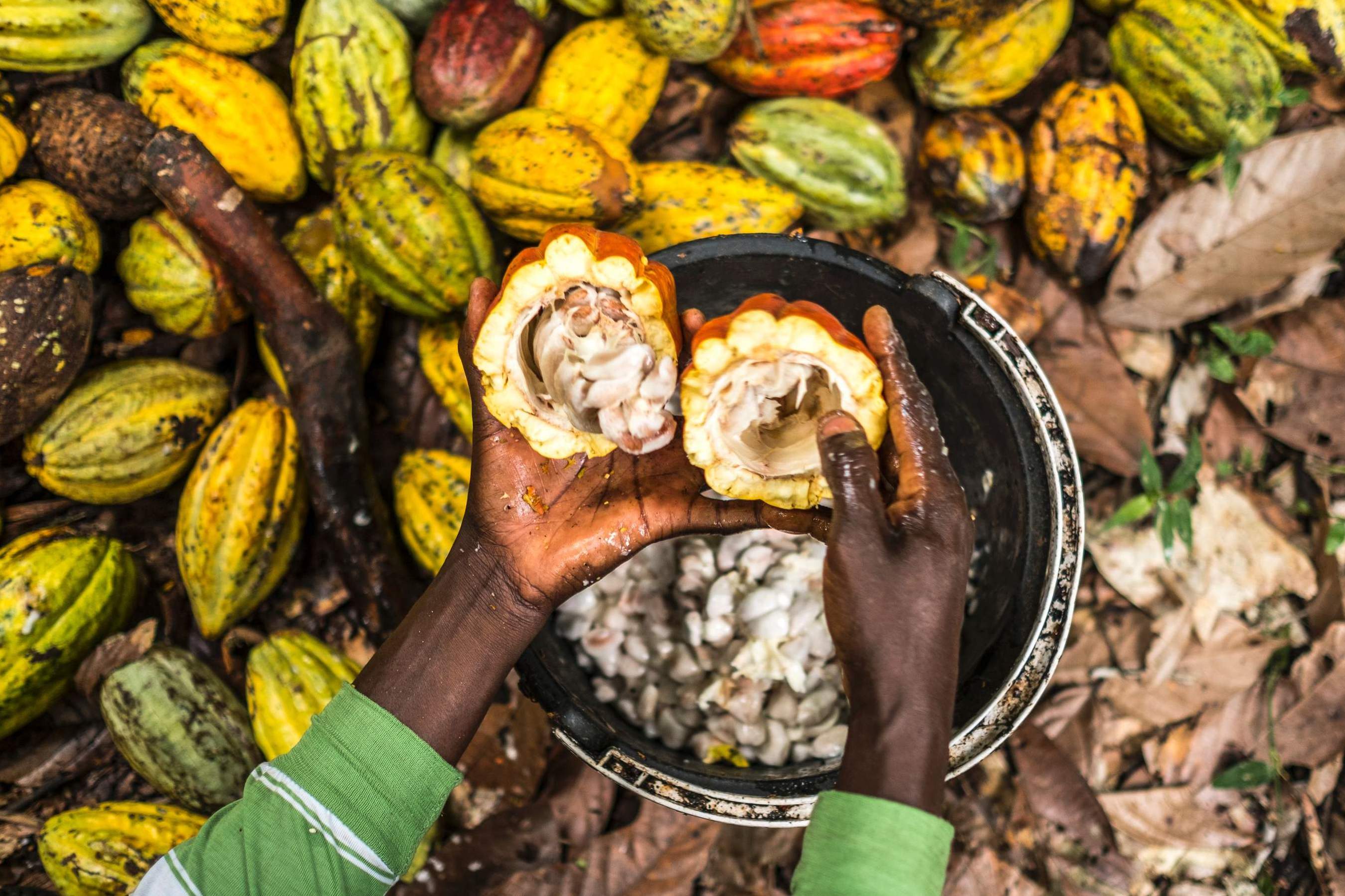 Photo resourcetrade.earth
Tasty Fufu
For Russian-speaking audience "fufu" may not seem like the most appetizing name for a dish. Yet, it is this dough-like substance that's considered one of the tastiest dishes in Ghanaian cuisine. It is made of soup with additions of ground rice, bananas, vegetables, spices and nuts. This miracle is cooked on fire for hours but it is worth waiting – when it's ready, one can't be pulled away form it even by the ears. Nowadays in Africa they even produce semi-finished versions to be warmed up in a microwave – especially for Europeans who have developed affection towards fufu when in Ghana. However, Africans who live abroad never consume this kind of fast food.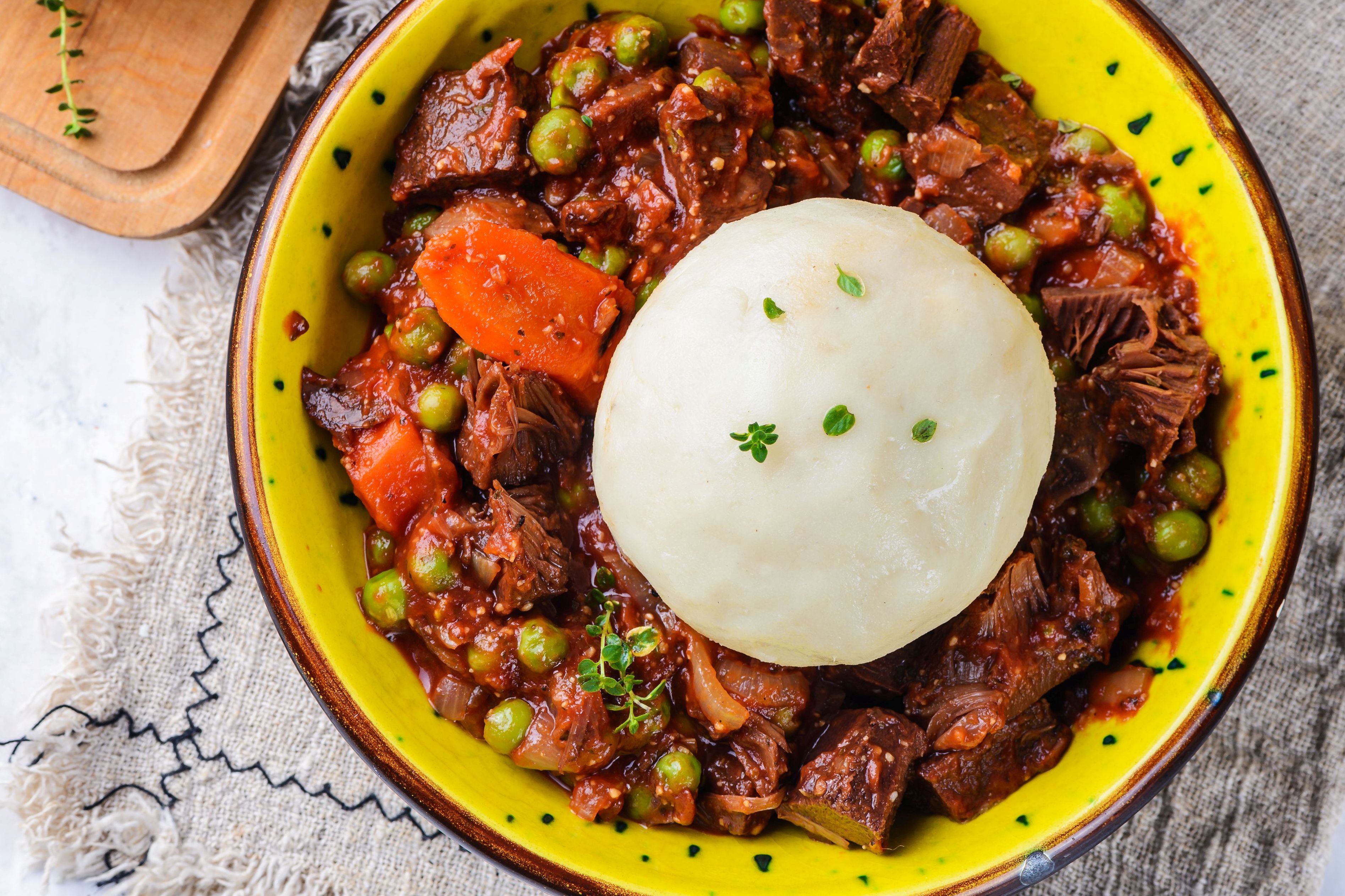 Photo thespruceeats.com
Car Service Kings
In a small German city of Ludwigshafe on the left bank of River Reihn, lives a true monarch with a jaw-breaking name as for Germans: Togbe Ngoryifia Céphas Kosi Bansah. Merely several years ago locals knew him as a skillful car mechanic Céphas Bansah who owned a small car repair shop. "Handy man" who had come from distant Ghana used to repair cars of local burghers, was making a family and going to have children – all in all, he was living an ordinary life until news came from his native Africa that Ewe people's king had died. It was Céphas's grandfather and people decided to call the latter to rule, because neither his father nor his brother could become monarchs because they were left-handed and that's a bad sign. Céphas took a plane and flew to his homeland to swear allegiance to his nationals, sign several orders, launch construction of a bridge, open a school and… go back to Germany to his repair shop afterwards. That's how the king lives now: twists screws and checks engines for months in oil-impregnated wrappers and then flies to lares and penates for a couple of days – to reign and sort out ongoing issues.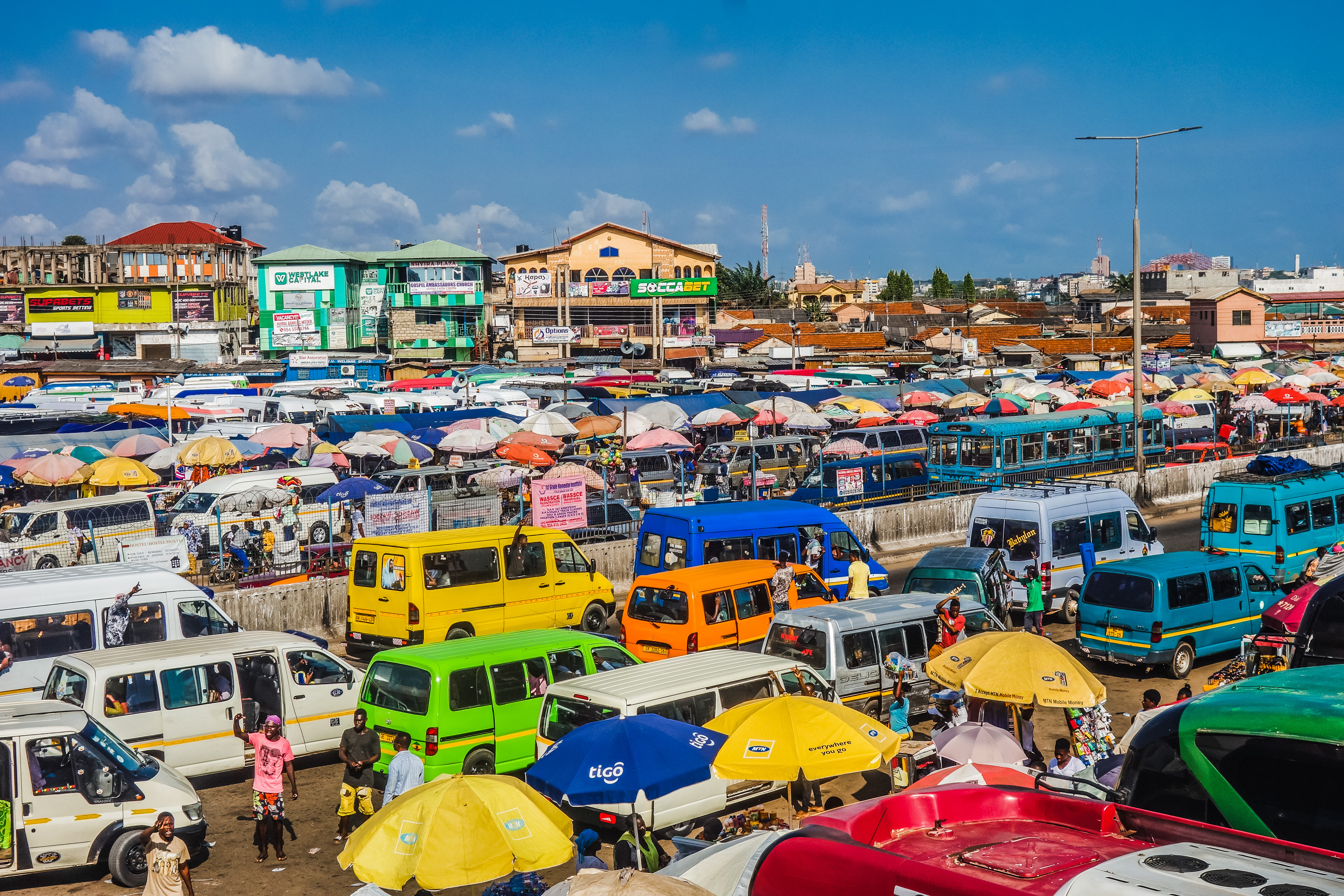 Photo onemanwolfpack.de
Places to Shop
Accra, Ghana's capital, is a great place for shopping-lovers. It is there, not almost-Western South Africa, where fashion-mongers from all over the continent come. Alongside common and popular boutiques, they are attracted by local brand Kente that equals to leading world brands in terms of quality.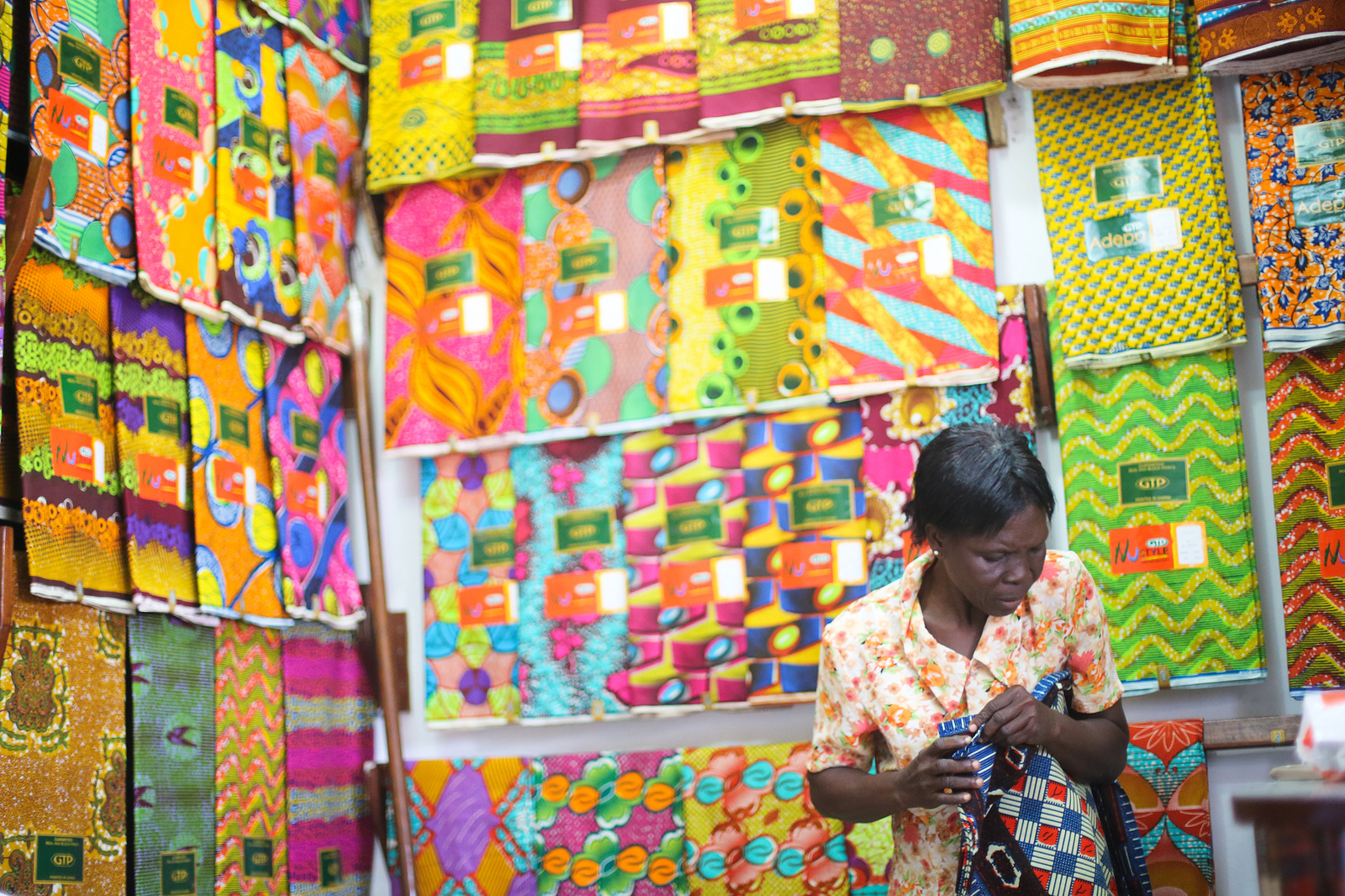 Photo theculturetrip.com
Hand-made Sea
World's largest reservoir was built in twentieth century on Volta River; it occupies about 4% of the state's territory. When the trench was to be filled with water, over 80 thousand people and 200 thousand animals were relocated from there. Nature couldn't but react to such changes – earthquakes occurred there at first. Nowadays the reservoir and hydro-electric power station that operates nearby provide entire Ghana and neighboring states with electricity.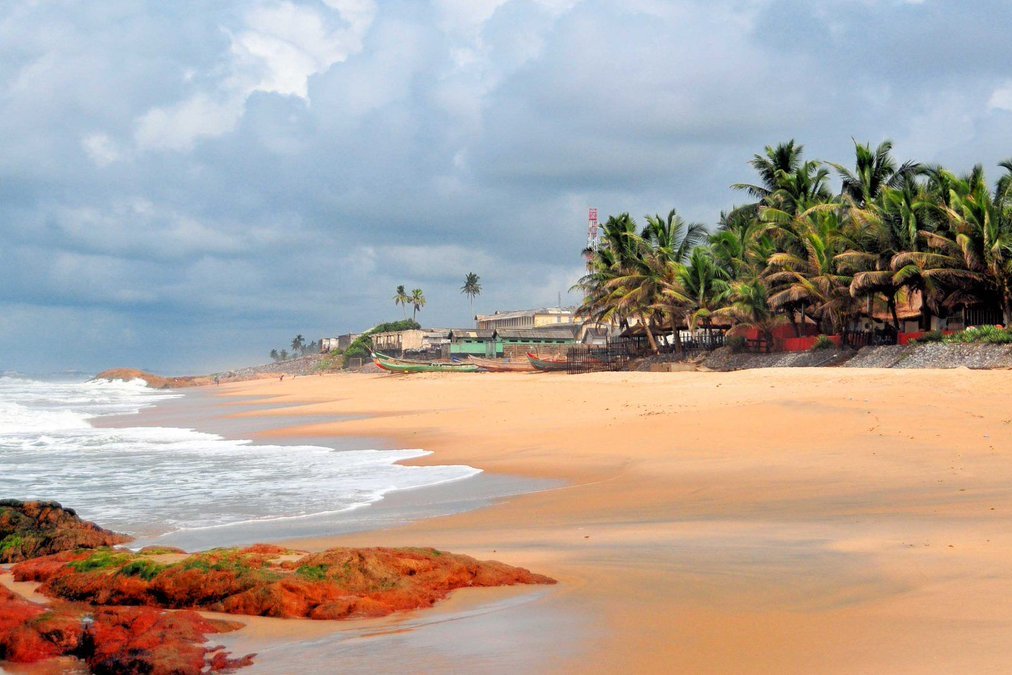 Photo twitter.com
Just Like Sand through Fingers
Merely a couple of centuries ago Ghana was called in no other way but Gold Coast. It was all because prior to arrival of European colonialists, mostly Portuguese and Dutch, Ghanaians used gold dust instead of money – not coins or bars but dust, it was later replaced with papers notes.
Amazing Mosque
Those who prefer eco tourism will find space to indulge themselves. Dozens of parks and reserves, sand beaches and impassable forests – and it is all about Ghana and its nature. Muslim village of Laranabga with its traditional way of life and exotic mosque is considered the country's most colorful spot for tourists. Even after being studied by architects from all over the world, the mosque's construction still evokes hundreds of questions. No one was able to as little as specify approximate date of this clay-and-wood building's erection. Unfortunately, despite being preserved by both local authorities and international organizations, the object is being wrecked because it isn't clear how to renovate it without destroying. In about a hundred meters from it there is a mysterious stone that, according to eyewitnesses, was moved about a dozen times already during road construction, yet, it is always back in its place.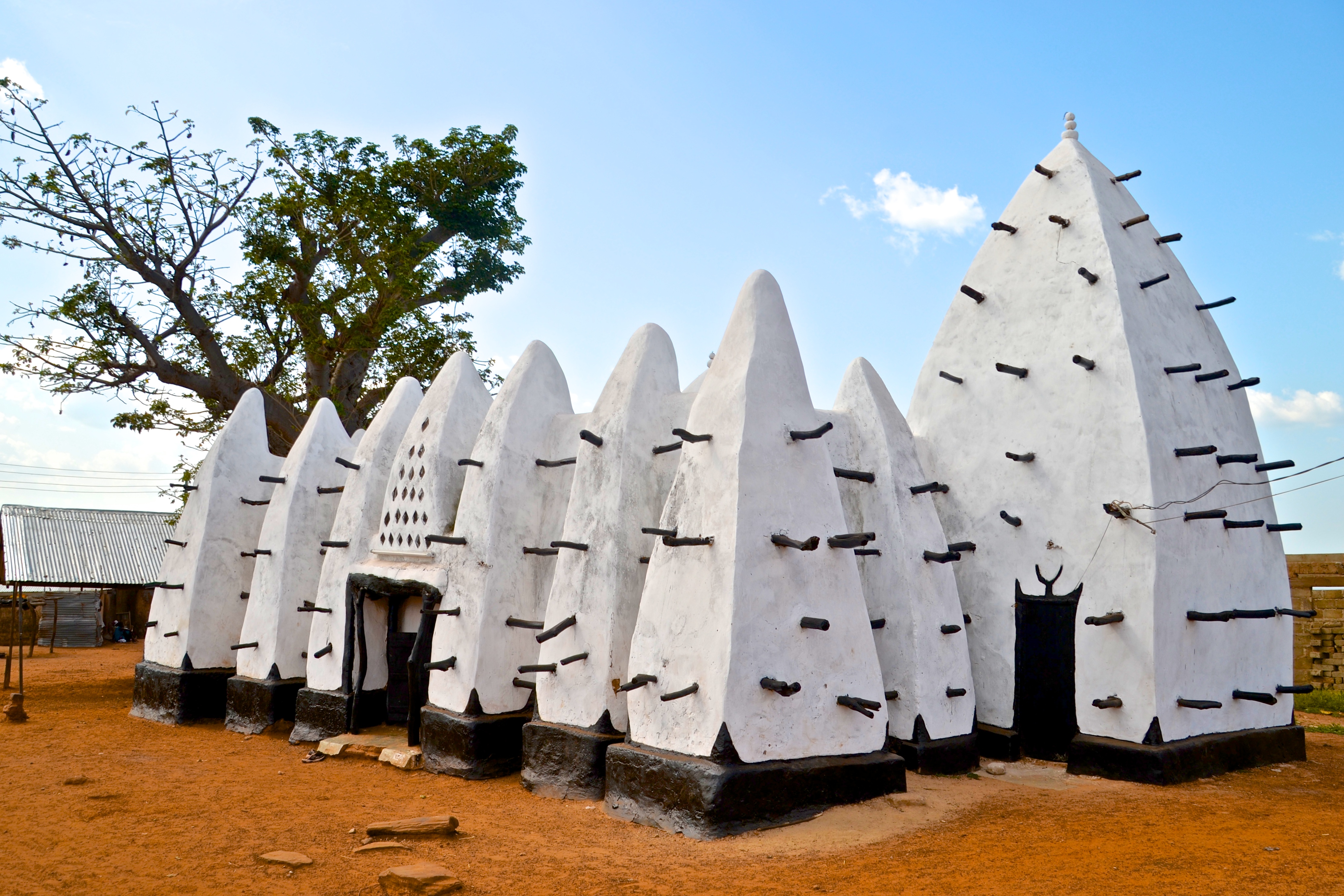 Photo pinterest.com
There Is no Africa without Music
Town of Kokrobite, situated to the west from the capital, enjoys popularity not only due to its snow-white beaches but also because eternal festival reigns there. Music sounds all around, and very first melodies make it clear that you are in the heart of the Dark Continent. This is because unique Academy for African Music and Arts operates in the town where music, dances and woodcarving are studied and practiced. Musicians and craftsmen come there from various states to share their talents with the world and teach others.
Cover photo pixabay.com