Small Country in High Mountains: Andorra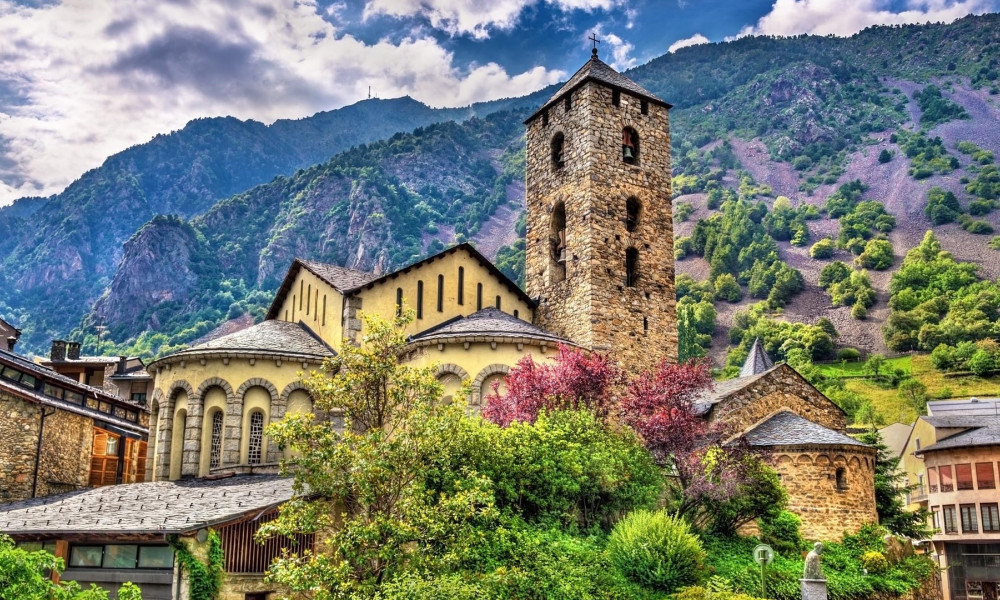 Even for those who were really attentive during geography classes it sometimes is hard to show this small highland state on a map. That's because in this case it is the scale of the territory that matters. Principality of Andorra is two times smaller than Kyiv, for instance. However, size doesn't prevent it from beating all other European countries in terms of tourism...
In eastern Pyrenees, in between France and Spain, small state is settled cozily and it had lived under double protectorate of its powerful and influential neighbors for a long time. Rulers of the landlocked principality paid tribute as clockwork to the both and didn't care much about gaining independence. And so it went till 1993, the year that became a landmark for Andorra. It was than when the first constitution was adopted to establish parliamentary principality, also, first elections were held, the country joined the UN and established diplomatic relations with a number of countries. Thus, the history of an aloof principality came to an end to give floor to a new era.
Nowadays the state is the largest tourism centre in Europe that attracts thousands of those who likes skiing, snowboarding and travelling. Globetrotters from all over the world couldn't but appreciate beauty of Alpine meadows, quality of ski resorts and coziness of the country with number of population several times smaller than the one in some European capitals; however, roughly ten million tourists a year significantly wear off the impression of the country being under-populated.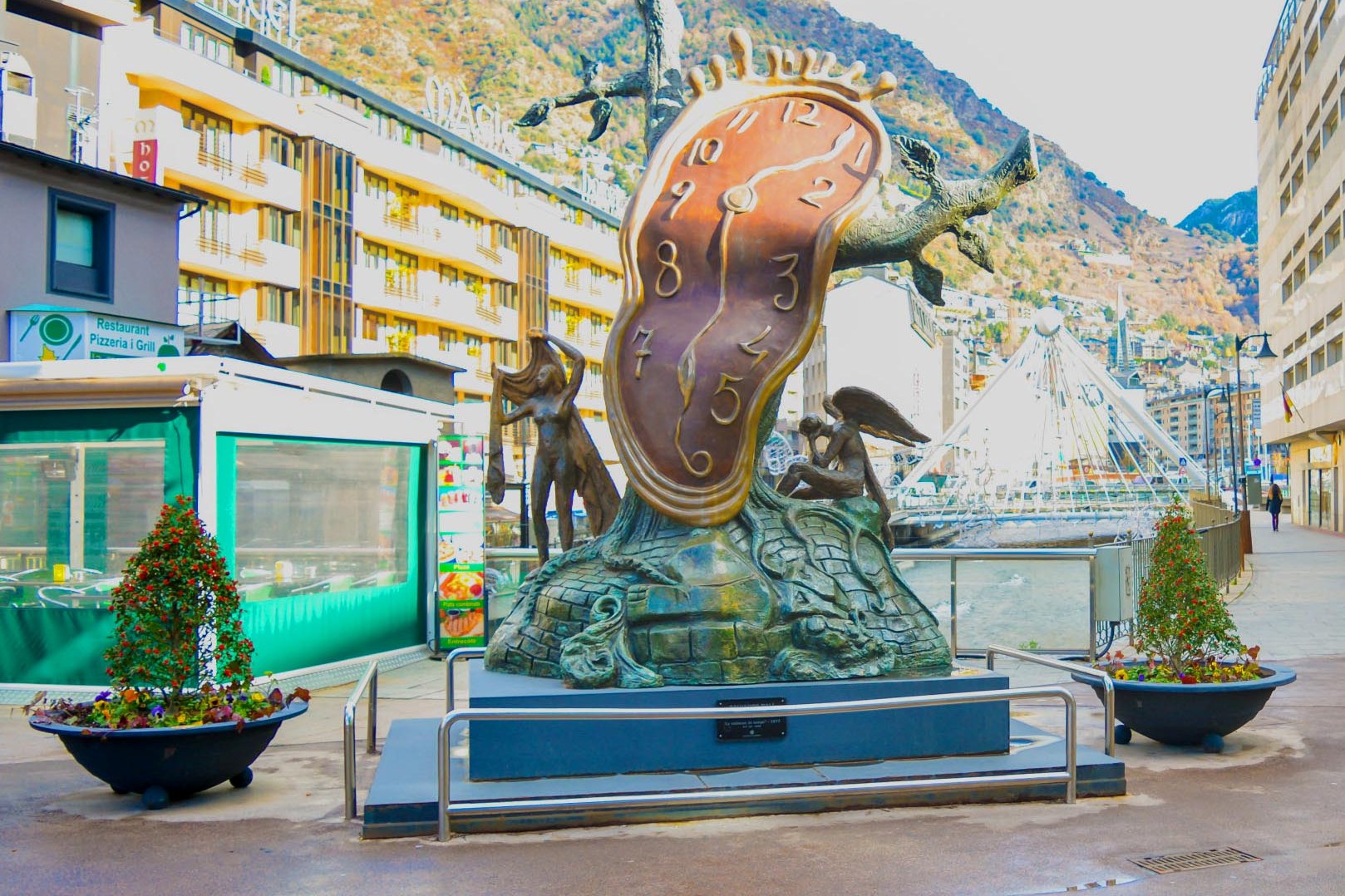 Photo intourist.ru
Despite developed tourism sector, there isn't a single international airport in Andorra so one would have to fly through either Barcelona or Toulouse, then change for a bus, a train or a car and in 2-3 hours enjoy mountain peaks covered in snow. Purpose of a visit to Andorra for many travelers is skiing and snowboarding more than anything else. In this respect the principality is definitely on top, in more than one way. There are to far-flung skiing regions: Grandvalira and Vallnord. They unite various resorts and offer perfect service against relatively low prices. As to difficulty of downhills, there are suitable routes for every age and training level. Caldea thermal centre, also located in the mountains, deserves special attention. Open-air hot tubs, saunas, geysers, waterfalls and other pleasures attract with an opportunity to improve health and get unforgettable impressions.
Whatever purposes of a trip may be, guests of the country should visit Andorra la Vella – main city of the principality (and Europe's highest capital city, as a side job) located at almost 1500 meters above sea level. It used to be merely a small village surrounded with peaks but nowadays old and new districts of a very much European city exist in agreement there.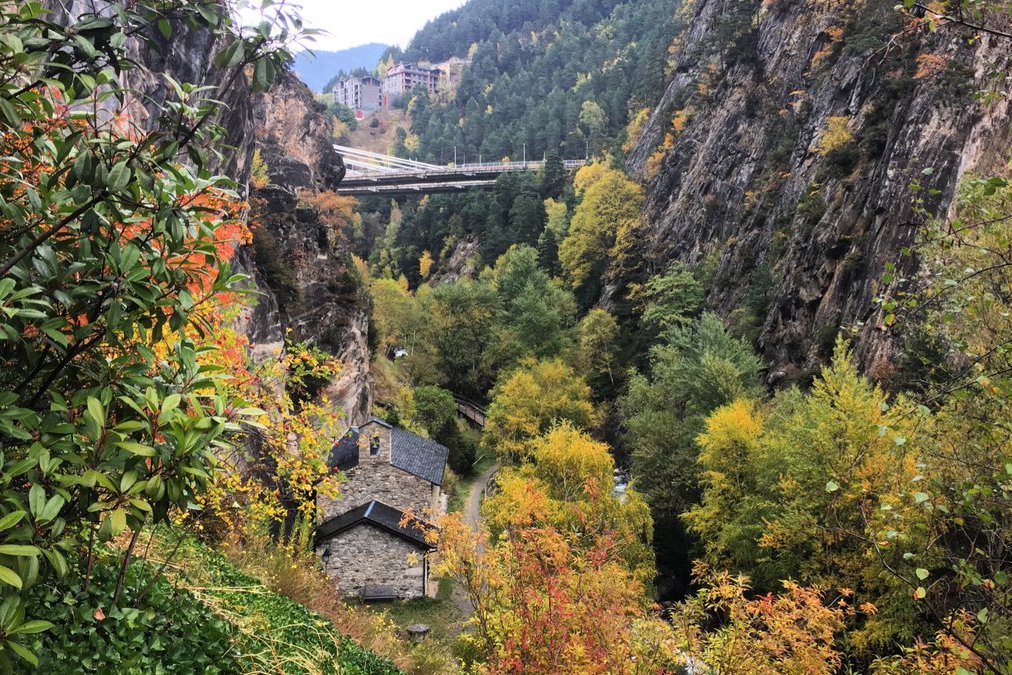 Photo twitter.com
The Barri Antic, or the Old District, is a historic centre with its narrow paved streets leading tourists along ancient churches and low stone buildings with wooden balconies. They give a feeling of touching the past but are in perfect harmony with the present at the same time. One of the main places of interest of Barri Antic is a residence of the government, Casa de la Vall that translates as the House of the Valley. In a distant fifteenth century it was merely a defense tower; it changed hands numerous times and gained new functions. In various periods it served as a place for parliamentary sessions, courthouse, hotel, prison and chapel. Today it is a museum open for everyone who wants to have a look at austere decorations, sixteenth century frescoes and ancient utensils. On the first floor of the building the Hall of Justice (Sala de la Justicia) and the country's only courthouse are situated and on the second one there is the Hall of the Council (Sala del Consell) and Philately Museum. Church of Saint Armenol, erected in the eleventh century, and churches of Saint Andre and Saint Stephen, where paintings of thirteenth century are perfectly preserved, also enjoy popularity among tourists.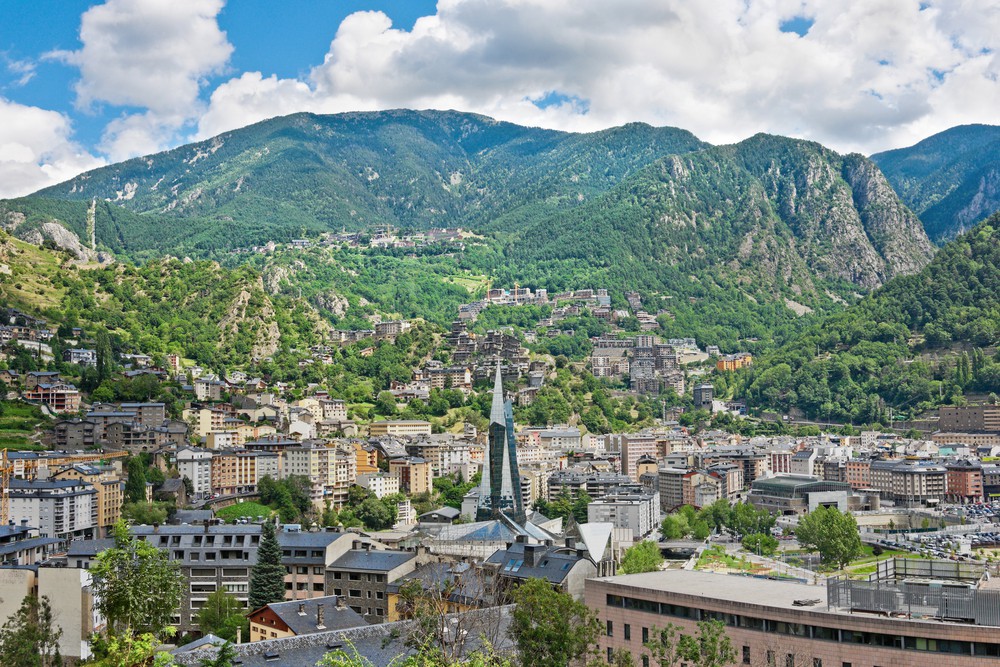 Photo theculturetrip.com
Interesting landmarks of Andorra hide in small villages where historic monuments are surrounded with pristine nature. For instance, in Sant Romà de Les Bons one can visit the castle of Count Fois, watchtower that locals call the Tower of Moors, and also see water canals dug in a rock. Don't hesitate to ask local dwellers for interesting details, they will gladly tell you an amusing story about old settlements. Sometimes it is hard to tell where history ends and legend begins but it isn't that important when everything around looks like a fairy tale.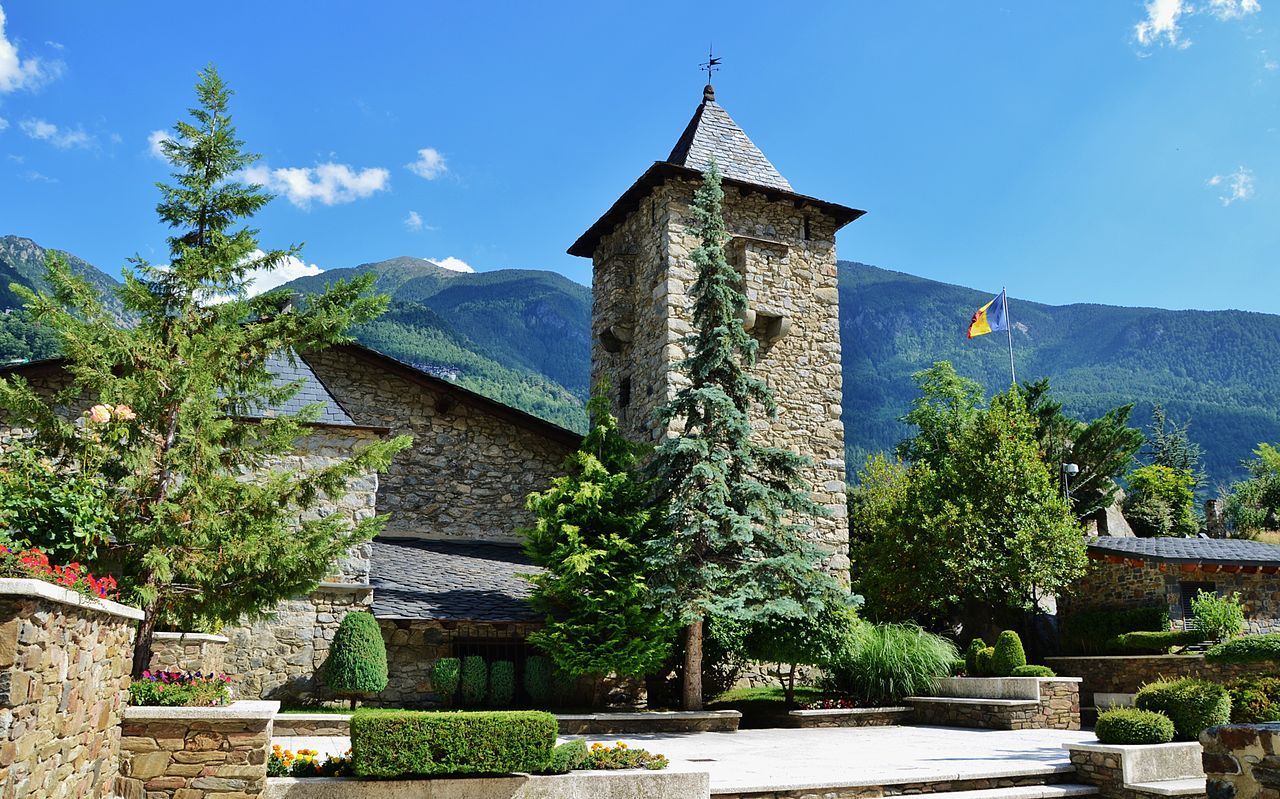 Photo nl.pinterest.com
Andorra is especially valuable for those who like… shopping. Making purchases there is just as popular as ski resorts because it is a tax-free zone which means that clothes, shoes, perfumes electronic devices and sports equipment can be purchased at much cheaper prices. And the list is far from being exhaustive because even neighbors from France and Spain come to the small principality to do shopping. Great transport connection with bordering countries allows coming there for a day to bring home bags full of purchases.
Cover photo cadespa.ru