Snow-covered peaks. Best winter resorts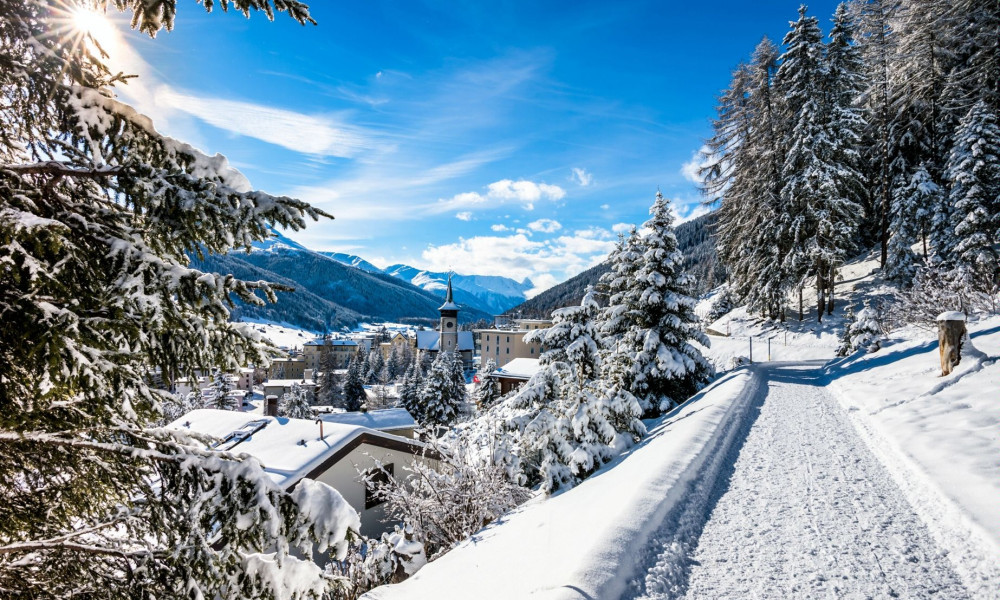 The cold season brings not only such important things as wrapping into a reindeer sweater, drinking hot chocolate and once again reviewing Christmas comedies. Thus, sport has not been canceled yet, so OUTLLOK compiled top five ski resort bucket list for you to cheer up and get out of your winter sleep.
Vallnord, Andorra
The tiny state located between France and Spain recently became a mecca for skiers and snowboarders from around the world. Vallnord is the collective name of the resort which consists of four centers: Pal, Arinsal, Ordino and La Massana. The mountains here are relatively low, so the slopes are ideal for both beginners and experienced ski enthusiasts. There operate 30 lifts, and a total length of slopes is 63 kilometers, so there is enough space for everyone. Since the resort is young, it is not just contemporary, but super cutting-edge in terms of the equipment used for skiing. On such important parameters as the overall safety and quality of slopes it competes with Alpine resorts, winning in price range. This winter, for instance, three days of skiing in the high season cost 111 Euros, in low season it is 99 Euros. This winter getaway is also children-friendly: for them there was created a micro-city with snow parks and attractions. As a bonus, tourists enjoy a wonderful view of mountains surrounded by magnificent forests. They, by the way, are well protected from the wind. The nearest international airport is in Barcelona, 32 km away from this winter beauty.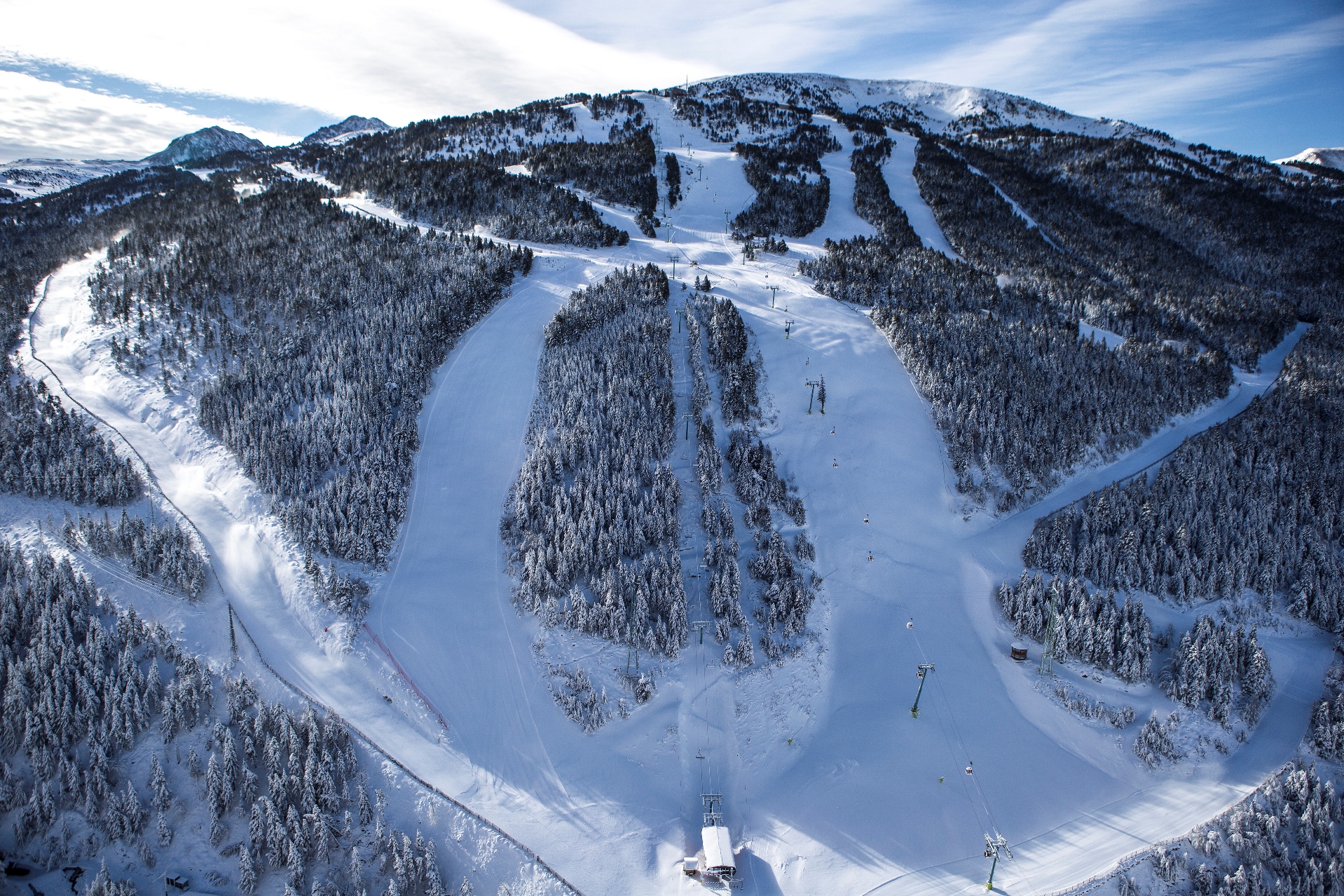 Photo atorus.ru
Cerro Castor, Argentina
The southernmost ski resort in the world. It was opened in 2002 only, so is still little known to international sky community. The average tourist is sure to be surprised to hear an offer to go to "likely hot" Argentina for skiing or snowboarding. And not to go there would be a loss: in addition to excellent amenities created by people, nature did its best to provide skiers with abiding cherished memories. The area does not have many large hotels, just a little more than ten, so Cerro Castor is ideal for those who wish not only to raise the level of adrenaline in the blood, but simply to contemplate the world in silence. Another feature of this place is almost the longest season in the world: you can ski from July to the end of October. If there are problems with blood pressure or heart, but you want to ski, Argentine location is a great option, as it is located relatively low above sea level, thus minimizing risk of disease. Another nice feature is that the place is a stone's throw from Antarctic, and special tours depart daily to the snow-covered land.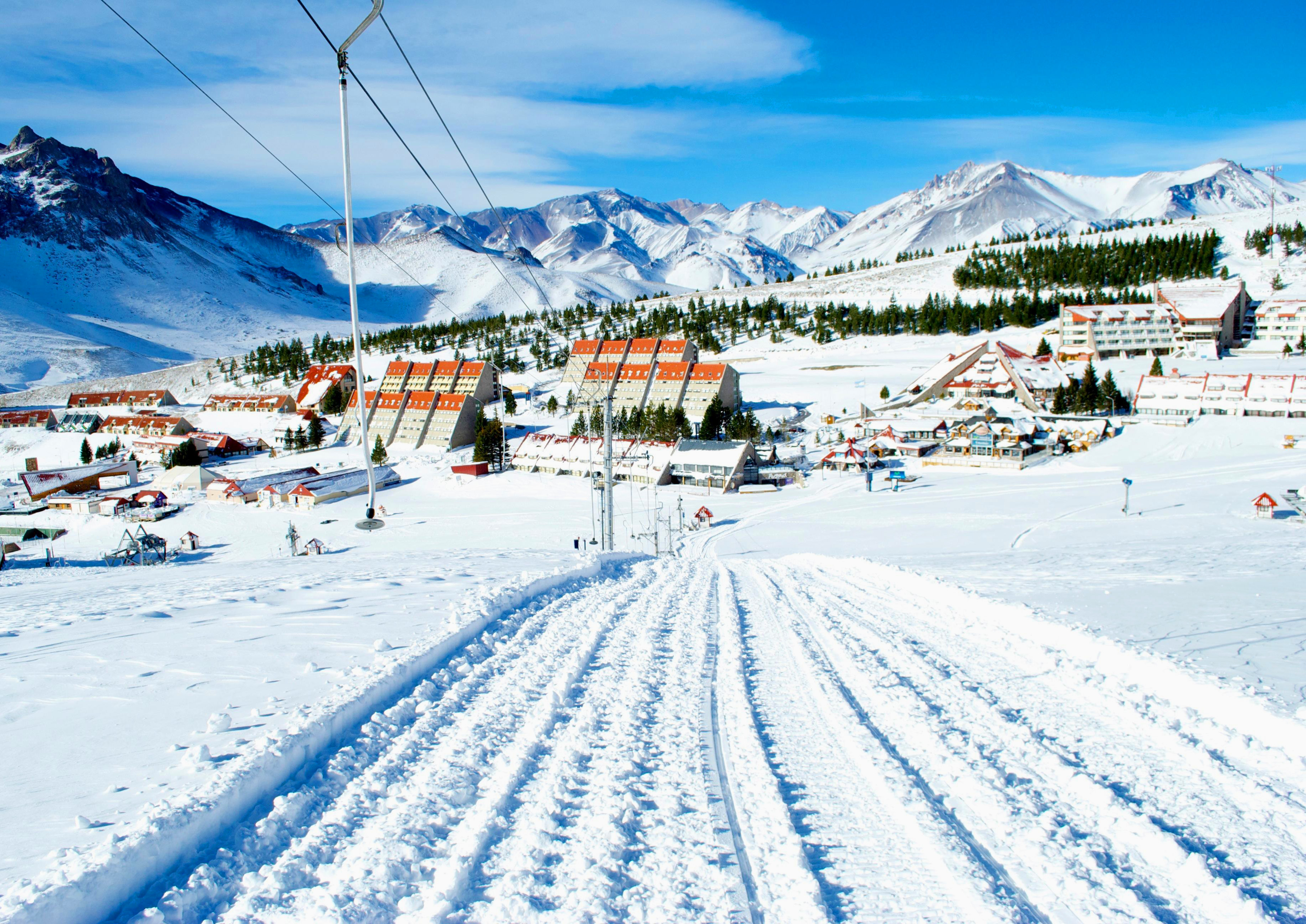 Photo skitotal.com
Ischgl, Austria
If above we listed two not the most famous resorts, now it is a turn for eternal classics - alpine terrains. There is a great variety of them, and each has its fans coming to the heart of Europe every year and investing large sums of money into skiing. Ischgl is no exception. This place is considered as the entertainment and superb action-packed ski capital of Austria. There are few extreme black pistes, but the nightclubs, restaurants and bars are the same as in Vienna. Until the 60s of the last century, this village was known to professional athletes only, but then, due to its convenient location, it was built up, and after some ten years all the Austrian elite started coming here without fail to enjoy winter season. It continues to present day: visits of non-poor people, infrastructure development, so the word "village" is no more applicable. A week of skiing and modest accommodation costs not less than 2 thousand Euros per person. It's best to get there from Innsbruck international airport located a hundred kilometers away. In addition to skiing, the resort offers first-class facilities with swimming pools and saunas, indoor courts, a unique Alpinarium Exhibition Centre, as well as the beautiful city of Salzburg nearby.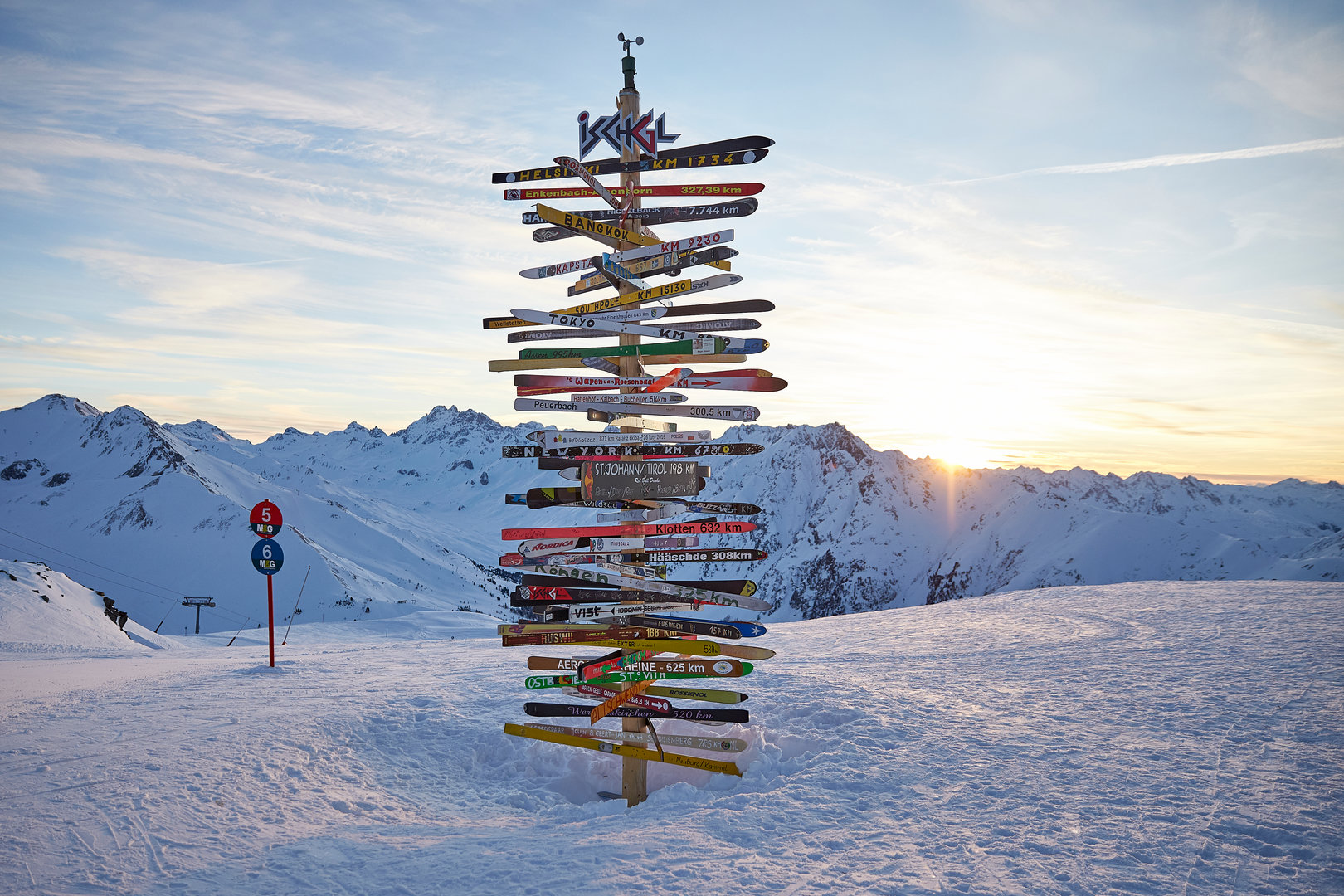 Photo ischgl.com
Read also: Slippery fun: World ice rinks
Les Gets, France
In contrast to the posh resort of Courchevel, this place offers sustained and tasteful luxury. Wooden chalets, cozy coffee shops and bakeries - French spirit in Les Gets as if frozen in time, and but for ultra-modern lifts and snow cannons, the tourists would have certainly lost the feeling of the era. Being beginner friendly, this historic resort is the perfect place for skiers encompassing various skill levels, including those who prefer to enjoy mulled wine and admire the Mont Blanc. A week of skiing costs not less than 400 euros, but it's worth it. Among must see objects there are cheese dairy Les Perrières, Mechanical Music Museum and a unique collection of automated toys Roger & Gallet in Colombière Hall. If you have already unfolded a map, the best way to get to Les Gets is from Geneva. The road will take no more than one and a half hours.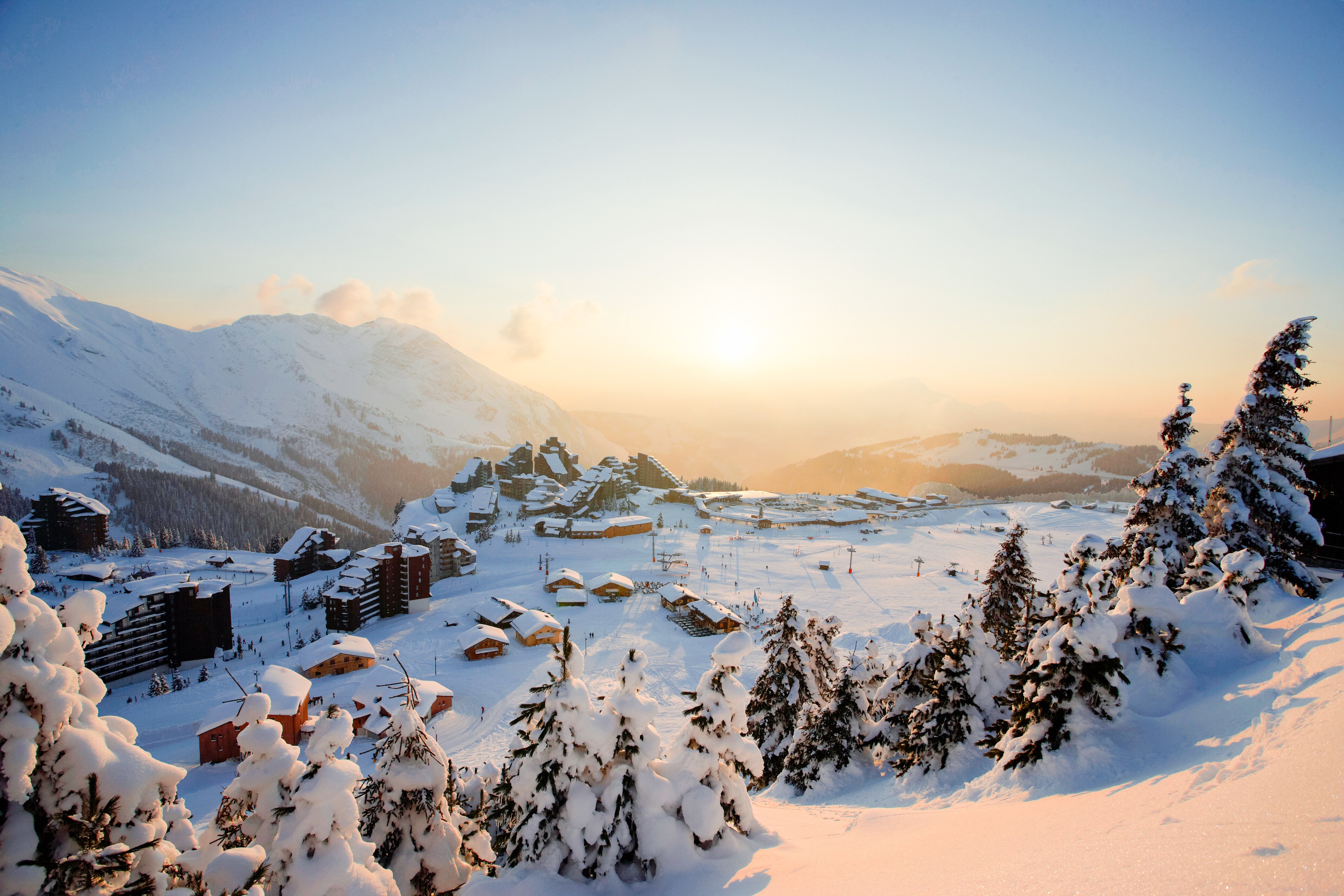 Photo cntraveler.com
Lake Louise, Canada
Our selection would be incomplete without the North American landmark destinations. Many of them are magnificent, but outstanding is the one that is located in Banff National Park in Canada. Nature surely used all it efforts and paints to create such a masterpiece. From the beginning of November till mid-May millions snowboarders and skiers flock to Lake Louis to master their skills and enjoy the picturesque scenery. Many of them come here in the summer to go cycling, horseback riding or fishing. Every year this place hosts different stages of ski competitions, in fact the better place is hard to find.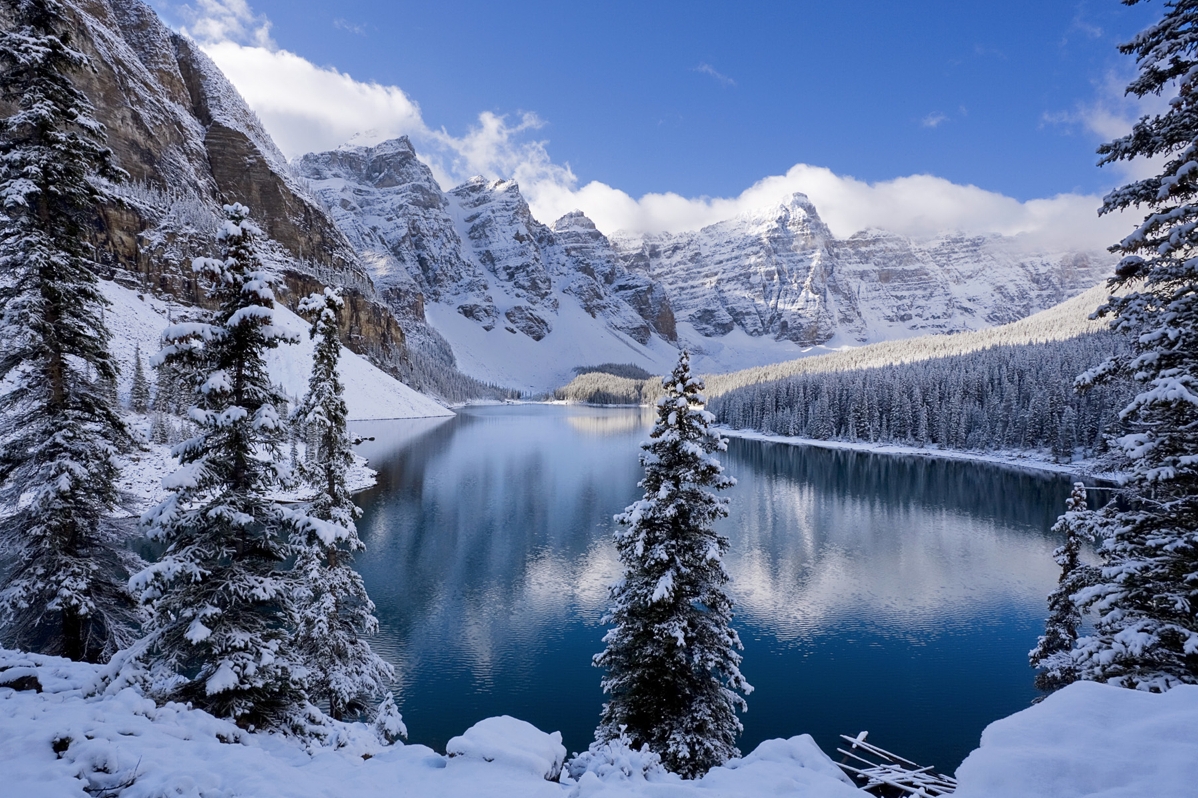 Photo basecampgroup.com
Cover photo snowonline.com