Skopje: Gratitude in Balkan Style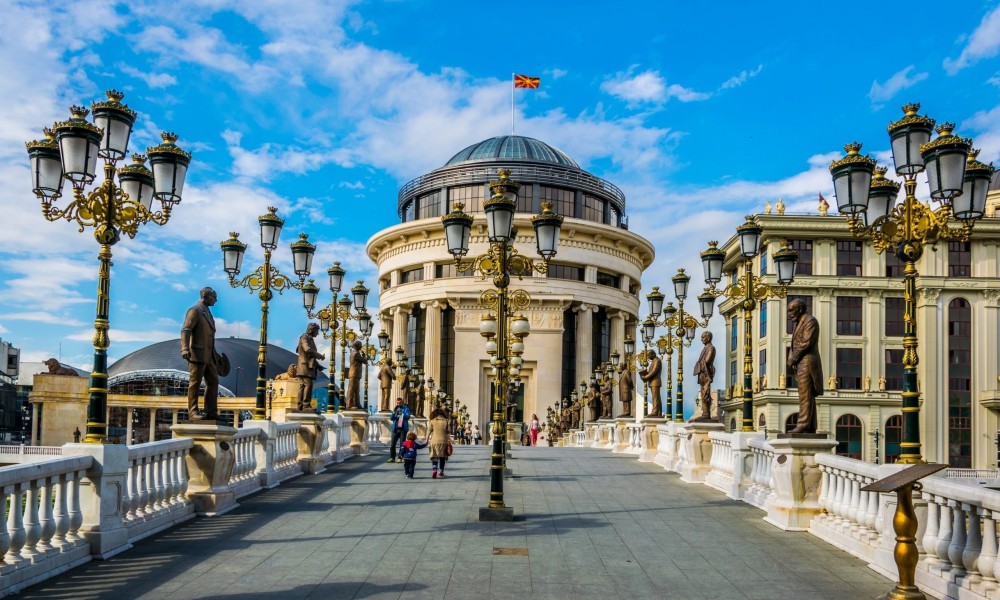 Having survived economically difficult 1990s, dissolution of Yugoslavia and even several wars, Balkan countries have been recovering from the spin and becoming not just stable but also popular for tourism. Alongside wonderful climate and relative availability, they win hearts of travelers with ancient cities, rich in terms of monuments of culture. Today we talk about one of them – Macedonian Skopje.
The Heart of the Balkans
Skopje, located in a picturesque intermountain valley of the majestic Vardar River was founded as far back as in times of the Roman Empire. In the large scheme of things, up to late 20th century when peace settled in the region, deadly wars had been fought over this territory. It seems like over a period of its rich history all peoples and ethnic groups of South Europe managed to fight for Macedonian capital. This is probably why Bulgarians, Serbians, Macedonians, Turks and even Austrians and Italians consider the city own and dear.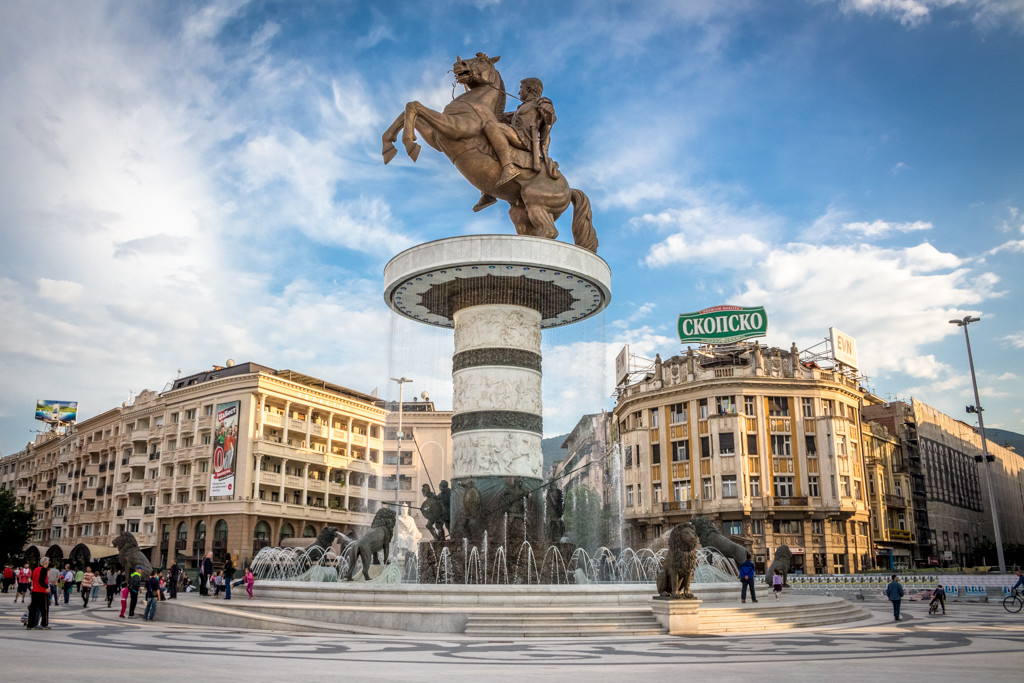 Photo hesweetestway.com
I suppose, even dwellers of the Balkans cannot make head or tail of mutual conflicts and pretentions. Most important is that blood is finally no longer shed and all disputes got transferred to a completely different level to continue over a glass of wine or at a football field while Skopje itself, having resurrected like a phoenix from ruin and poverty of 1990s, opened its doors to everyone who comes with peace.
A Walk around Today's Skopje
Several years ago the capital of Macedonia concluded a serious reconstruction and changed its appearance significantly. Using money allocated mostly by the European Union, the city and especially its historical centre got modified literally beyond recognition. There wasn't a trace left of the communist metropolis left over after redesign of Tito times. Nowadays Skopje resembles a quite and successful Western European town with narrow pedestrian streets, spacious squares and perfect navigation for tourists. Pop-up gipsy markets, illegal trade and lack of any kind of traffic regulations – all of these have fallen into oblivion therefore though they still say about the Balkans that the region is quite chaotic and extreme at times, this opinion cannot be applied to the capital of Macedonia.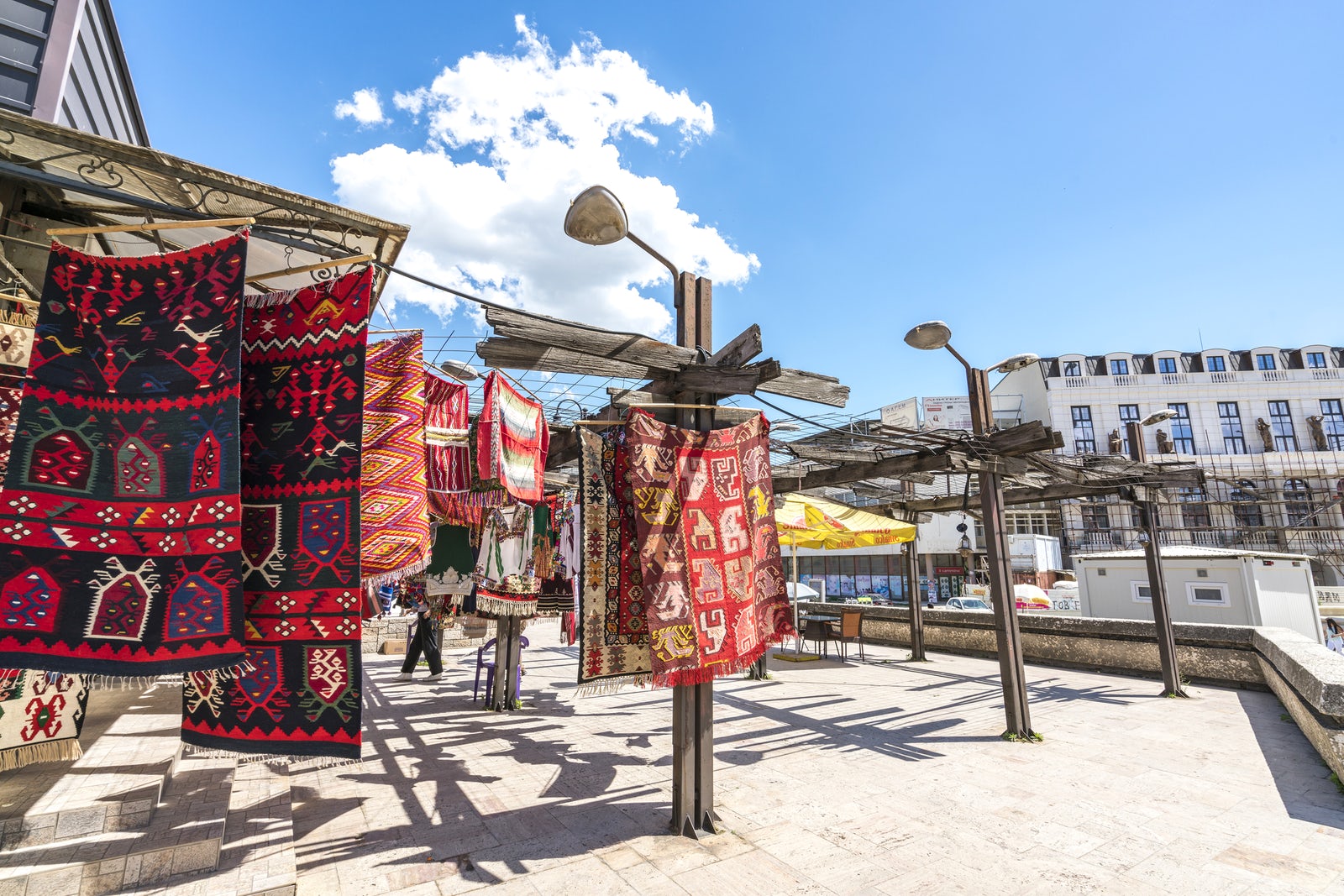 Photo itinari.com
Renovated monuments of architecture and valuable historical objects found new lease of life therefore there really are things to look at and even a week may not be enough for full immersion. We attempted to come up with our own list of "must-see places" that can be covered in several days, although one can easily spend a whole week in the city without getting bored. It is probably best to start with Kale Fortress. It is located on the hills from where an incredible view over city centre and Vardar River uncovers. According to historians, the citadel was built a couple of centuries prior to the Common Era to become, as a matter of fact, the first settlement on the territory where later the city was found. Its walls served as barracks, prison and military headquarters. After wars the fortress was normally reconstructed by people, who won Skopje, that's why certain elements of it remind both Turkish and European government. Nowadays Kale is a place of choice for both citizens and tourists to have rest at because a wonderful garden is set up in its territory where theatre performances are put on act and where street musicians play in evenings.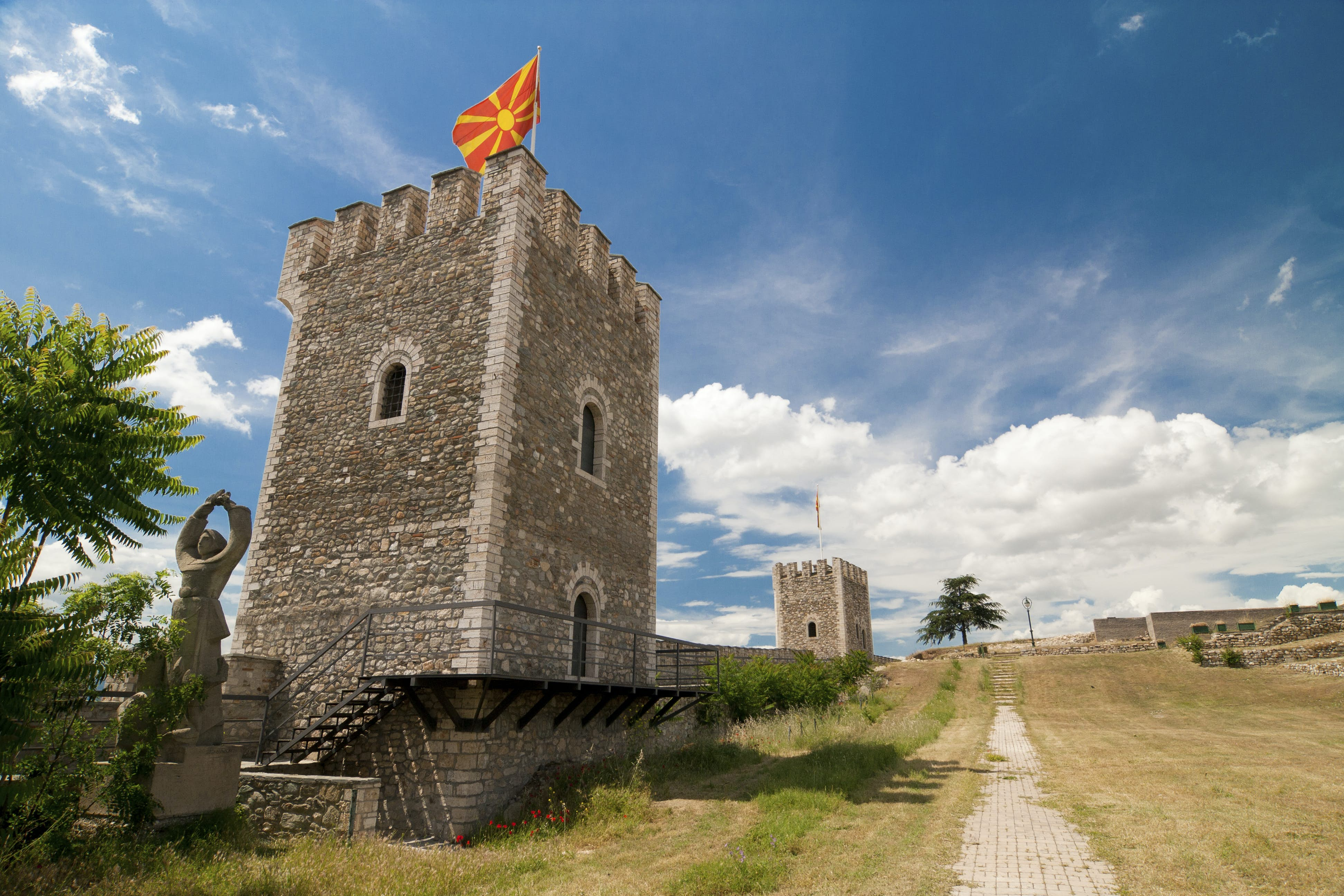 Photo lonelyplanet.com
Second symbol of the city that decorates the city flag is considered the Stone Bridge built in the Middle Ages. Alongside purely utilitarian function – connection of the two banks of the river – it also serves a very important aesthetic purpose being one of the best medieval monuments in the world on the whole. The construction is solid, indeed, because it even survived extremely powerful earthquake of 1963 that almost completely destroyed the city in 20 seconds. When off the bridge, we get to what seems like a different world – Western district called Charshija, its name translates as the Old Bazaar. This net of narrow and entwined streets makes for a whole trade district with Turkish shops, baths and Mustafa Pasha Mosque being its indisputable adornments; the latter one is famous due to its unique decoration and color plates. It was built about the same time as the Stone Bridge and it, too, managed to live through all the wars and whims of nature that mercilessly landed on Skopje.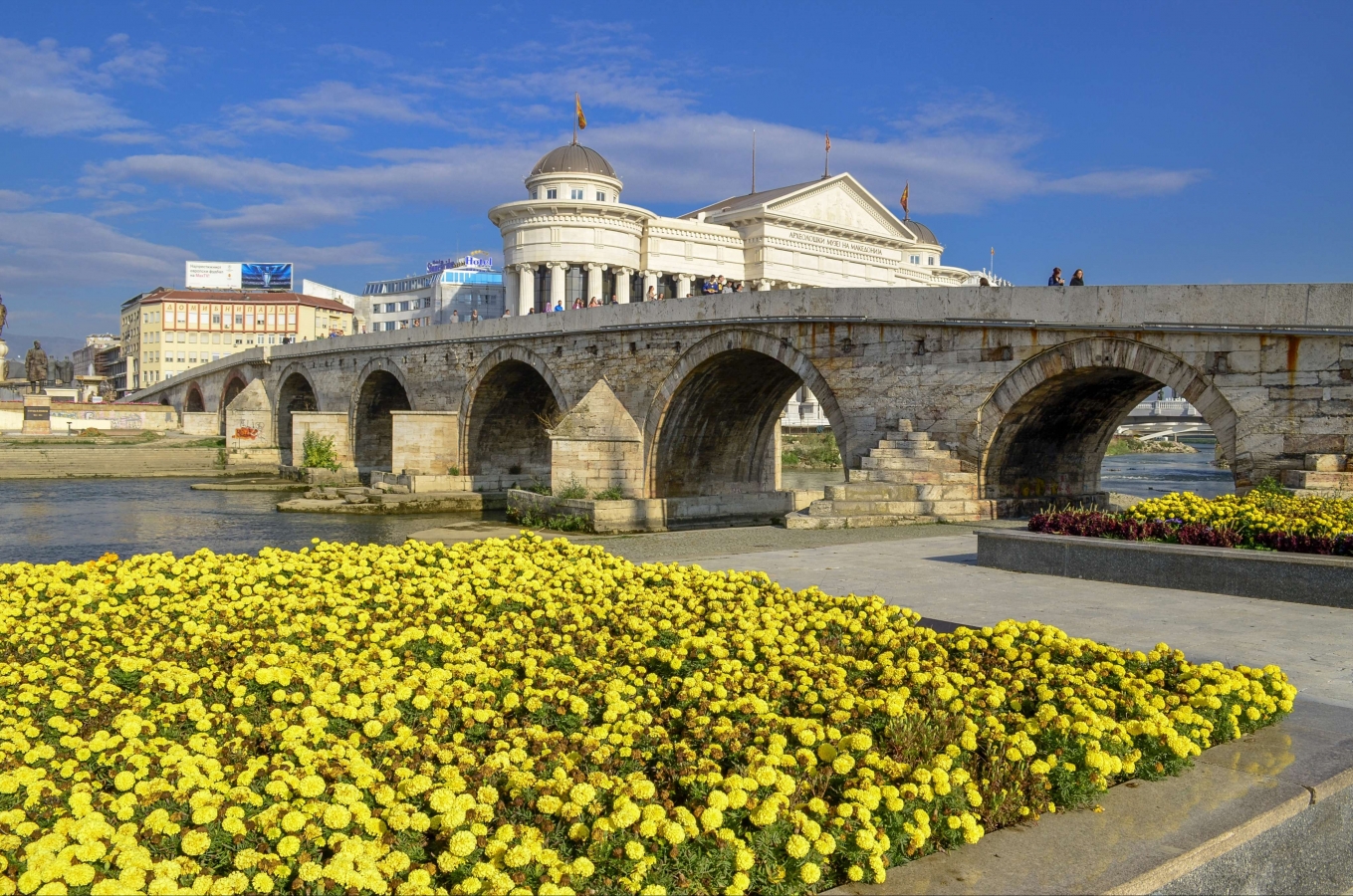 Photo bhfieldschool.org
Church of the Holy Salvation, decorated with very skillful carvings and frescoes, is commonly believed to be the main object in the capital for the orthodox people. Because it was erected in the times of Turkish government, a decree was issued that it had to be lower than the smallest of mosques so Christians had to build it partly under the ground and do without any bright elements at all. And that's the way it turned out: modest yet tasteful. If you have a look around its territory and carefully study the construction itself, we give you 100% probability that you'll remember it forever though it reminds an oblongish ordinary house.
Read also: Ohrid: Jewel in tourism crown of Macedonia
For Tourists
In Skopje each guest, after getting full of looking at monuments, should definitely try local cuisine, even more so with local restaurants being one of the cheapest in Europe, however, it doesn't influence culinary richness and skills of chefs. National cuisine is remarkable because both Slavonic and eastern traditions are combined in it masterfully; 20 euro can buy you ample amounts of meat, vegetables, cheese, bakery and either great young wine or strong rakia for two. We specially recommend Destan restaurant where, according to many Macedonians, they cook the best kebab in Europe. All recipes (and rumors have it that they are over 500 years old) are kept strictly confidential. This may be a beautiful legend but it tastes truly heavenly.
Photo pinterest.com
Alongside tasting, each tourist must commit at least one good deed even if it's just walking an old lady across the street or helping an old man carry his bags. Each trifle "counts". And all because Skopje is Mother Teresa's homeland and people there try to be like her, at least in some things, even the smallest ones. So if you want to do somebody good – don't be afraid to look ridiculous or obtrusive, they really will appreciate it in the capital of Macedonia.
Cover photo lonelyplanet.com