We were there: Jamaica is the island of freedom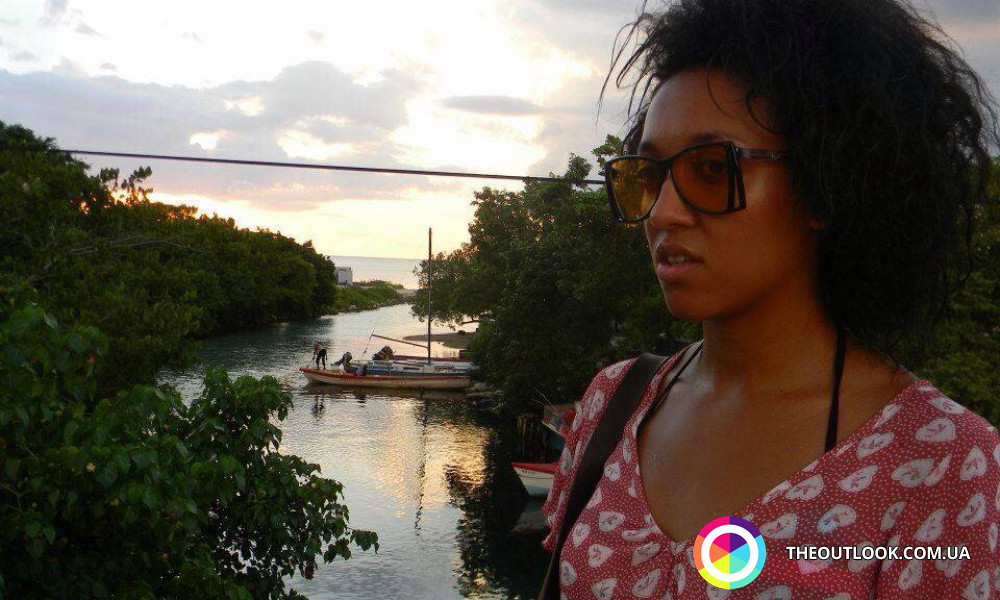 Travels always have different meaning, as every person sets off a journey by his own reasons receiving unique fulfillment because of that. Angelina Diash is African and Ukrainian, so, she knows firsthand what it means to differ from the main mass of people even if it takes to the native land. There have been the curious glances, not always loyal perception of her peers at school and even attacks of skinheads. That is why for her first trip abroad she has chosen a parching country where dark-skin people live.
'The main purpose of travels to Jamaica is to appear in the environment where you are not going to stand out from others and live out life in such conditions as well as, certainly, taste all the amenities of this unusual state', Angelina started our conversation.
I arrived by air at night. It was a complete mind revolution, perhaps, because Jamaica became my first foreign country of visit. Moreover, I appeared in the atmosphere which differs absolutely with the air, people, nature, food, and climate, first and foremost. Here it is very hot and humid. In the afternoon it happens to such an extent that one has power only to lie on the beach feeling the so-called sensation of resort…
I would like to have understood and felt this country that is why for the rest I have chosen two places. At first, it seems to be Montego-Bay, the second largest city and, if it could be said like that, travel center. Here I stopped at hotel and looked at Jamaica as the typical tourist. The hotel 'all included' with comfortable suits, entertaining program and an outlet to the sea mean an absolutely convenient civilized rest. Besides, in our hotel we had only three stars.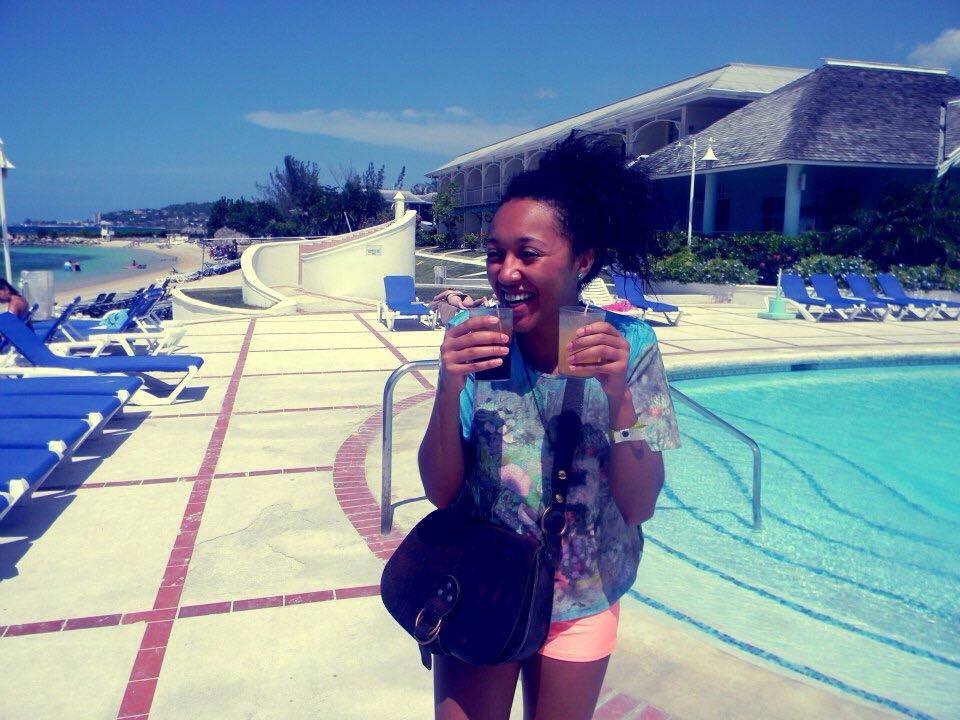 One should plan his day in such a way to wake up very early (nearly at six o\clock in the morning), go swimming and return to hotel before the full blaze of sun. In the meantime, one has to enter the city and go sightseeing almost in the evening, at least, not earlier than 5-6 pm. Verily after this time I had been walking along the center of Montego-Bay, saw monuments depicting social activists who fought for the independence. However, I wanted not only to visit usual travel places, museums, because my purpose was to attend more exotic and unusual location and feel the true life of the country. For example, we went to the bay where a great deal of crocodiles lives. Personally I am against a zoo, that's why I try to look at the animals in the natural habitat if there is such a possibility. Also, we fell down the river at the boat, observed nature, saw exotic birds, and it was very beautiful and floaty.
As well, I was able to attend 'exotic' Jamaica bar made simply from the branches and situated in the middle of Caribbean sea directly at the reef. The locals call it 'Pelican'. Of course, there I tried true Jamaica rum enjoying the view of sea…
Among the excursions the most memorable one was the trip to the cane fields. We had a possibility to observe how this plant is gathered, and then rum is made. It is very interesting as cane could also be eaten. You just break and chose the middle, it is sweet and healthy.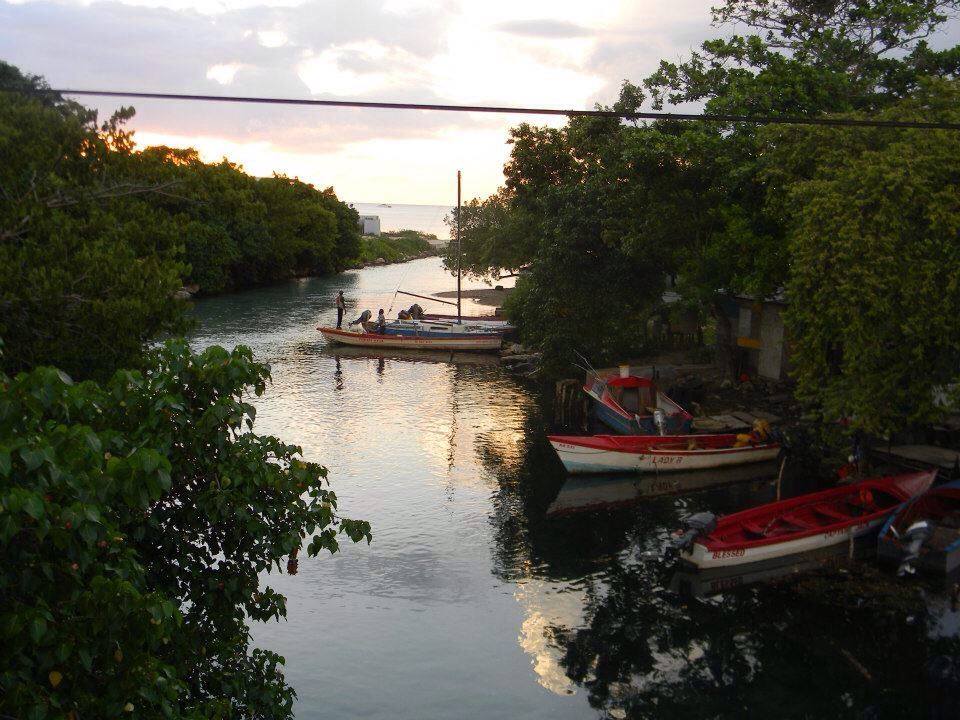 Largely, the food at Jamaica is not peculiar. In hotel it was absolutely usual, nothing special, and instead of sea products (what could be logical for sea country) they have given the usual chicken. All the juices wherever you buy then are incredibly sweet to such an extent that it is impossible to drink. Even in orange or grapefruit ones you do not feel any imply onto slightly sour taste. Though, there are simply luxurious fresh fruits – apart from mango which we know well I was able to taste a lot of exotic ones. At the streets there are a lot of booths where one can try the local fast food. Mainly, it is rice with species and vegetables. In liqueur shops there are different wines sold, ratafias in little bottles like we use for the cough syrup.
I spent the second half of my trip in Negril, true local ghetto. It is very strange controversial place as absolutely different houses from the poorest hovels to the luxury white villas. There I rented a house from the local Rastaman, indeed, luxury mansion.
Before the trip to ghetto even local citizens immediately had warned to be careful as there could be dangerous. However, I came to my 'mini-investigation' with the positive energetic. The only thing was that sometimes we were offered with marijuana joints and guys often wanted to get acquainted with us trying to invite us to communicate.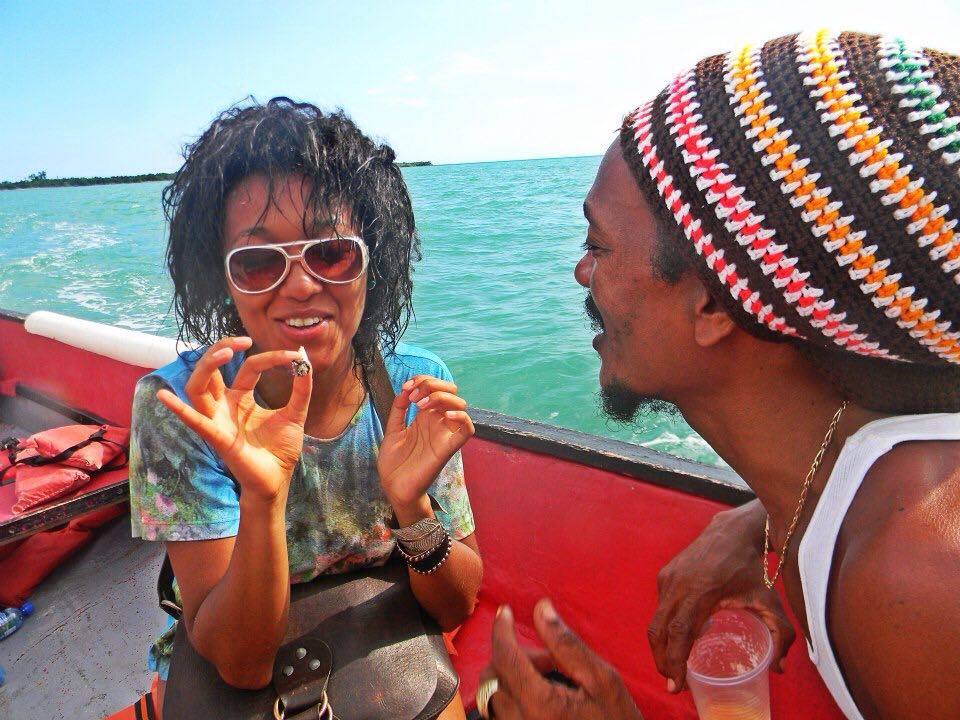 In the little cities like this one there are almost no tourists. That's why any people who are not Jamaican is perceived as the tourists… The locals want to receive money for literally every service from the travelers, even for giving direction. Taking into consideration that I have dark skin locals had warmer attitude, they gave compliments, however, they understood far off that I was not from their country. Asking the tourists for money is the so-called local business. Nevertheless, in case you tell no, nobody is intrusive or extorts finances.
There everything is going very slowly. For example, locals noticed that I was tourist even though I am with the same dark skin as they are only because I walk quickly. I think that it is connected also with the mass smoking weeds. For them it is commonly accepted, like, say, we have cigarettes as also a part of Rastaman culture. However, not everybody smokes as everyone should mind his own business. For instance, the Rastaman in whose house we lived also worked for us as the driver. What fascinated me was that even driving he did not stop holding marijuana joint. At first, I was scared of that and even asked if it was not dangerous, however, he replied that he had been driving like that all the life, and everything is alright. Smoking weeds at Jamaica in public places is forbidden by law, but it does not distort their attention.
Once, walking along the local places, I got familiar with well-known Rastaman. He lived not in the jungles, however, far away from people and houses, among the rich plants. His residence is such flimsy house built simply from the branches and leaves. The interior is also created hand-made, particularly, plates from coconuts, musical instruments, etc. I saw him on the street when he was playing drums and singing some song with the beautiful veiled voice, near the fruits which he then offered me to taste. Then I understood how people live there actually as because of warmth they do not need to build reliable house from concrete and brick.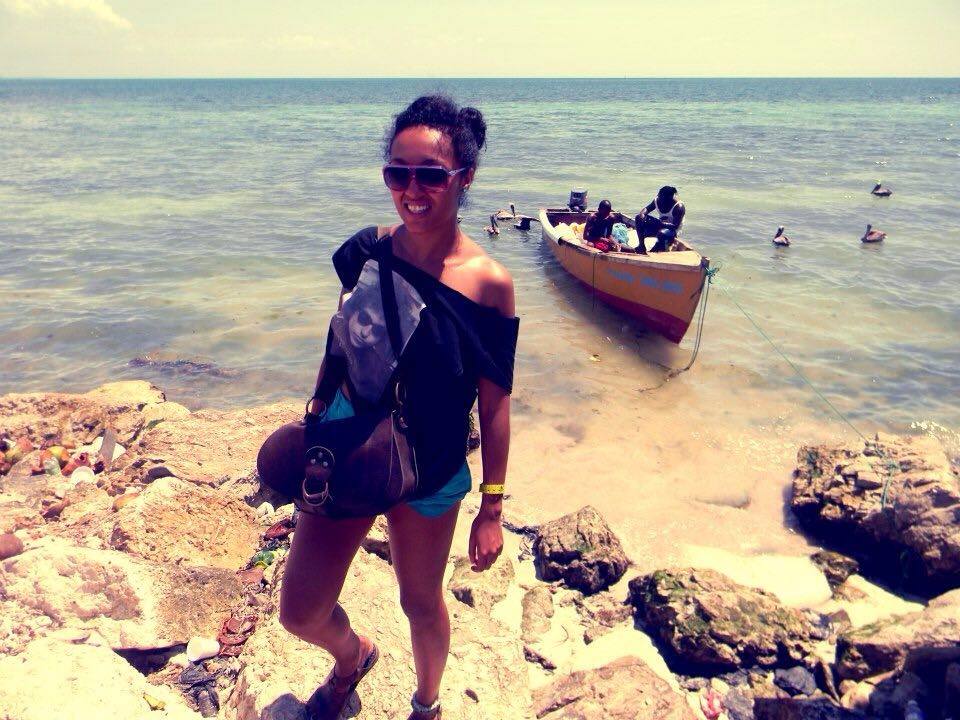 In general, Jamaica is the country of eternal carelessness and holiday. Here in any days of the week one could go to the disco as fun never ends. People have quite easy attitude towards work. For example, they simply do souvenirs from the creative resources, imitation jewellery from grains, plates from coconuts and sell to the tourists. I even have one as a memento saved, and it is truly solid and beautiful thing!