In the rhythm of passion. The most interesting facts about tango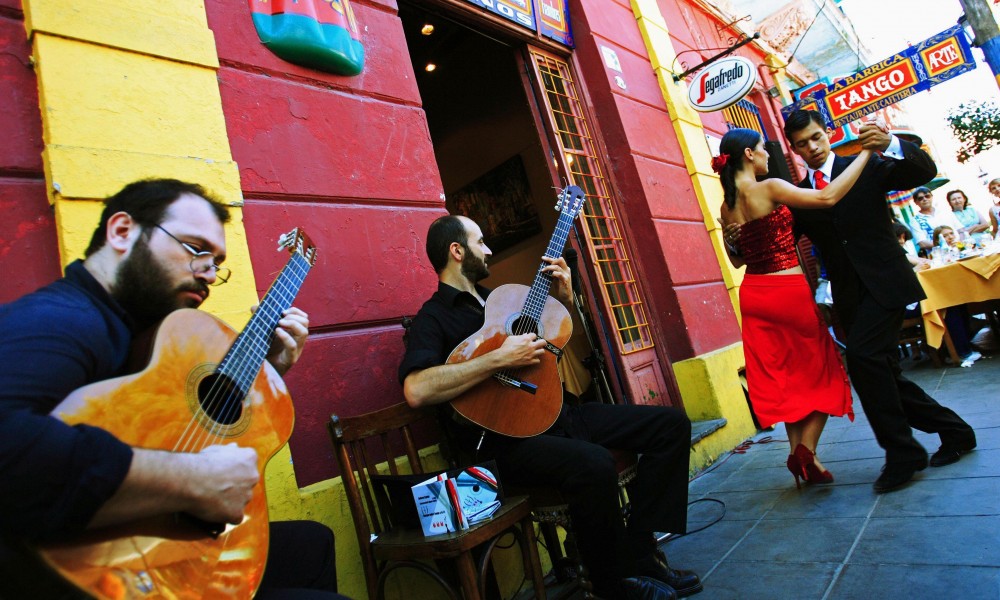 Heels clicking, skirt rustle, drops of perspiration. The pulse accelerated, the pupils are reactive to light, lightning is in the air. This is tango! This is tango! Strong arms, stare, burning touches. This is tango, tango, tango!
The story of one of the most popular dances in the world is mixed up. It is well-known that tango harkens back to the end of XIX century in the district of La Plata on South East of South America. This is port location where on the edge of millennia the crowds of immigrants are coming in a search of silver and better life. The area includes the modern Uruguay the citizens of which do not agree with the adjective 'Argentinean'. They are also willing to have a proud name of ancestors.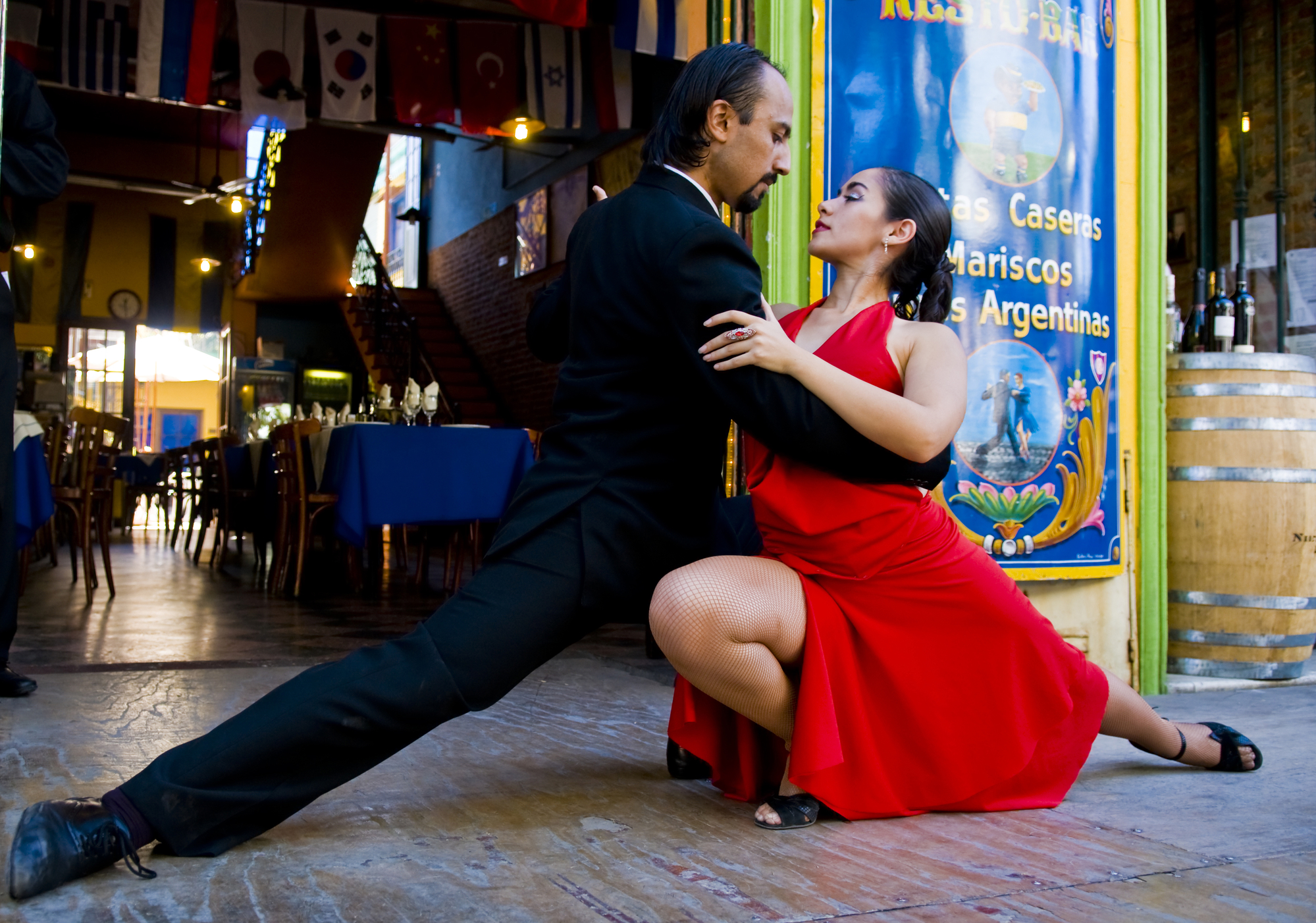 Photo esljobs.com

It is hard to identify in which port the tango was danced for the first time. It appeared under the influence of different cultures. The numerous immigrants from Europe and Africa made their contribution. The experts claim that cocktail was mixed on the basis, such as flamenco, polka, mazurka, habanera, candobre and other popular rhythms more or less.
In the middle of 20s in Argentina there were disproportionately more men. The true battles were led for the attention of women while tango was the perfect instrument of seduction. So as to impress the lady, the dancing lessons were taken. If it was impossible to win over beautiful woman, two unlucky fellows could make a duet as initially tango was male dance.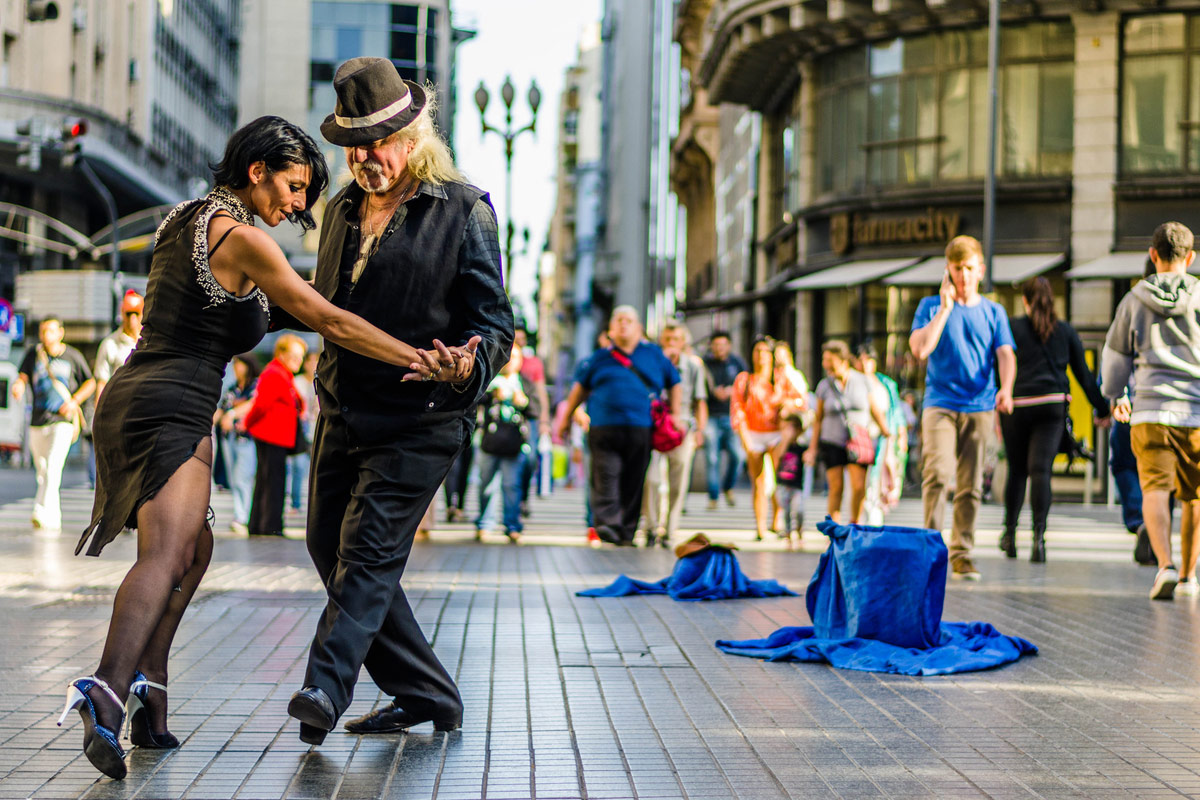 Photo expatexplore.com
Gradually tango from streets started getting into Argentinean houses. The tradition of 'milonga' (in such a way tango parties were called) has been alive even nowadays. There were some rules at such parties. It was accepted to perform four dances with one partner. If less, it means somebody did not like, if more, it meant they liked too much what was embarrassing.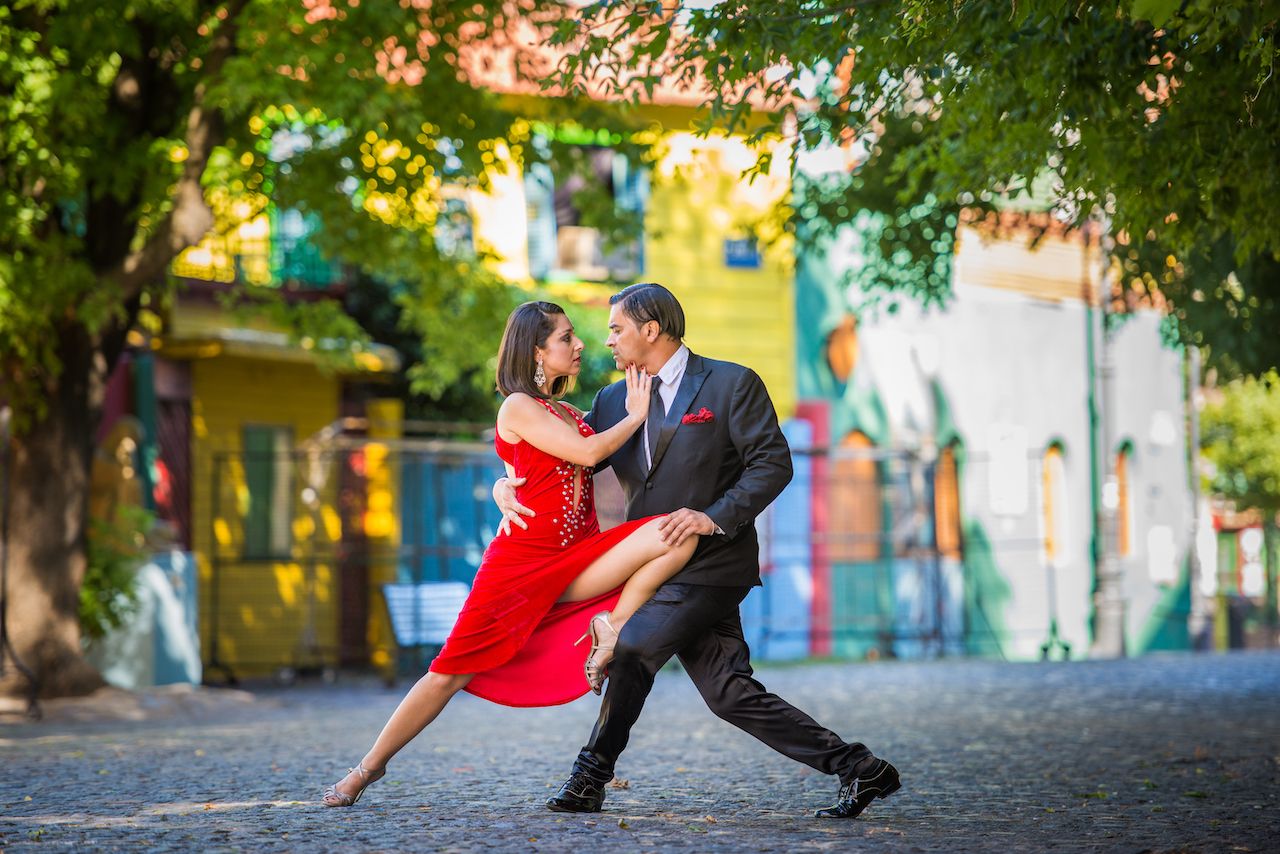 Photo lonelyplanet.com
The blossom of tango started in 30s when it got the status of national dance in Argentina. Carlos Gardel played an important role in its raising as this person is considered as the father of passionate dance. Annually in his birthday, on the 11-th of December, the International Tango Day is celebrated. Gardel is the author of one of the most famous compositions 'Poruna Cabeza'. The episode from movie 'Scent of woman' where blind lieutenant colonel Frank Slade played by Al Pacino dances for her became a cult. His words were so wise. ' There are no mistakes in tango. Not like in life. If you make a mistake, pretend that it was right and continue dancing'. Perhaps, because of that tango has not lost its crazy popularity for more than a century.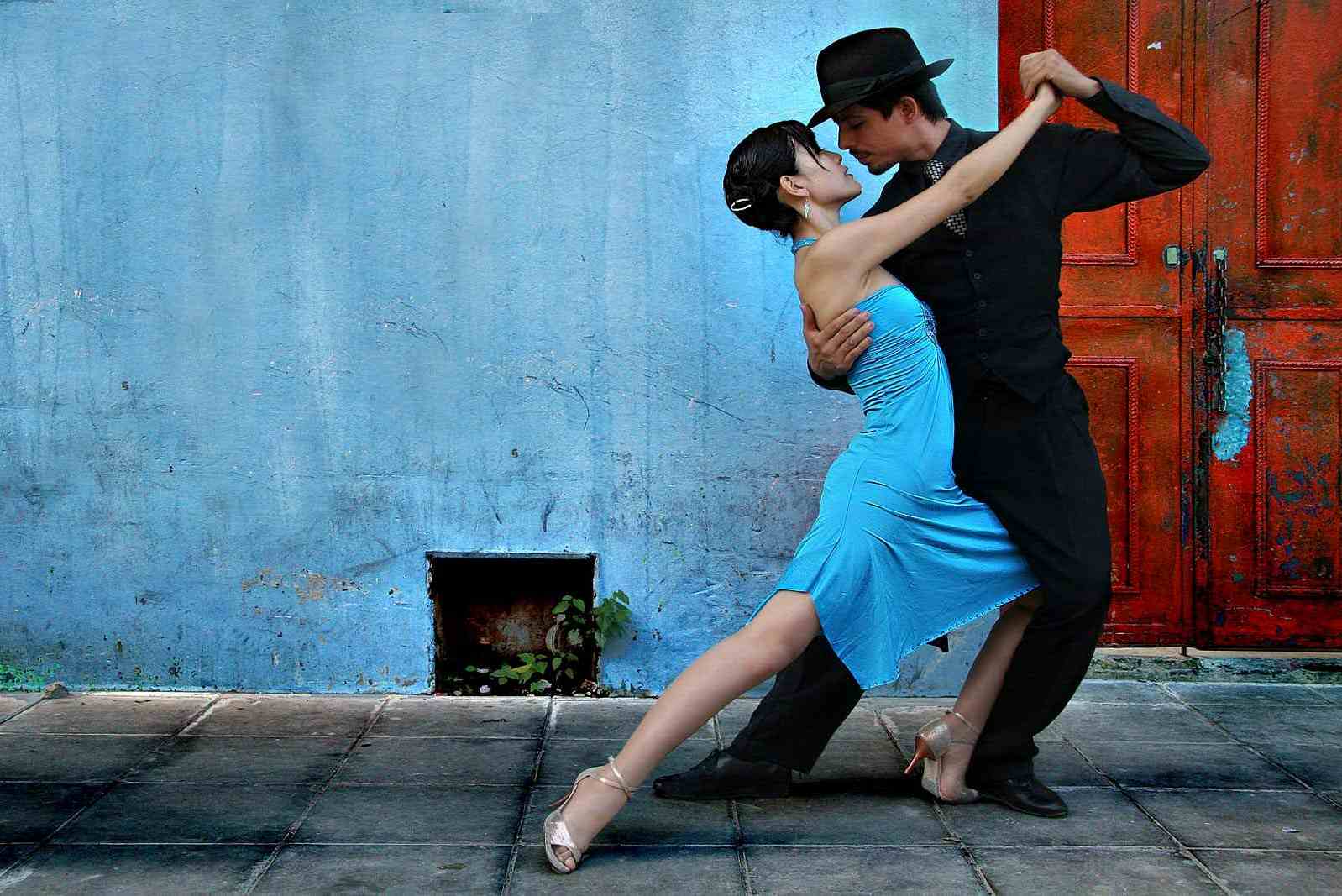 Photo matadornetwork.com
One more successful performance under 'Poruna Cabeza' in the movie Easy Virtue. Jessica Biel and Colin Firth dance crazily against the conditions and taboos of the highest society of Great Britain in 20s. Their characters learnt the mastership in Paris where such a fashion on tango started in Europe coming to the whole world. Finns also loved this dance so much that even created their analogue. There are many kinds of tango, such as liso, fantasy, salon, oriental, Nuevo, etc. However, there is main division to social and ball.
Read also: Caminito: Tango rhythm street
One more significant personality in the establishment of tango is Astor Piazzolla. He made a true revolution crossing traditional rhythms of tango with classic and jazz. Libertango is the most famous composition of him.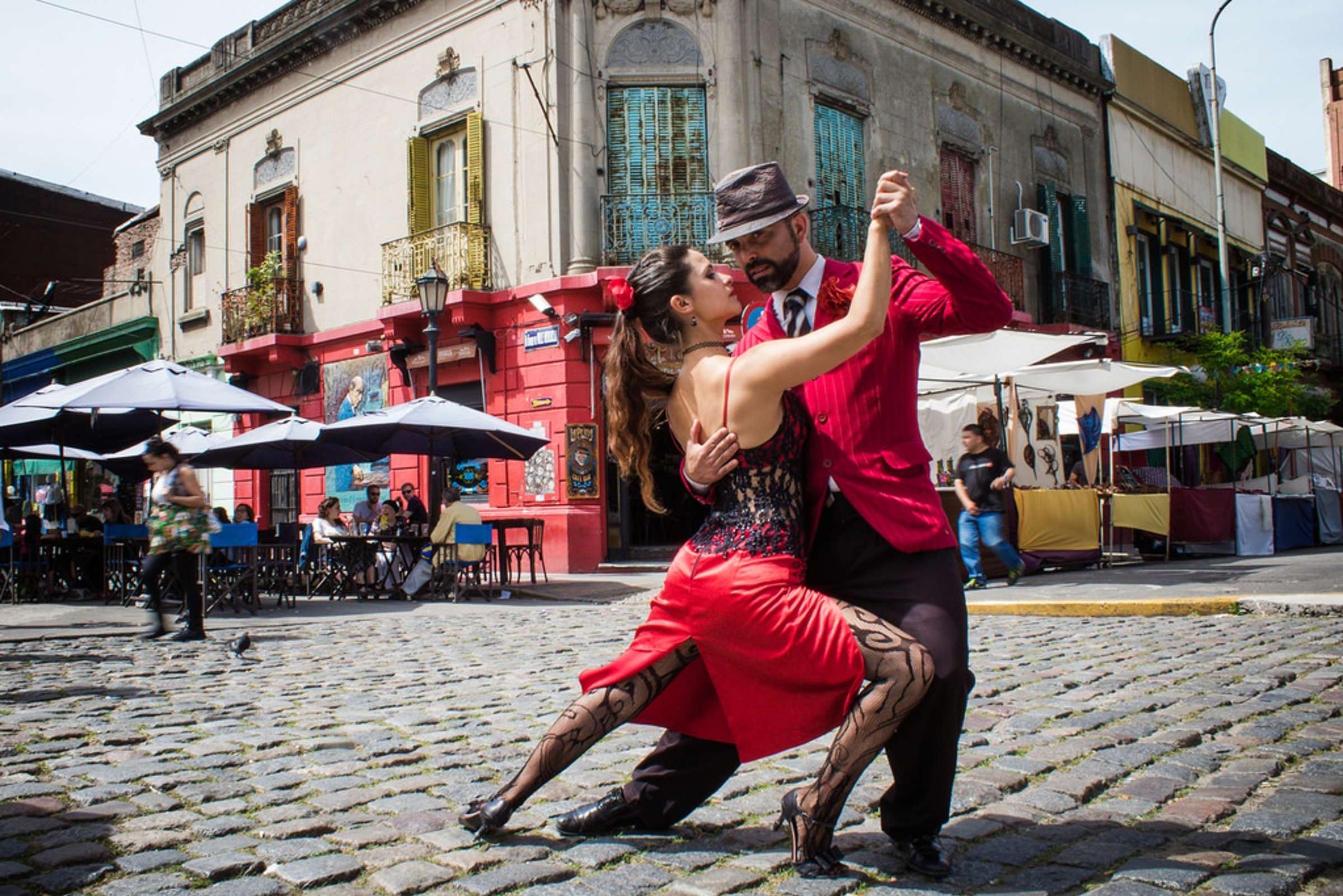 Photo contexttravel.com
When Moulin Rouge had been shown on screens in 2001 the world knew that cover-version on the famous song in the style of tango could be make so as to bring legendary essence. In such a way single of Roxanne of The Police band was played out. Their soloist Sting wrote it while travelling in France. The plot is based on the story of Paris prostitute. In Moulin Rouge the composition was sung again and played out not less successfully.
We could also be proud of our performers. In Ukraine there is unique orchestra Kiev Tango Project which performs world hits in tango style. They make it on the violin, bandoneon, piano, and contrabass. Just listen how they succeeded to refresh the popular Skyfall of Adele.
Cover photo tripsavvy.com