Caminito: Tango rhythm street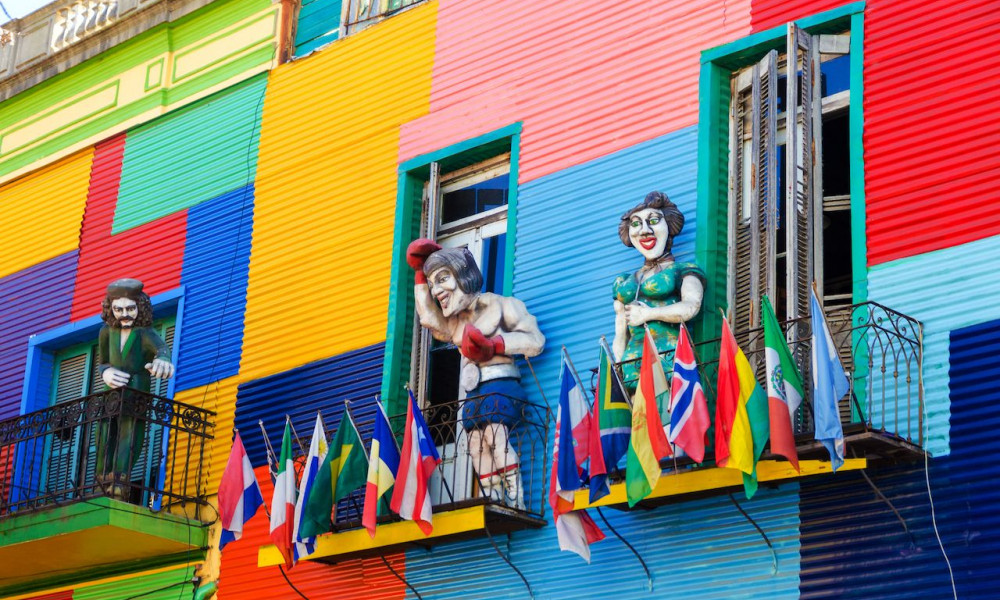 We are proceeding with articles telling "history of one street" and today we will tell you about one of the most beautiful and cheerful streets of Buenos Aires, which is called Caminito. It is located in the famous area of La Boca founded in the 19th century by Italian immigrants.
This place was a long time nicknamed "small Genoa" because of workers who poured into Argentina from Apennines, most of them worked at the railway station or in the port docks. They lived so isolated that in 1882 they even held a curious referendum voted to join Italy, but it is, of course, remained unrecognized. As years passed, homesickness came away; La Boca families of Italian heritage got used to living there, made friends with locals, and even founded a latter-day main Argentine football club "Boca Juniors". Nowadays this area features countless graffiti, posters and statues dedicated to the sport number one, so the concentration of football in blood here just rolls over.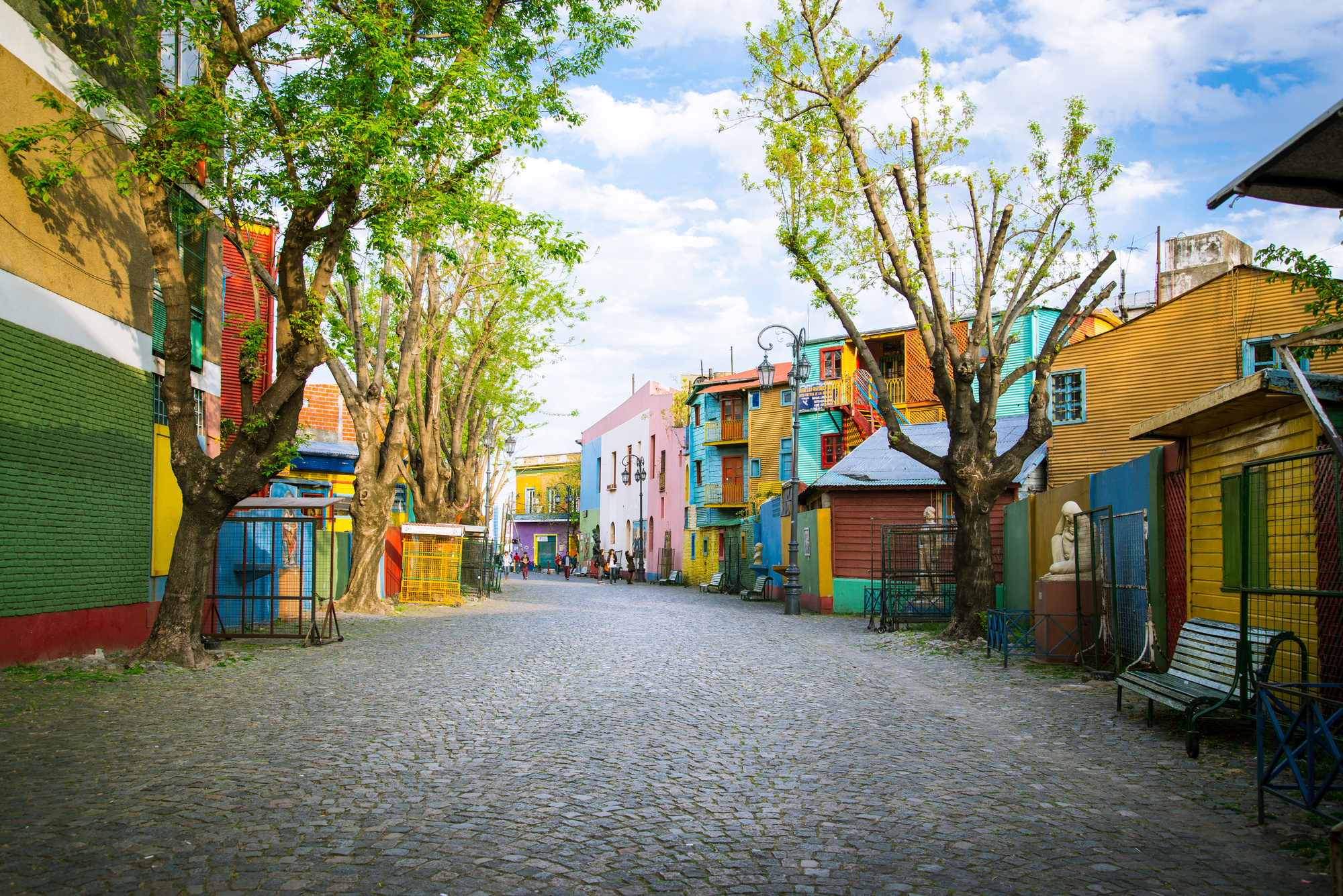 Photo otc-global.com

The Italians are cheerful people, and having chosen nameless street of La Boca, they started to enhance it by painting buildings in bright colours, thus turning grey and industrial outskirts of the capital into an attractive neighbourhood. But because they never had enough paint and money for it, "decor" came part by part, so that everything looks a little chaotic. Especially painters did their best in the now famous Caminito Street, which got its name in 1926 thanks to the famous Caminito tango, penned by Argentine composer Juan de Dios Filiberto. They say that the maestro loved to drop in local bars and cafes where dancing was very popular and guests had much fun. The name caught on quickly, which is not surprising, since looking at the riot of gaudy colours that surrounds you in Caminito, the legs themselves start to dance, mood goes up and you want to dissolve in that funky atmosphere.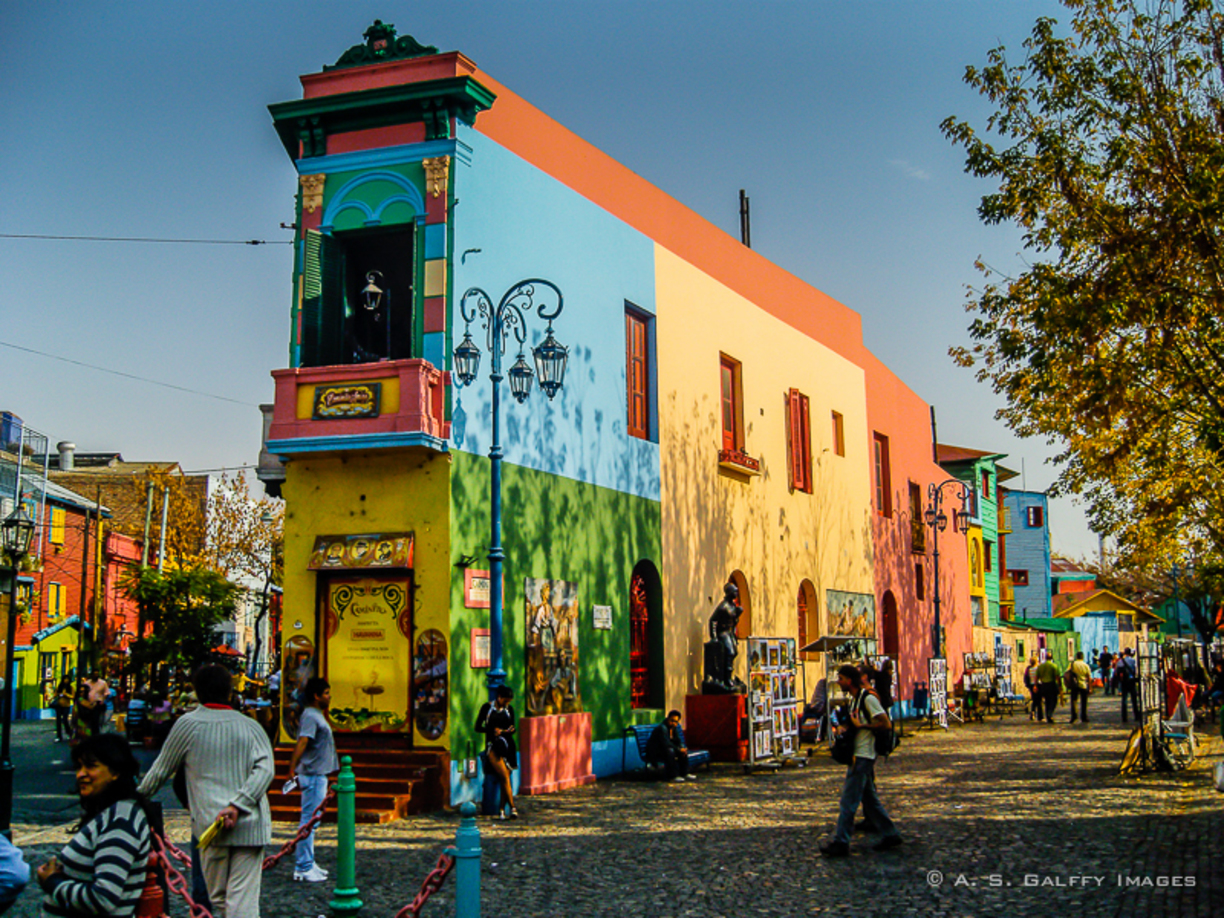 Photo trover.com
In 1959, when the district became a cult, and not only the descendants of immigrants from Europe, but the Argentinians settled there, local artists and activists persuaded the municipal authorities to turn it into pedestrian street with the status of a museum under the open sky. For that, it was decided to close the railway station and turn warehouses and docks in the living space or art objects. Since then, almost all the architects and artists of Buenos Aires want to try a hand and to build there something different. Artisans and craftsmen flock there from around the city with a variety of souvenirs and antiques. Prices for everything are far higher than anywhere else in the city, but you can find something unique, such as some personal belongings of the local god - football player Diego Maradona.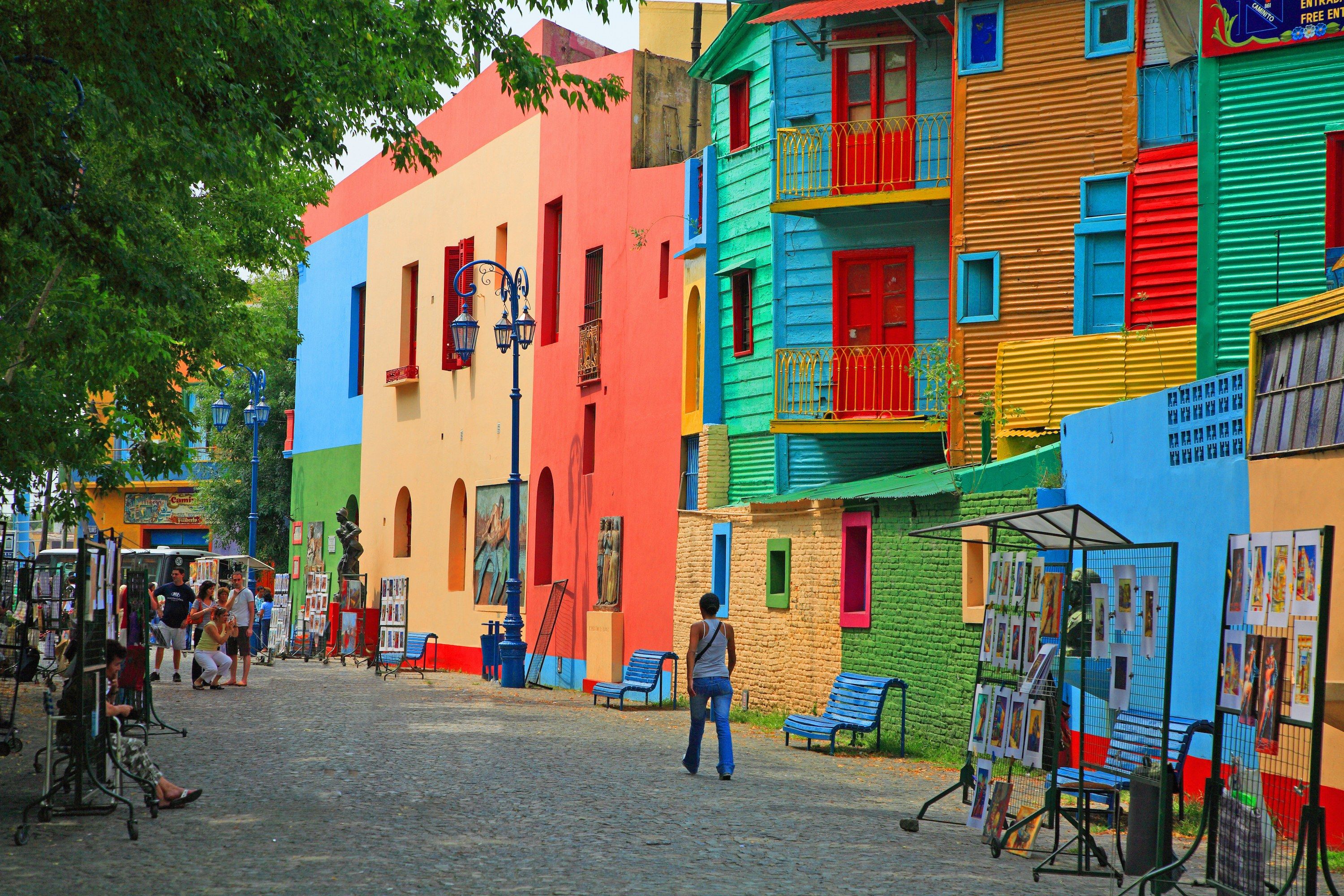 Photo pinterest.com
While all this beauty is being contemplating by hordes of tourists who descended upon never-ending festival of La Boca and with their mouths open investigate the place where the "real tango begins", pickpockets are operating through their bags and purses, as pickers are not less than the artists there. Especially dangerous it is at night: as several brothels operate in Caminito, and at night not only filchers, but real criminals come there.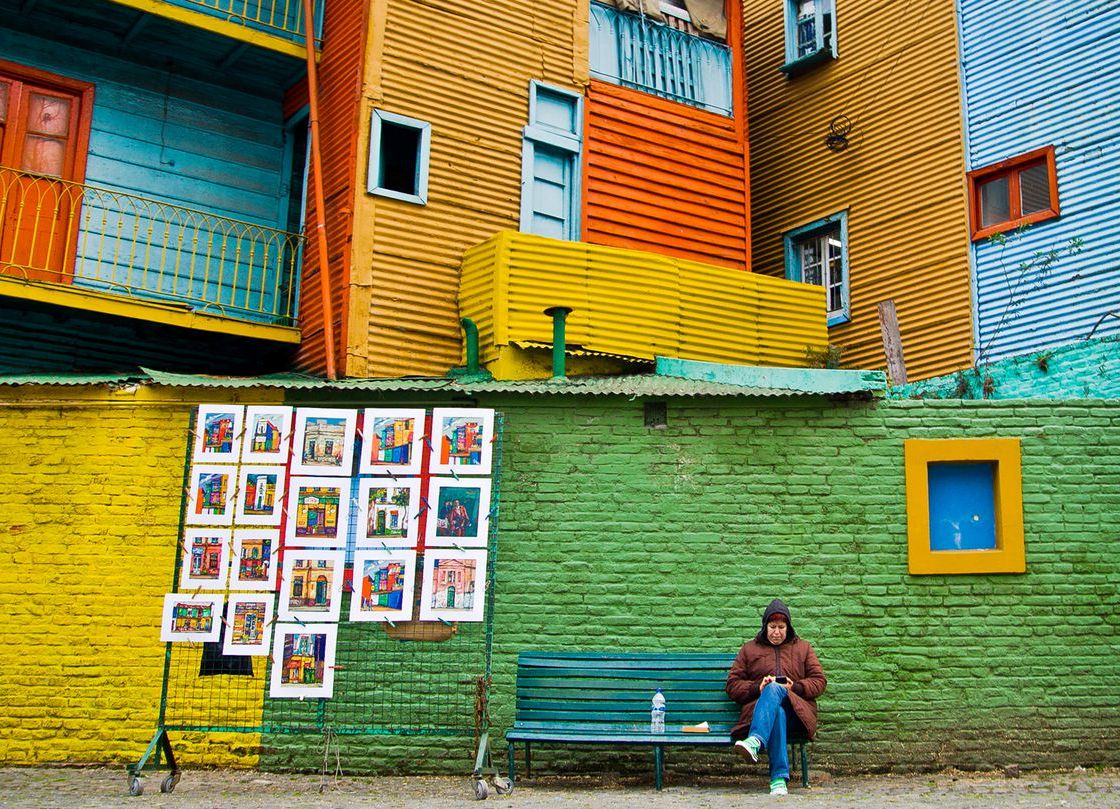 Photo mashable.com
However, in the evening when a pleasant coolness replaces heat, it is a good idea to walk through historic walkway, as you know, tango and passion are fuelled with risk. The best relax after a walk is hanging out in some of the many pubs, where from ordinary onlooker you can be transformed to a virtuoso tango dancer. To feel free enough, just gulp a couple of harsh wine glasses, and talk with the locals. If you do not know what about, two win-win topics are that the current Pope is an Argentinian, and about Leo Messi, and after a couple of minutes of talk you become one of them, and you find yourself humming Caminito tune.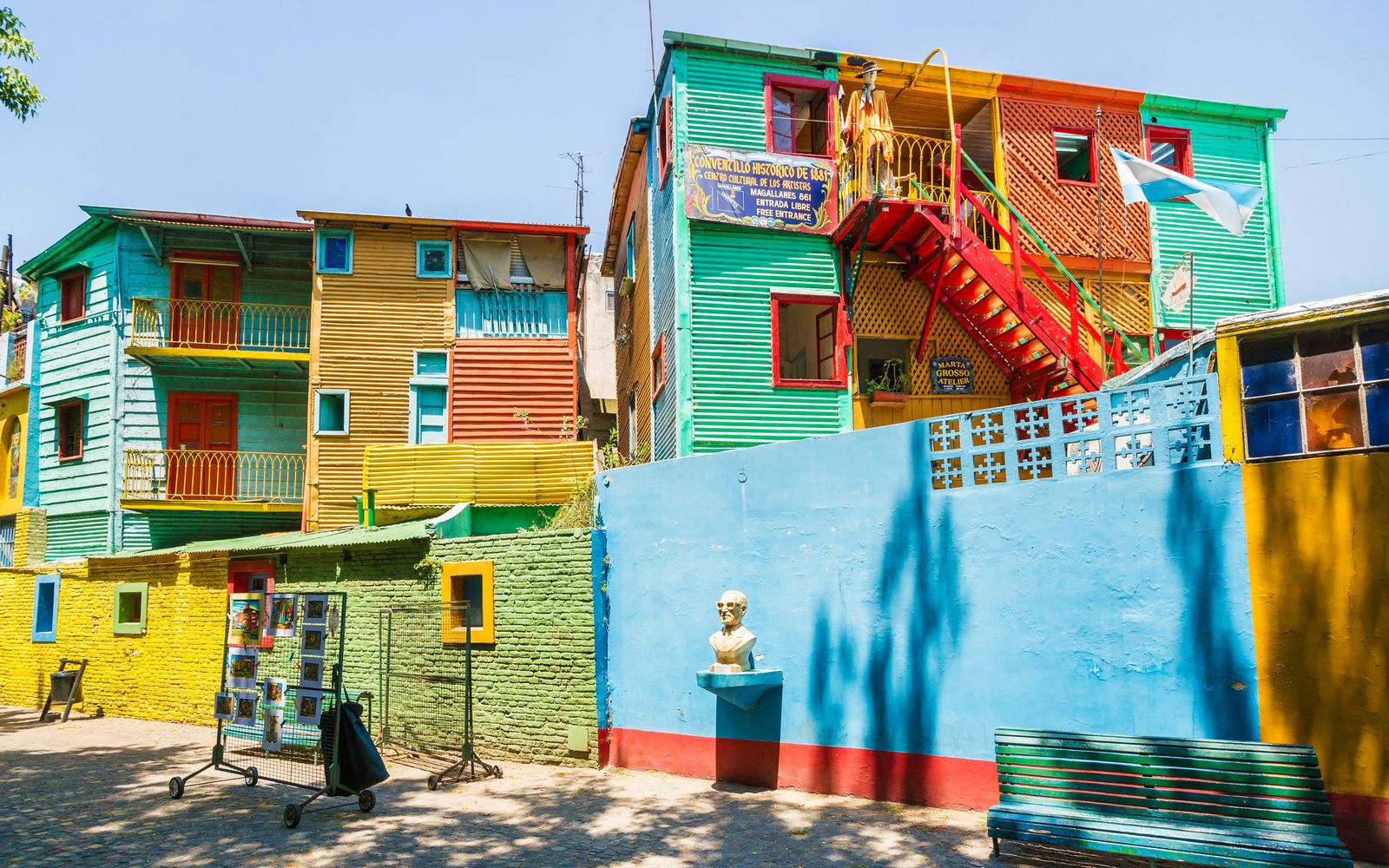 Photo pinterest.com
Cover photo matadornetwork.com