Cycle Europe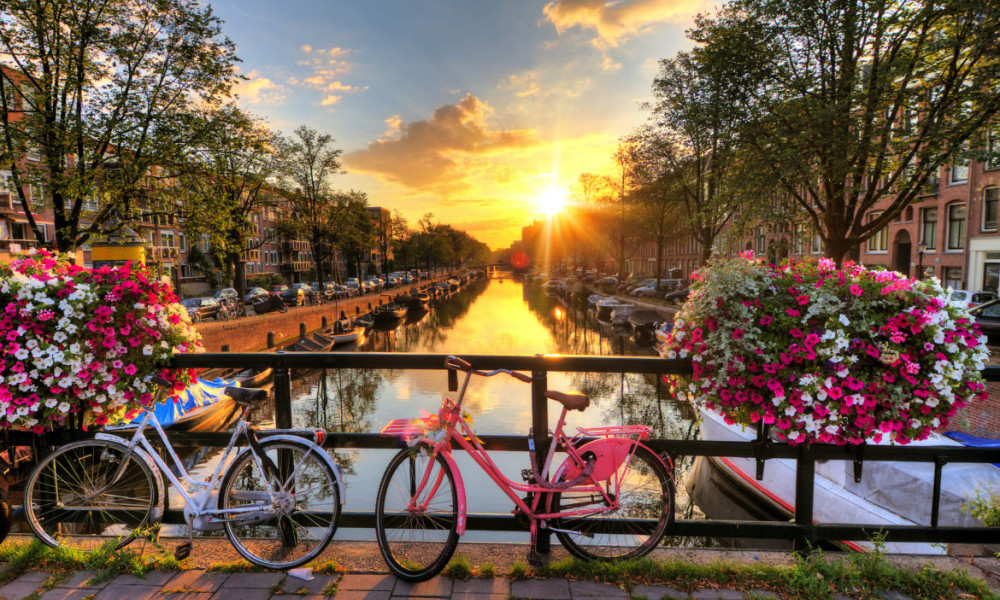 Summer is a great time for new challenges and voyages of discoveries. Outlook suggests making pleasure and benefits go together – and tells about most picturesque, interesting and mesmerizing cycling trails of Europe. Homeland of Cinderella and Little Red Riding Hood, Tuscany Riviera, medieval castles – you'll be recalling any of those routes as one of the most fascinating summer adventures.
Loire Valley (Orléans – Tours – Angers – Nantes – Saint-Nazaire)
This route will fit even low-trained cyclists. Although it has the length of 800 kilometers, this distance gets covered pretty easily: the road is gentle-sloping, without sharp ups and downs and has a great infrastructure. So there is a good reason why 800 thousand people opt for it every year; there is quite a number of families with children among them.
The road lies along Loire River through fruity vineyards, ancient castles, Loire-Anjou-Touraine Regional Natural Park and medieval villages where authentic French cuisine dishes are cooked and home-made wines served to them. The beauty of the route is that it bypasses large settlements which means that fresh air, birds singing and smooth whispers of the river will accompany you every step of the way.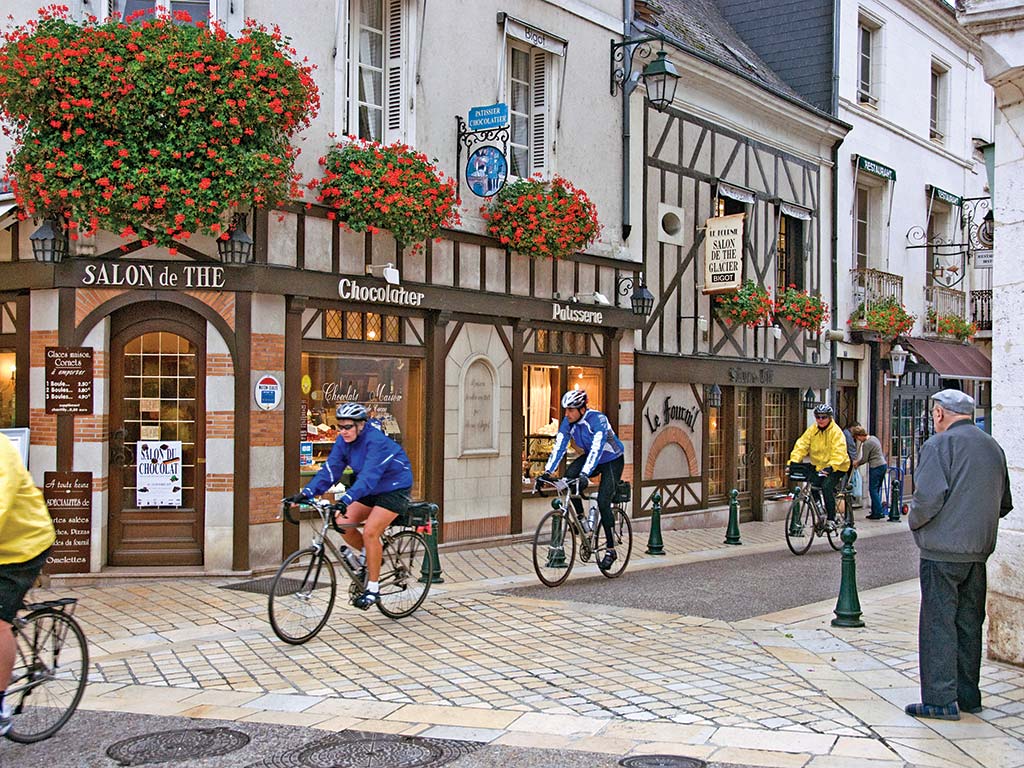 Photo backroads.com
Over 300 medieval castles are scattered around the Loire Valley. Many of them are known to book-lovers by the books of Alexandre Dumas, for instance, Amboise Royal Residence, majestic Renaissance Château de Chambord, Château de Chenonceau and the Garden of Catherine de Medicis. And to conclude with, yet another pleasant bonus of Loire cycling trail is that you can start and finish your trip in any spot. If you get tired and decide to end the journey, you can just drop your bicycle and the gear at one of numerous renting spots that are located on nearly every kilometer. Then you can take a Train velo Loire to get to civilization. Add to that, in summer it is equipped with a car for bicycles.
Fairy Tale Route (Hanau – Schwalmstadt – Hamelin – Kassel– Bremen)
This cycling route brings all the fairy tales of the brothers Jacob and Wilhelm Grimm alive. Little Red Riding Hood, Cinderella, Sleeping Beauty, Rapunzel, Old Mother Frost, Snow White and Town Musicians of Bremen – the road introduces you to castles and native villages of favorite fairy tale characters. This tourist trail has existed since 1975 and passes through 70 German settlements that are connected to lives and works of the Brothers Grimm. Many of them are included into the list of UNESCO World Heritage.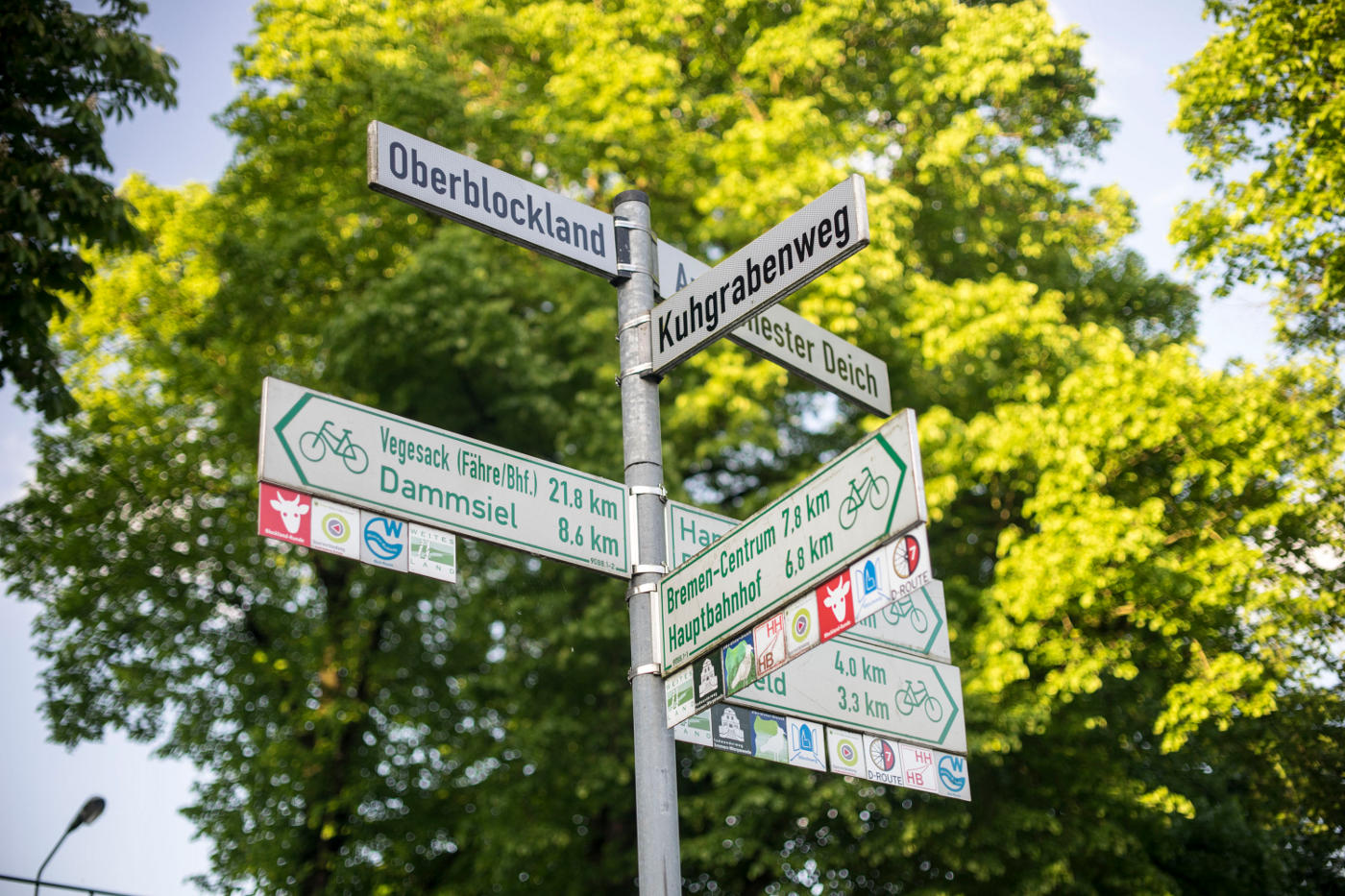 Photo bikecitizens.net
The trail 600 kilometers long begins in Hanau – the city where the storytellers were born – to go through 8 natural reserves, Hessian Central Uplands and most beautiful river valleys. On your way you come across Schwalmstadt, hometown of the Little Red Riding Hood; romantic Sababurg Castle, where the Sleeping Beauty was awaiting a kiss from a prince, lying in a tower; bewitched Trendelburg Castle where Rapunzel was incarcerated; ruins of Castle Polle where a royal ball took place, at which Cinderella lost her glass slipper; and finally Bremen – home town of the famous Town Musicians. It is there where the cycling route ends. On the main square of the city there is a monument to the characters of the fairy tale. The word is, if you rub a donkey's leg, you are sure to come back to Bremen again.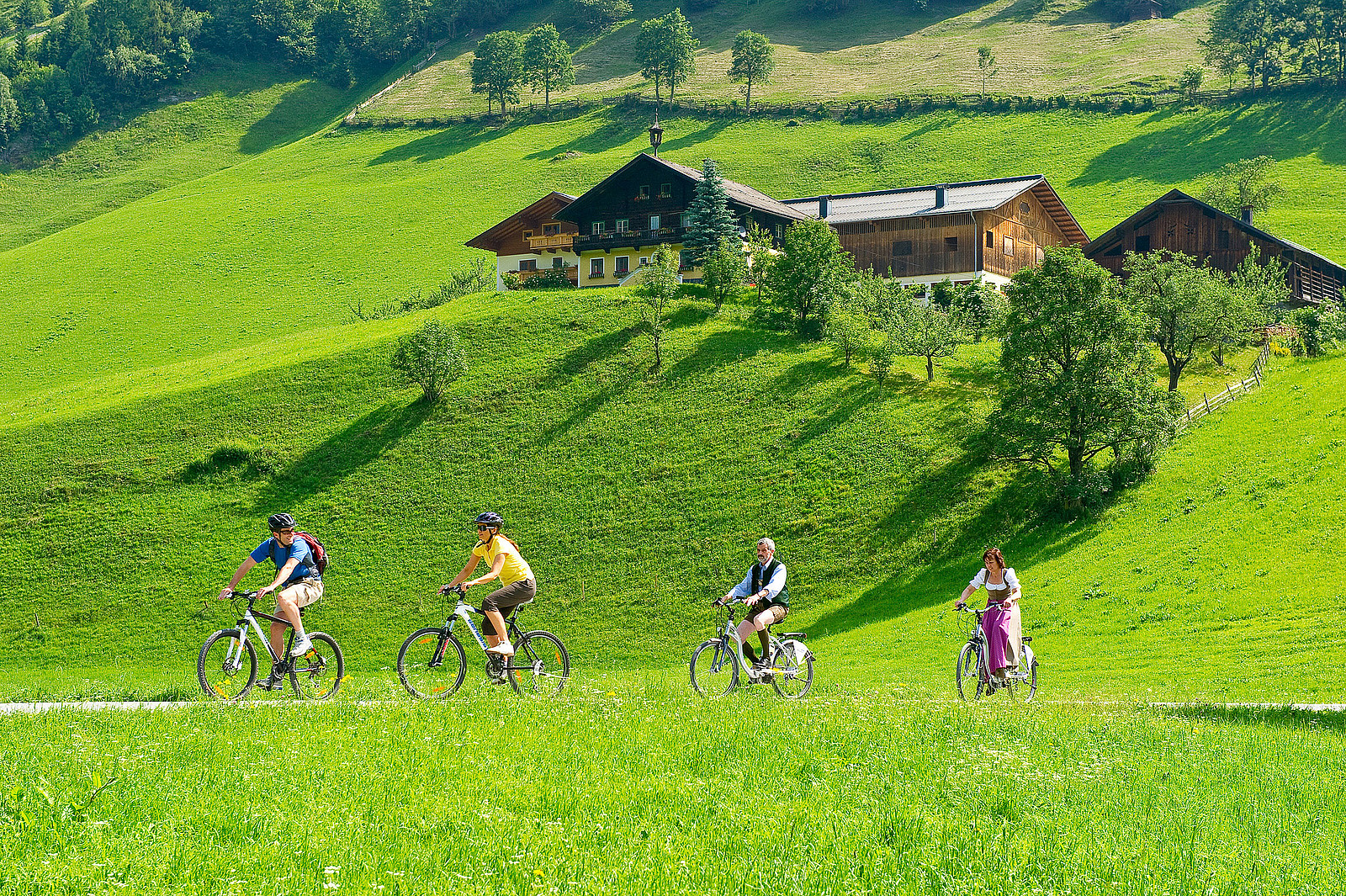 Photo tauernhof.com
Tuscany Riviera (Marina di Carrara – Pisa – Livorno – Grosseto – Capalbio)
Tuscany trail, unlike others, is short yet just as exciting. It is a great opportunity to combine beach rest with moderate physical load.
Tuscany is famous for its green hills, overgrown with vineyards, most beautiful sunsets and incredibly tasty regional cuisine. You are sure to come across all of those on your cycling way along ancient Via Aurelia by Etruscan necropolis in Populonia, famous Tower of Pisa and Elba Island. Despite the fact that the route almost entirely runs along the seashore, you almost cannot see one behind the exuberance of vegetation, but the hills overlook amazing views of medieval villages with Etruscan monuments and cypress groves instead.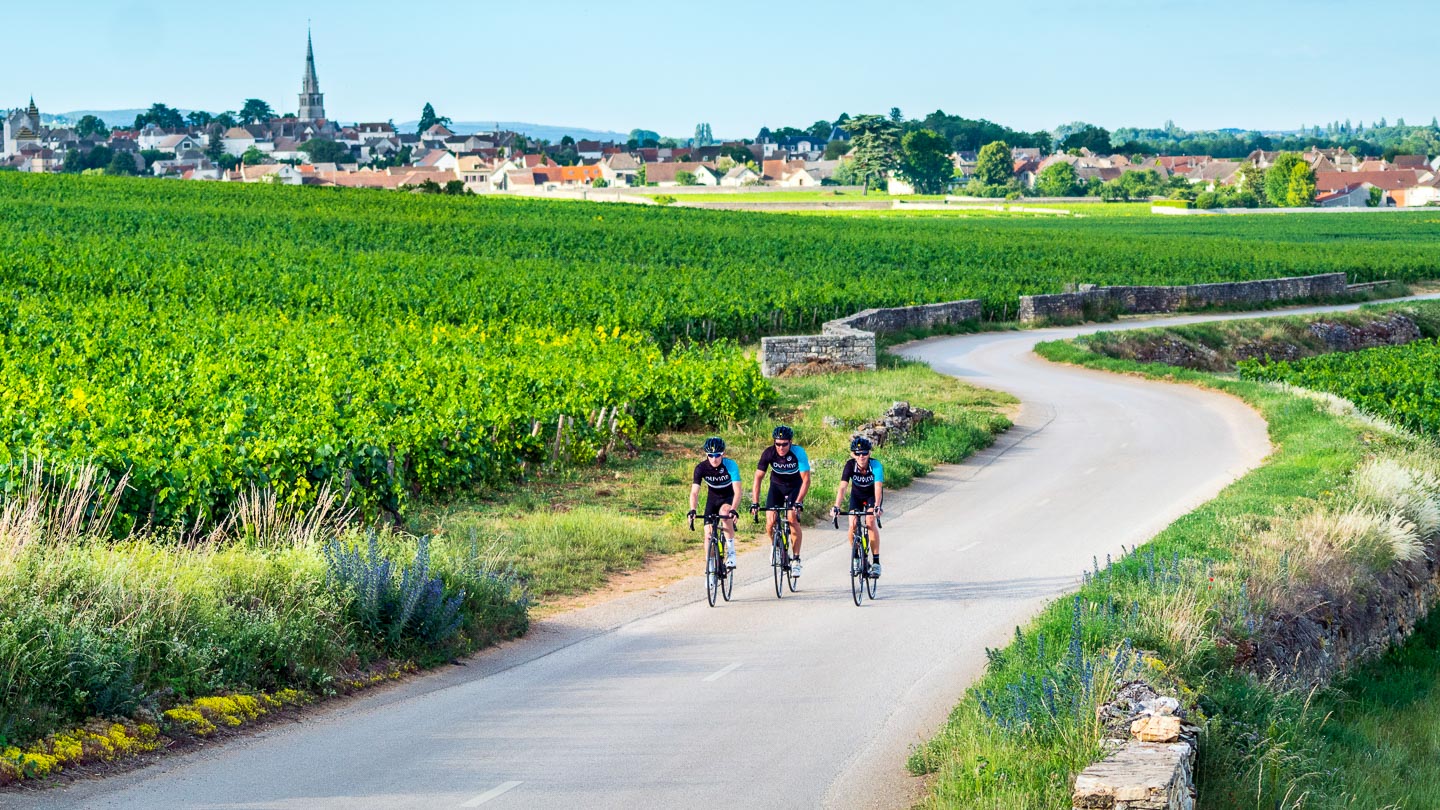 Photo duvine.com
A convenience is to have a railway connecting Pisa and Rome merely several kilometers away from the cycling trail. In summer almost every train is equipped with a car for bicycles. You come across campings, hostels, hotels and bicycle repair shops for cases of breakage every 25-30 kilometers – the infrastructure insistently calls you there to admire legendary Tuscany.
The Rhine Cycle Route (Andermatt – Basel – Strasbourg – Mannheim – Düsseldorf – Duisburg– Rotterdam)
Rhine is one of the longest rivers in Europe therefore the cycling track there is one of the longest, too – 6200 kilometers. It runs along the entire coast of the Netherlands, traverses the Swiss Alps to end by the shore of the North Sea. The road was laid over two thousand years ago with the aim to maintain economic and cultural ties between the Netherlands, France, Switzerland and Germany.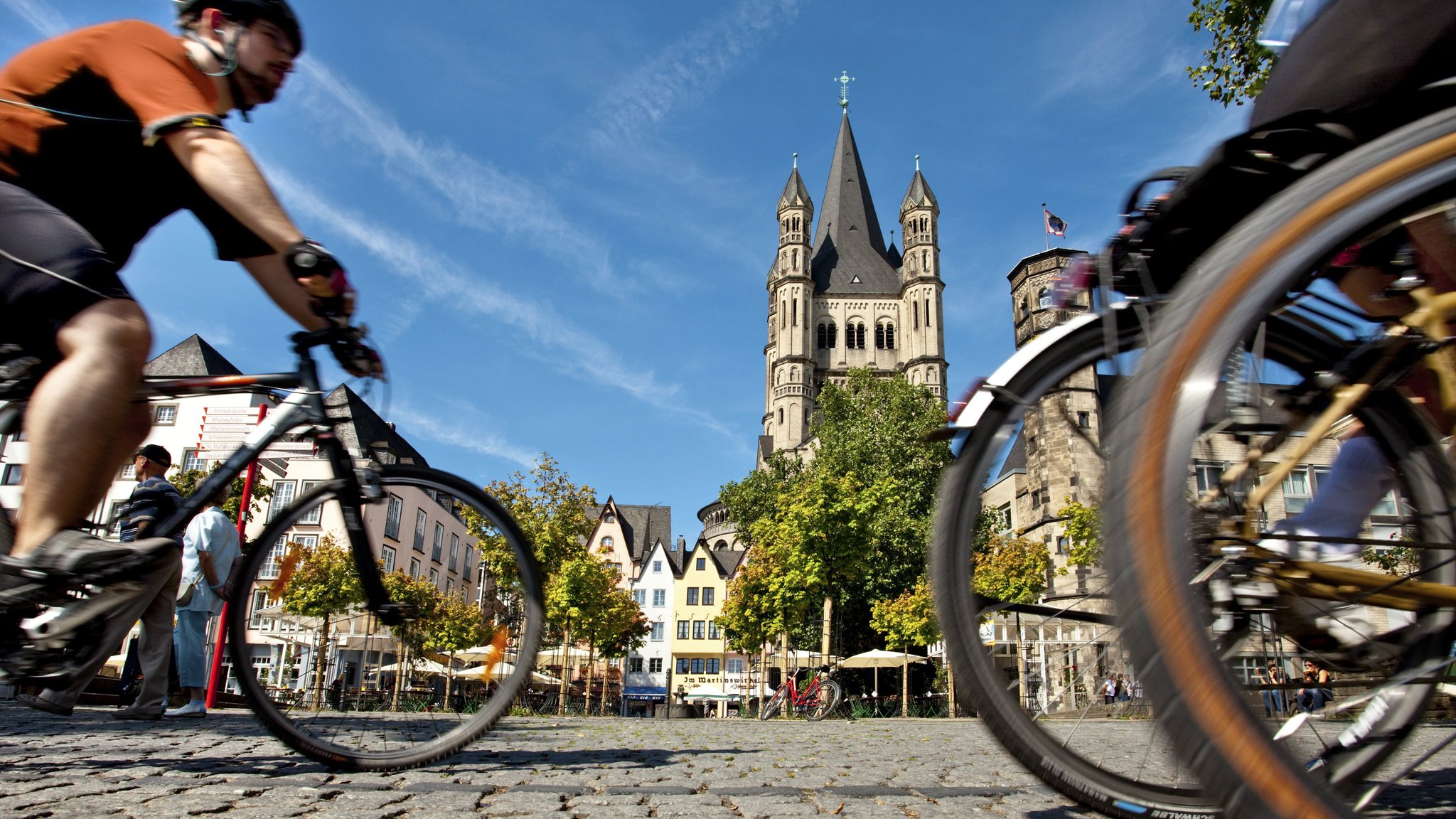 Photo ft.com
The Rhine Cycle Route is divided into sections that diverse in degree of difficulty therefore if you cherish a plan of covering all of six thousand kilometers, it would be better to go for it with at least some training. But as a reward for the bravery amazing river landscapes, Alpine valleys, glaciers, waterfalls, rocks and castles of Rhinish Massif and most beautiful villages, some of them listed among UNESCO World Heritage, will await you.
Cycling Route along the North Sea (Bergen – Edinbourgh)
While the previous trail ends at the North Sea, this one begins with it. It is just as long as the previous one and it is also several-fold more difficult. There is no place for newbies and amateurs there. And while there are few people who cover EuroVelo 12 route at one go, preparation still has to be carried out in the first-rate fashion. If you bring yourself to embark on this adventure, you will see mind-bogglingly beautiful landscapes: Norwegian fjords, Dutch polders, sand dunes, Shetland Islands, pastoral landscapes and shores of eight countries: the Netherlands, France, Belgium, Germany, United Kingdom, Denmark, Sweden and Norway. Just as all other routes, this one is famous for excellent infrastructure: there is no shortage of repair shops, roadside cafés and all kinds of places to crash for a night where cycling-lovers from all over the world stay.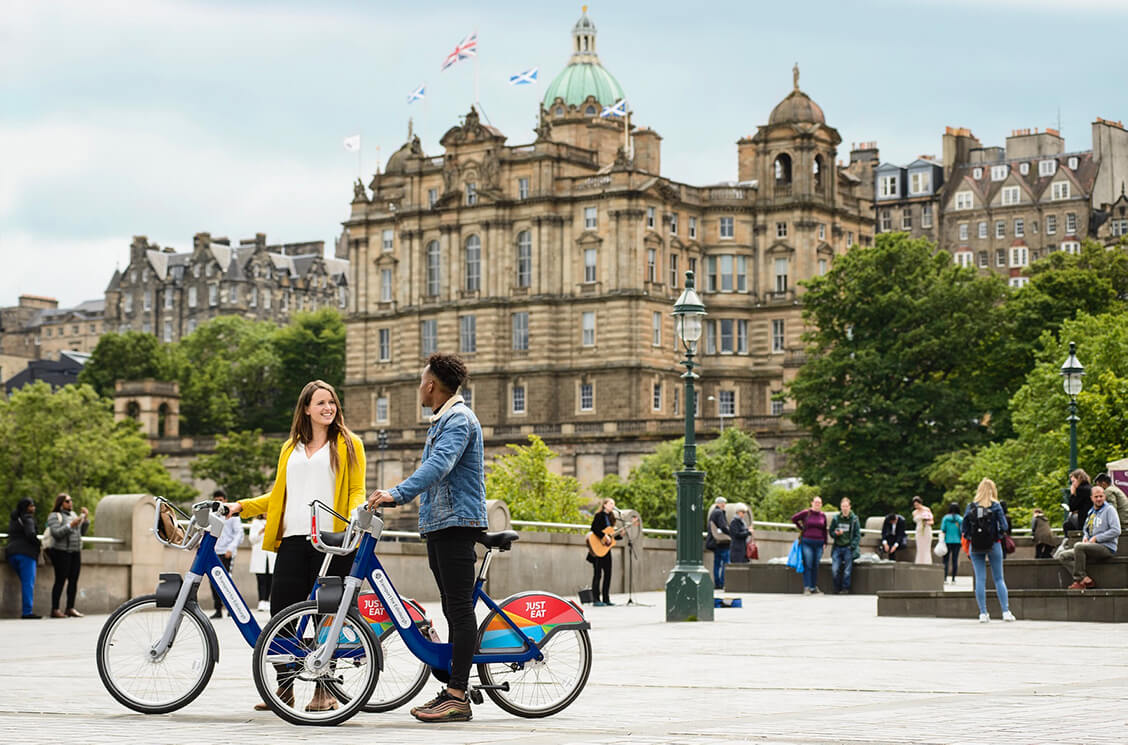 Photo serco.com
Cover photo travelbite.co.uk