From Dusk till Dawn: TOP-5 Capitals of Europe's Night Life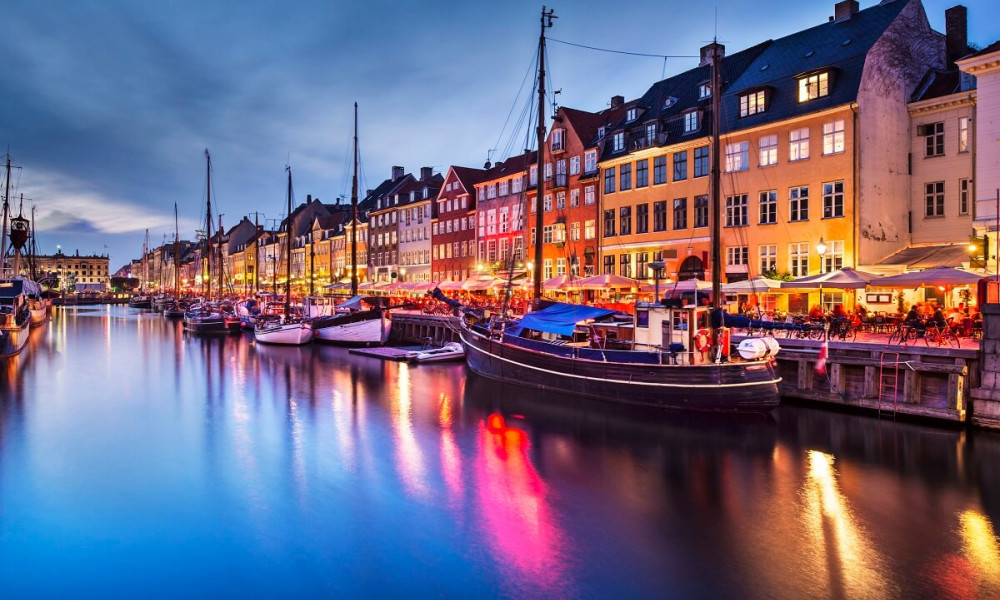 Each one has own notion of a perfect rest: some need ocean, beach and an exotic cocktail for a perfect relaxation; others are drawn to conquer new mountain peaks; some people live in anticipation of acquaintance of ancient ruins… But there are people who dream of cutting loose at full throttle, forgetting everything and anything else!
And for the latter kind we've selected five best European cities, where you forget all about seasonal depressions and have a deep plunge into a whirl of bright night life.
Amsterdam, the Netherlands
This city won fame of the main European capital of loud parties a long time ago. A special atmosphere reigns there: the city doesn't sleep, regardless of time of the day or season. Many famous DJs stay in Amsterdam during their tours to arrange true galas for youngsters. Musicians developed fancy for the oldest club called Escape that accommodates about 2000 people of all others. Sweet spots for guests of the city are coffee shops where one can absolutely legally purchase marihuana or products with its addition, as well as world-famous Red-light District. But it needs to be said that despite all the revelry, Amsterdam is considered one of the safest cities in the world.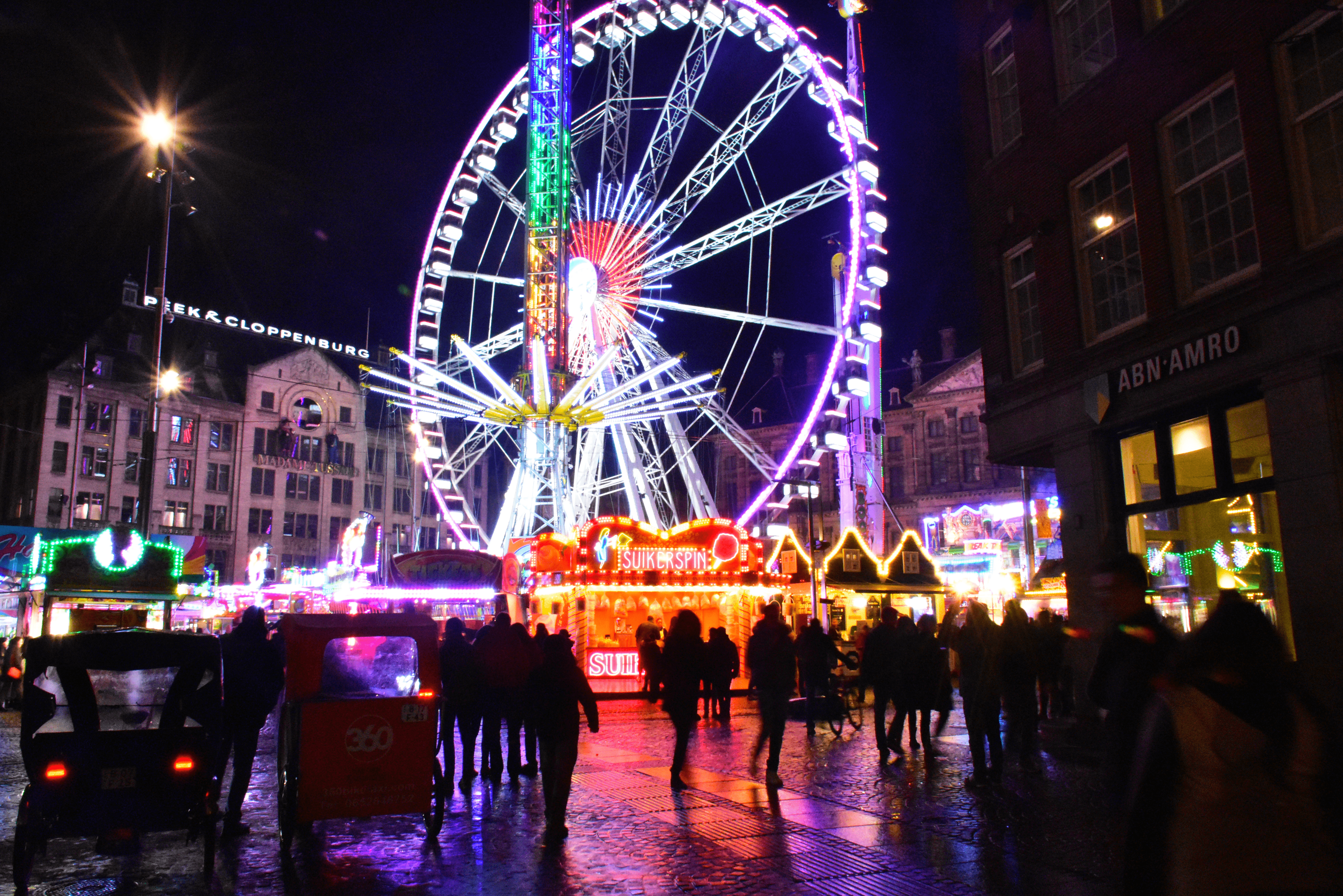 Photo strayrhetorist.com
Berlin, Germany
Berlin is rightfully considered a retreat for various musical cultures: in local clubs you can hear rock 'n' roll, electro pop, underground… But the most popular style in establishments of the city is techno, every youngster goes crazy about it. One of the most popular institutions of the city, a golden dream for every partygoer is Berghain Club, near which there are always miles-long queues. However, lasting anticipation is rewarded with ineffable atmosphere, bursting cocktails and performances of best DJs. And by the way, it is located in the premises of a former power plant: concrete aisles, iron cages and mysterious brume create a completely unforgettable setting.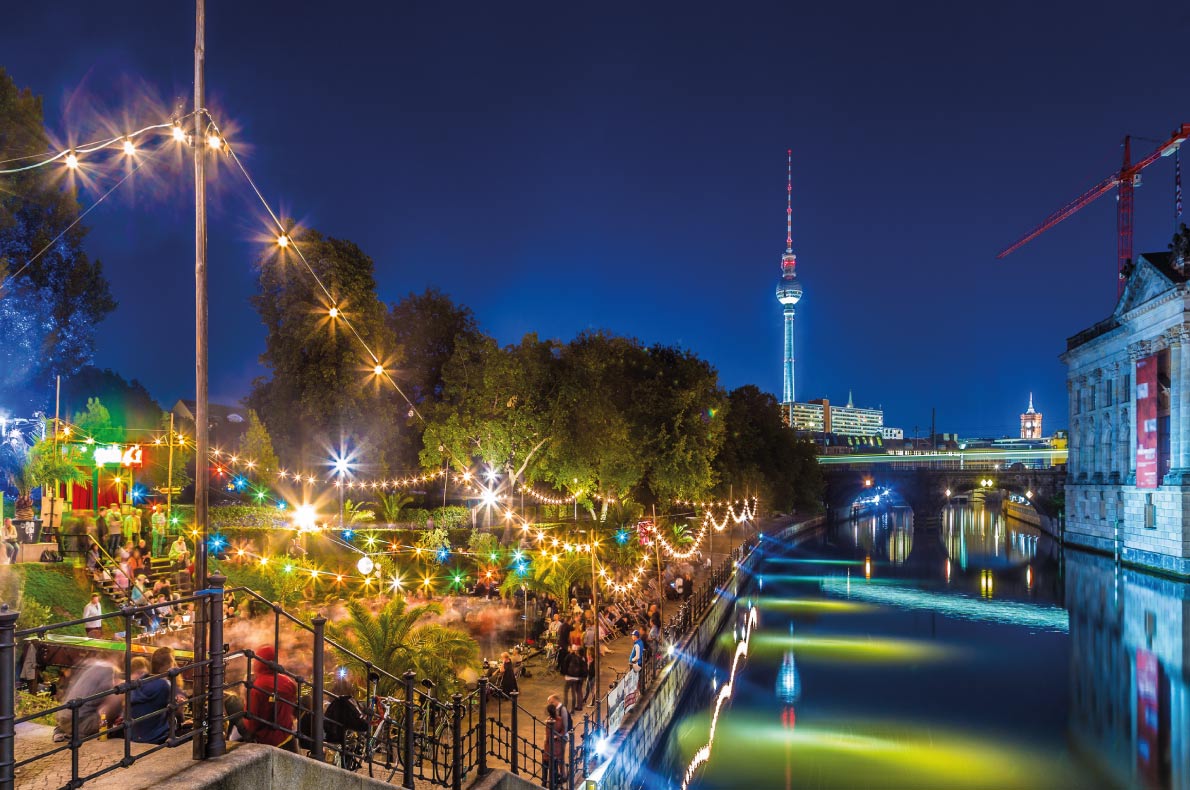 Photo europeanbestdestinations.com
Budapest, Hungary
Dyed-in-the-wool clubbers know Budapest as a city of unusual dance-floors and bars, exhaustingly hidden in most unexpected nooks. If you do manage to find any of them after all, you'll be amazed with quality of music and hospitality of the locals: you'll be treated like family and they won't let you leave a party until the last lively track goes silent somewhere around dawn time. Most famous club with a distinctive atmosphere in the city is A38; it is built in a shape of a huge ship. Best European DJs shake waves there pretty often.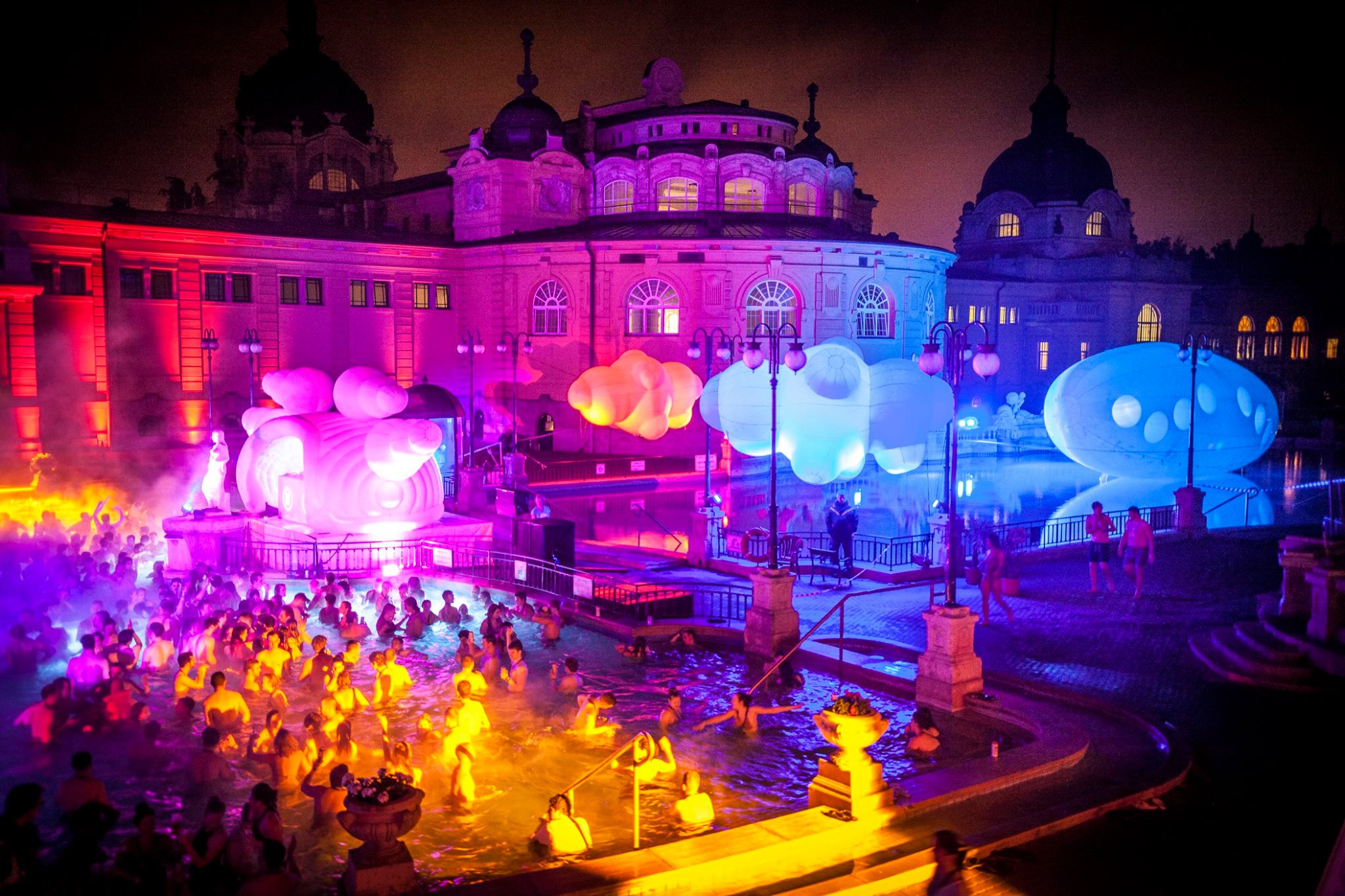 Photo hungarytoday.hu
Barcelona, Spain
Barcelona gives youngsters so many options for entertainment that one doesn't know where to look first: from on-shore clubs and buzzy bars to free art-spaces where people can gather in companies and listen to some good-quality music by true virtuosos of own trade. Eclipse Sky Bar that looks like a sail and is located on the upper floor of W Hotel is considered one of the most fashionable clubs of the city. Not just alcohol drinks and dancing till morning make heads swirl there but also amazing views of the city and the sea… Another famous club is La Fira, that doesn't leave a chance for boredom to anyone: funfair mirrors scattered all around the establishment create an atmosphere of a truly reckless fun.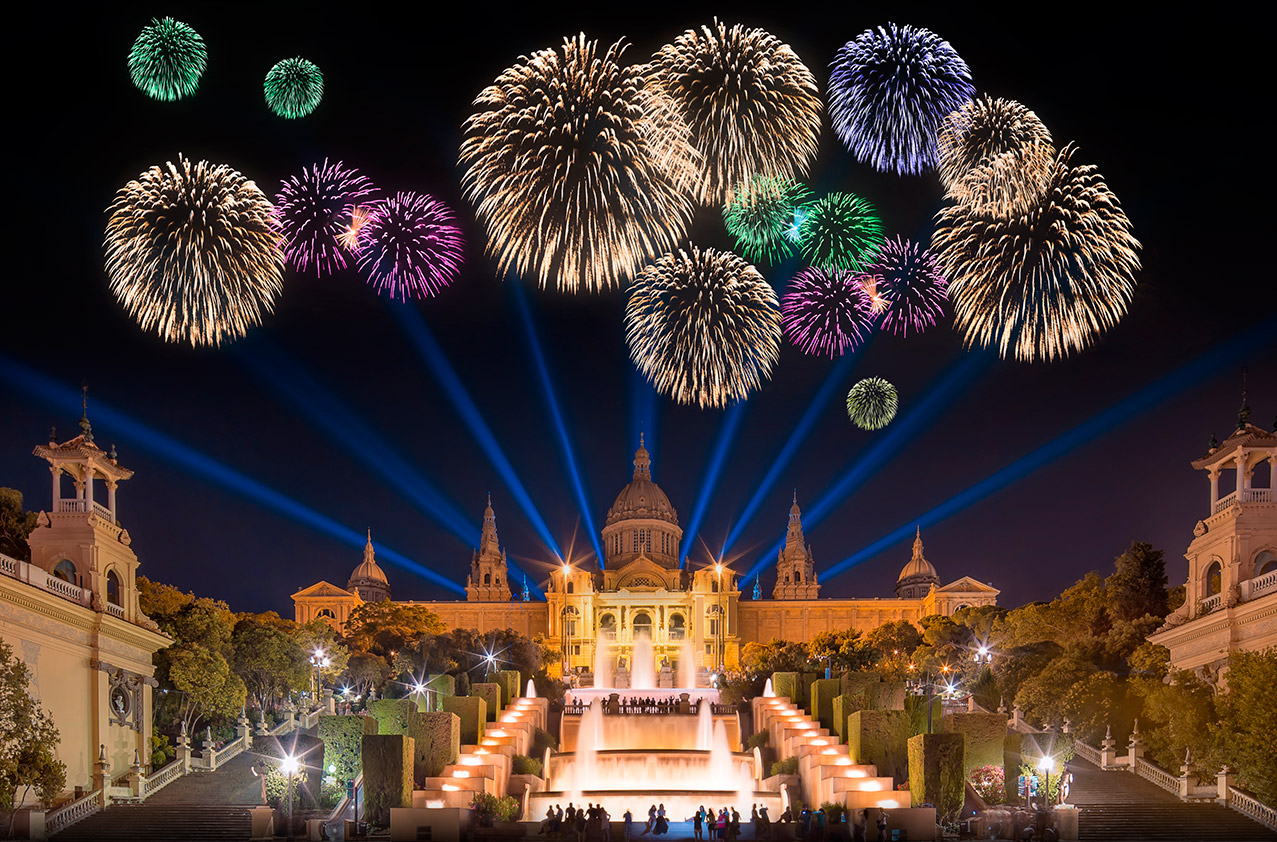 Photo dolcesitgesblog.com

Ayia Napa, Cyprus
May through October this little town gets filled with young people from all over Europe. At local Nissi Beach disco dancing and contests are organized every day and afterwards everyone jam-crowds into best local restaurants and bars. With night approaching, craving for fun rushes youngsters to local clubs that sometimes don't stop operation for several days in a row. Most popular night establishments of the city are Senor Frog's Bar and Castle Club.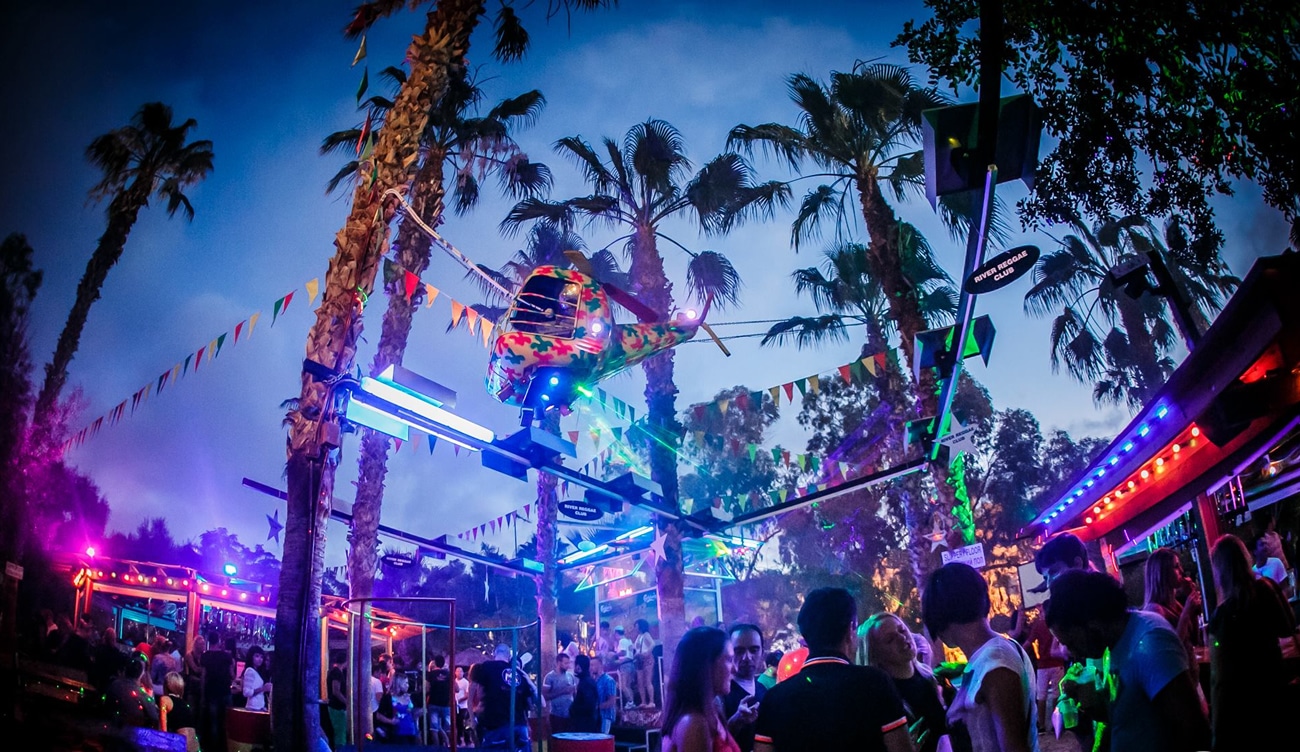 Photo river-reggae.com
Cover photo magazine.travelshelper.com