In Kyiv with the participation of European states Ambassadors Europe Day was celebrated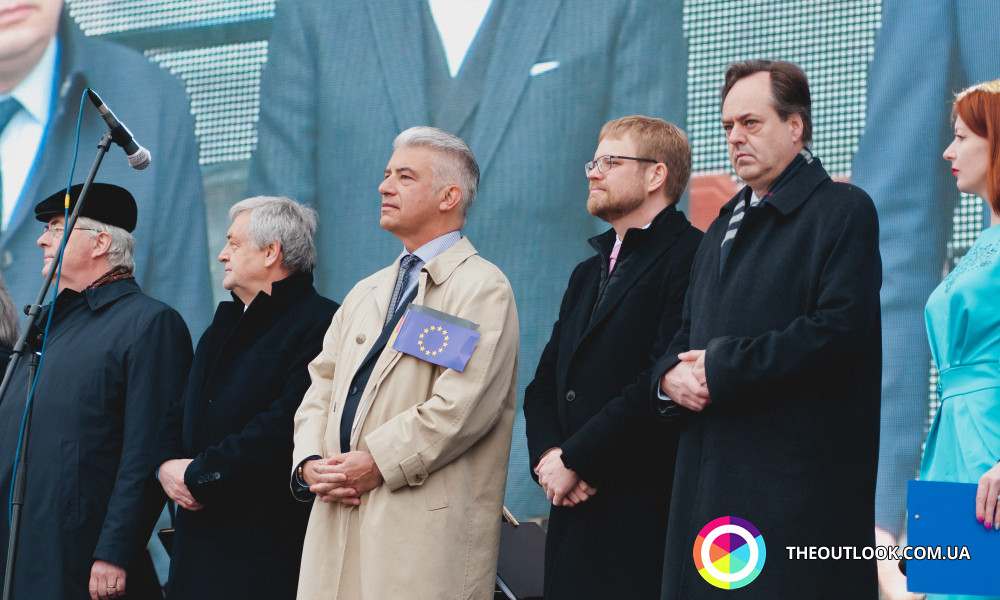 In the capital of Ukraine with the participation of the Ambassadors of European countries, Kyiv city head, representatives of Ministries, national authorities, European Commission and international organizations the celebration of Europe Day was going. This year the official events clashed with song contest Eurovision and became finishing in its arrangement.
In the ceremony of opening the mayor of Kyiv Vitaliy Klichko took part, Vice Prime Minister on the questions of European and Euroatlantic integration of Ukraine Ivanna Klympush-Tsintsadze and representatives of European Nation office in Ukraine Hugh Mingarelli along with the ambassadors of European countries.
At the square the European platform was built that consisted of pavilions representing each state-member of European Union, European Commission and international organizations. Here the guests were able to know a lot of interesting things about the history, national traditions of Italy, Latvia, Poland, France, Romania, and other European states, try national dishes and take part in the lottery. In European platform also there were entertainments for children, such as body-art and balloons with the symbolic of different European countries.
Those who love music gained a possibility to listen to pop-symphonic orchestra and popular musical bands. The acoustic backing of popular hits of Eurovision was heard.
For the first Europe Day was celebrated in Ukraine in 2002.