Say Cheese!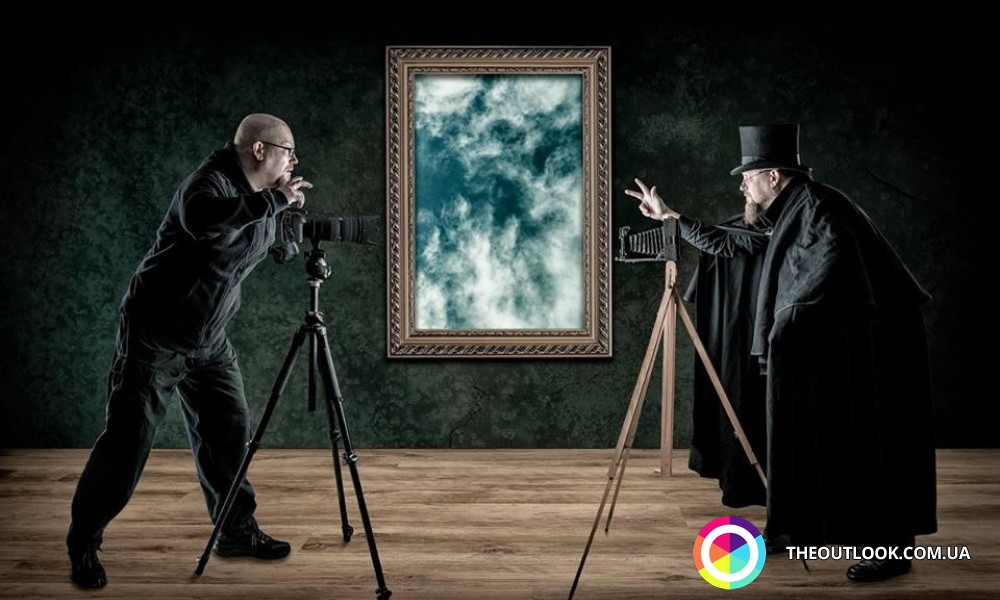 It is impossible to imagine how many photos have been made by humankind over more than hundred-and-fifty-year-long history of photography. However, iconic ones emerge among them, famous not that much for their artistic merits but for the significance of an instant captured or mood reflected. About stories of such legendary pictures read more on Outlook.
"V-J Day in Times Square"
This photo has long ago become a symbol of the end of World War II and one of the main mass culture objects. Kissing sailor and nurse can be seen as nearly as everywhere nowadays: on T-shirts, circles and walls… Amazingly, but there isn't too much of passion per se and the act can be rather considered a "friendly gesture". The thing is that in the background one can distinguish several women, one of them – the sailor's wife. His name was George Mendonça; that day, on August 14, 1945 he and his wife Rita were coming home from the movies when the defeat of Japan was announced in the street. Mendonça got exultant – the sailor started approaching men to hug them and women – to kiss. Among representatives of the gentle sex nurse Greta Friedman happened to be on his way. Alfred Eisenstaedt was the one to "snap".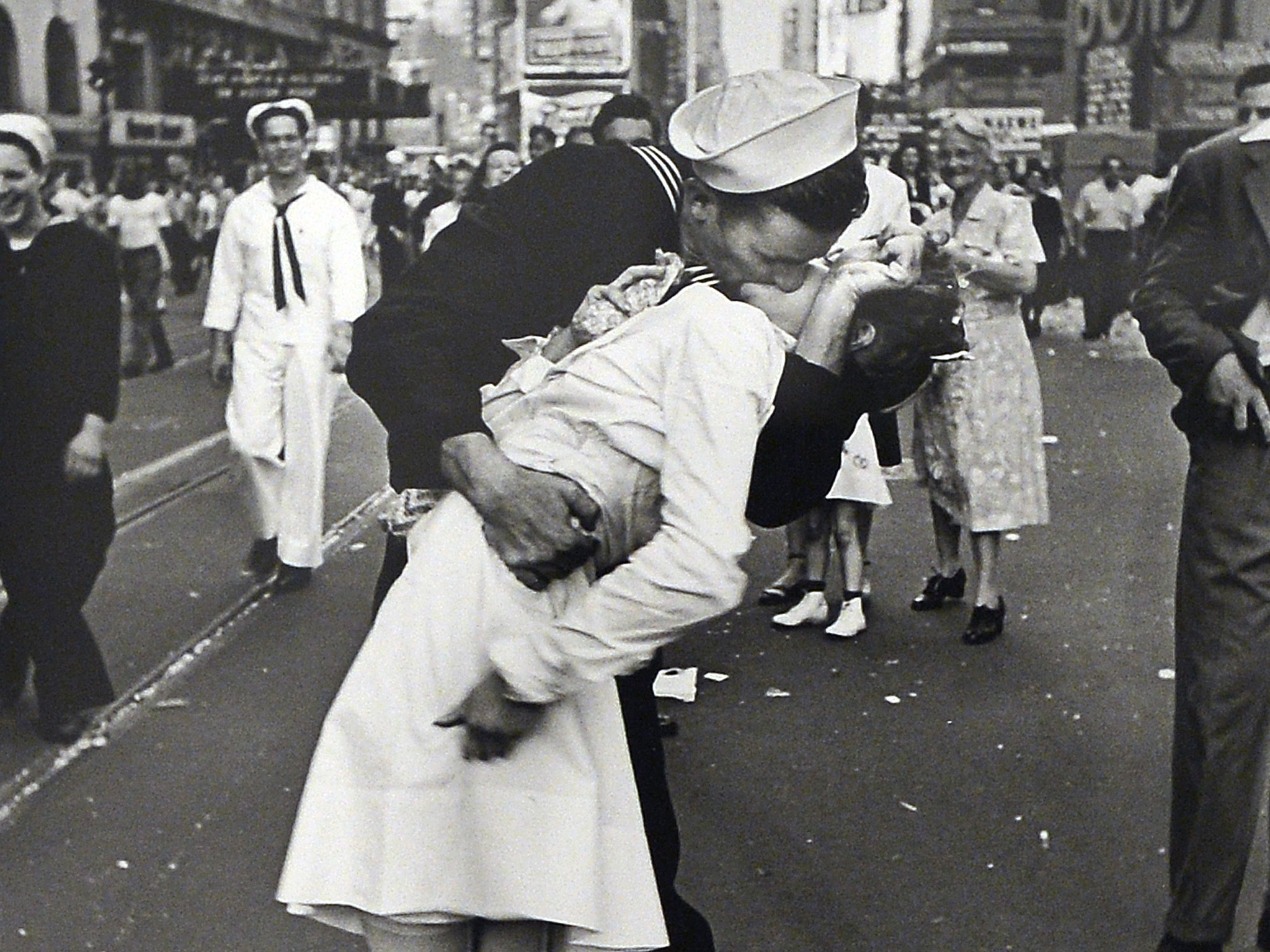 "Whatever Happened to Doctors"
This picture was taken in 1987 by a reporter from National Geographic, who was attending one of the first successful heart transplantation operations that lasted for as long as 23 hours. In the center of the composition there is a genius doctor Zbigniew Religa – one of the best cardio-surgeons in entire history of humankind. In the corner one can see its assistant, who got so tired he had fallen asleep right there on the floor. Despite the fact that medicine in Poland was poorly financed, Religa was literally performing miracles: transplanting hearts and implanting valves. After the end of his medical career he became a politician and worked it as high as the position of Minister of Health.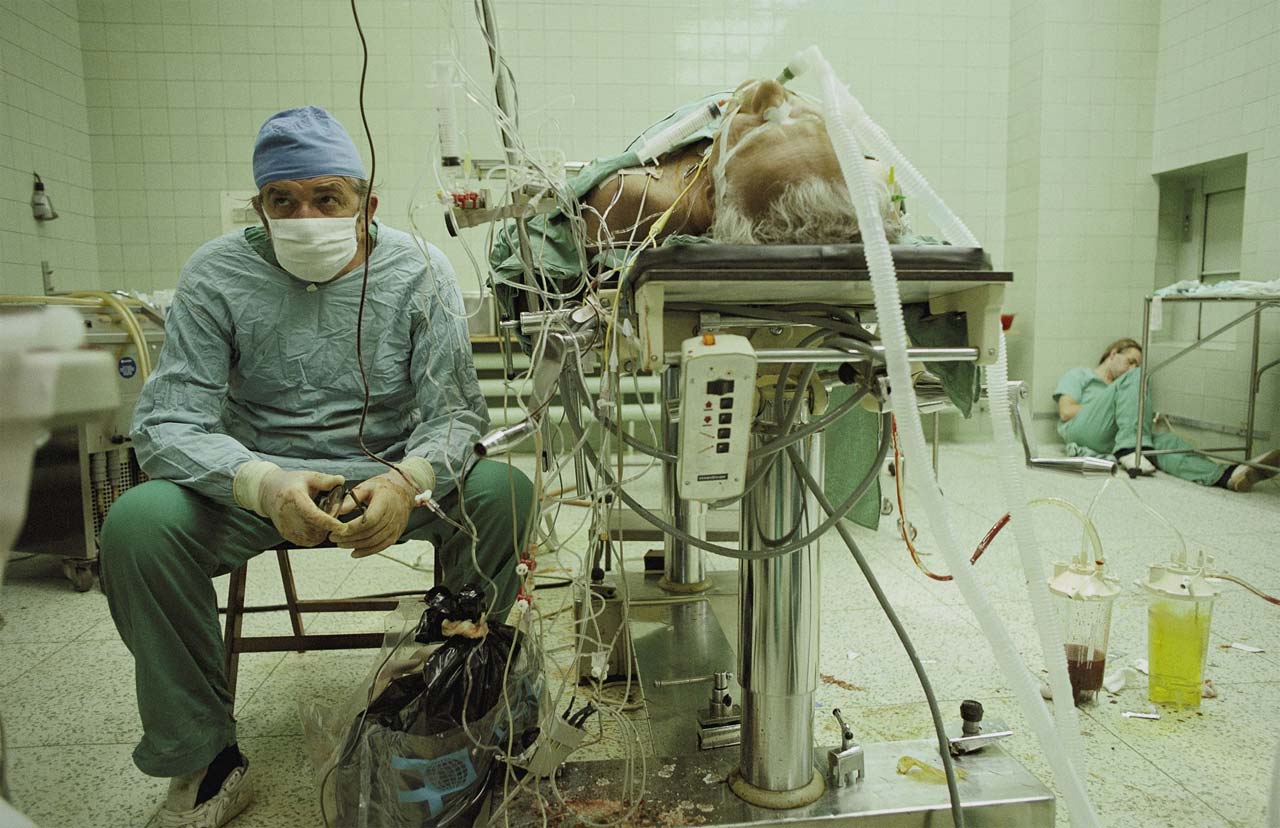 "Professionally Cunning"
One of the world's best recognized portraits belongs to the great Winston Churchill. On January 27, 1941 the politician entered a photo atelier on Downing Street, 10. He was going to make several pictures of himself that would show will and determination – the country was at war so the Brits had to see a courageous Prime Minister on newspapers' main pages. After an hour's work photographer Yousuf Karsh got almost desperate – all portraits were turning out too relaxed. Ultimately he jumped towards Churchill and wrested his cigar right from his mouth for his assistant to promptly release the shutter. The trick worked and for over 60 years everyone knows and remembers angry look of the British Prime Minister.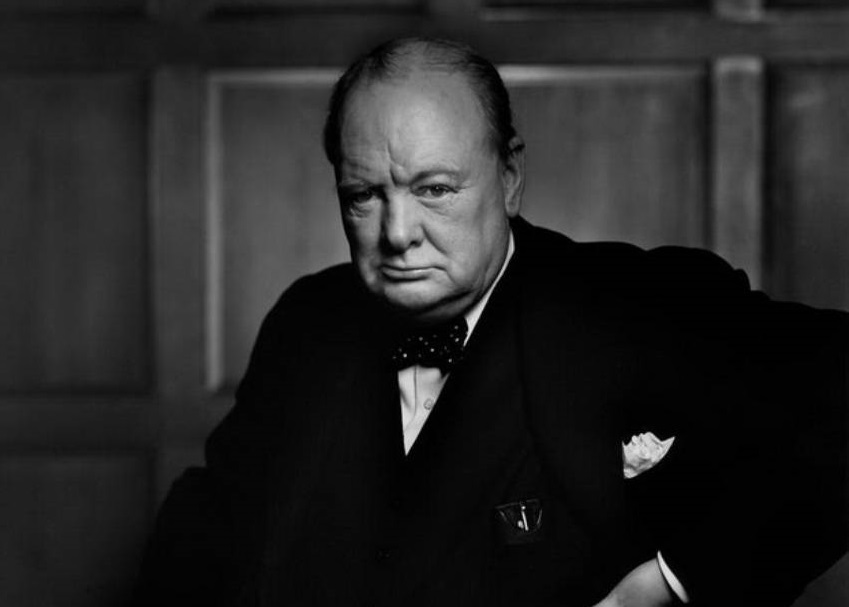 "Structured Lunch"
This picture is over eighty years old and some people still feel dizzy and have chills while looking at it. There may not be blood, war or death, to the contrary – lunch break and harmony, but it still is scary because people chill out on the height of several hundred meters. Construction workers of the Rockefeller Centre, a complex of business buildings in New York, were photographed by Charles Ebbets, however, disputes over copyright for this one go on till now. After September 11, 2001 attacks American sculptor Segio Furnari reproduced the shot in a sculpture that was inspiring workers who were removing the remains after the Twin Towers collapse.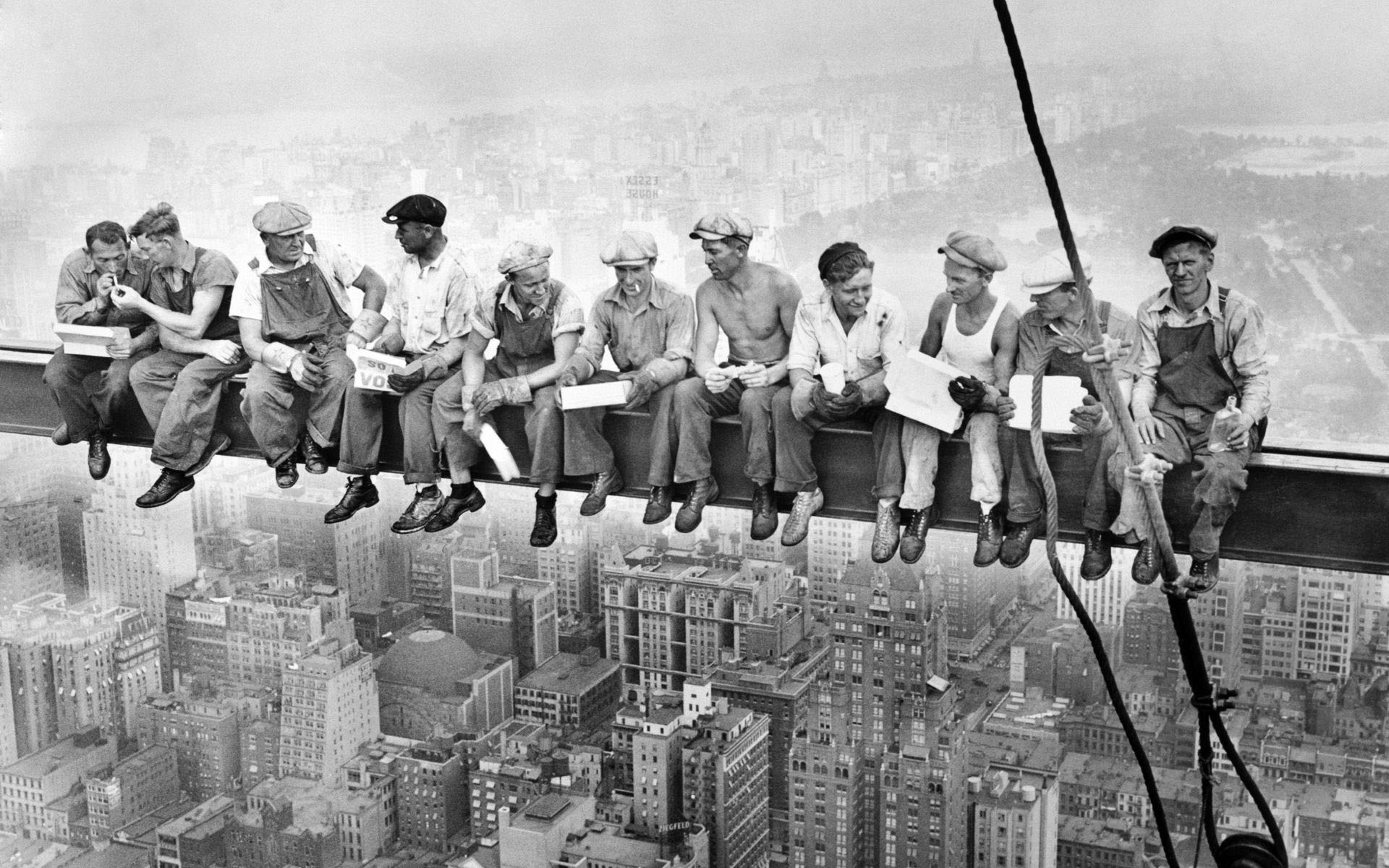 "It's All Because of Hockey"
June 15, 2011 turned into a real Final Judgment for the city of Vancouver. Local hockey team in a dramatic duel yielded to guests from Boston and lost Stanley Cup. Heated fans came out on the streets and began crashing everything and anything in blaze of anger. Scuffles with many thousands of participants put police into a lot of trouble but even this time of madness didn't go without some romance. It is proved by a picture, that captures a fan who directed all of his energy not to disorder but to kissing his girlfriend. The picture will probably become a "kiss of a sailor and a nurse" of 21st century.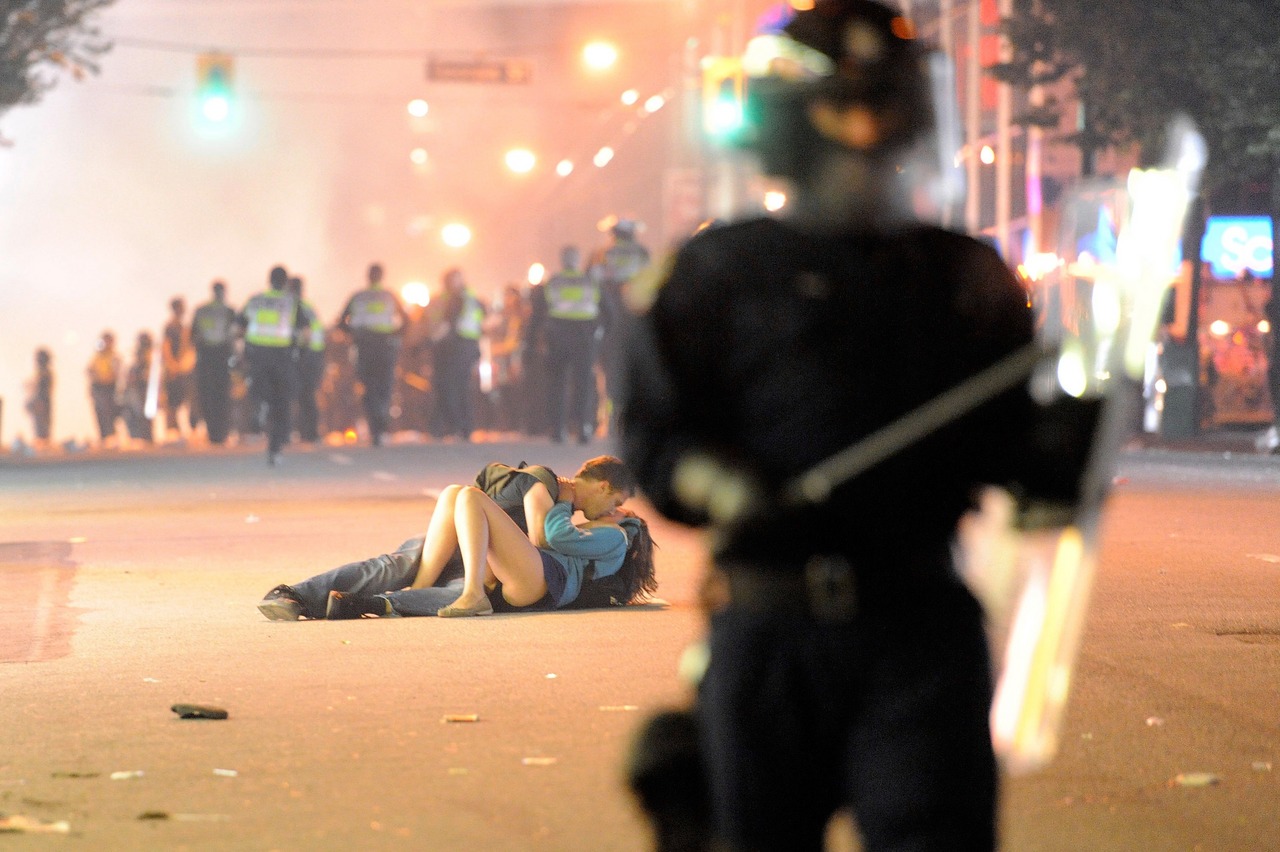 "Poor Pear"
This still life with pears against the background of Moscow Kremlin doesn't seem remarkable in any way at the first glance. It's just that shot almost cost his author, famous Sam Abell, his life. When he came to the White-Stoned capital for yet another business trip in 1987, the photo reporter stayed at National Hotel; under its windows cortege of Mikhail Gorbachev was passing. In utter amazement, the photographer grabbed his camera and directed it at executive cars. Security Service of the Secretary General didn't like that at all and immediate reaction followed – a gunshot came. The photographer hardly managed to jump away from the window. As soon as the cars were gone, Abell approached the window to see that one of the pears was marked by a bullet. National Geographic magazine was generous enough to pay 220 thousand dollars for the photo.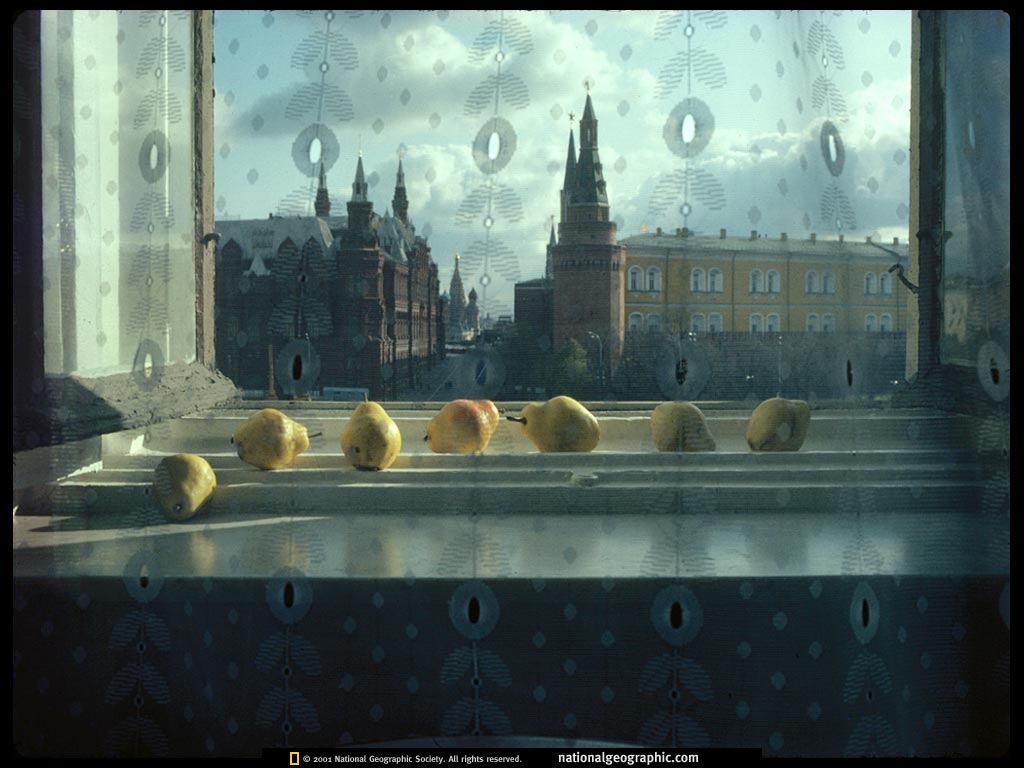 "Baked Rolls Don't Spoil a Genius"
Our today's selection is concluded with an unusual portrait of Pablo Picasso. His friend, photographer Robert Doisneau, visited the painter and his wife in 1952. After several days spent together, the photographer realized that he hadn't taken a single picture of the master yet. Then, when dropping by a neighboring shop to buy some bread for the table, he noticed baked rolls that the painter loved. Doisneau inquired of a vendor how they were called, and the latter responded: "Picasso's Fingers". Robert bought eight of them, came back home inspired and told Pablo about his idea. This is how the famous shot was born.