Know us: DakhaBraha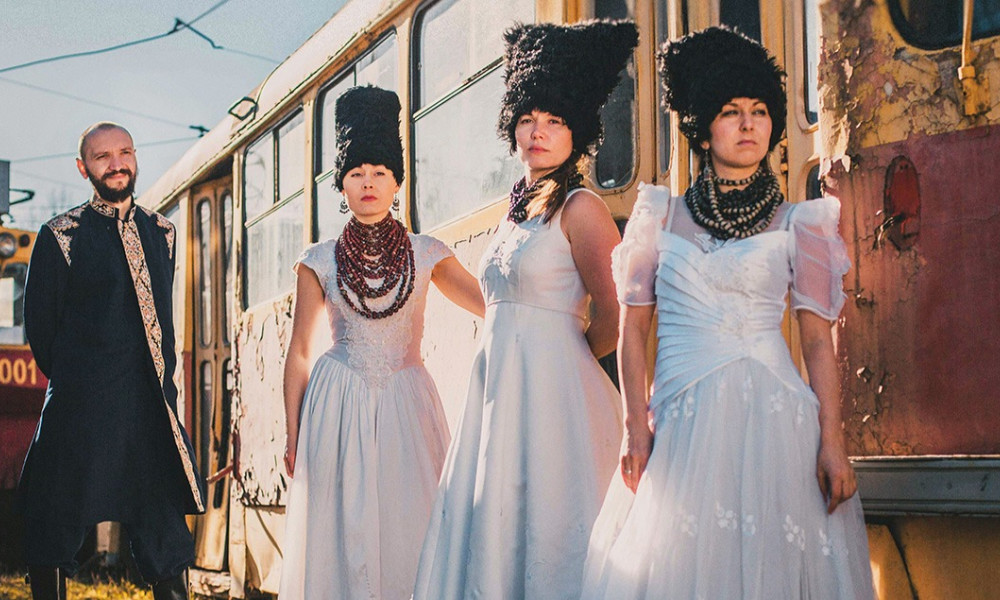 Their song, Sho Z-Pod Duba, is featured in the Fargo series and the commercial with David Beckham, Thai schoolgirls teach Koliskov in a music lesson, and their concerts are eagerly awaited around the world. Continuing a series of inspirational stories about talented Ukrainians in the "Know Ours" column, Outlook tells about the most original, controversial and popular Ukrainian team "DakhaBrakha" abroad.
The group "DakhaBrakha" is 14 years old this year, still bathed in the rays of glory, every year only increasing the army of fans, both foreign and Ukrainian. This group, unlike the hundreds of one-day bands, has its own unique style - an explosive mixture of ethnic, house, hip-hop, soul and blues - thanks to which it manages to remain in demand for so many years.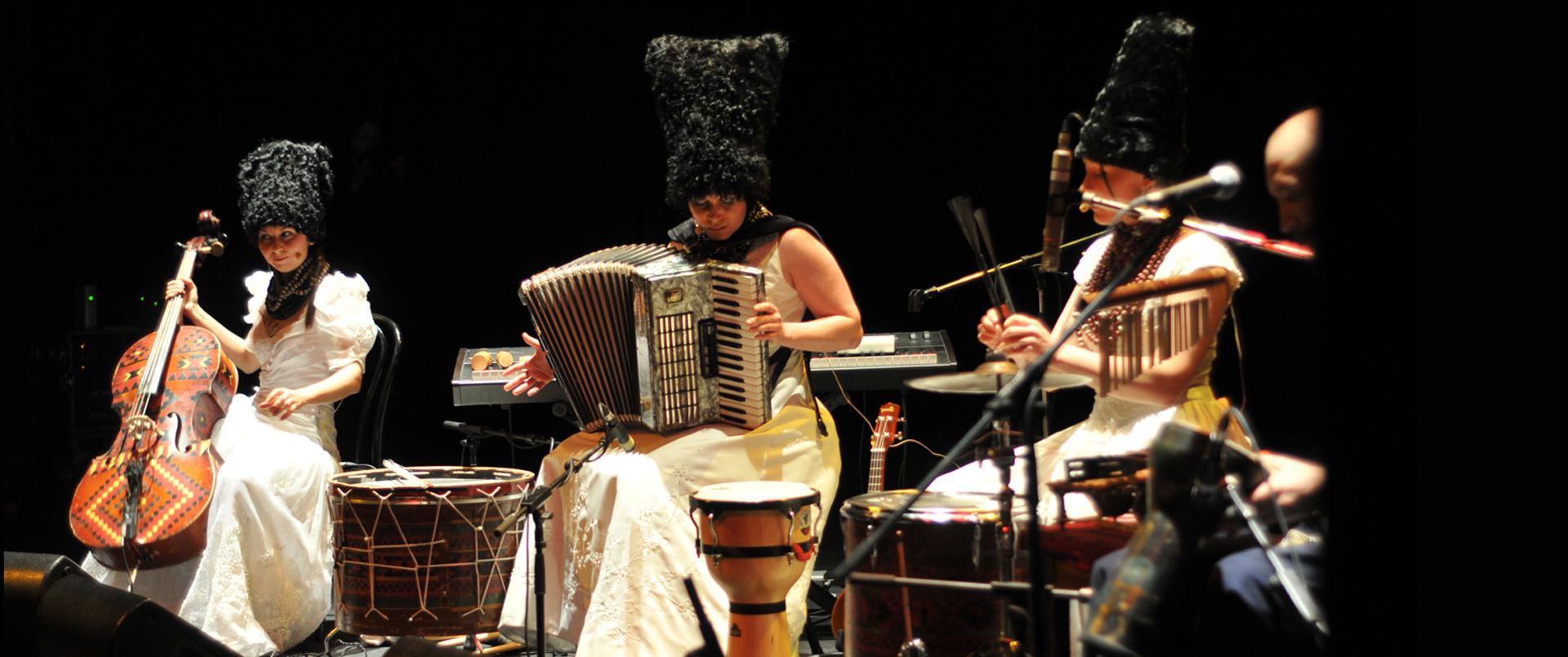 Photo https://zefir.ua/music/43051-trek-dakhabrakha-zazv...
The group began to form at the beginning of the 2000s on the basis of the "Dakh" theater. Vlad Troitsky, a cultural figure and theater director known in Ukraine and Europe, rallied around him four young musicians and folklorists to loudly declare themselves in 2004 with a performance on the Maidan during the Orange Revolution. About the young group, performing Ukrainian folk songs in modern processing for a wide range of instruments, started talking in all the media. But oddly enough, the first popularity of "DakhaBrakha" in the person of Nina Gorenetsky, Irina Kovalenko, Elena Tsybulskaya and Mark Galanevich, gained abroad. At that time, ethnic music was not taken seriously by the Ukrainian audience: it was believed that it was either too classical, folklore, or too simple and rural. Then there was neither ONUKA, nor Panivalkova, and the listener was simply not ready for such experiments with the sound of a young quartet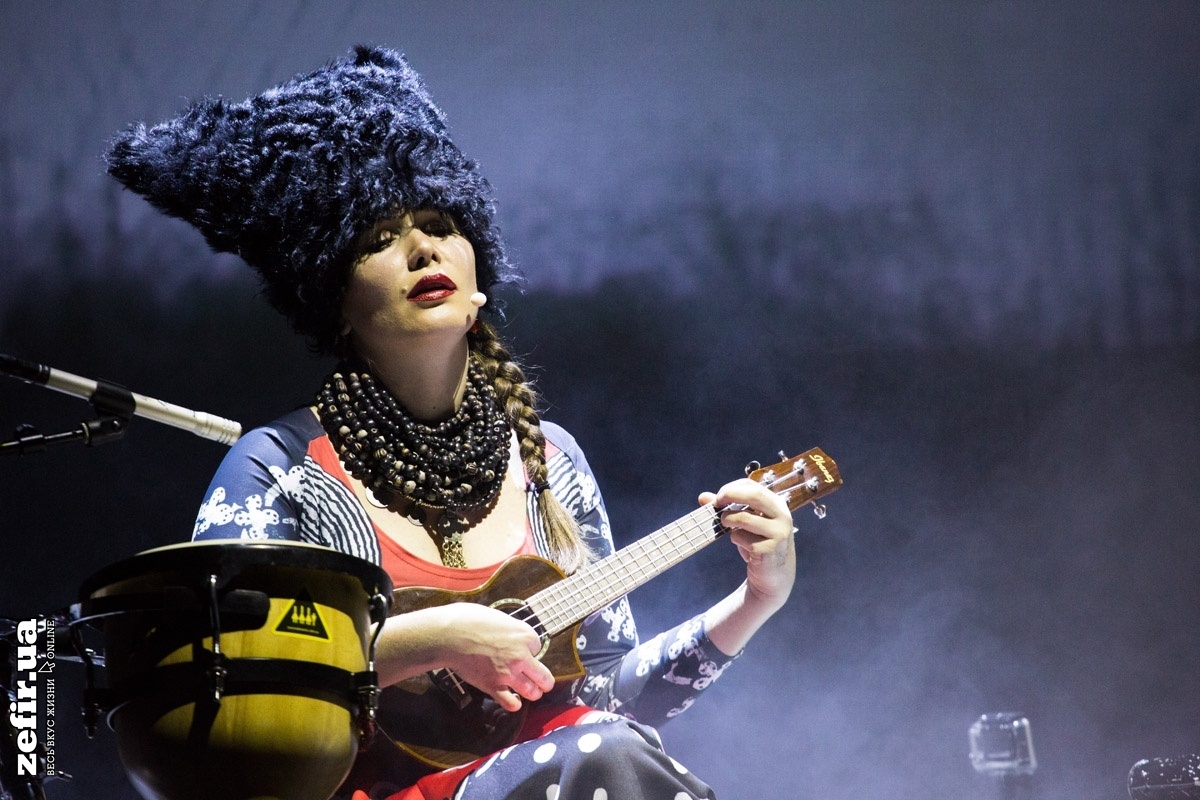 Photo
https://zefir.ua/music/43051-trek-dakhabrakha-zazv...
In Europe, on the contrary, there has long been a request for authentic music and groups with a bright national character. Almost immediately - in the mid-2000s, a large American agency became interested in the collective, which seriously took up its promotion on the world music scene. Tours started in the USA, Brazil, Mexico, Canada, New Zealand, once a year - a tour of France and European capitals. Basically, the group plays in the halls for one or two thousand people and is almost always a complete soldier-out. And there are more large-scale concerts such as, for example, at Los Angeles Disney Hall, where mostly classical music stars perform.
But the main success of "DakhaBrakha" is that the group abroad is popular not among the Ukrainian diaspora, like many touring performers from Ukraine, but among sophisticated foreign listeners. Performers are often called "cultural ambassadors" - for many foreigners familiarity with Ukraine and its culture occurs through the music of the exotic group. At most European festivals, DakhaBrakha is the only representative of their country. And it is a big responsibility to represent not only yourself, but also your own country. Moreover, often people don't know at all what Ukraine is and where it is located. "DakhaBrakha" copes with such a presentation to "excellent".

The quartet is often invited on television and radio broadcasts in America and Europe, but the real breakthrough was the performance on the popular music show by Jules Holland "Later ... with Jools Holland" on the BBC in 2015, after which, finally, they talked about "DaheBrah" in Ukraine. Despite the great popularity abroad, more than ten years had to pass in order for the national media to really notice their heroes. Calls, interview offers, notes in newspapers and magazines fell down. Ukrainian journalists and spectators made it so that the performance of "DakhaBrakha" gained many times more views than the performances of other participants of the same show.

Search for fame at home had through foreign recognition, and only after a successful performance on British television, the group went beyond the "narrow circle" and was widely heard by a wide audience. Nevertheless, it's not yet possible to talk about national success. It just so happened that in our country, those who hit the TV are popular - they automatically become recognized, recognizable and successful. And "DakhaBrakha" is a completely different format and is unlikely to ever take its place in the national charts. Although the music industry in Ukraine is on the rise and the demand for non-format music is gradually growing.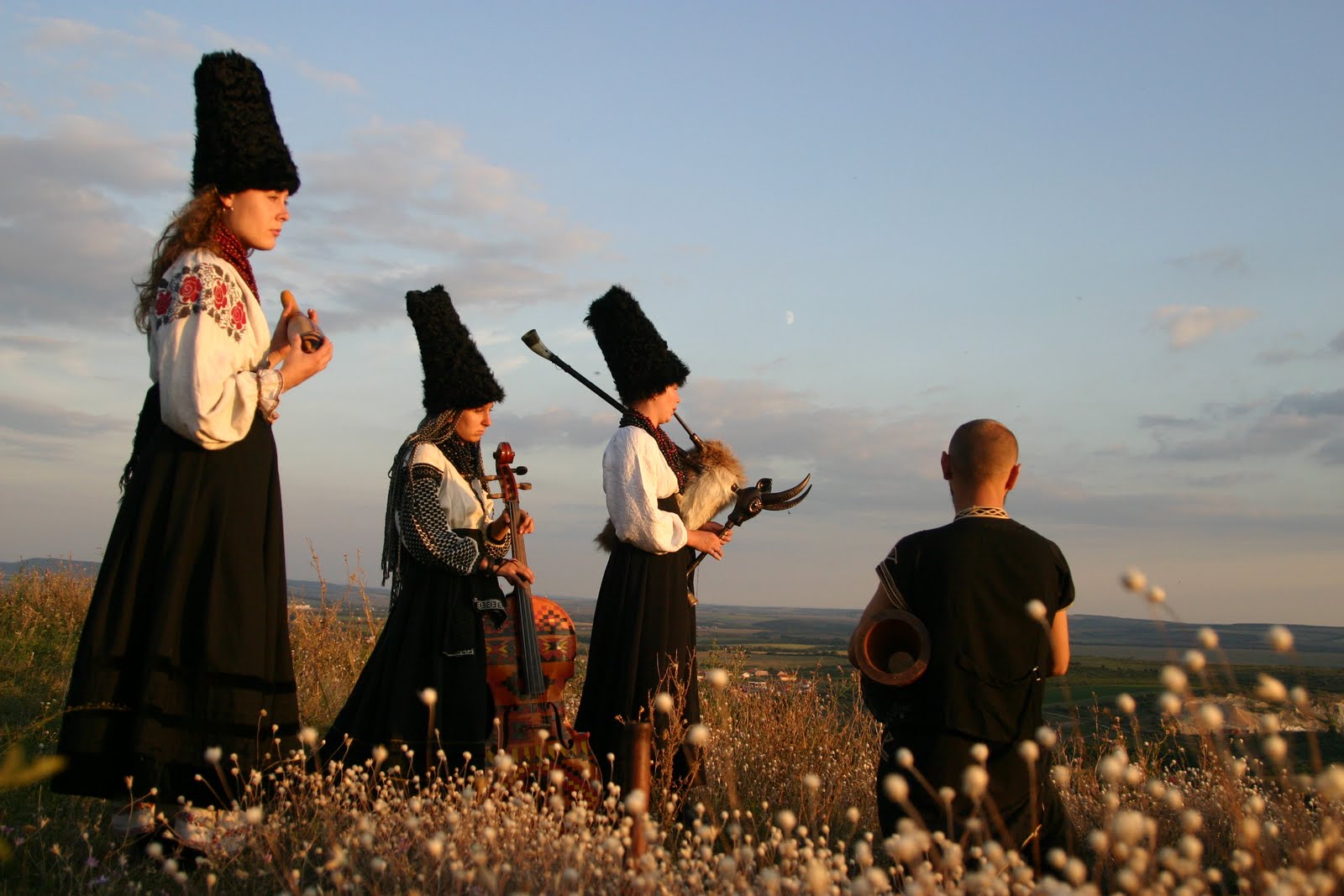 Photo https://zefir.ua/music/43051-trek-dakhabrakha-zazv...

Despite their success, the guys from "DakhaBrakha" do not plan to stop there. Last year, their song Sho Z-PodDuba became the soundtrack for the third season of the Fargo series, and half a year later David Beckham wanted to use it for the commercial of his brand House 99. This proves once again that Ukrainian ethnic music can be relevant and interesting. for the most demanding public, it has a commercial potential in world markets. Ukrainians are trying to keep up with world trends and begin to understand that ethnic music is not something to be ashamed of, it is not only great-grandmother songs and boring concerts in the provincial Palaces of culture. On the contrary, it can be a national treasure, strength and wealth of the people.

Today, the group tour program is scheduled for two years in advance. The four have big plans for conquering the world - the musicians have not been to Japan, Africa, Iceland, there are ambitions to gather in Kiev the Olympic Stadium and educate Ukrainians in the taste for good music, also for their own.