Cuenca is the cultural capital of Ecuador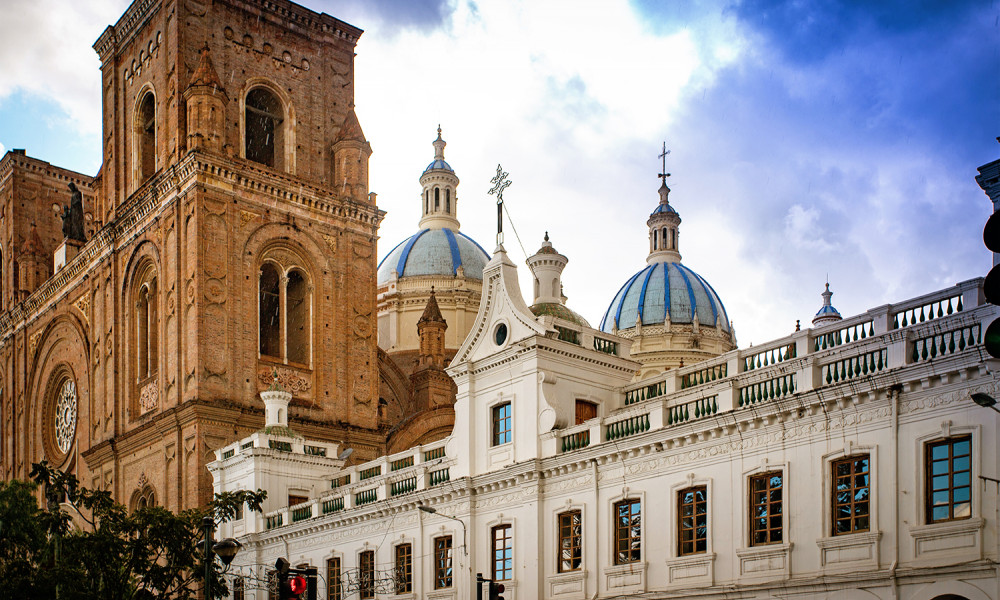 They say that Cuenca, the one in Ecuador, is the best city for loafing. And there is a good reason for that. About ten thousand pensioners-expatriates insist on that. They've concluded their working careers somewhere else in their motherlands and moved to spend deliberate senior years in this Latin American city that is spread on the way from the Andes to the coast of the Pacific.
Artists, architects, representatives of the fashion industry and simply creative personalities, for whome rave of emotions along with combination of Spanish fancifulness and Ecuadorian depth of colors are essential, go to Cuenca looking for inspiration. Merely about half a million people dwell in Cuenca – this equals some of oblast centers of Ukraine. And it is more of an advantage of the culture capital of Ecuador. Musicians, poets, painters and designers have taken fancy to the city a long time ago. Art galleries, exhibitions of household items of the Indians who used to reign in the territory are always open there. Jazz clubs of the city welcome visitors around the clock, symphony orchestra, drama theatre and ballet operate in the city and young designers set fashion shows against the background of numerous colonial buildings. There is also an unusual interactive science museum in Cuenca, where even a time machine model is exhibited. And for a more down-to-earth audience there is a display of religious cult items from various ages including dried human heads.
Photo theculturetrip.com

The city is always crowded. Bars, cafés, European and local cuisine restaurants, mud baths, spas, parks, art markets and sure enough historic center that takes your breath away. The city is famous for its balconies richly decorated with flowers, whimsical entrance doors and modern graffiti of the walls of the city. The latter ones are often commercial but there are always impressive art-expressions of modern Ecuadorian artists. While viewing them you come to realize that tradition of painted frescos hasn't disappeared there.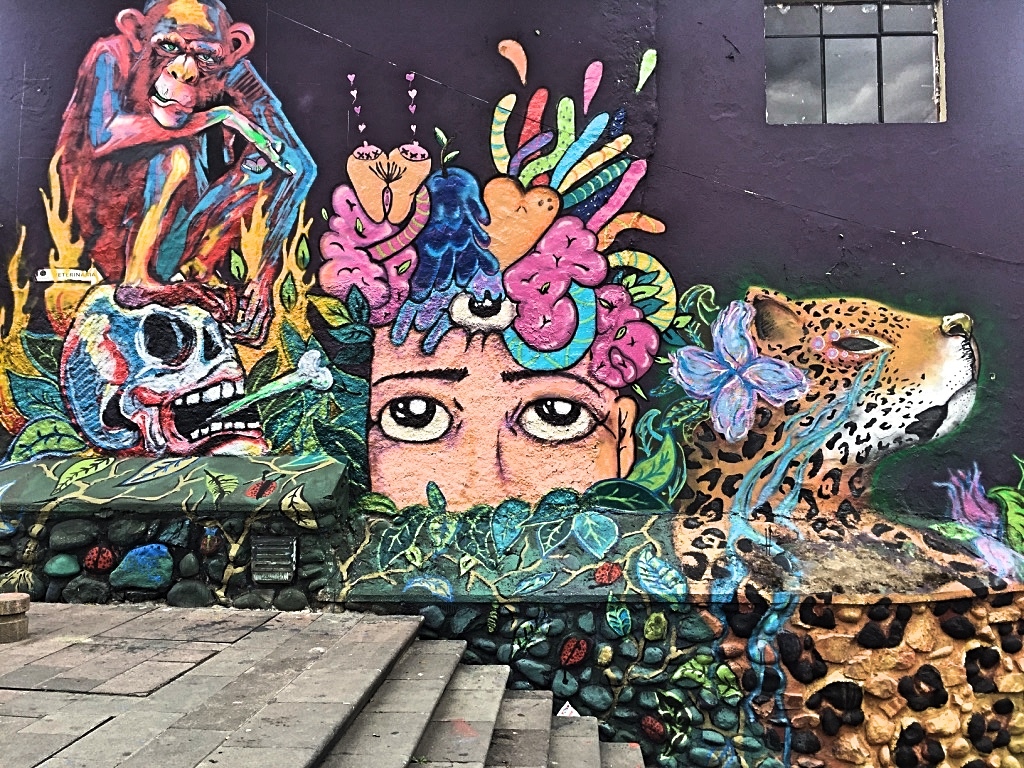 Photo imagui.eu
Conventionalists on the other hand can enjoy canonic frescos, that numerous temples of the city are decorated with. One of them, probably, the most famous and most often depicted on touristic leaflets one, is the Cathedral of the Immaculate Conception (Catedral de la Inmaculada Concepción). It is executed in pink Italian marble and decorated with domes made of blue and white polished tiles brought from the Czech Republic. Chilean pines grow around it.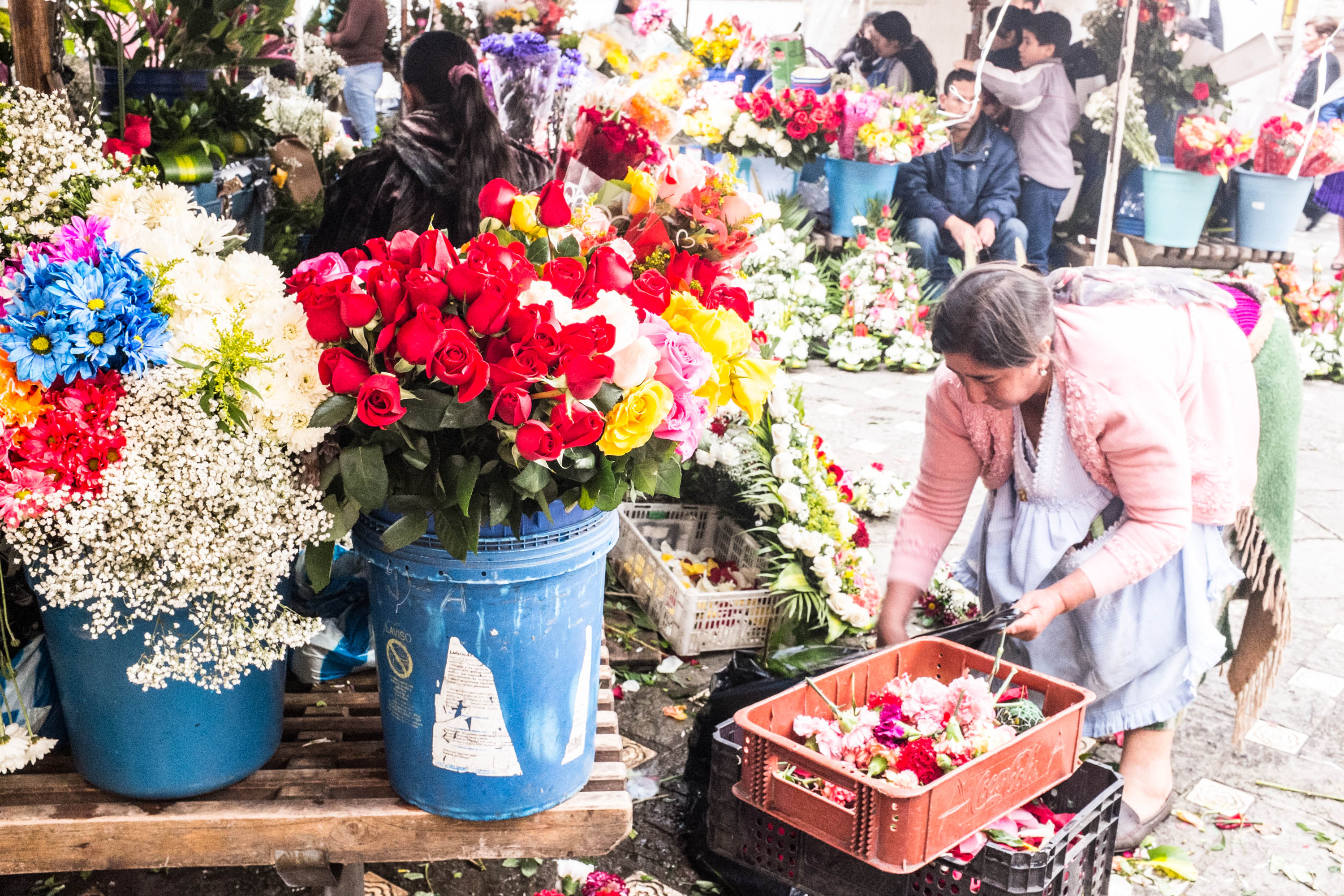 Photo simplicityrelished.com
On Flower Square by Carmen de la Asunción Church, just as majestic, a market is arranged. There they sell famous Ecuadorian roses and orchids. And while it is easy to find and purchase the former ones in flower shops or even at pedestrian tunnels in many European cities, the latter ones conjure a storm of feelings. The orchids aren't that popular among impromptu buyers. However it is them that lovers of sophisticated lines and uncommon plants will appreciate. Ecuador is one of the largest suppliers of these flowers to the countries of Europe and Asia. And the main office engaged in export of the orchids is located in Cuenca. There is also a small botanic garden there where all the splendor of this botanic family is presented.
Cuenca is often called the most beautiful city of Ecuador. Local authorities treat its architectural center reverently, do necessary reconstructions, renew facades and keep watch on the pavement. The center of the city was built by the Spaniards. They did it based on their taste preferences and richly decorated the houses with red tiled roofs. Still, it would be a mistake to consider architecture to be heritage of overseas conquerors alone. The Incas, who had lived there before the arrival of the conquistadors, have contributed their share to city development, too. But they weren't pioneers either. Before them the territory of present-day Cuenca was inhabited by the Cañari, who had worshiped the sun. They practiced plural marriages and built stone houses with straw roofs. Their offspring has moved from ancient traditions however some of them they cannot get rid of till now. For instance, one can often see women from Indian communities who still prefer washing their clothes in flowing water of the river. But even despite such a peculiar selection of laundry, water in Cuenca is very clean. They drink it from the tap. The thing is that El Cajas National Park, that is considered one of world's soft water reservoirs, is located nearby. There are several hundred clean mountain lakes, thousands springs and rivers there. Some of them reach the very city. Water from them is supplied to the citizens. Also, it doesn't cost much.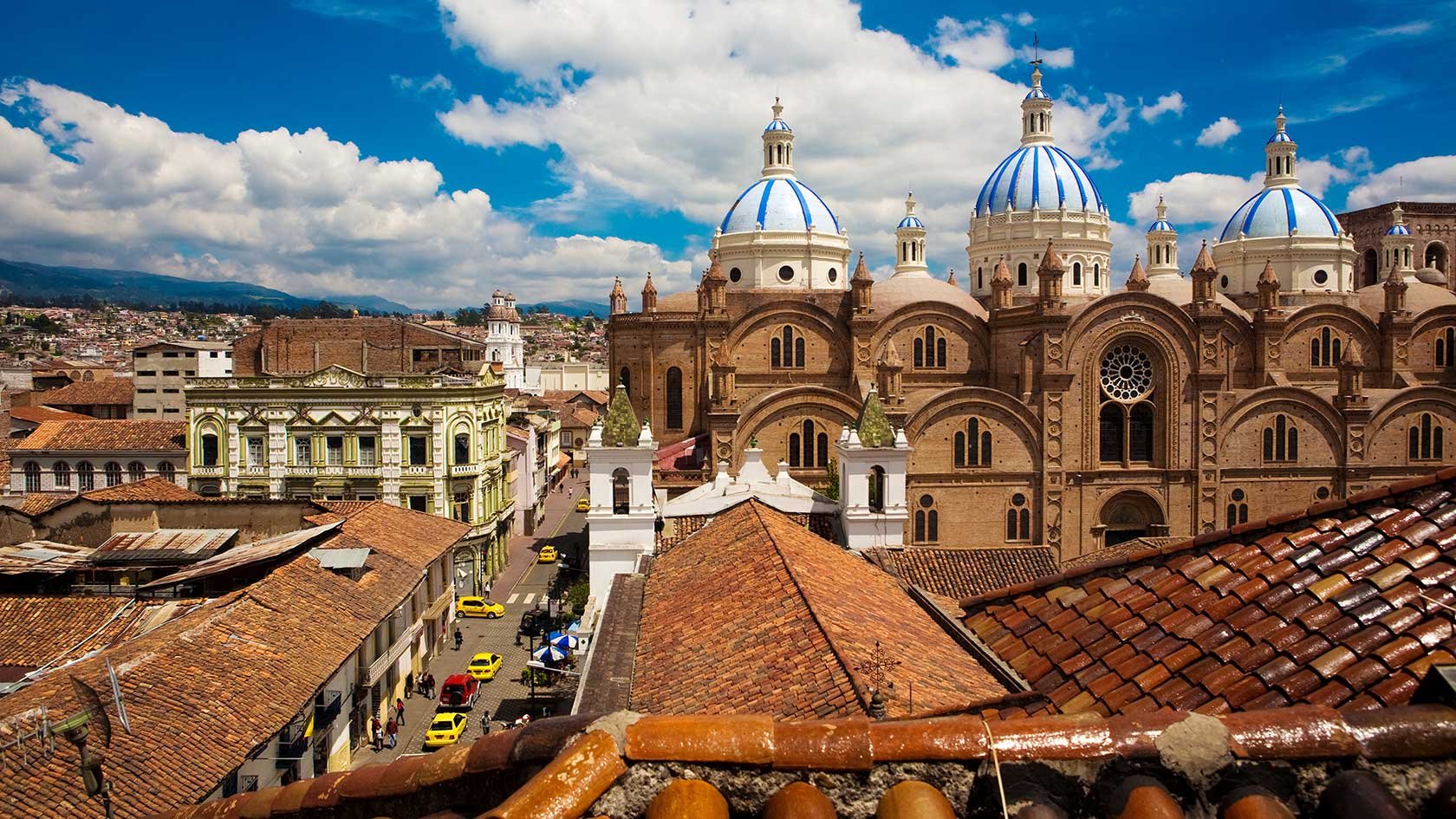 Photo ecuadorpuntoturistico.wordpress.com
Modern citizens of Cuenca are fond of not just art but also sports. Races are held in the city every Sunday. Normally, winners get money prizes therefore during competitions it seems like the entire city is running. Even more so with more than enough running lanes through numerous parks, park squares and alleys. Now that we've mentioned it, those on the sports-path are worth respect at least because running at 2500 meters is harder due to air being rarified at this level.
On weekdays the citizens don't have to run. The city ranks among world's top 10 cities with most convenient transportation therefore there are rarely traffic jams on the roads, modern means of transport run at short intervals and very recently tram has started operating on the line. Moreover, they start actively using electicity-driven means of public transport; this way municipal government competes for the title of the greenest center of the country.
See also: Ecuador: to be an indian
People often come to Cuenca for quite opportunistic reasons. The city is famous for its craftsmen: weavers, potters, blacksmiths, shoemakers, carvers and jewelers. Sure enough, makers of headwear are the most famous. Yes, those very straw hats, famous and most precious in the market. Local men and women have woven them for about 300 years. They use palm leaves for that, from the trees that only grow in Ecuador and nowhere else in the world. These hats can be of diffrent quality depending on the material. Most beautiful, solid and, respectively, expensive ones are woven for about half a year. Such an exclusive item can have a price tag reaching 5 thousand dollars. Simpler things cost 20 to 50 dollars per piece. But, according to experts, they are worth it. They are water-proof; they can be rolled and even run through a ring wothout any damage to the shapeю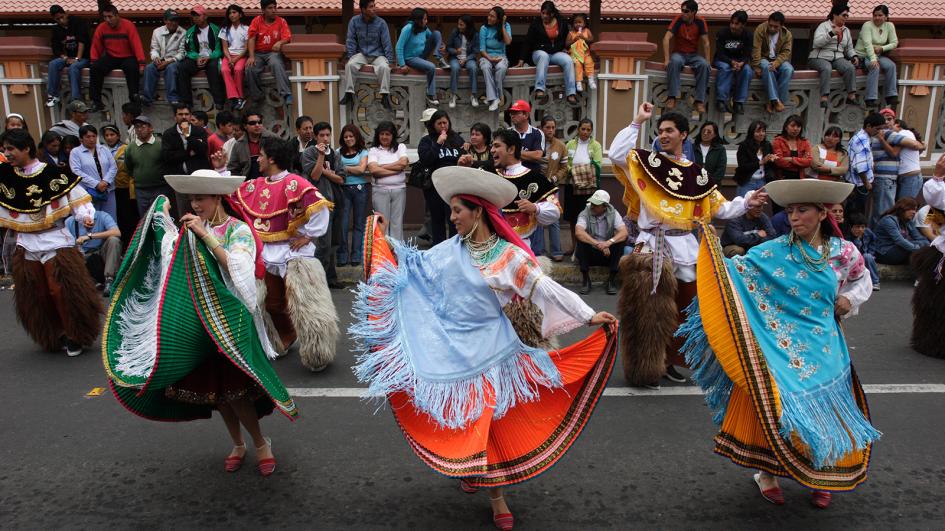 Photo ecuatraveling.com
In nearest proximity to Cuenca at the height of three thousand meters one of the main archeological finding of Ecuador is located. It is the ancient city of Ingapirca. Large stone constructions used to serve as city fortifications for the Incas. Ruins of the Sun and Moon Temples are there, too. Ancient dwellers used to regard these luminaries as their deities. The word is that if one watches sunset from among those ancient walls, it is possible to hear roll of a priest's drum and hundreds of legs moving in a dance that is supposed to bring joy and fertility into the coming day.

Cover photo designertraveler.com